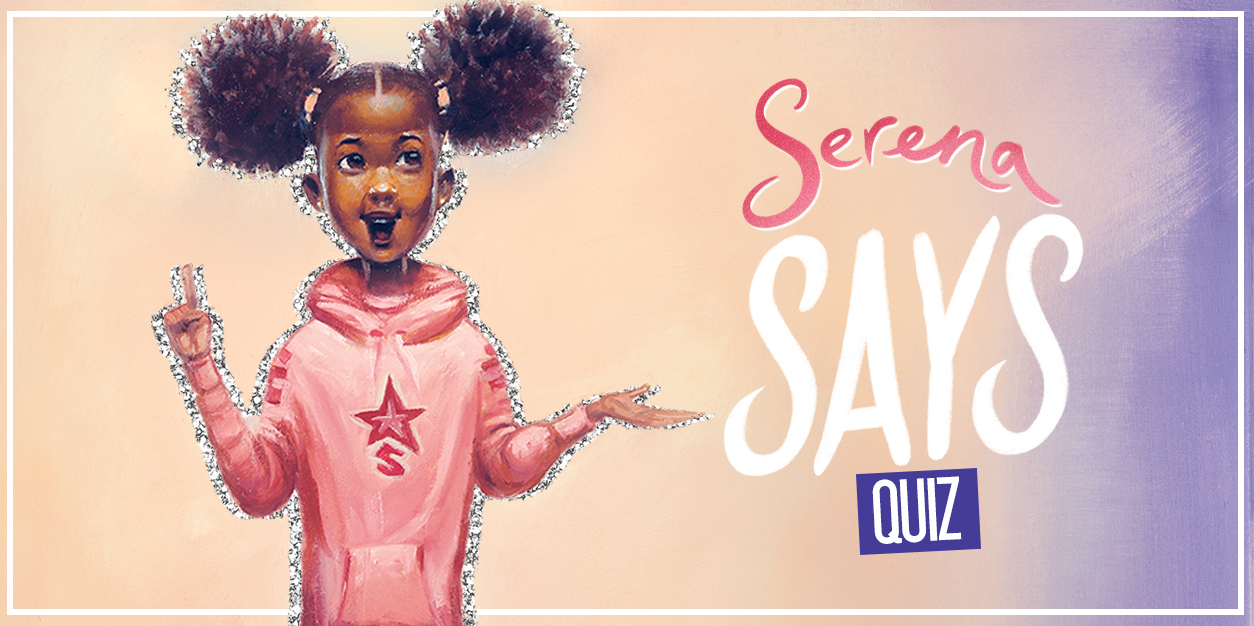 QUIZ: How Should You Speak Up and Use Your Voice?
NOTE: This post is sponsored by HarperCollins.
What's up world! It's time to find your voice and speak up, just like Serena St. John in Serena Says, the brand new novel from award-winning author Tanita S. Davis!
We all have that friend who sparkles a little brighter than all the rest. The one who lights up every room they step foot into and always seems to be really great at everything they do. Friends like this are amazing, but it can sometimes feel like we're living in their shadow. That's what things are like for eleven-year-old Serena St. James. Her friend JC is always the life of the party, and Serena is proud to be her bestie, but sometimes she's left feeling more like a sidekick than a BFF.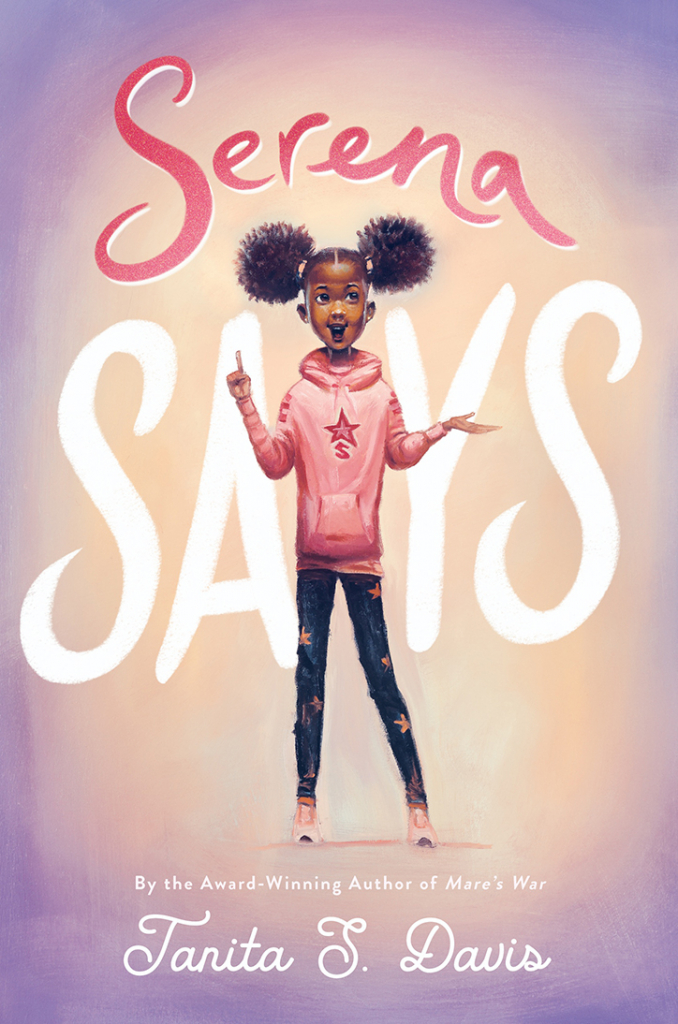 Award-winning author Tanita S. Davis delivers a heartwarming and humorous middle grade tale about a young Black girl who finds her own voice through vlogging and learns to speak out. Perfect for fans for Sharon M. Draper and Lisa Greenwald.
JC shines like a 4th of July sparkler. She has the best ideas, the biggest, funniest laugh, and the party starts when she arrives. Serena St. John is proud to be known as her best friend.
Everything changes when JC returns from the hospital with a new kidney—and a new best friend. Out of the spotlight of JC's friendship, suddenly things aren't quite so sparkly in Serena's world.
Lonely Serena works on perfecting her vlogs, hoping to earn a shot at becoming a classroom reporter. If she can be smart and funny on video, why can't she manage that in real life? If only she could always pause, edit, or delete conversations. It would be so much easier to say the right thing at the right time . . . instead of not saying what she should, or, even worse, blurting out a secret that wasn't hers to share.
Life doesn't have a pause button—but as Serena discovers her voice through vlogging, she learns that she's not just there to reflect JC's light—she's fully capable of shining on her own.
Serena Says
AUTHOR: Tanita S. Davis
PUBLISHER: Katherine Tegen Books
DATE: November 3, 2020
After JC heads to the hospital for a kidney transplant, things totally change. While in the hospital, JC bonds with their classmate Leilani, leaving Serena feeling more alone than ever. With a rift in their friendship, Serena takes to vlogging as a way to deal with the drama and express how she's feeling. As she opens up on camera, she discovers her confidence and her unique voice that allows her to step into the spotlight, stand up for herself, and make her mark on the world in her own unique way!
QUIZ: How Should You Speak Out and Use Your Voice?
If you're anything like Serena, you might be afraid to use your voice, let your talents shine, and show the world who you really are. Don't worry – we're here to help! Take our Serena Says quiz to find out the best way for you to speak out and use your voice!
Ready to get reading? Serena Says is now available from HarperCollins!