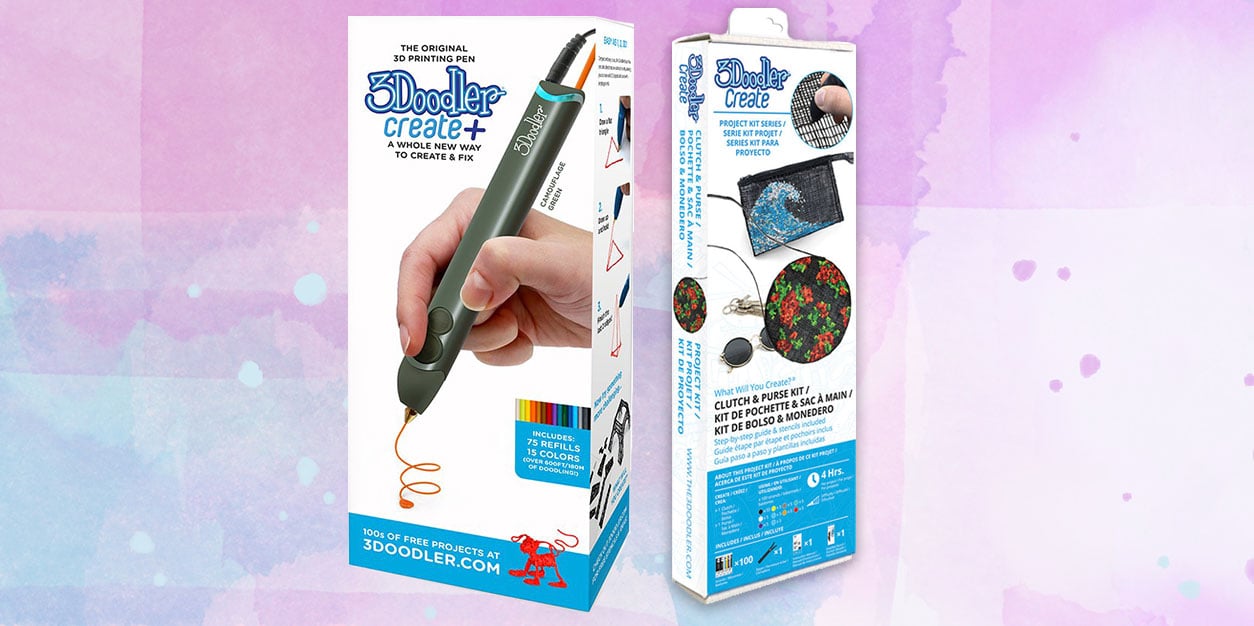 Getting Creative With the 3Doodler Create+ & GIVEAWAY
NOTE: We teamed up with 3Doodler for this giveaway. They provided us with samples of the 3Doodler Create+ and provided us with prizes for the giveaway. All opinions are our own; we were under no obligation to give a positive review.
If you're like us, you've probably seen the 3Doodler pens before. Many schools use them as a STEM-focused learning tool and lots of creators online LOVE using 3Doodler to build incredible things. We've always wondered – are these pens really as amazing as they seem?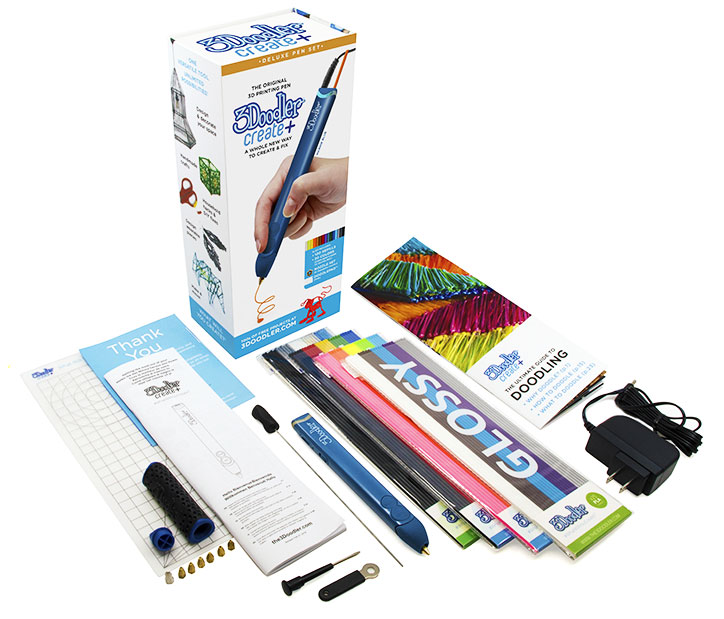 It turns out that the answer is a resounding YES! Thanks to our friends at 3Doodler, we were able to try out the 3Doodler Create+! We went hands-on with this awesome gadget, discovering all it had to offer. It was fairly easy to use, even for beginners, which completely surprised us. We also really liked that it doesn't require any knowledge of fancy tech and you don't need any expensive equipment. The 3Doodler pen is extremely versatile and can be used to create amazing art, hack and fix your already existing projects, or to channel your inner maker and build something completely new!
If you're capable of drawing on paper or using a hot glue gun, you're most of the way there! Sprinkle in a little imagination and a steady hand, and you're pretty much good to go!
The best part? We've teamed up with the brand to give away an AMAZING prize pack so you can start your 3Doodler adventure!
5 Tips for Using the 3Doodler Create+: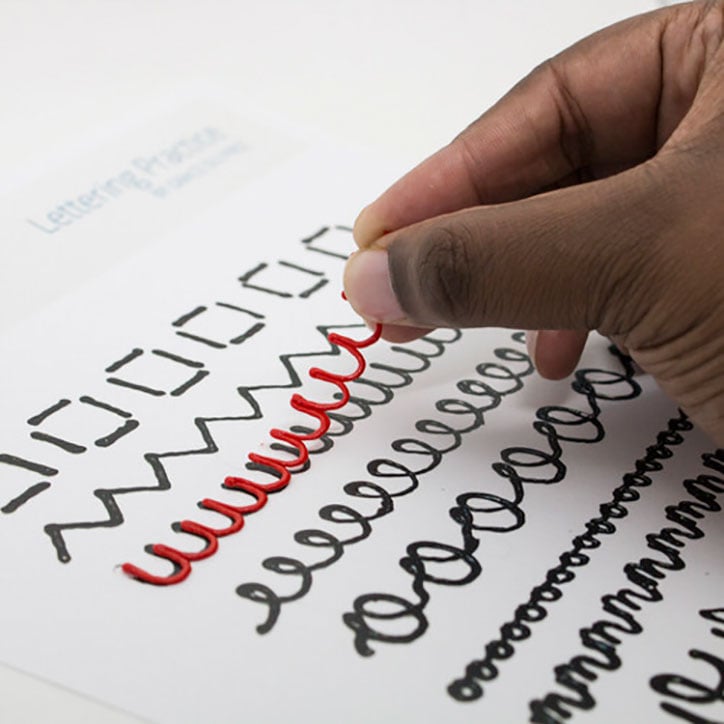 Practice Makes Perfect:
While the 3Doodler Create+ (and 3Doodler Start) are amazing 3D printing pens that are pretty easy to use and understand, we definitely recommend taking a few minutes to practice.
Get a feel for using the device by making basic squiggles, shapes, and other simple objects before diving into your must-create project. There isn't too much of a learning curve, but you'll want to see how fast or slow you can go and creating bigger projects can require a bit of patience.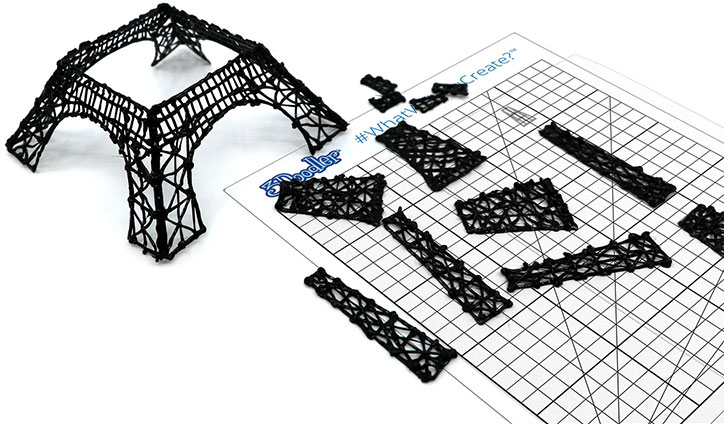 Sketch It Out:
While super creative and artistically talented kids might just be able to jump right in and create anything they can dream up on the fly, most people will want to have a plan. Before you get started on your project, sketch it out! Decide what you want it to look like, the colors you'll want to use, and jot down any notes you might have.
Sketching out your idea first not only gives you something to refer to as you work, but you can even use it to trace trickier elements. Many 3Doodler projects aren't created all in one go – they're built up piece by piece, section by section, which is why sketching can be an important part of the process.
3Doodler even offers its own brand of DoodlePads for this very reason, but any regular printer paper or graph paper will work great.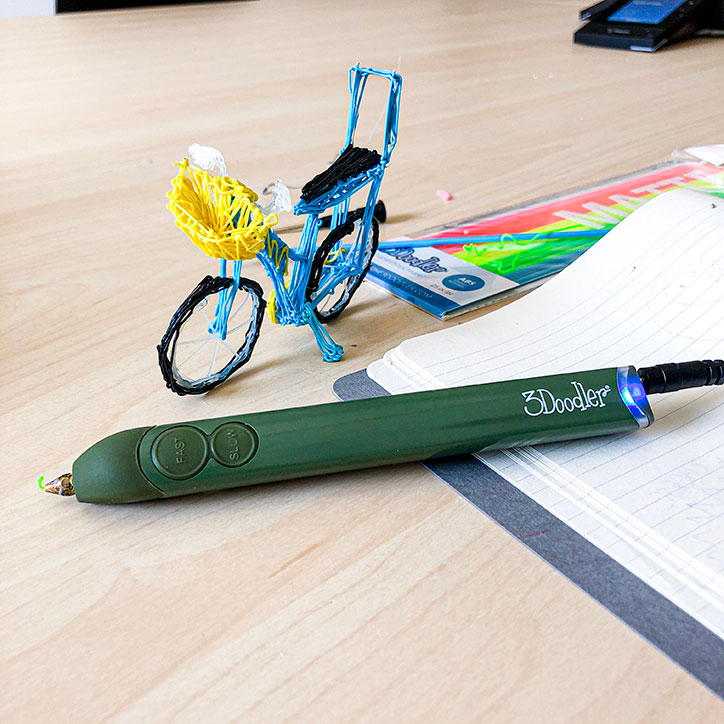 Try Stencils and Tutorials:
3Doodler recently released an app for iOS and Android that is filled with project ideas, tutorials, and sketchable stencils. There are also a ton of ideas available on their website, and a big community of 3Doodler fans online.
Want to know how we made that bike? Even 3Doodler newcomers can do it because we created a printable tutorial just for you! Use your 3Doodler pen to sketch each of the bike stencils we created, assemble everything together and voila! It's basically magic!
Once your bike is complete, try sketching flowers to put inside the basket, a bike helmet, or any other amazing additions you'd like to add!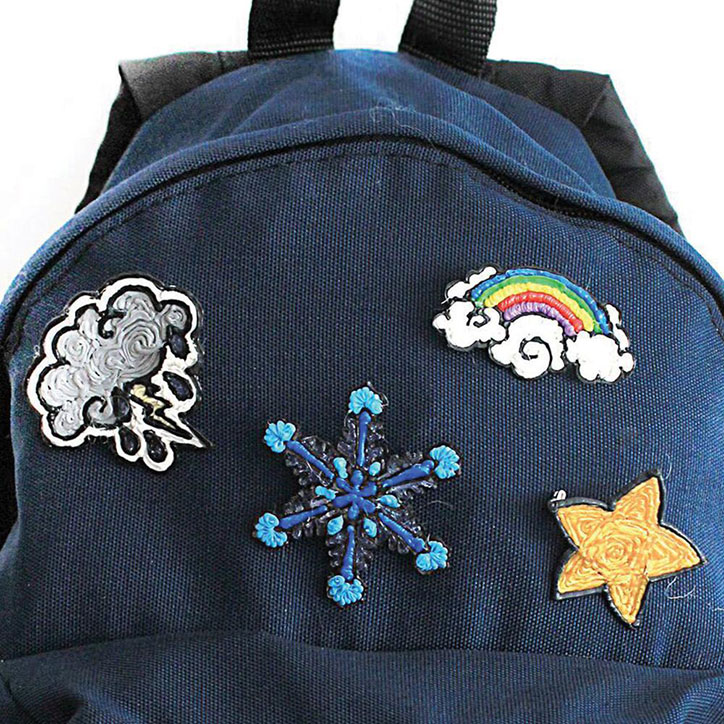 Bring Your Creations to Life:
You can show off all your amazing creations by displaying them on a shelf or on your desk, but we have some other creative idea on how your 3Doodler Create+ masterpieces can go the extra mile.
Create wearable accessories for your dolls and collectibles, like skateboards, jetpacks, sunglasses, and backpacks. If you're feeling really ambitious, you can even create your own action figures!
Design yourself a pencil case for all your school supplies or create unique, one of a kind pins for your backpack. Put your 3Doodler to work as a fashion design tool by creating outfit ideas or even wearable rings and bracelets. You can create pretty much anything using the 3Doodler Create+ and Start pens – the only limit is your imagination!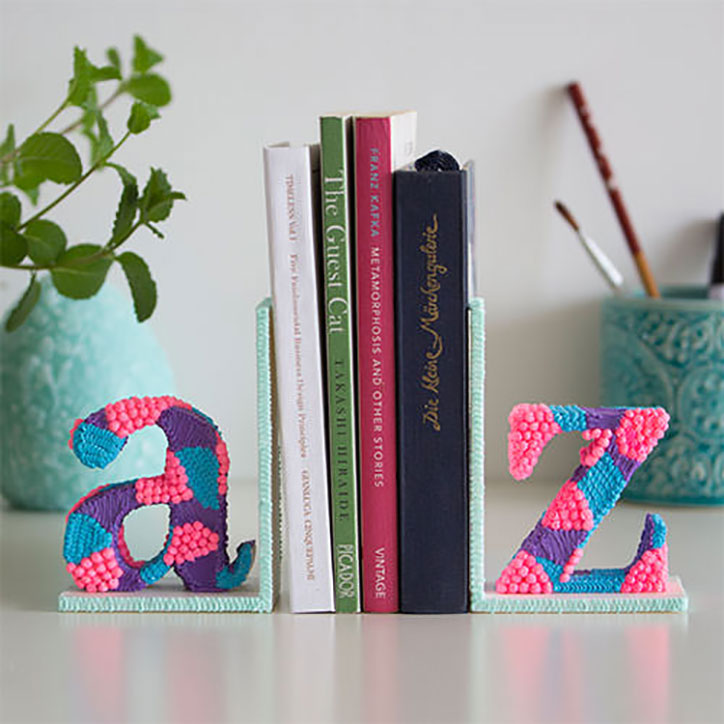 Add Extra Flair:
The 3Doodler Create+ comes with 75 color strands for you to start with, spanning 15 different colors. There are also lots of other color packs available to purchase. You can add a little bit of shine picking up a glossy or metallic pack, make your projects pop with the neon and pastel colors, and there are even wood and clear varieties available.
Want to take your creativity to the next level? Once your creation has hardened, add extra details with paints, glitter, and anything other creative materials you have on hand.
3Doodler Create+ Giveaway:
WHAT DO I WIN?:
ONE (1) lucky winner will receive a 3Doodler Prize Pack that includes:
– ONE (1) 3Doodler Create+ Essentials 3D Printing Pen Set (Camouflage Green)
– ONE (1) 3Doodler Create Clutch and Purse Project Kit
*Prizes generously provided by 3Doodler
*Please note that the 3Doodler Create+ Pen is targeted at ages 14+. This is due to the hot tip!
HOW DO I ENTER?:
Grab a parent or guardian and have them fill out the form below by July 29, 2019 at 11:59pm ET.
Giveaway runs from 07/15/19 at 04:00 pm ET through 07/29/19 at 11:59 pm. Open to US residents ONLY. Be sure to read the fully detailed rules HERE before entering.
THIS GIVEAWAY HAS ENDED AND THE WINNER HAS BEEN CONTACTED.
You must be 18 or older to enter. Please, only ONE entry per person. If selected as a winner, we will provide your parent/guardian with an affidavit to confirm that you are a valid winner who has permission to win. They will be REQUIRED to sign and return the affidavit to YAYOMG! to claim your prize. Prizes will not be mailed out without signed parental consent.
Interested in buying a 3Doodler of your own? They're running a few Prime Day EXCLUSIVE deals – you can get the 3Doodler Create+ Pen Set for $69.99, the 3Doodler Start Essentials Set for $39.99, and more!