Women in Science: 50 Fearless Pioneers Who Changed the World
We actually had no idea that "Women in Science" by Rachel Ignotofsky was coming out before it was released a few days ago, but HOLY MOLY did we completely lose our minds when we saw someone on Twitter share a pic of their copy. Just look at that cover – it's gorgeous, it's SHINY, and most importantly – it's a book all about some of the most legendary ladies in the history of Science!
This book is the absolute MUST HAVE for any girl (or boy! or cat or dog!) who loves science.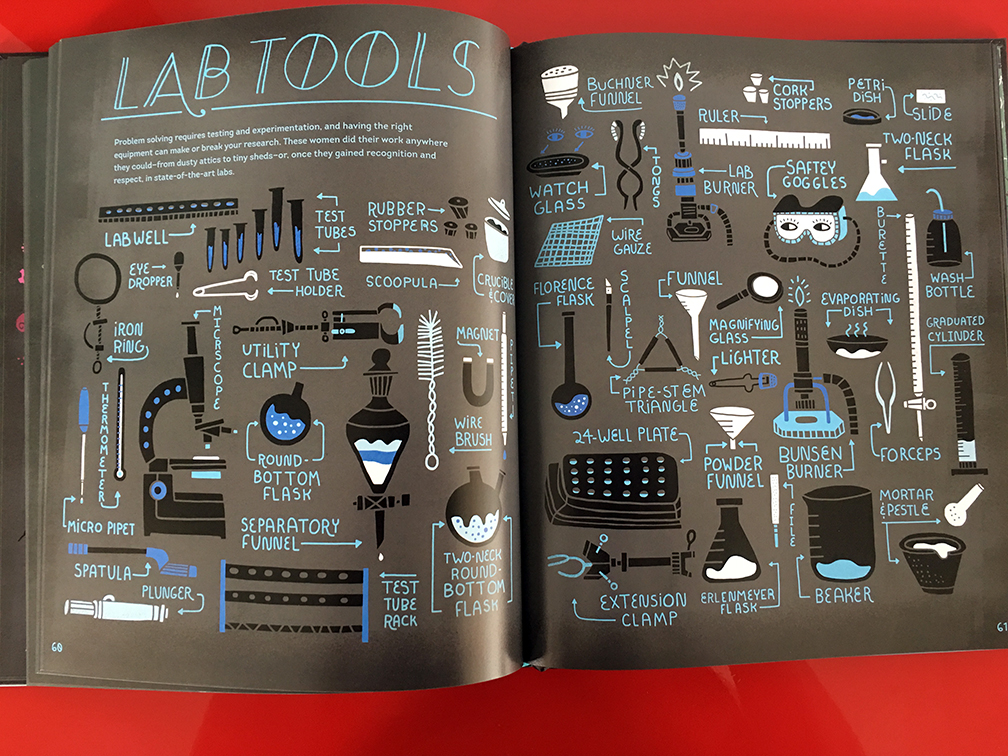 Unlike most books about history, there's nothing boring about it! If your school textbooks looked anything like "Women in Science", you'd never groan about having to study for a test. The book is filled to the brim with the contributions of both historic and modern women who helped change the course of science forever. So many of their discoveries, inventions, and methods are still used today.
One of the best things about the book is that it's got your usual go-to sciencey ladies, like Marie Curie and Ada Lovelace, but there's a ton of people in this book that we had never heard of and were really excited to learn about.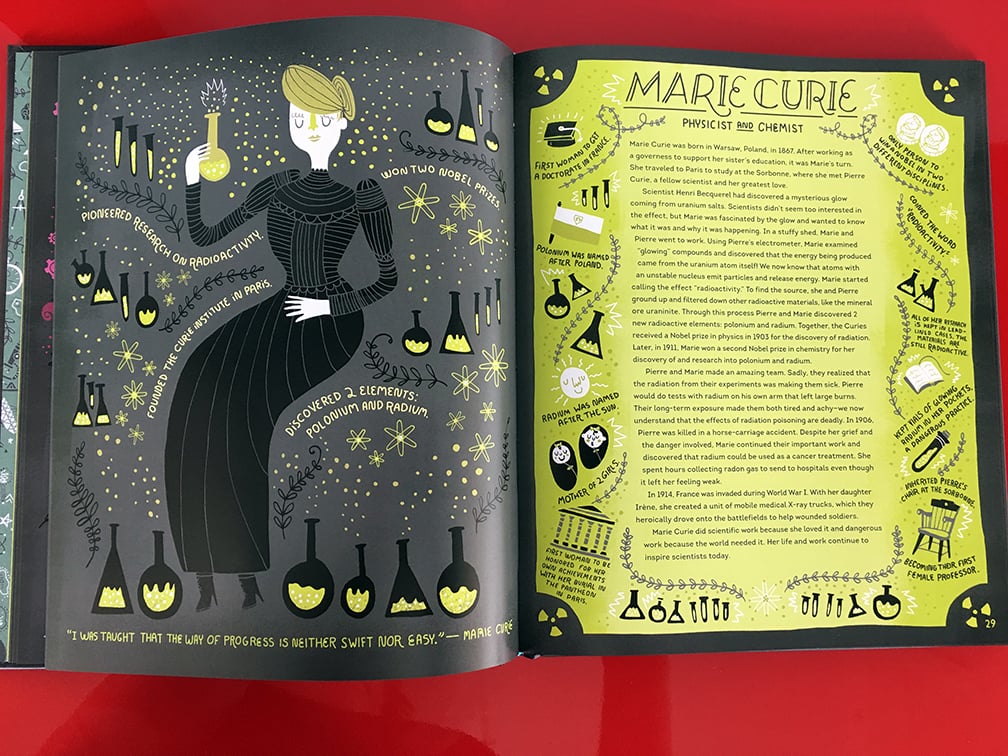 Each scientist gets their own two page spread. On the left, there's a totally beautiful illustration of each woman along with some facts about their discoveries and a quote. On the right, more facts, some cute doodles, a blurb about where each lady is from and how they helped change the world. From chemists to astronauts to astronomers and mathematicians, you'll find yourself completely lost in the incredible stories of each of these fierce women.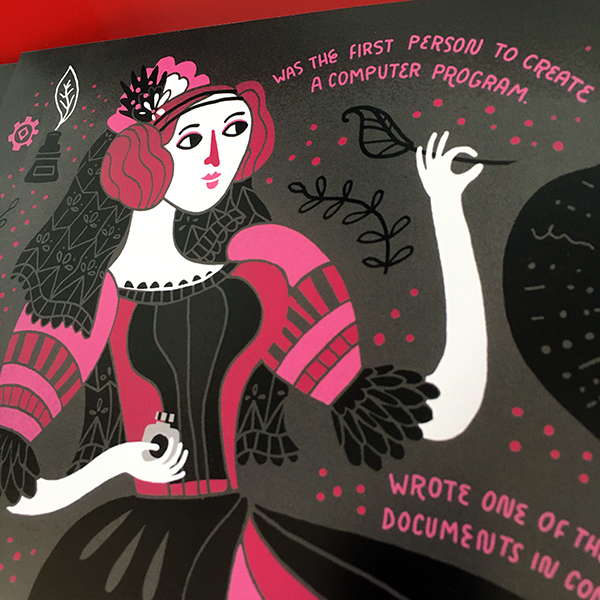 It wasn't easy for girls throughout history to be taken seriously, especially in terms of science and technology, and so many of them had to work under awful circumstances, hide their genius, or weren't given proper credit until after they passed away. The good news though is that we're making tons of progress in getting girls into the STEM fields today and lots of these women aren't just honored and respected today, they're viewed as total heroes. As the back of the book says "It's a scientific fact: Women rock!"
We can't say enough good things about this book, and we know we'll be gushing about it to everyone we know for quite awhile!