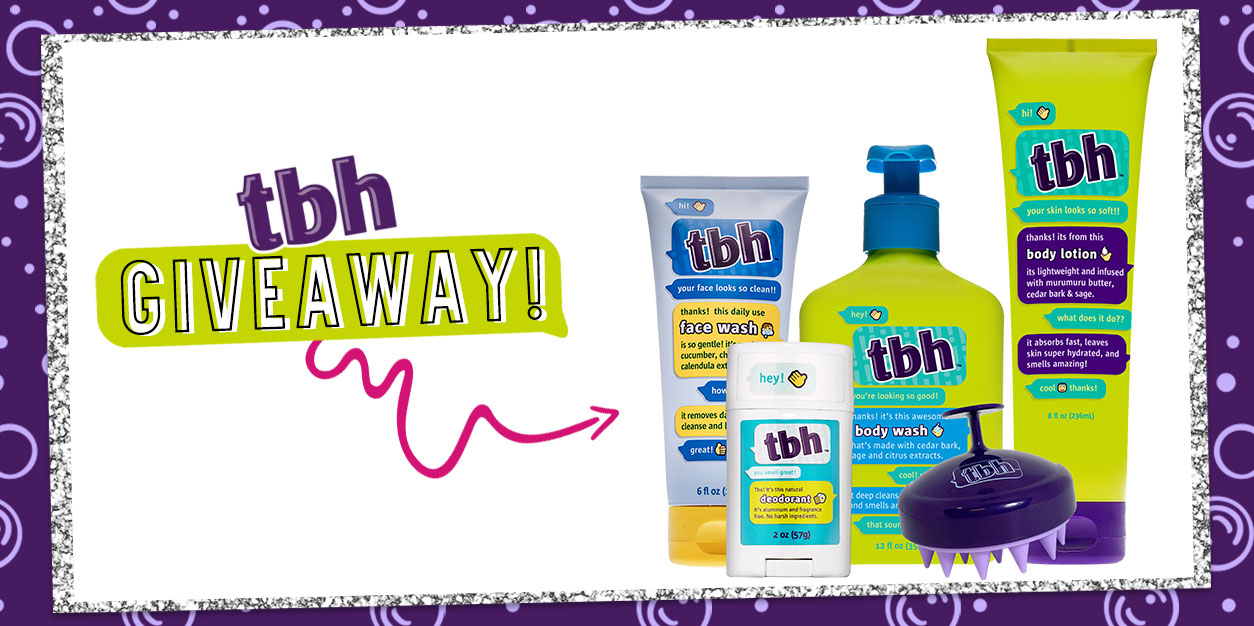 Stress Less and Smile More With This TBH Kids Mood Booster Kit GIVEAWAY!
This post is sponsored by TBH Kids.
Feeling stressed? The TBH Kids Mood Booster Kit is here to save the day! This fab self-care kit is designed to help you stress less and smile more! Filled with soothing essentials to help you unwind and boost your mood, this all-in-one solution comes with everything you need to kickstart your body care routine.
Cleanse and refresh with the invigorating body wash in a soothing warm bath or shower to help you wash away your anxieties. When you're done, dry off moisturize with the TBH Kids body lotion that will leave your skin super soft. Rinse your worries away and keep your pores clean with the hydrating face wash and keep odors at bay with the all-natural deodorant. Taking time for yourself away from screens, homework, and friend drama can totally help refresh your mindset, helping you de-stress and handle anything that comes your way like a boss!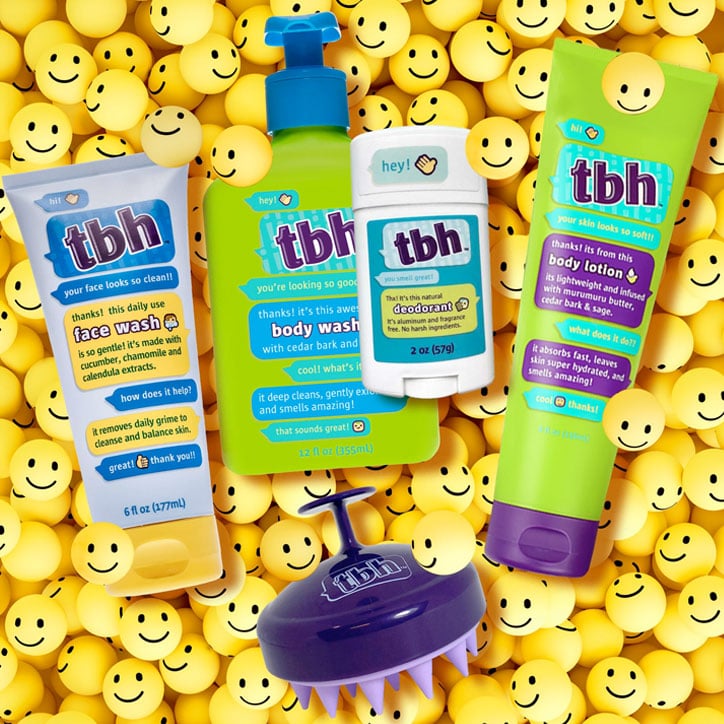 After a long day, nothing feels better than an invigorating scalp massage. Rub this on your scalp right before bed to help boost relaxation, increase circulation, and drift off to dreamland feeling totally zen.
All the TBH Kids products are all-natural, lightly scented, and made with tween skin in mind. It will leave your skin glowing – just like the smile you'll have after being totally pampered! We teamed up with our friends at TBH Kids to give ONE lucky winner a chance to win a Mood Booster Kit filled with all these amazing products!
Ready to enter? Grab your favorite adult and have them enter below for your chance to win!
TBH Kids Mood Booster Kit Giveaway: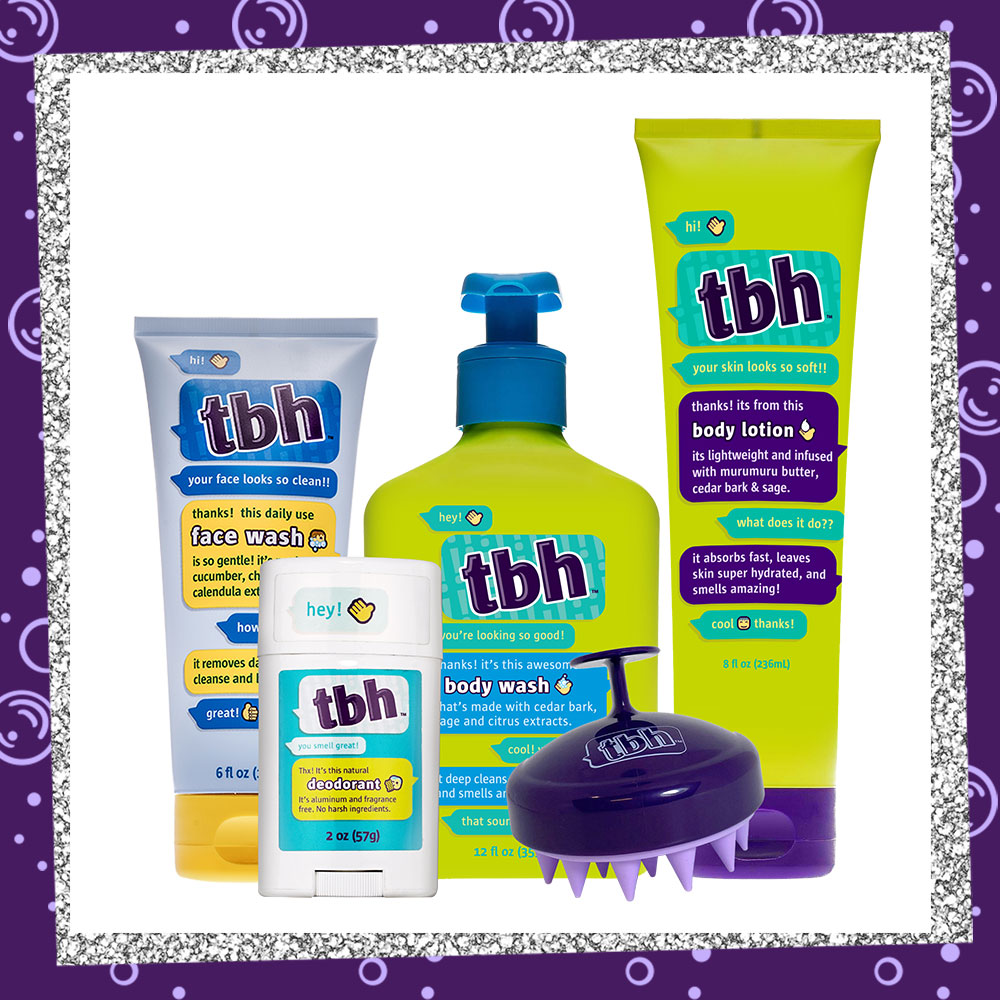 WHAT DO I WIN?:
ONE lucky winner will receive a TBH Kids Mood Booster Kit that includes:
ONE (1) TBH Kids Face Wash
ONE (1) TBH Kids Deodorant
ONE (1) TBH Kids Body Wash
ONE (1) TBH Kids Body Lotion
ONE (1) TBH Kids Scalp Massager
*Prize provided by TBH Kids
HOW DO I ENTER?:
Grab a parent or guardian and have them fill out the form below by May 14, 2021 at 11:59pm ET.
Giveaway runs from 04/30/21 at 10:30 am ET through 05/14/21 at 11:59 pm. Open to US residents ONLY. Be sure to read the fully detailed rules HERE before entering.
THIS GIVEAWAY HAS ENDED AND THE WINNER HAS BEEN CONTACTED.
You must be 18 or older to enter. Please, only ONE entry per person. If selected as a winner, we will provide your parent/guardian with an affidavit to confirm that you are a valid winner who has permission to win. They will be REQUIRED to sign and return the affidavit to YAYOMG! to claim your prize. Prizes will not be mailed out without signed parental consent.
Ready to turn your frown upside down? Snag the Mood Booster Kit & even more amazing TBH Kids products here!