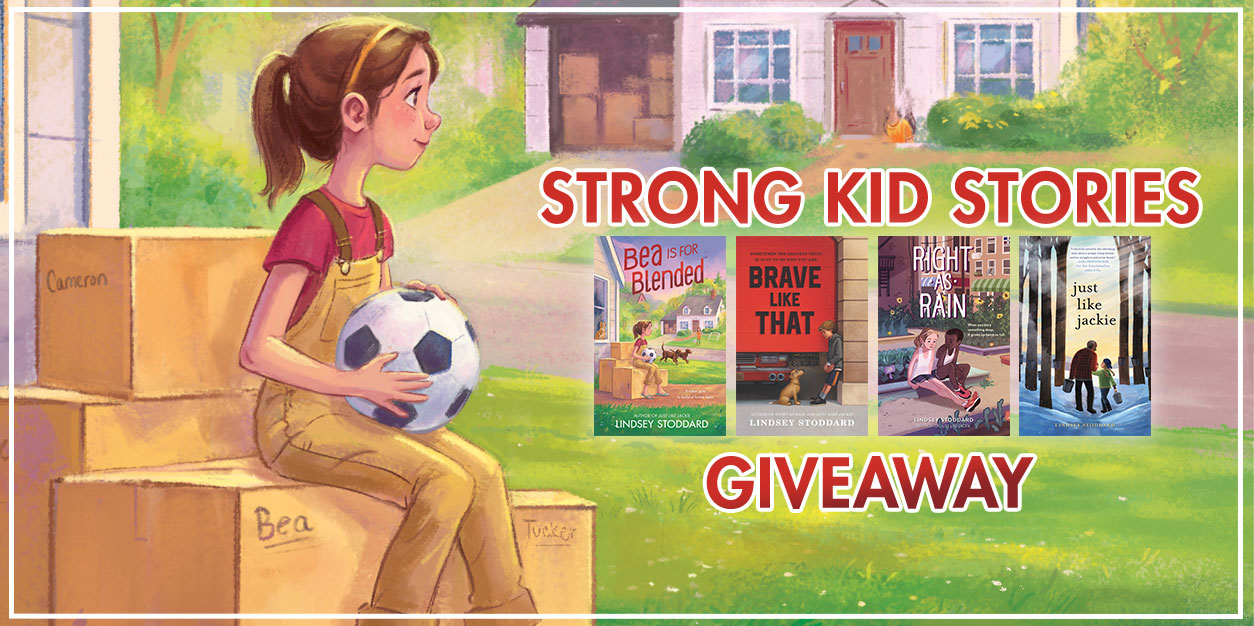 Find Your Inner Courage With This Strong Kids Stories GIVEAWAY!
This post is sponsored by HarperCollins.
Girl power scores a goal in Bea is for Blended, an uplifting story of teamwork, new beginnings, and coming together to fight for what's right!
Bea and her Mom are Team Ember, a two-person mother-daughter team who always have each other's backs. With her feminist grandmother, Aunt Tam, and her bestie Maximillian by her side, she's always been happy with her quiet life. But right as she's about to start middle school, her mom marries someone new and their two-person team grows by three boys, two dogs, and a cat. If adjusting to a new blended family and a loud, crowded house wasn't enough of a challenge, Bea is tired of being the Most Valuable Girl on the boys soccer team and is determined to start a girls team at her school. Coach Meesley isn't making it easy, though, favoring the boys every step of the way – they get new uniforms, more practice time, and never seem to get in trouble when they act out.
With help from some super supportive teachers, her new neighbor Aileyanna, and her teammates, Bea is determined to prove to everyone, especially Coach Meesley, that the girls are just as good as the boys and deserve equal treatment and respect. She discovers her inner courage and unleashes her girl power both on the field and at home, learning that teamwork is just as important in soccer as when it comes to family.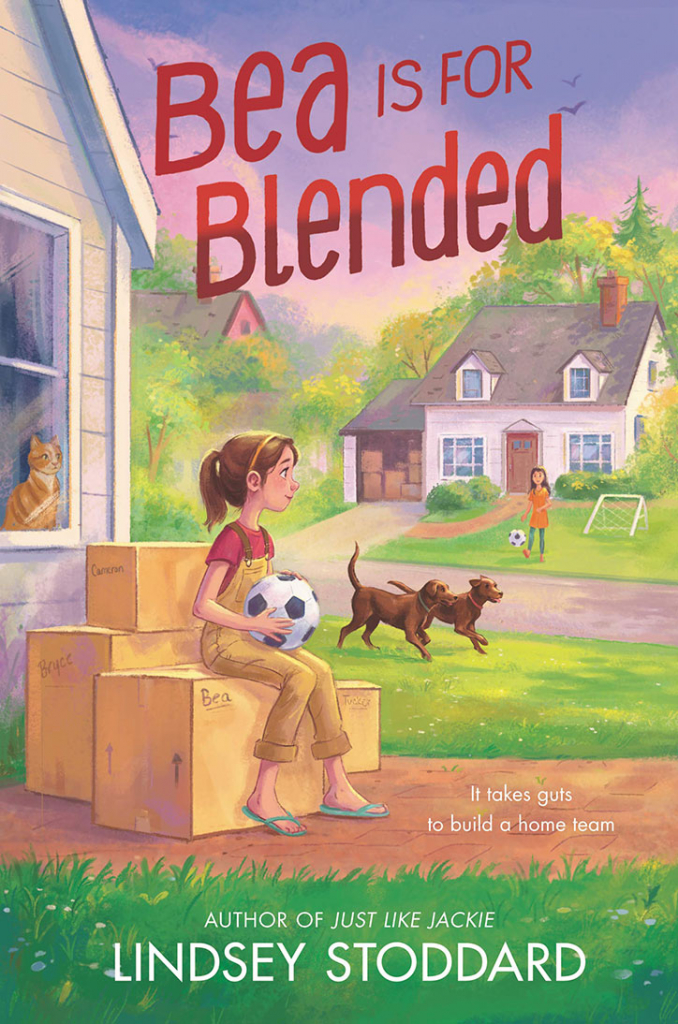 Girl power scores a goal in this uplifting story of teamwork, new beginnings, and coming together to fight for what's right—perfect for fans of Lisa Graff and Lynda Mullaly Hunt.
Bea and her mom have always been a two-person team. But now her mom is marrying Wendell, and their team is growing by three boys, two dogs, and a cat.
Finding her place in her new blended family may be tough, but when Bea finds out her school might not get the all-girls soccer team they'd been promised, she learns that the bigger the team, the stronger the fight—and that for the girls to get what they deserve, they're going to need a squad behind them.
Bea is for Blended
AUTHOR: Lindsey Stoddard
PUBLISHER: HarperCollins
DATE: May 4, 2021
Sounds super inspiring, right? Author Lindsey Stoddard is known for writing must-read stories about middle school kids facing relatable struggles. As the kids in Bea is for Blended, Brave Like That, Right as Rain, and Just Like Jackie deal with everything from moving from small towns to big cities, the pain of losing a loved one, and feeling out of place in their own lives, they also learn a lot about themselves and realize that they're stronger than they ever knew. Bea, Cyrus, Rain, and Robbie discover their inner courage as they face their toughest challenges – and you can too!
Being a strong kid isn't only about being tough – it's all about your inner strength. Being brave enough to stand up for what you believe in, picking yourself up after life throws you a curveball, or lifting up your friends and family members when they need it most makes you strong. The kids in these stories show leadership, loyalty, resilience, and bravery – all qualities that you can channel as you discover your own inner courage. In addition to inspiring you, these cozy, heartwarming stories will also remind you to take more chances, be yourself, and fight for what you believe in most! To celebrate our love of these amazing stories, we teamed up with our friends at HarperCollins to give you a chance to win all four of these relatable reads!
Ready to enter? Grab your favorite adult and have them enter below for your chance to win!
Strong Kids Stories Giveaway: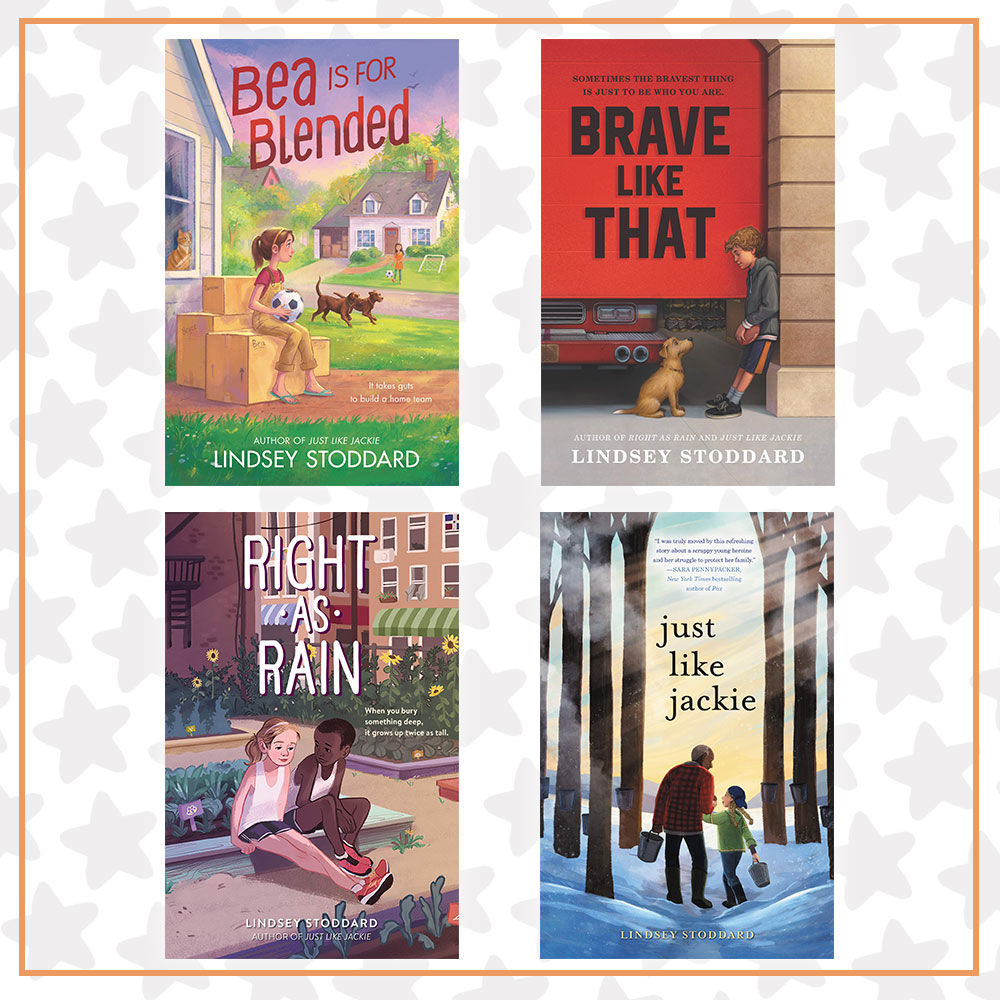 WHAT DO I WIN?:
ONE lucky winner will receive a Strong Kids Stories Prize Pack that includes:
– ONE (1) copy of Bea is for Blended
– ONE (1) copy of Brave Like That
– ONE (1) copy of Right as Rain
– ONE (1) copy of Just Like Jackie
*Prizes provided by HarperCollins
HOW DO I ENTER?:
Grab a parent or guardian and have them fill out the form below by June 4, 2021 at 11:59pm ET.
Giveaway runs from 05/04/21 at 10:00 am ET through 06/04/21 at 11:59 pm. Open to US residents ONLY. Be sure to read the fully detailed rules HERE before entering.
THIS GIVEAWAY HAS ENDED AND THE WINNER HAS BEEN CONTACTED.
You must be 18 or older to enter. Please, only ONE entry per person. If selected as a winner, we will provide your parent/guardian with an affidavit to confirm that you are a valid winner who has permission to win. They will be REQUIRED to sign and return the affidavit to YAYOMG! to claim your prize. Prizes will not be mailed out without signed parental consent.
Ready to get reading? Bea is for Bended by Lindsey Stoddard is now available from HarperCollins!