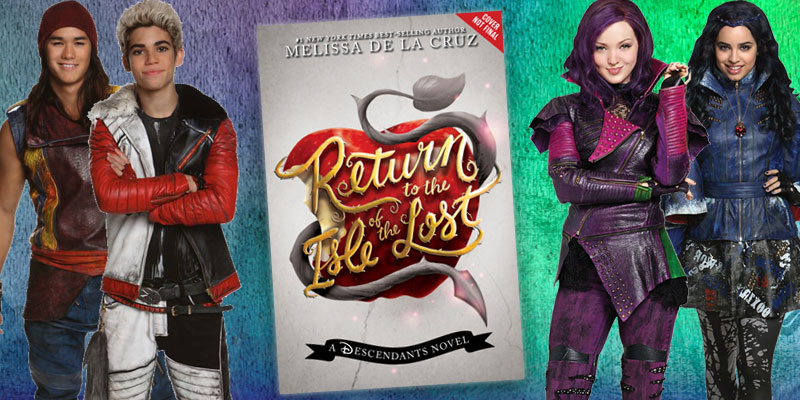 Everything We Know So Far About Return to the Isle of the Lost
It's not news that the hit prequel book to Disney's Descendants, Isle of the Lost, was getting a sequel. What IS news, is that there's now an official release date, cover teaser, and plot! Hop in your fanciest candy crammed limo and head back to the Isle of the Lost with Mal, Evie, Carlos, and Jay.
In the sequel, Return to the Isle of the Lost by Melissa de la Cruz, the Rotten 4 find themselves where we left them in the movie. Enjoying everything that Auradon has to offer. Great friends, interesting classes, a world filled with hope instead of dreary villains and no future. They originally expected to hate it, but as we all know, they not only decided to stay, but to find their inner good. (And when there's handsome princes, Tourney matches, puppies, and spontaneous musical numbers galore, who can really blame them?)

When they receive a mysterious invitation to return to the Isle, Mal, Evie, Carlos, and Jay find themselves falling into their old habits. Evil spells, stealing, and breaking the rules comes naturally to them, it's not really their fault, it's how they were raised! In addition to becoming Rotten to the Core once again, they discover a dark mystery at the Isle's core, and must combine all their talents, both good and bad, in order to save the Kingdom.
The 320 page book of Descendants amazingness will hit shelves on May 3rd, 2016, which basically seems like forever. Is anyone good at spells? Asking for a friend.