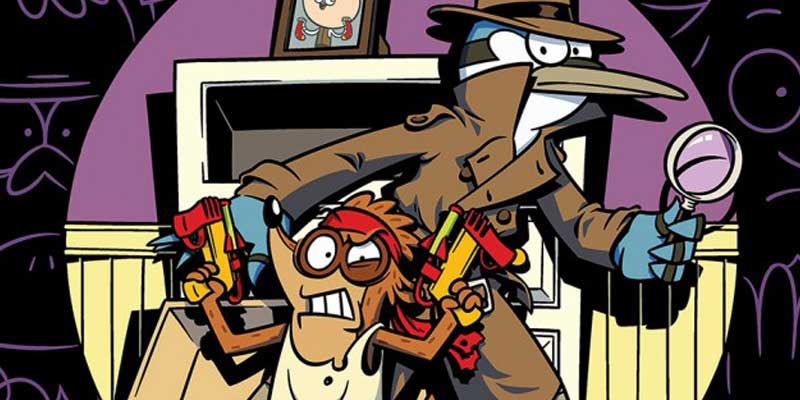 Regular Show: Noir Means Noir, Buddy
In the 2nd Regular Show graphic novel, Noir Means Noir, Buddy – Mordecai and Rigby put on their trench coats and muscle tanks to solve a mystery that's plaguing the Park. There's been weird earthquakes, a cold front, and Pop's socks have gone missing!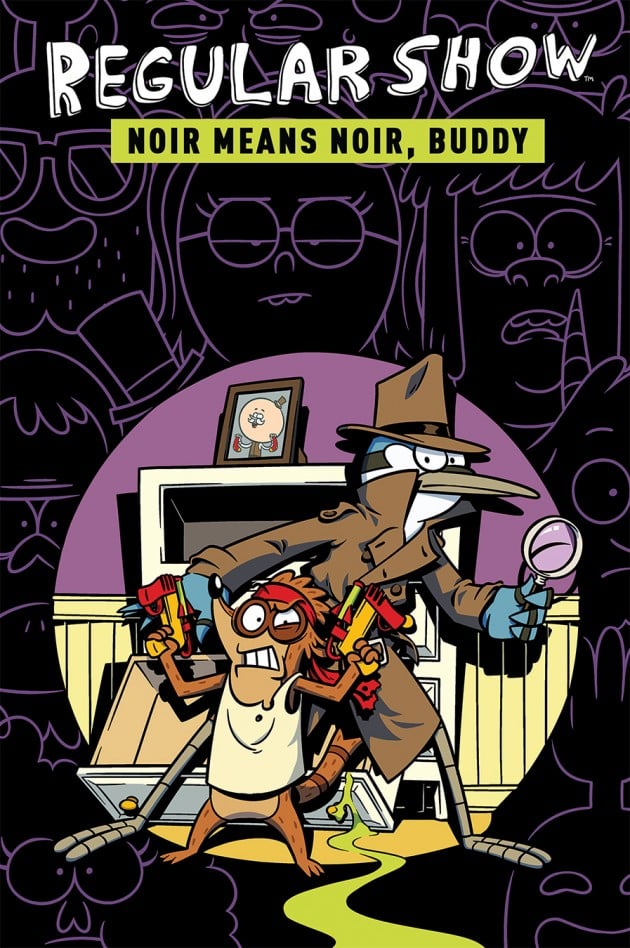 Mordecai and Rigby take to the case and start investigating, looking to their endless love of movies to help them figure out what's going on. With their combined knowledge of noir and cheesy 90's action flicks, they should be an unstoppable mystery solving duo – but they have different thoughts on how to solve the case!
Mordecai's approach is much more classic, leaning on his love of noir and detective dramas to inspire his methods, but Rigby takes a more aggressive approach, influenced by his love of buddy cop and action movies. The guys will have to work together and team up to crack the case, but are they up against a foe that's more than they can handle? No spoilers here, you'll have to read the book to find out!
The book is equal parts gritty noir, buddy cop brashness, and the quirky ridiculousness you expect when Mordecai and Rigby are involved! It out now in both physical and digital versions – so go pick it up at your local comic shop or on whatever app you like to read your comics on!
Regular Show: Noir Means Noir, Buddy – Preview: