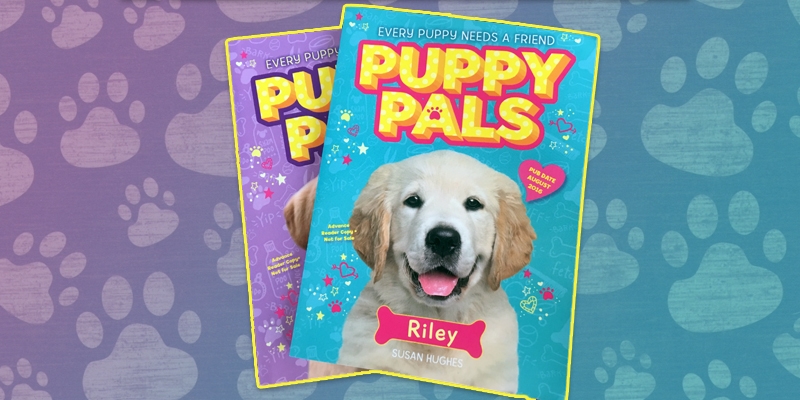 Puppy Pals is a Cute New Book Series About Friendship and Puppies
What would you say if we told you there's an entire series of books about friendship, drama, and PUPPIES? Would you run to the bookstore to grab a copy? That was pretty much our reaction as well! Thankfully, our friends at Sourcebooks Jabberwocky were kind enough to share a few books from the "Puppy Pals" series with us, and we've spent the Summer falling in love with these super cute reads.
Each book in "Puppy Pals" series by Susan Hughes follows Kat and Maya, two 4th grade girls who are self-proclaimed puppy lovers and BFFs. As they deal with issues like being stuck in different classes at school, being bullied, and dealing with mean girls, the girls realize that their friendship is more delicate than they imagined. Thankfully, Kat's Aunt Jenn opens up a kennel and dog-grooming salon called Tails Up!, and she recruits Kat and Maya to help out with the pups.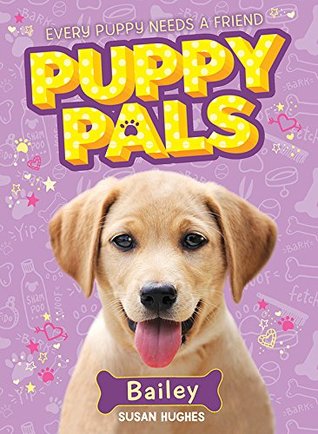 In "Bailey" (the first book in the "Puppy Pals" series that was released in May),  the girls learn how to balance their friendship while being placed in a different class at school for the very first time. They'll also get the responsibility of taking care of their very first puppy – Bailey, an adorable yellow lab. Will Kat and Maya be able to follow the rules and successfully take care of the pup and impress Aunt Jenn or will it be too much for them to handle?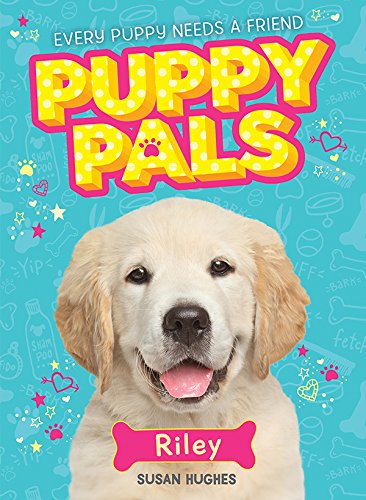 In "Riley", book 2 in the series (released today, August 2nd), Kat and Maya are closer than ever and they love helping out with the puppies at the kennel. They've learned how to care for the pups with different needs and personalities, and they're both super excited when a golden retriever named Riley comes to Tails Up! Riley is sweet, well behaved, and super easy to get along with, much easier than Grace, the new girl at Kat's school. When Kat and Grace get paired up on a school project, Riley helps her realize that Grace might not be so mean after all!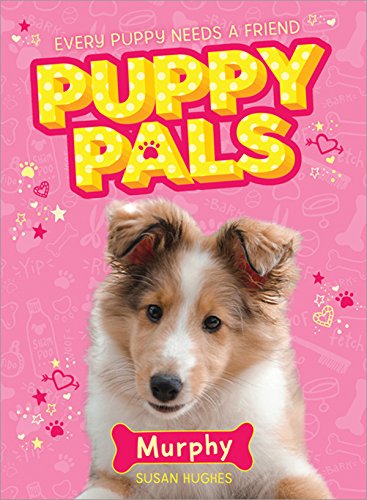 The third book in the series, "Murphy" will be hitting shelves in November. In "Murphy", Kat, Maya, and Grace will have to work together to take care of Murphy, a cute shetland puppy who comes to Tails Up! We can't wait to to read it, and we hope there's lots more books added to the series in the future.
We love how each book in the "Puppy Pals" series is filled with illustrations that help bring the story to life and that each book tackles different issues while introducing a cute new puppy that helps tie the story together. Whether it's trying to bring a new friend into your tight-knit group of besties or learning how to take care of puppy, Kat and Maya face so many of the same problems that we've all had to deal with our lives.
Each book is sweet and fluffy, just like a puppy, and the series is a great end of the Summer read in those few weeks left before school starts up again.