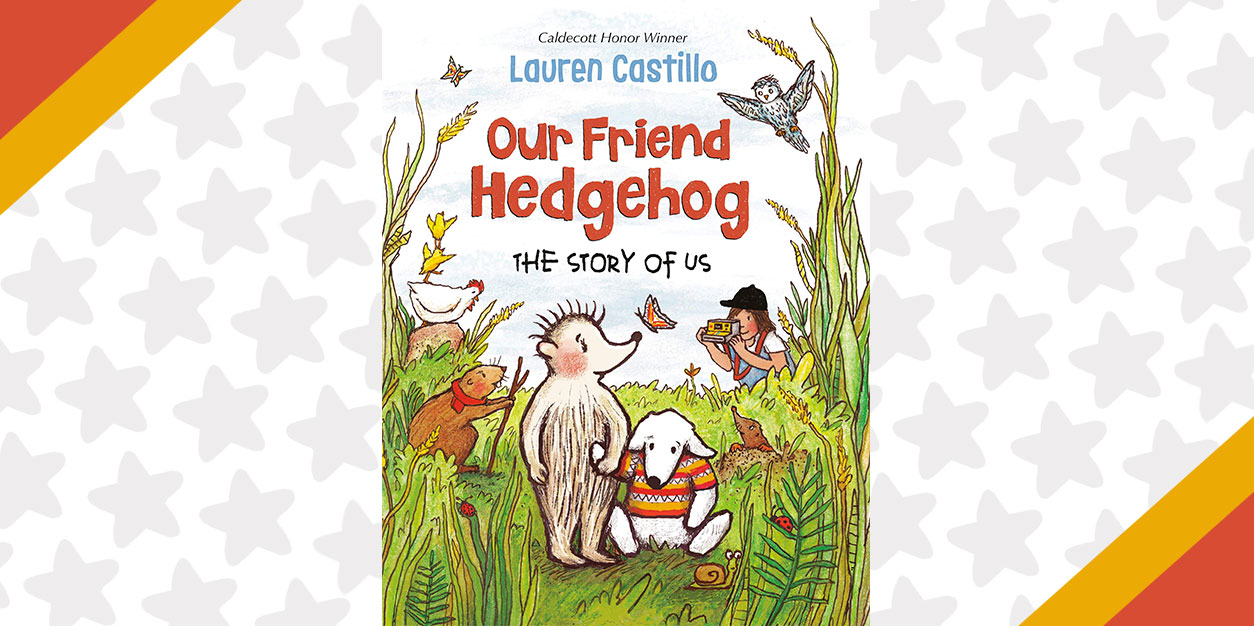 The Joys of Island Life: An Our Friend Hedgehog Minicomic
Our Friend Hedgehog is an adorable new book series that feel like getting wrapped in a warm hug. Much like Winnie the Pooh or Frog & Toad, the lovely illustrations and soothing storylines are perfect for readers of all ages. In our fast-paced world, we love any reminder to slow down, enjoy the little things, and value the people we care about.
This series couldn't have arrived at a more perfect time. While things are uncertain, a dose of friendship and comfort we can share with our families is an idyllic escape. Our Friend Hedgehog: The Story of Us is the first in the series by Lauren Castillo, filled with beautiful illustrations and hopeful messages that we can all take to heart.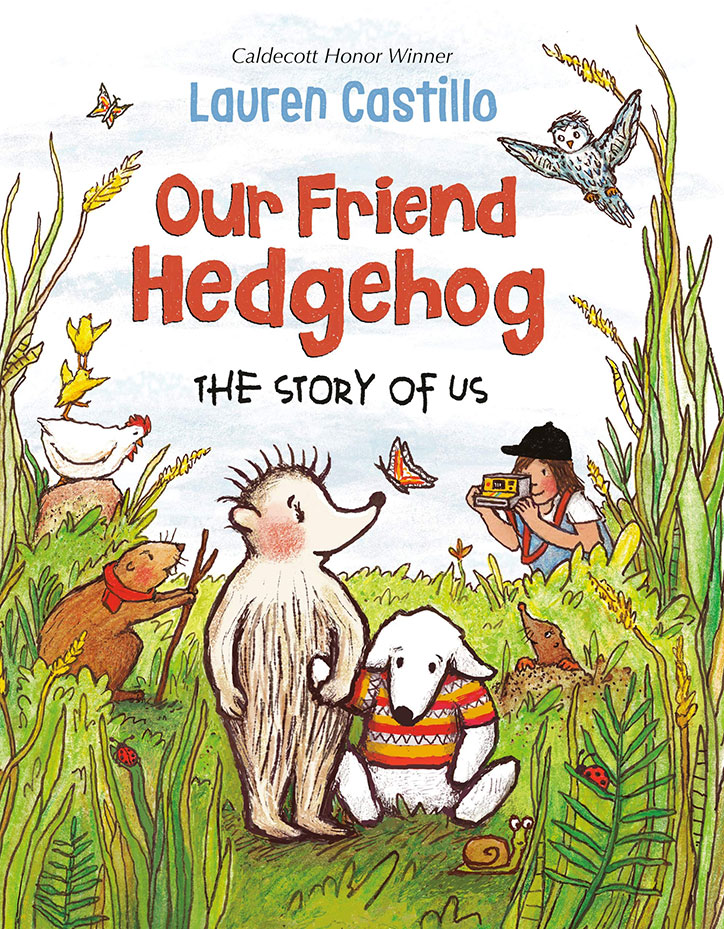 From a Caldecott Honor-winning artist comes a cozy classic-in-the-making about finding your friends and sticking together through thick and thin.
"Our Friend Hedgehog feels like a modern-day Winnie the Pooh. It's so warm and full of joy and love. It's got classic written all over it." —Victoria Jamieson, Newbery Honor-winning author of Roller Girl
Sometimes you make a friend,
and it feels like you have known that friend your entire life… .
Hedgehog lives on a teeny-tiny island with only her stuffed dog, Mutty, for company. When a great storm carries Mutty away, she embarks on a quest to find her friend. Following the trail of clues Mutty left behind, brave Hedgehog meets a wiggly Mole, a wordy Owl, a curmudgeonly Beaver, a scatterbrained Hen and Chicks, and a girl who's new to the neighborhood, Annika May. With bravery and teamwork, there's nothing that can stop these seven from finding Mutty, but along the way they discover something even more important: each other.
The first book in a new series from Caldecott Honor winner Lauren Castillo, Our Friend Hedgehog: The Story of Us has the feel of a timeless classic, introducing an unforgettable cast of characters who will star in many more adventures to come.
Our Friend Hedgehog: The Story of Us
AUTHOR: Lauren Castillo
PUBLISHER: Alfred A. Knopf Books for Young Readers
DATE: May 5, 2020
We're honored to share that Lauren Castillo has illustrated an EXCLUSIVE minicomic for YAYOMG!, all about the joys of island life. We think you'll find plenty to love about Hedgehog and her slow-paced, relaxing lifestyle, especially now. Taking a lovely stroll, pausing to look at cloud shapes, and doing cartwheels in the yard are perfect ways to enjoy an afternoon at home.
Settle in a for a soothing story as Hedgehog shares her day with you!
The Joys of Island Life – An Our Friend Hedgehog Minicomic: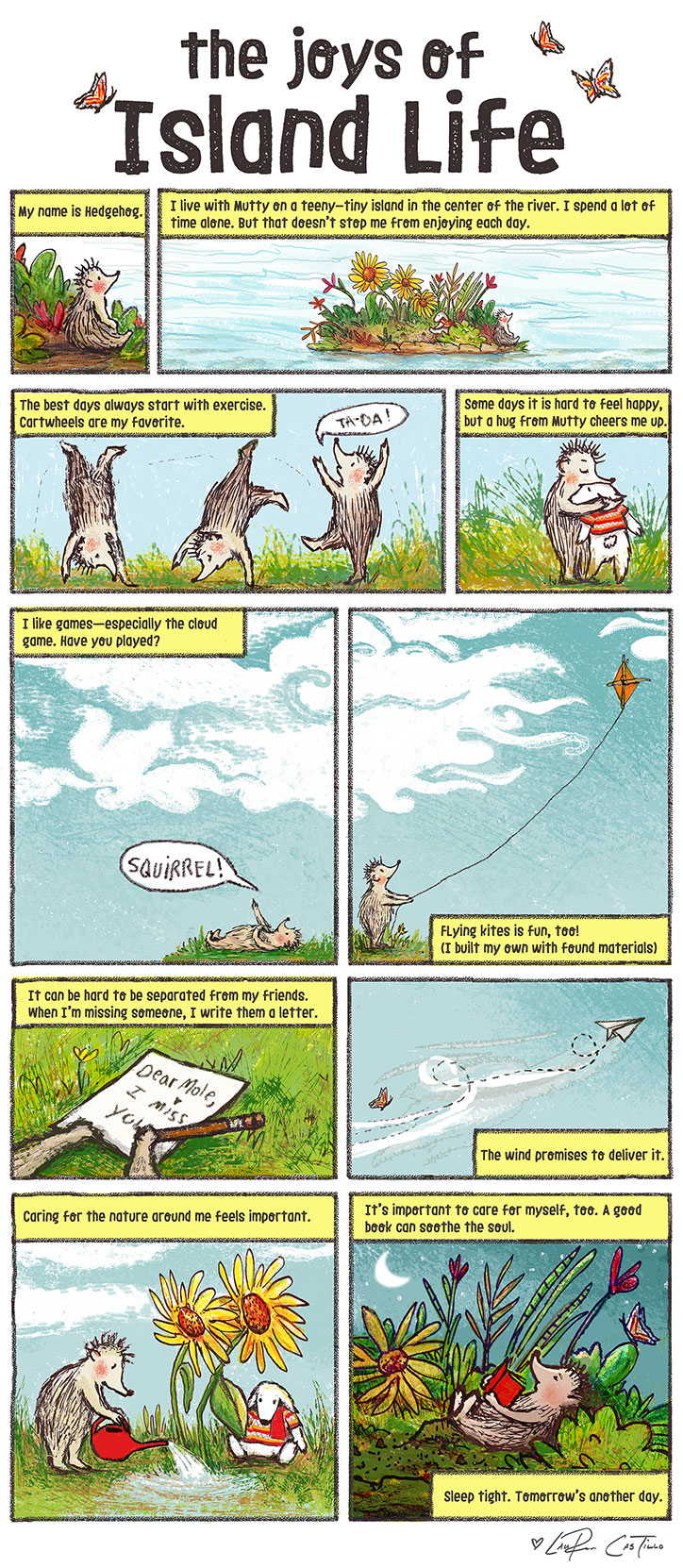 Our Friend Hedgehog: The Story of Us releases on May 5th! In need of even more great reads to cozy up with? You can find all our favs by clicking here!