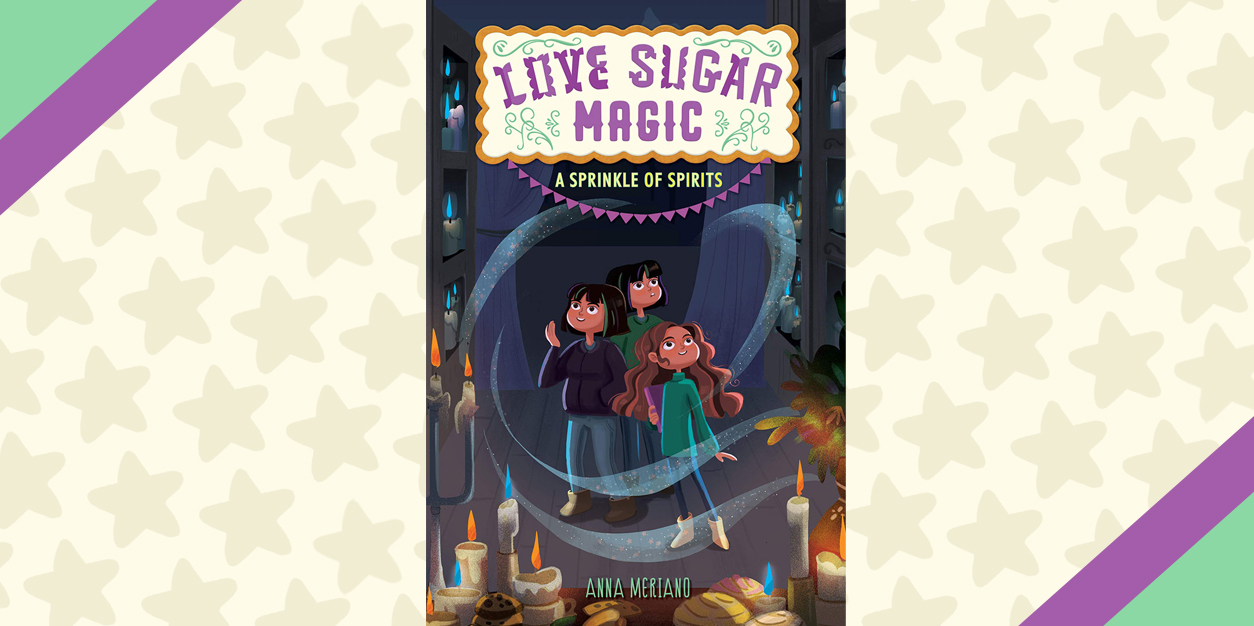 5 Delicious Facts About Love Sugar Magic: A Sprinkle of Spirits + GIVEAWAY!
If sisterhood and witches and magic and pastries are a few of your favorite things, then you're going to absolutely ADORE the Love Sugar Magic series. The series kicked off last year with A Dash of Trouble, as Leonora, the youngest of 5 sisters, discovers the magic that runs deep within her family and herself.
The sequel, A Sprinkle of Spirits, is out today and we're so excited to see what's next for Leo! With unsettled spirits popping up all over town, including the spirit of her abuela, Leo will learn more than ever about the magical community that she is now a part of and her identity as a bruja. Will she be able to balance family, friendship, and magic?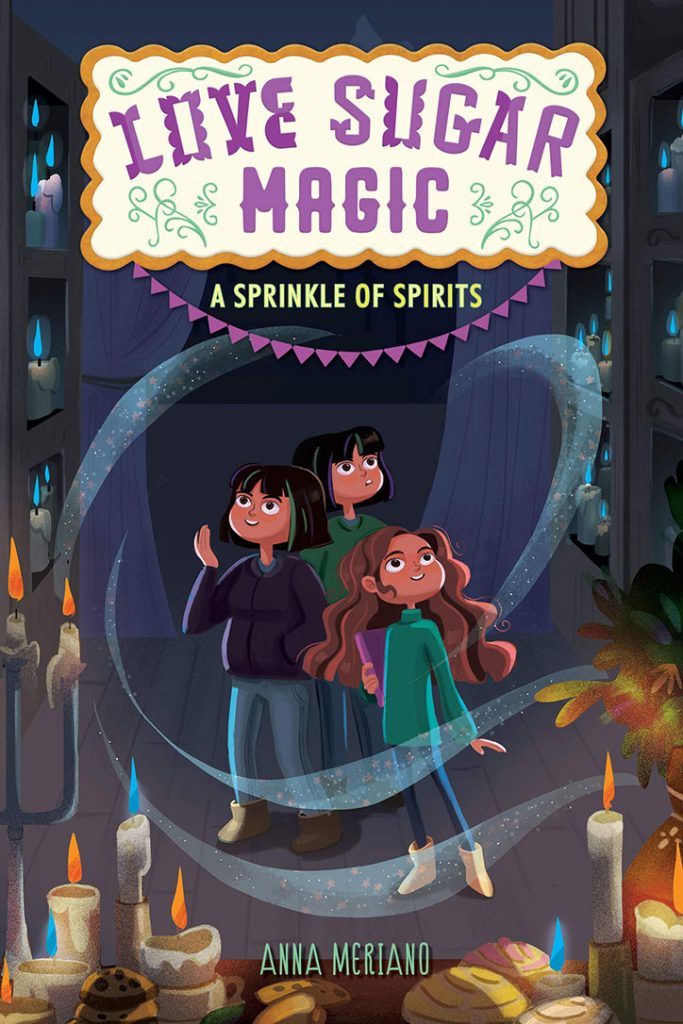 Leonora Logroño has finally been introduced to her family's bakery bruja magic—but that doesn't mean everything is all sugar and spice. Her special power hasn't shown up yet, her family still won't let her perform her own spells, and they now act rude every time Caroline comes by to help Leo with her magic training.
She knows that the family magic should be kept secret, but Caroline is her best friend, and she's been feeling lonely ever since her mom passed away. Why should Leo have to choose between being a good bruja and a good friend?
In the midst of her confusion, Leo wakes up one morning to a startling sight: her dead grandmother, standing in her room, looking as alive as she ever was. Both Leo and her abuela realize this might mean trouble—especially once they discover that Abuela isn't the only person in town who has been pulled back to life from the other side.
Spirits are popping up all over town, causing all sorts of trouble! Is this Leo's fault? And can she reverse the spell before it's too late?
Love Sugar Magic: A Sprinkle of Spirits
AUTHOR: Anna Meriano
PUBLISHER: Walden Pond Press
DATE: February 5, 2019
If this all sounds absolutely delectable to you, then you're in luck! Author Anna Meriano has shared five fun facts about the Love Sugar Magic series.
PLUS, we're giving away a copy of BOTH books in the Love Sugar Magic series, so be sure to scroll down for your chance to win!
Author Anna Meriano Shares 5 Delicious Facts About Love Sugar Magic: A Sprinkle of Spirits: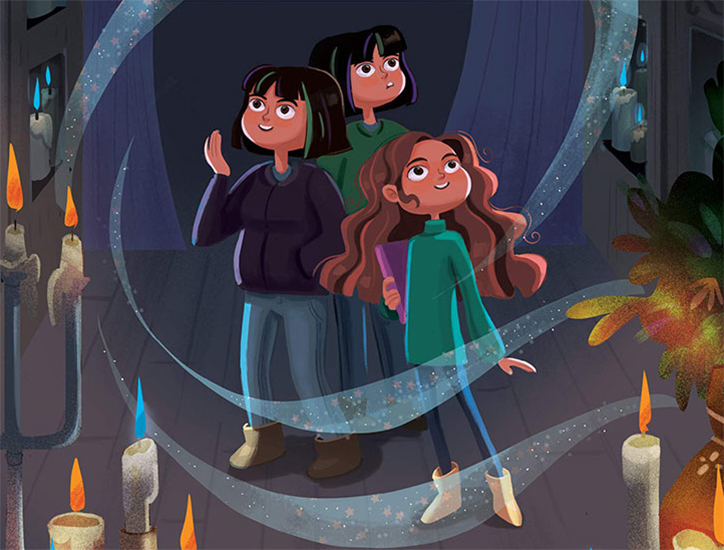 FACT #1

This is the second book in the Love Sugar Magic series, which means that instead of sneaking around to do magic, Leo (the main character) is working with her family to cast spells and solve problems. There are still plenty of secrets flying around in this book, but in general, Leo keeps secrets with her family instead of from them, which is usually a lot easier.
FACT #2

Leo is the youngest of five sisters, and she looks up to all her older sisters in different ways. But sometimes, like in the second book, they give her advice that might not be the best for her. Leo has to figure out how to make her own decisions and forge her own path, even when it's hard to disagree with her sisters. Luckily, she has some help from an unexpected source.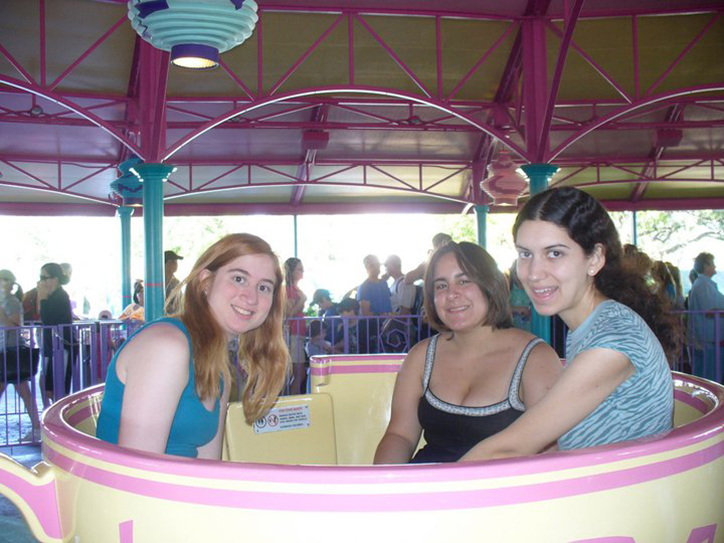 FACT #3

The character of Caroline, Leo's best friend, shares her heritage with two of my real life best friends, both of whom are Costa Rican. Although the books celebrate certain aspects of Mexican American culture, I wanted to include characters with heritage from other parts of Latin America as well. Plus, my friends and I also share Caroline's experience of growing up part of two different cultures, which is something that Caroline gets to explore more in the second book!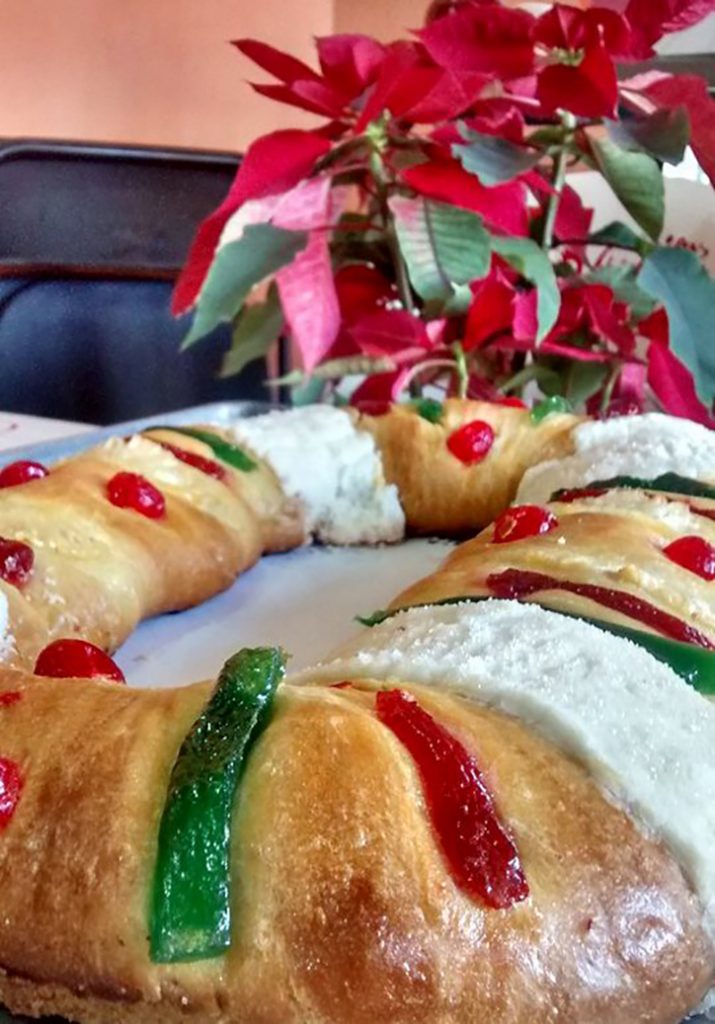 FACT #4

The first book took place during the week of Día de los Muertos, a traditional holiday celebrated in Mexico and other parts of Latin America, that's gotten a lot of popular attention with movies like The Book of Life and Coco. The second book takes place during another holiday, Día de los Reyes, which happens on January 6th and celebrates the day the Wise Men (or Three Kings) came to Bethlehem. It's celebrated with a special type of cake, and some people even get their Christmas presents on that day instead of on Christmas.
FACT #5

In book one, Leo learns that her family has magic connected with baking, and she hears that while not everyone is a bruja like her family, everyone has some special skill or talent that they can use to express their own type of magic. In book two she finds out more about this, and some of her family members even interact with other spellcasters. What's your special skill or talent, the thing that you're really good at and love doing? I'm pretty sure mine is writing!
ENTER TO WIN A LOVE SUGAR MAGIC PRIZE PACK:

WHAT DO I WIN?:
ONE lucky winner will receive a Love Sugar Magic Prize Pack, provided by Walden Pond Press. The prize pack includes:
– ONE (1) copy of Love Sugar Magic: A Dash of Trouble by Anna Meriano
– ONE (1) copy of Love Sugar Magic: A Sprinkle of Spirits by Anna Meriano
*Prizes generously provided by Walden Pond Press
HOW DO I ENTER?:
You must be 18 or older to enter. If you are under 18, please have a parent or guardian enter for you by filling out the form below by February 26! Giveaway begins on February 12, 2019 at 12:00 pm ET and ends on February 26, 2019 at 11:59pm ET. Open to US residents ONLY. Please, only ONE entry per person.
THIS GIVEAWAY HAS ENDED AND THE WINNER HAS BEEN CONTACTED.
*If selected as a winner, we will provide your parent/guardian with an affidavit to confirm that you are a valid winner who has permission to win. They will need to sign and return this affidavit in order to claim your prize. This step is non-negotiable and REQUIRED to claim your prize. Be sure to read the fully detailed rules HERE before entering.
Want to win even more amazing reads? Don't forget to enter our Best Babysitters Ever Giveaway HERE!