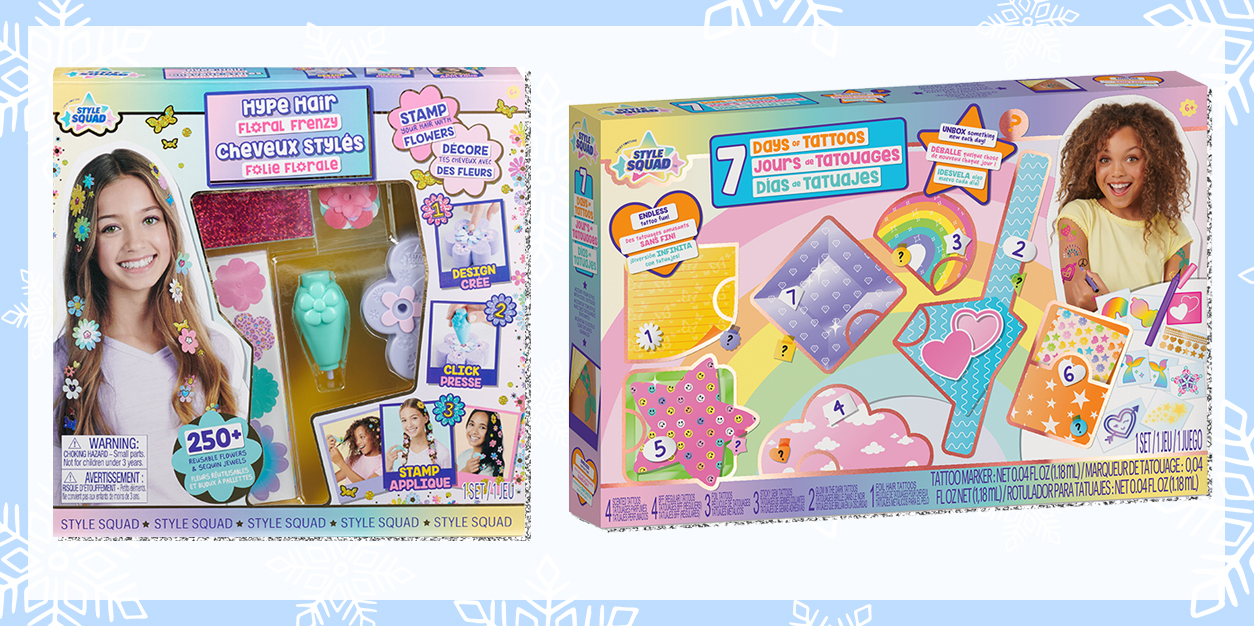 Holly Jolly Giveaways: Style Squad Stash
NOTE: The items in our Style Squad Stash Giveaway were provided by the brand for the purposes of our Holly Jolly Giveaways. No money was exchanged, and all opinions are our own. We reached out to these brands for this giveaway series because they create products we love.
With 2021 on its way out, we bet you're looking for new ways to switch up your style and enter the new year with a fresh start. That's why Style Squad is here to be your style savior!
This new line from WowWee is all about wearing your luck, expressing yourself, and unboxing spa day fun. Bored on a snow day? Hit up the group chat and gather the squad for peppermint mocha sips, a holiday cookie baking sesh, and some serious self-care. Unwind and unbox glam accessories with the 7 Days of Hair, 7 Days of Nails, or 7 Days of Tattoos sets, each complete with seven surprises to reveal. The hair set boasts hair goals galore, giving you everything from scrunchies to beads to colorful clip-in strands, the nail set features pretty polishes and stick-on gemstones, and the tattoo kit is all about serving adorable temporary tattoo lewks.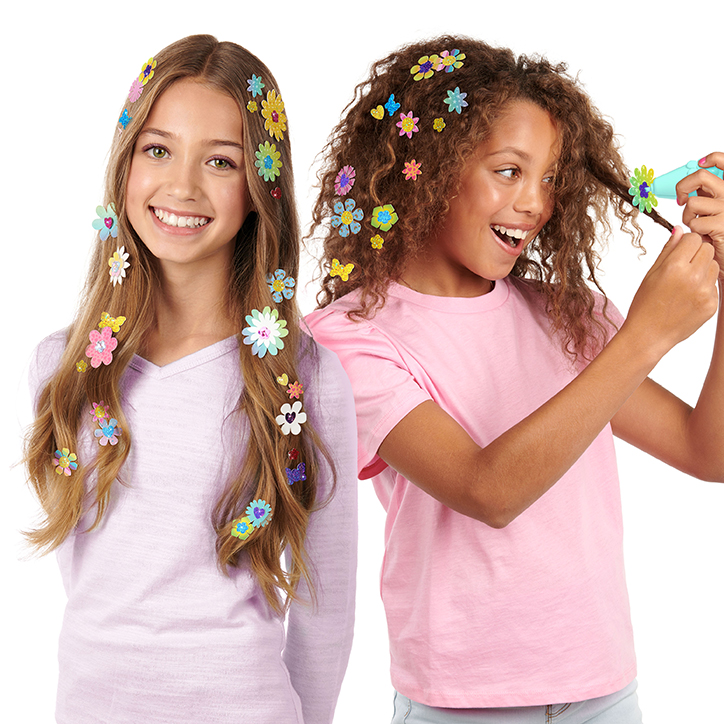 Our fav from the Style Squad line? The Hype Hair Floral Frenzy kit! It's a sleepover must-have, to easily create and stamp vibrant paper flowers into your hair. Express yourself by layer sparkling metallics with pretty pastels to design unique designs every time. Then use the stamper to hype up your hair with a dainty floral accent to your hair or go wild with strand after strand of dazzling flower power!
We teamed up with our friends at WowWee to give ONE lucky winner a chance to snag a stash of Style Squad sets. Ready to enter? Grab your favorite adult and have them fill out the form below for your chance to WIN!
Style Squad Stash Giveaway: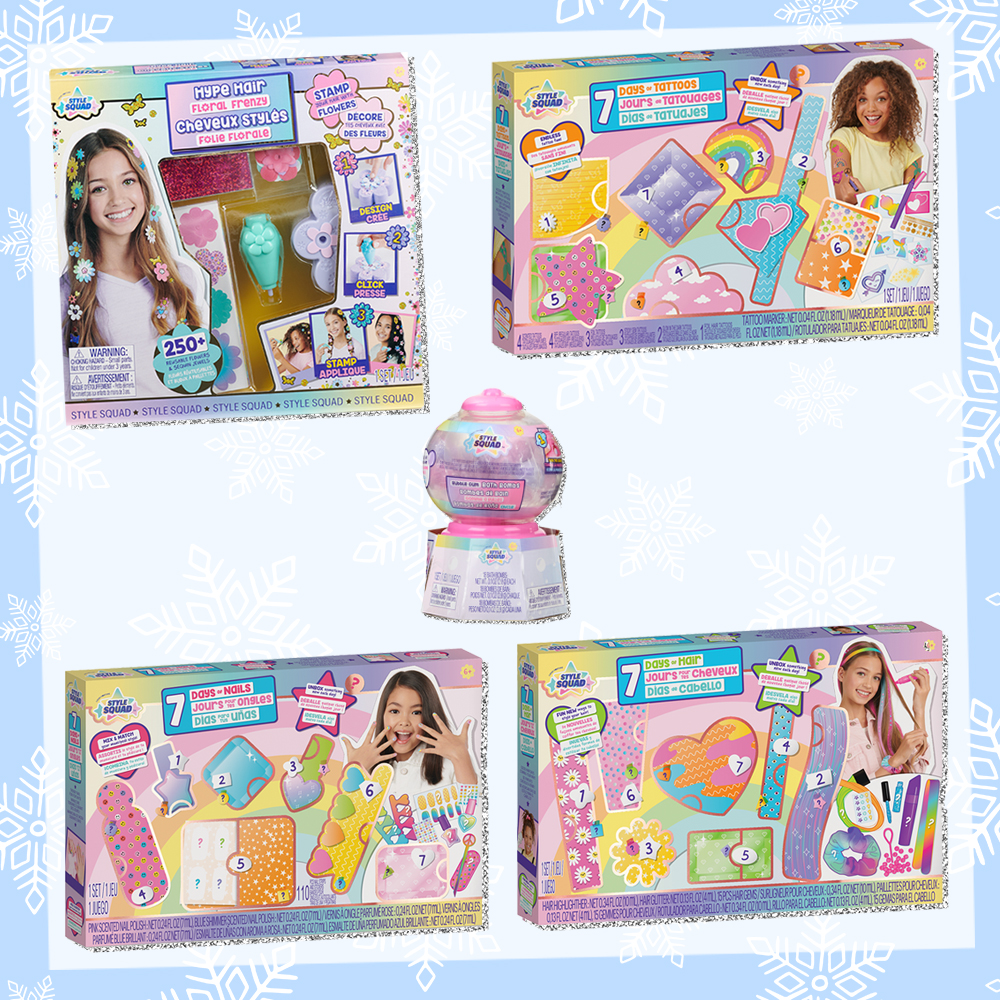 WHAT DO I WIN?:
ONE lucky winner will receive a Style Squad Prize Pack that includes:
– ONE (1) Hype Hair Floral Frenzy Hair Styling Set
– ONE (1) 7 Days of Tattoos Set
– ONE (1) 7 Days of Nails Set
– ONE (1) Bubble Gum Bath Bombs Machine
– ONE (1) 7 Days of Hair Set
Prizes generously provided by WowWee
HOW DO I ENTER?:
Grab a parent or guardian and have them fill out the form below by November 22, 2021 at 11:59pm ET.
Giveaway runs from 11/08/21 at 12:00 pm ET through 11/22/21 at 11:59 pm. Open to US residents ONLY. Be sure to read the fully detailed rules HERE before entering.
THIS GIVEAWAY HAS ENDED AND THE WINNER HAS BEEN CONTACTED.
You must be 18 or older to enter. Please, only ONE entry per person. If selected as a winner, we will provide your parent/guardian with an affidavit to confirm that you are a valid winner who has permission to win. They will be REQUIRED to sign and return the affidavit to YAYOMG! to claim your prize. Prizes will not be mailed out without signed parental consent.
Need more holiday cheer (and free stuff!) in your life? Keep an eye on this link now through November 26th so you don't miss a single one of our Holly Jolly Giveaways!