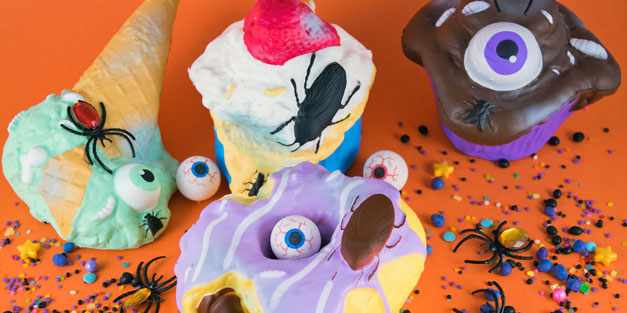 These Soft'n Slo Gross Desserts Squishies are Oozing with Fun
Note: We received this product for free from Orb Toys in exchange for a fair and honest review. We were under no obligation to write a positive review.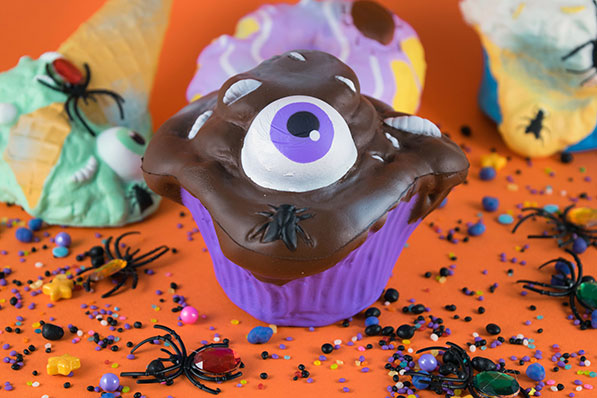 Pretty much everyone is crazy for squishies right now, but Soft'n Slo Squishies are by far the leader of the pack when it comes to satisfying squishable goodness. Their deliciously cute squishable desserts have taken the world by storm, selling out basically everywhere. It's rare to scroll through your Instagram feed without seeing a squish video or your favorite unboxer showing off the newest additions to their collection. Soft'n Slo Squishes are back with Gross Desserts squishies, a moldy, yucky twist on their Sweet Shop line.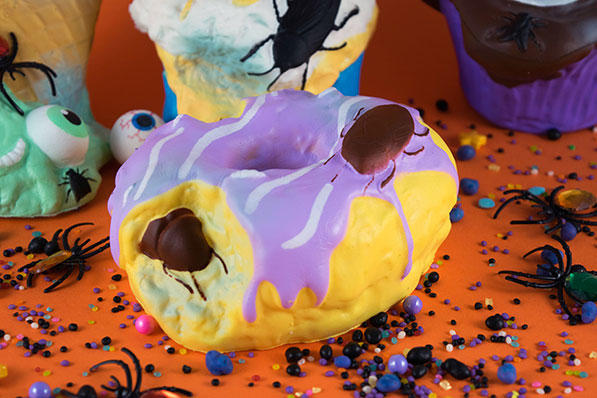 Each of the Gross Desserts squishies are jumbo sized sweets that look like they were baked and forgotten in a haunted house. There are 6 squishies to collect in the Gross Desserts line. The sweets are super detailed with moldy patches, gruesome maggots, missing fingers, and nasty cockroaches.
Each of these creepy treats are super soft and have awesome Slo-Rize action, making them even more fun to watch rise back up. They're a blast to squish and will definitely make for some great Halloween pranks.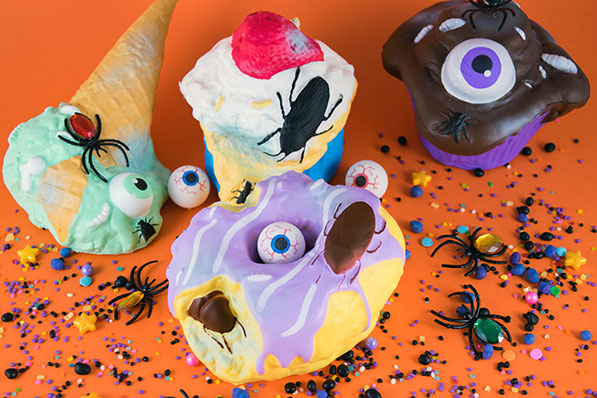 In this series you'll find a Finger Pie, an Eye Cupcake, an Eye Scream Cone, a Bug Cupcake, a Disgusting Donut and a Cockroach Cake. The Soft'n Slo marshmallow mascot has even gotten a gross makeover to celebrate the launch of this yucky new line! To see some of these squishies in action, head over to our Instagram to watch them rise!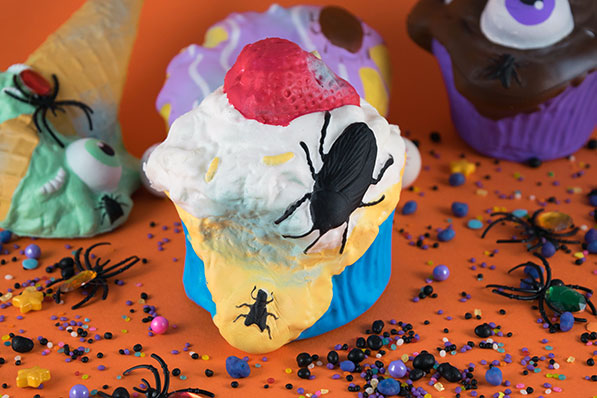 Orb Toys held a Facebook Live event yesterday where they showed off the collection for the first time and announced that Gross Desserts squishies are now available in stores! Check out the Soft'n Slo Squishies website for more updates and retailer info.
Orb also shared some top secret info with their fans. There will be 3 more themes of Soft'n Slo Squishes hitting stores before the end of this year! We can't wait to see what other amazing squishies we'll be able to add to our collection next. Thanks so much to the people at Orb Toys for sharing these gross desserts with us!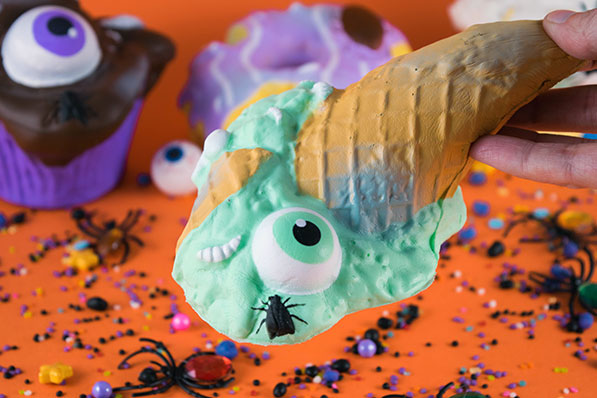 Prefer desserts with a cherry on top rather than a cockroach? We think you'll love collecting Disney D-Lectables!