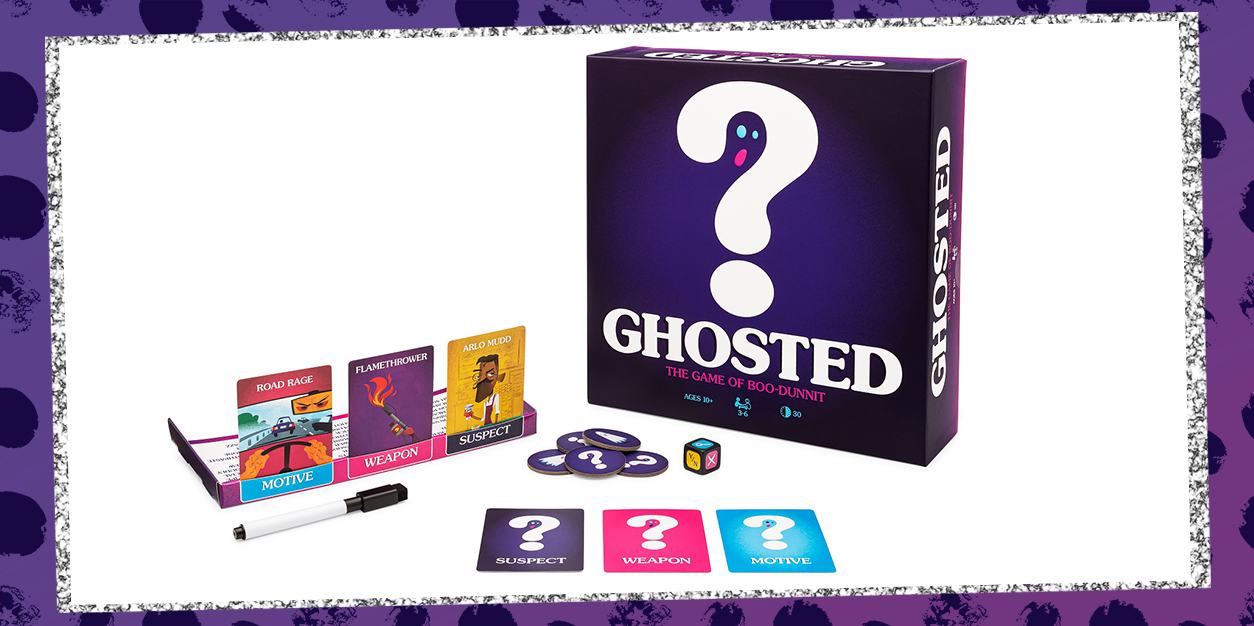 Boo-Dunnit: Meet the Girls of the Spirited New Game, GHOSTED + GIVEAWAY!
NOTE: We teamed up with Big G Creative for this GHOSTED Game Giveaway. All opinions are our own; we were under no obligation to give a positive review. Giveaway prizes provided by Big G Creative.
Do you love solving mysteries? What if you had to solve the mystery of your own demise from beyond the grave? In GHOSTED, that's what you'll have to do!
According to game creators, Big G Creative, this is what the game is all about: "You've come to an untimely end, been offed, put to rest, kicked the bucket, fatally finished. You've been GHOSTED! Your restless spirit won't be calm until you solve your own demise from the great beyond. Identify which suspect had it in for you, what wacky weapon they used, and why they wanted you out of the picture. Be the first to figure it out in this spirited game of Boo-Dunnit!"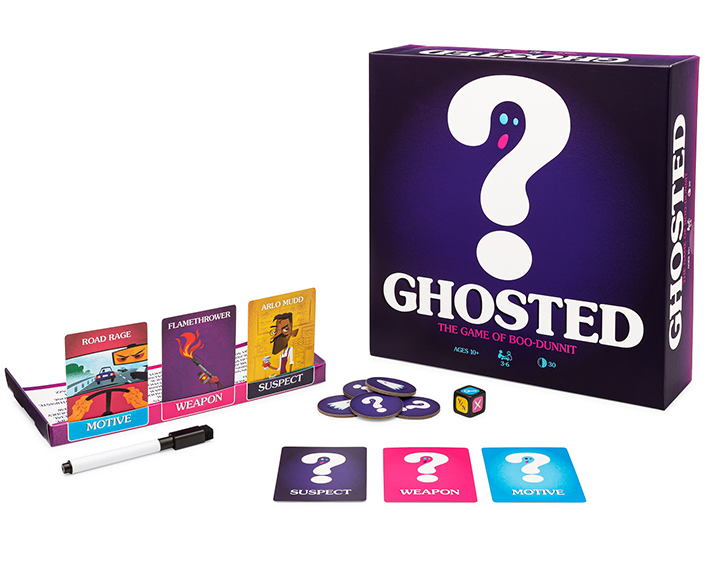 We received an early copy of the game and can vouch – this game is a blast! Rather than typical whodunnit games with stuffy suspects and standard weapons like candlesticks and lead pipes, every person, weapon, and motive in this game will have you dying of laughter! With motives like getting blocked on social media and using your speakerphone in public and piranas and selfie sticks as weapons, GHOSTED will have you in stitches and wanting to play again and again.
If you love the totally twisted concept of this supernatural boo-dunnit game – you're in luck! GHOSTED hit Target shelves this week and we teamed up with the brand to give TWO lucky winners a chance to WIN a copy of the game. Ready to enter? Grab your favorite adult and have them fill out the form below for your chance to WIN!
Get to Know the Girls of GHOSTED:
We're all about girl power, even if those gals are more than a little sus! That's why we're introducing you to the girls of GHOSTED and giving you a glimpse into the super silly vibes of these totally extra ladies and the amazing artwork you'll find in the game.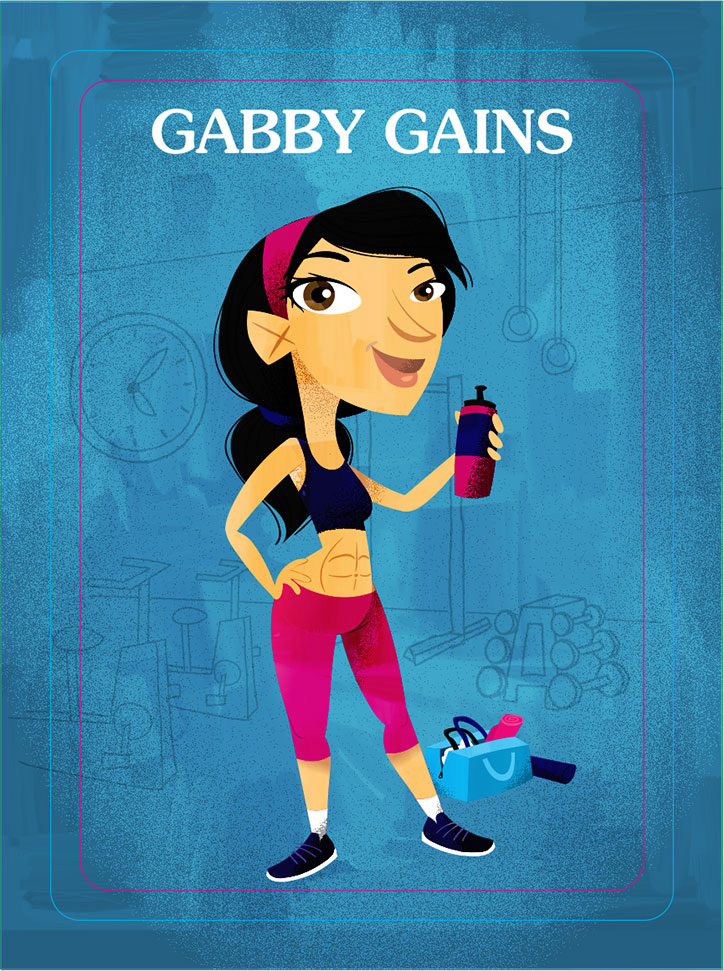 Gabby Gains:
Gabby lives by the motto "Getting trim in the gym", a motto she made up. She uses it every time she posts a workout photo, which is roughly 17 times per day. Her happy place is a yoga mat and her bestie is an exercise bike.
She likes the smell of sweat so much, she found a sweat-scented candle from an obscure website, and lights it while she sleeps. Her worst nightmare is a gym with closing hours, and she NEVER skips leg day.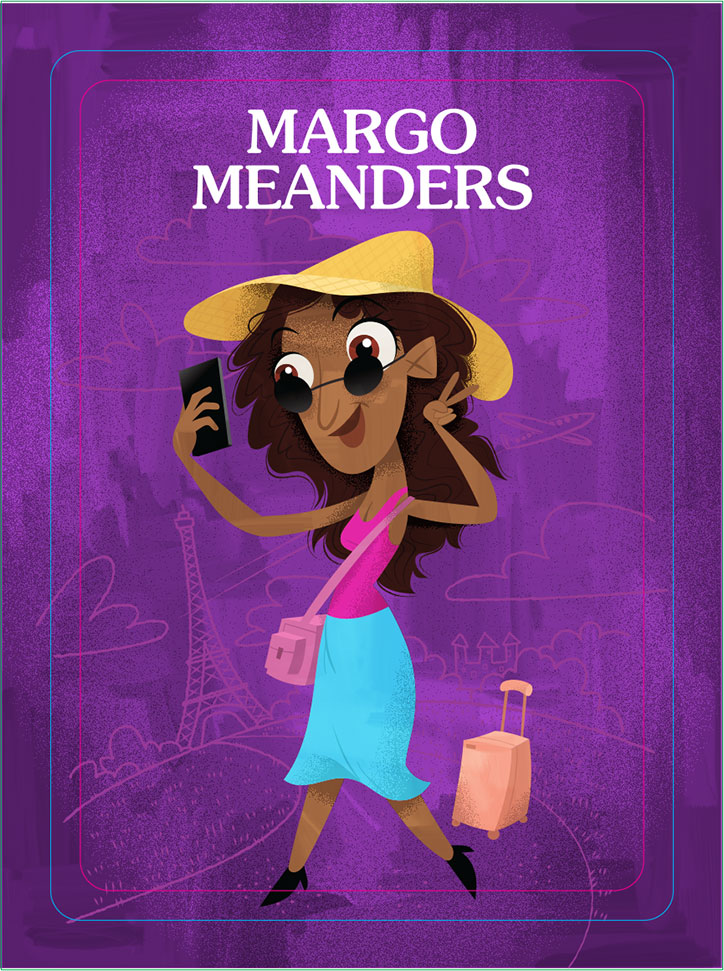 Margo Meanders:
Margo has been to more places than you, and you're gonna hear about them. Oh, the food in Rome! Oh, the history in Japan! Oh, the people in Brazil! If you don't have time to hear about them now, that's okay, she'll just tell you about them as you walk away.
The camera on her phone is flipped so she can take a selfie at a moment's notice. It seems like she's constantly on vacation. Does she even have a job?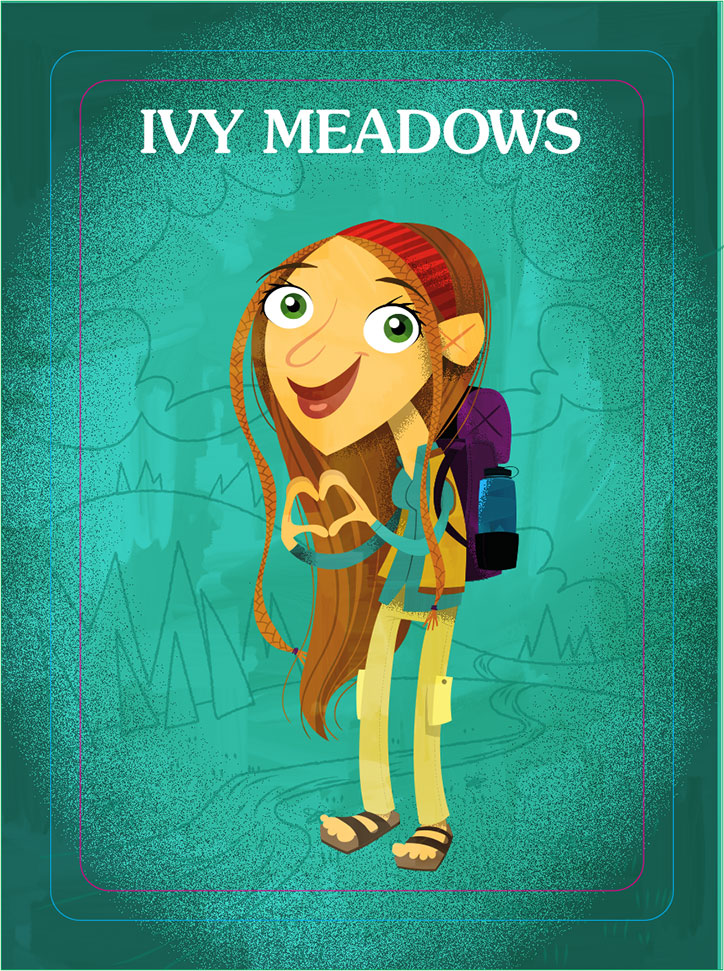 Ivy Meadows:
Ivy has a COEXIST bumper sticker, but if she catches you not recycling, you better put on your eco-friendly shoes and run. The only thing ruining the Earth more than plastic bags is your lack of effort.
She wouldn't be caught dead without a petition in her hand. She's helped save the whales, save the bees, save the fruit flies, you name it! She spends most of her free time in a community garden humming show tunes to flowers.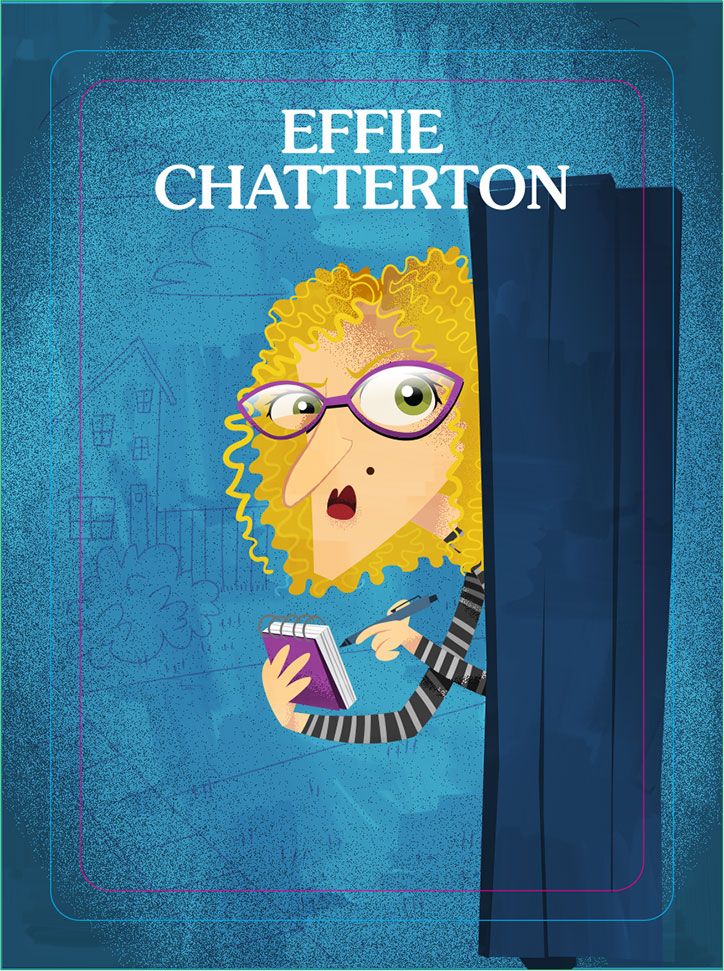 Effie Chatterton:
Effie is pretty sure you're doing something wrong, and she's going to find out about it. She loves pointing out everyone else's mistakes because she's never made one before.
The queen of passive-aggressive suggestions, she knows ALL the neighborhood gossip and ALL the neighborhood HOA violations. She's the kind of person who begins every sentence with "Well, the thing is.."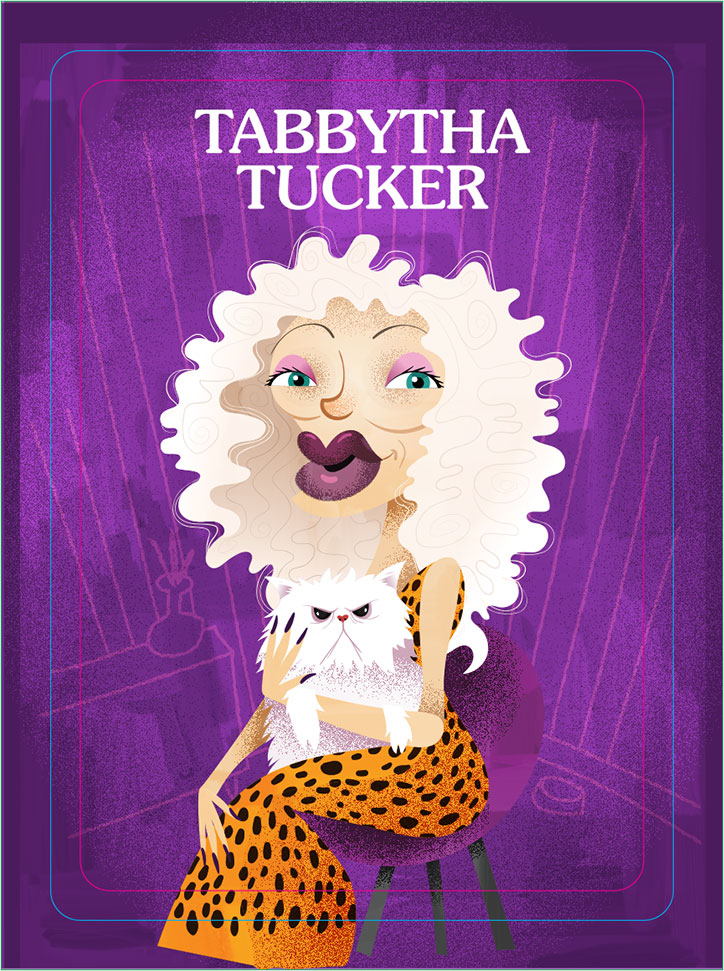 Tabbytha Tucker:
Tabbytha loves cats and plastic surgery. The only thing she loves more is getting plastic surgery to look like a cat. It's her number one hobby, and she thinks she looks purr-fect.
Her face barely moves, but in her heart, she's playing with a ball of yarn. She was born rich and has learned money can't buy you friends, but it can buy you a weird cat face! Rawr!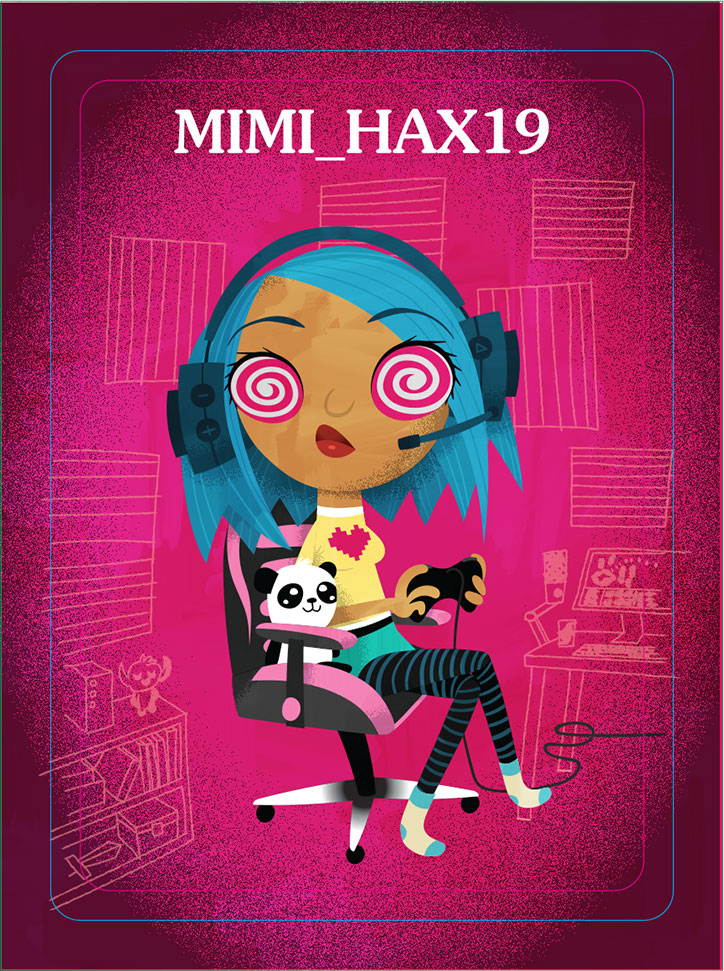 Mimi_Hax19:
Mimi has been awake for 36 hours straight playing her video game. Is she playing in her mom's basement? Get real. She bought a house with the money she made winning tournaments, and her mom lives in her basement.
Human interaction? Ummm, it's called playing online with a headset, obvi. Now please excuse her, she needs to upload a new video to her YouTube channel. Like and subscribe!
GHOSTED Game Giveaway: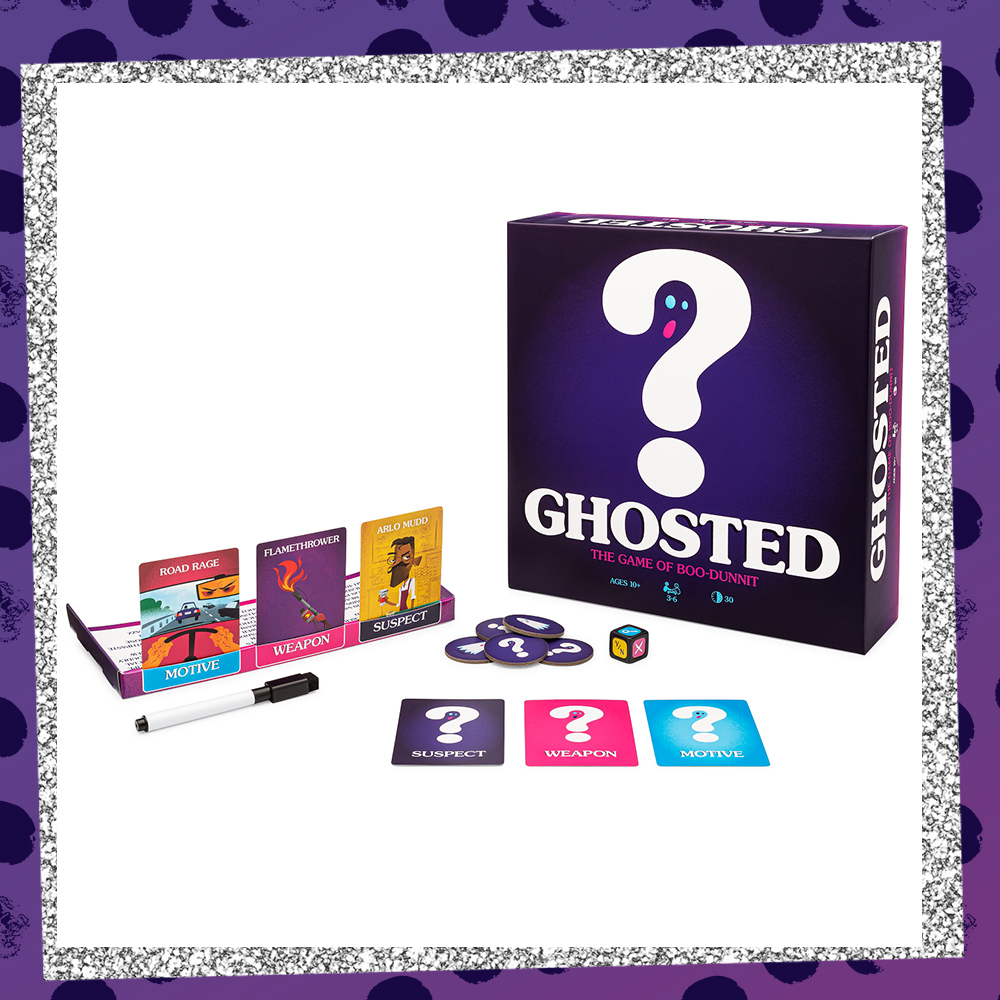 WHAT DO I WIN?:
TWO lucky winners will receive a GHOSTED game, courtesy of Big G Creative!
HOW DO I ENTER?:
Grab a parent or guardian and have them fill out the form below by August 4, 2021 at 11:59pm ET.
Giveaway runs from 07/21/21 at 12:30 pm ET through 08/04/21 at 11:59 pm. Open to US residents ONLY. Be sure to read the fully detailed rules HERE before entering.
THIS GIVEAWAY HAS ENDED AND THE WINNERS HAVE BEEN CONTACTED.
You must be 18 or older to enter. Please, only ONE entry per person. If selected as a winner, we will provide your parent/guardian with an affidavit to confirm that you are a valid winner who has permission to win. They will be REQUIRED to sign and return the affidavit to YAYOMG! to claim your prize. Prizes will not be mailed out without signed parental consent.
In need of even more board games? We're giving away a stash of Disney-themed games from Funko – click HERE!