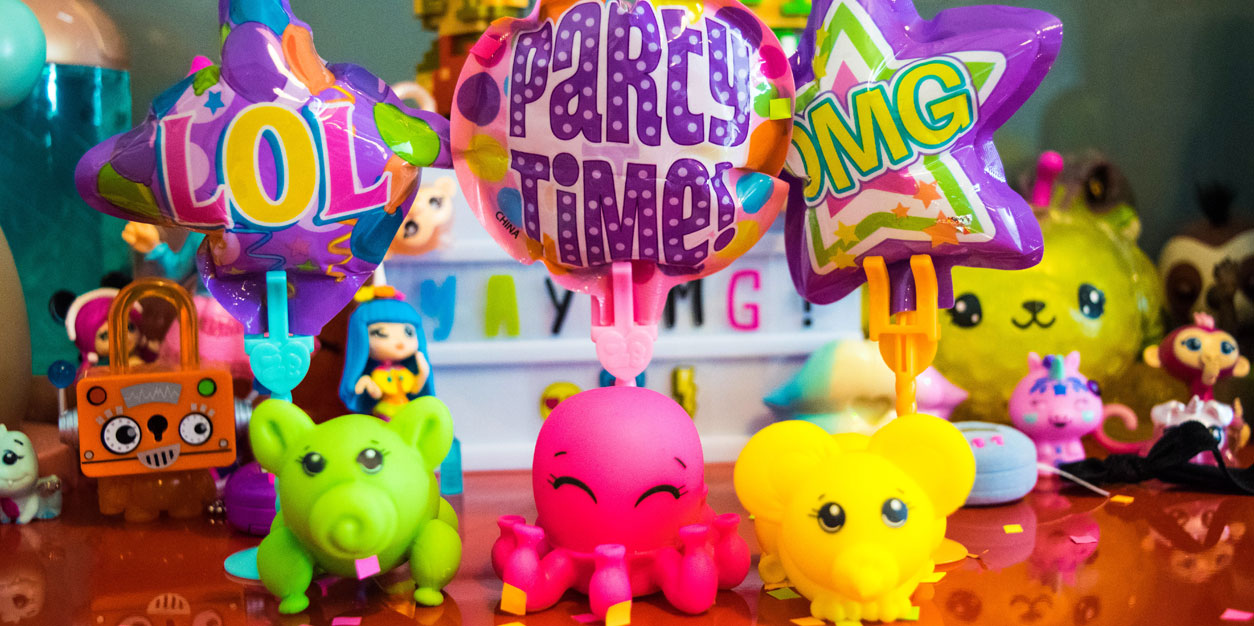 ZooBalloos are a Pocket-Sized Party Come to Life
Note: Basic Fun provided us with complimentary ZooBalloos for review. All opinions are our own; we were under no obligation to give a positive review, and no money was exchanged.
There is something truly amazing about watching someone bring a balloon animal to life. With just a few twists, pulls, and knots, a balloon artist can transform an ordinary balloon into a puppy, a giraffe, or even a unicorn. The only downside? They don't last very long. Your adorable new pet deflates in just a few days.
That's why we're so excited about ZooBalloos! ZooBalloos are a new line of squishy collectibles from Basic Fun that are inspired by balloon animals. These super cute everlasting balloon animals bring an innovative (and totally fun) twist on the surprise reveal experience.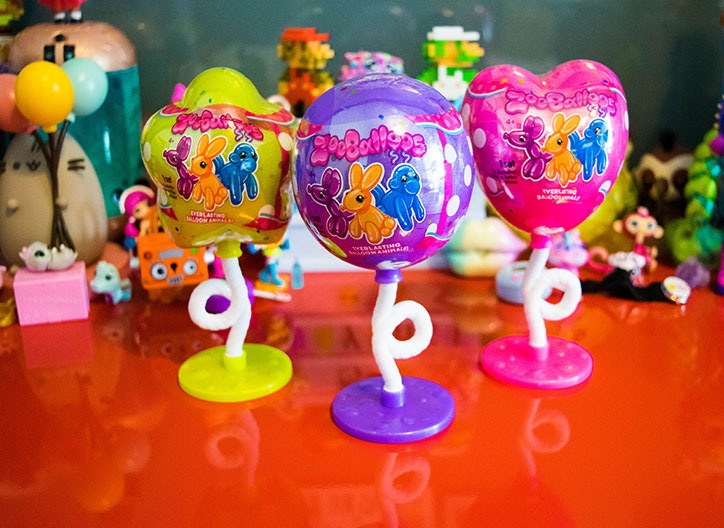 We're so excited to help reveal this unique new collectible series to the world! In 2018 we saw so many creative takes on the surprise reveal, but if ZooBalloos are how we're ringing in a new year of toys, we have a feeling 2019 is going to blow our minds!
Everything You Need to Know About ZooBalloos:

Introducing ZooBalloos:
So what are ZooBalloos? According to Basic Fun, "There's a magical world that exists in the sky, full of long-lost balloons that traveled too high. Where buildings inflate, like a bouncy house and everyone breathes helium and squeaks like a mouse. It's where the ZooBalloos all live and play, squeaking, squishing and floating away." How cute is that backstory?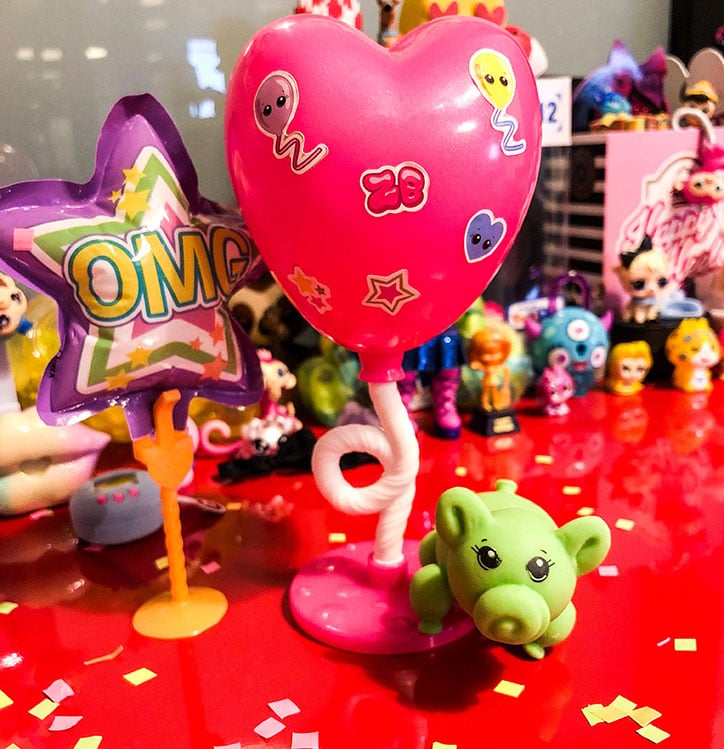 Beginning your ZooBalloos collection starts out pretty similar to CakePop Cuties and other surprise collectibles. Pull back the plastic wrap, pop open the plastic balloon capsule, and discover a surprise bag and a collectors guide waiting for you inside. The fun doesn't stop here, though. With ZooBalloos, the party is just about to begin! Inside your balloon capsule, you'll also find a sticker sheet, a balloon stand, and a Bopaballoo.

Lots of Cuteness to Collect:
There are 28 squishable balloon animals to discover, ranging from Common to Ultra Rare. There are a variety of species too – snails, frogs, monkeys, mice, pigs, and even an octopus! The commons are vibrant neon colors, the rare set is shiny metallic, and the ultra-rares come in shimmery glitter styles. One thing we really love about ZooBalloos is that there are a few colors of each species to collect, which makes getting a duplicate creature a lot more fun. Even if you already have the pink frog, you might get the green one next time!
The octopus is our favorite, and we were so excited to get one, but we're definitely on the hunt for the metallic crab – it's our fav! Squishing ZooBalloos is super satisfying, too. They aren't the typical soft, slow rising squishy you're used to. ZooBalloos have a bouncy, inflated to them, which makes them feel like real balloons.

Get the Party Started:
Ready for the best part? Lay your Bopaballoo on a hard surface, bop it with your fist, give it a shake, and then watch in amazement as it inflates before your eyes. As the special balloon inside begins to inflate, it will pop out of the package, raining neon confetti all around! It's super magical, but it's actually a safe, baking-soda based chemical reaction. YAY SCIENCE! Once your balloon is all inflated, slide it into the stand to display it.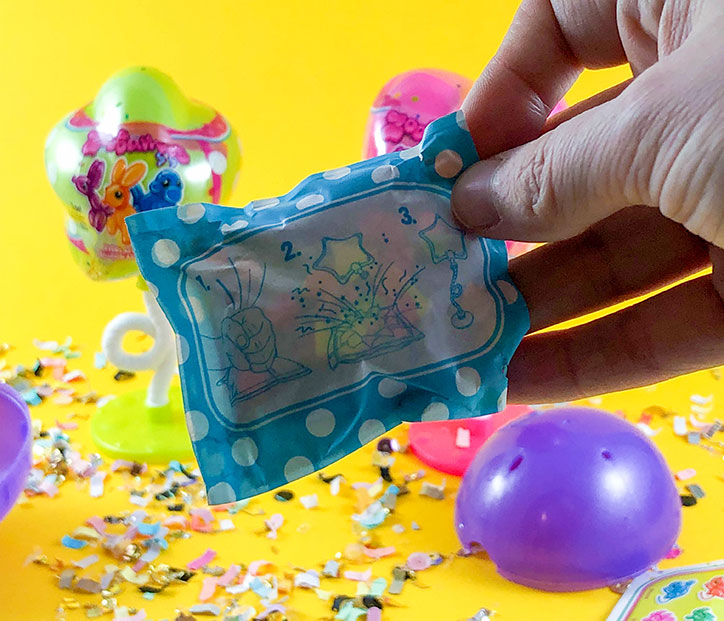 This is definitely one of the coolest and most fun blind bag reveals we've ever seen. We unboxed three in a row and inflating our balloon got more exciting each time. Want to see it in action? Head to our Instagram for a video!
Want to party with the ZooBalloos? They are new for 2019 and are starting to hit shelves now. You can find them for $5.99 at your favorite place to buy toys.
Need more cuteness to collect? We think you'll love S.W.A.K. Kissable Keychains!