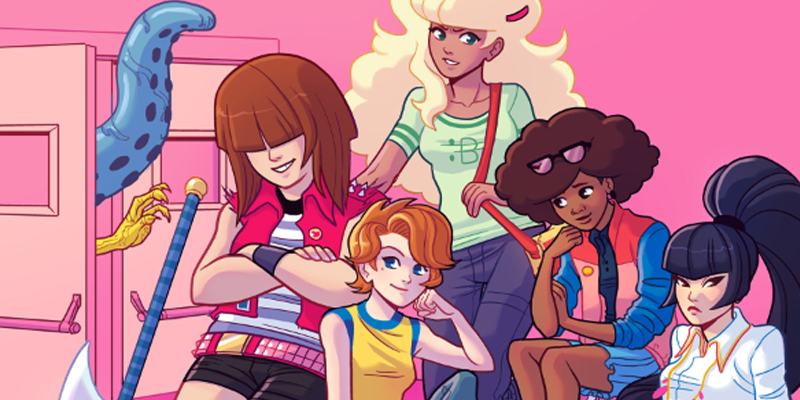 Zodiac Starforce
Ladypower is trending like crazy right now, from the return of Jem and the Holograms to Lumberjanes, and now to this brand new comic series called Zodiac Starforce from Dark Horse Comics by Kevin Panetta and Paulina Ganucheau. The pair have worked on a ton of comics including The Amazing World of Gumball, Regular Show, Bravest Warriors, and even Foster's Home for Imaginary Friends – so you can bet this new series is gonna be totally awesome!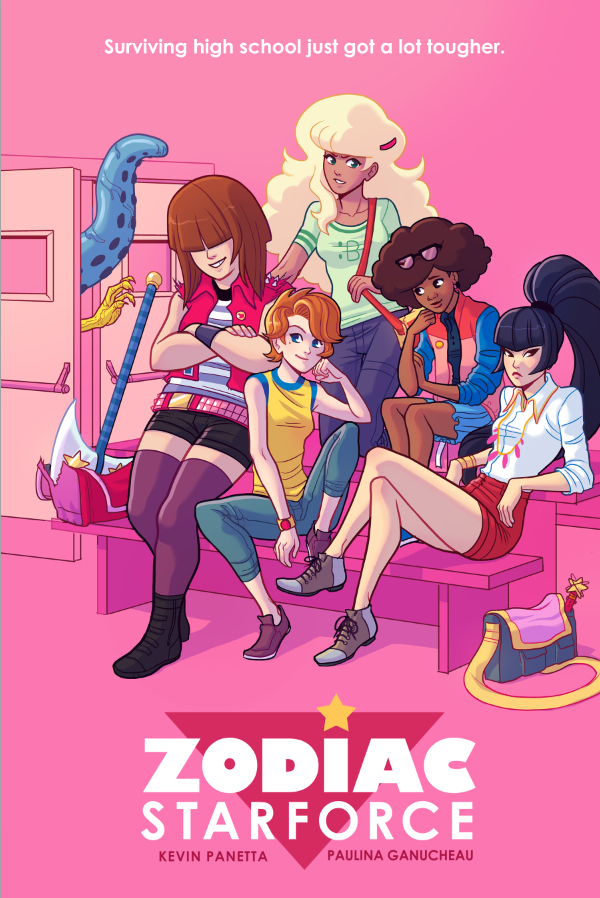 Being described as a "Magical Teen Girl Action Comedy", Zodiac Starforce follows high school friends Emma (Gemini), Savanna (Pisces), Molly (Aries), and Kim (Taurus) as they try to survive high school, monsters, and life in general. They've sworn to protect the planet against dark forces, but when an evil force infects Emma, the girls must work to save her and the world from Diana (the typical "cool girl") and her evil mean girl minions! Diana is Emma's enemy, she's always making her life miserable and acting like she runs the school. Molly is pretty sure that Diana's evilness runs deeper than just being a typical high school mean girl since her and her friends have been acting extra awful recently.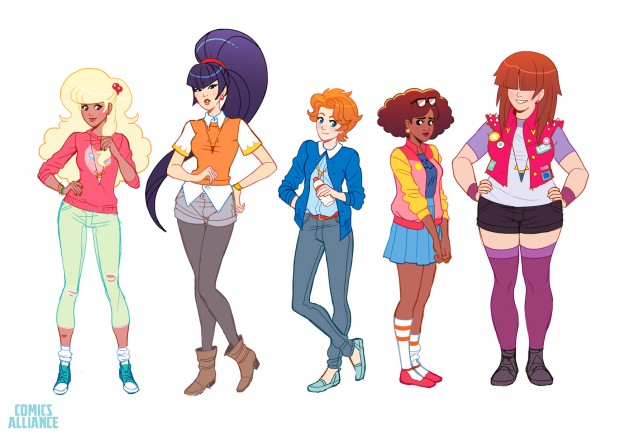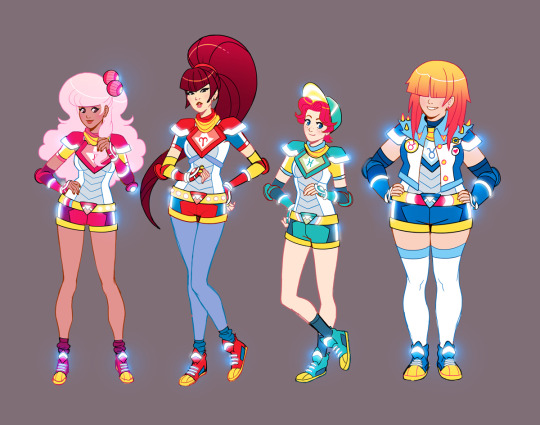 Emma is the leader of the group. She's kind of a dork, but she's super strong and she makes a great leader and she's got an awesome energy sword. Savanna is the "mom" of the group, always making sure that everyone has everything they need and is a really great friend. She's a healer and she wields a staff. Molly is pretty and super cool and she's the muscle of the team. She's great at volleyball and she can open and close portals. Kim is the protector – she has a shield she can throw and can create force fields.
Teen girls with magical powers, sweet costumes, and awesome powers are pretty much the greatest ever, so we're pretty sure Zodiac Starforce is destined to be our new favorite comic! The series will be a 4 part miniseries starting this August!