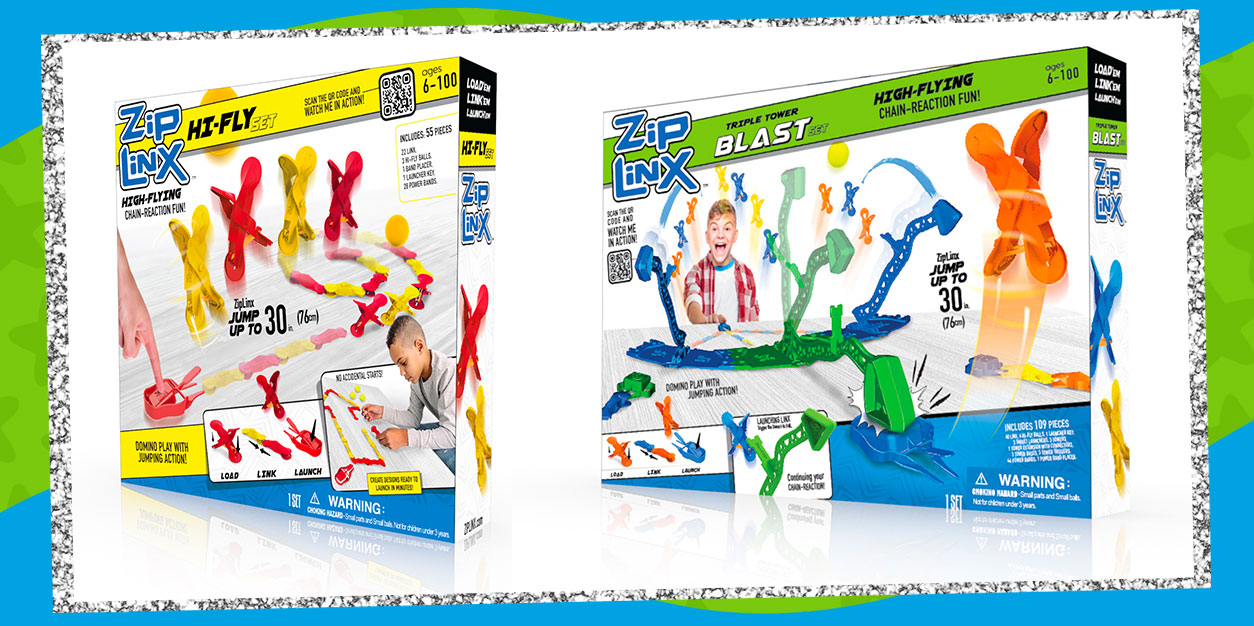 Load, Link, & Launch Your Way to Fun With ZipLinx + GIVEAWAY!
NOTE: We teamed up with Blip Toys for this ZipLinx Giveaway. All opinions are our own; we were under no obligation to give a positive review. Giveaway prizes provided by Blip Toys.
Load 'em, Link 'em, Launch 'em! Ready for some serious high-flying fun? ZipLinx bring the chain-reaction excitement of domino runs to the next level by delivering an eye-popping end result!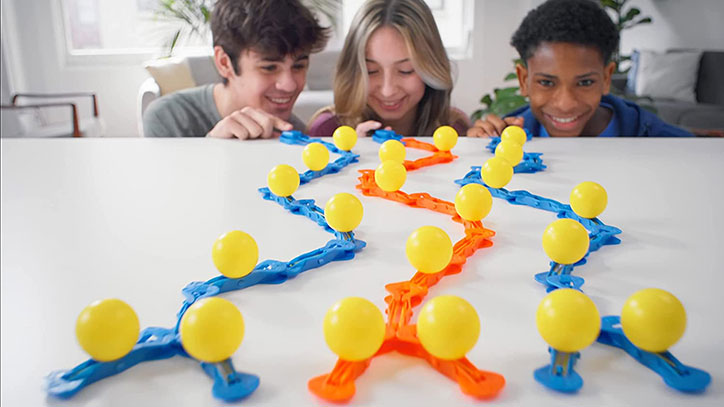 Lay out your ZipLinx in the pattern you want to make, and link each piece together. There's no risk of accidental starts – once your ZipLinx are locked, they'll stay that way until you lay in the special launcher key, so you can take your time setting up and perfecting the ultimate run. Added effects like High-Fly balls, Mega Launchers, and Hammer attachments will really make your ZipLinx launch pop!
Once you're ready, get your camera ready to record and lay in the Launcher Key. Your ZipLinx will pop and soar high into the air for the sweetest payoff. Create different shapes, super-long runs, and add in new colors by attaching ZipLinx from other sets – they all connect together for endless creativity. We're sure you're going to see these awesome runs taking over TikTok!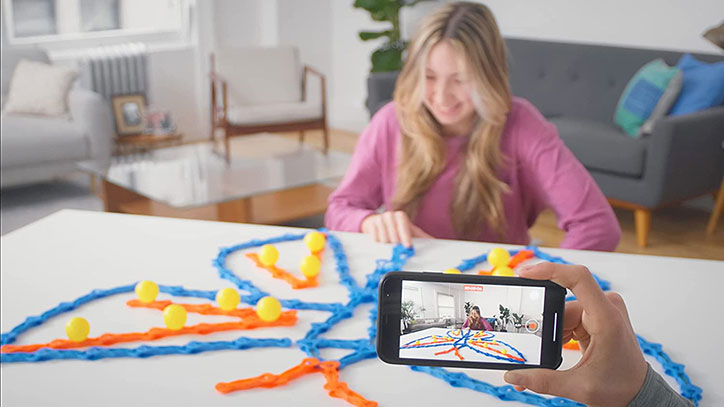 We couldn't resist sharing the excitement with our readers, so we teamed up with Blip Toys to give FIVE lucky winners a chance to snag a ZipLinx Prize Pack! Ready to enter? Grab your favorite adult and have them enter below for your chance to WIN!
ZipLinx Giveaway: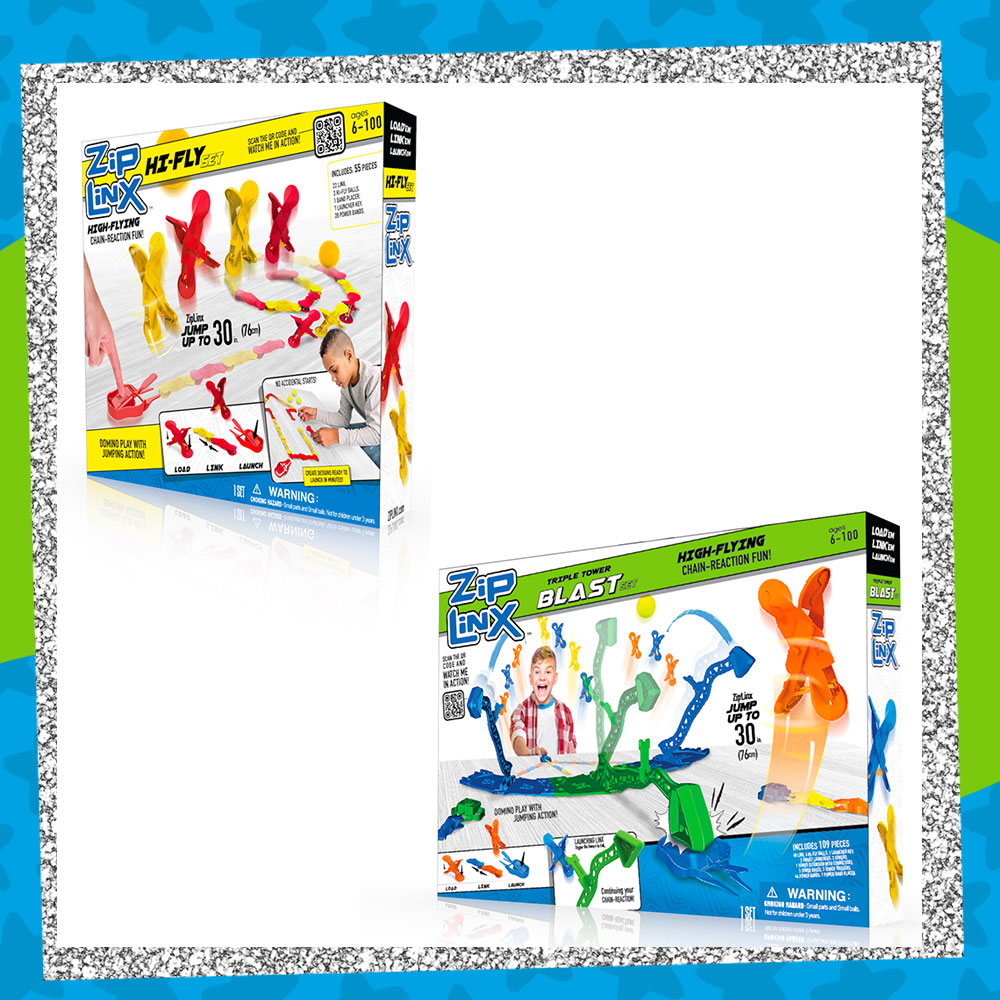 WHAT DO I WIN?:
FIVE (5) lucky winners will receive a ZipLinx Prize Pack that includes:
– ONE (1) ZipLinx Hi-Fly Set
– ONE (1) ZipLinx Triple Tower Blast Set
*Prizes generously provided by Blip Toys.
HOW DO I ENTER?:
Grab a parent or guardian and have them fill out the form below by July 26, 2022 at 11:59pm ET.
Giveaway runs from 07/12/22 at 12:00 pm ET through 07/26/22 at 11:59 pm. Open to US residents ONLY. Be sure to read the fully detailed rules HERE before entering.
THIS GIVEAWAY HAS ENDED AND THE WINNERS HAVE BEEN CONTACTED.
You must be 18 or older to enter. Please, only ONE entry per person. If selected as a winner, we will provide your parent/guardian with an affidavit to confirm that you are a valid winner who has permission to win. They will be REQUIRED to sign and return the affidavit to YAYOMG! to claim your prize. Prizes will not be mailed out without signed parental consent.
On the hunt for more free stuff? Enter our other giveaways for your chance to WIN:
✨VIRTUAL PET VIBES: Snag a Tamagotchi Pix Party Prize Pack Featuring THREE Tamagotchi Devices!
?ENCHANTING GOODIES: Celebrate the 25th Anniversary of Ella Enchanted with this Magical Prize Pack!