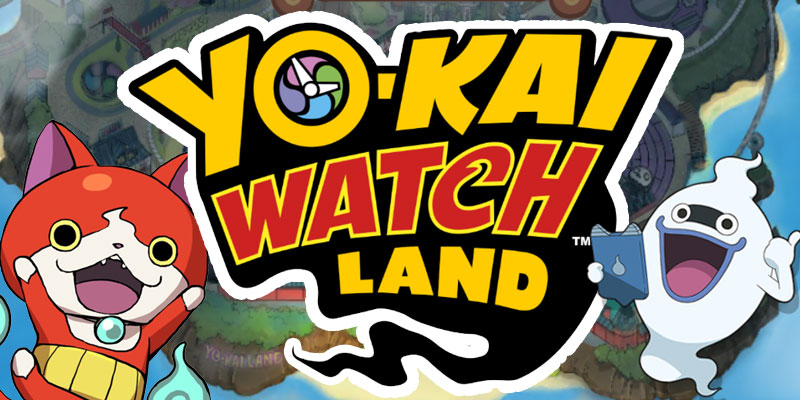 Yo-Kai Watch Land
Yo-Kai Watch Land from Level-5 and Hasbro and allows you to transform your mobile device into an interactive Yo-Kai Island! Some of you may have heard of this app before, as you were able to download it and scan in your Medals and view the Wiki, but it just got a full-force, totally awesome update that you're definitely not going to want to miss. Watch the gameplay trailer here.
When you first open the app, you'll need to drag a coin into the capsule machine to unlock Whisper and the Yo-Kai Island. Currently only the Carnival area is available and the rest of the island is Under Construction, which makes us think this game is going to get a whole bunch of great updates in the future. You get 3 free Medals for downloading the app – Jibanyan, Komasan, and of course, Whisper, who like in Yo-Kai Watch, is your tour guide on Yo-Kai Island. You can also scan in any real world Medals you own to summon those characters into the game, but more on that in a bit.
The Carnival is made up of an Arcade, a Photo Booth, a Wiki, a Trophy Shelf, and a Befriend Zone. Here's a breakdown of everything you can do in the Carnival:
Arcade:
When you step into the Arcade for the first time, only one mini game is unlocked. In order to unlock the rest, you'll have to play the games to level up. There's also a Tribe of the Day challenge, which you can unlock by playing with a Yo-Kai from that Tribe. As you progress through the games and level up, you'll unlock more of the games.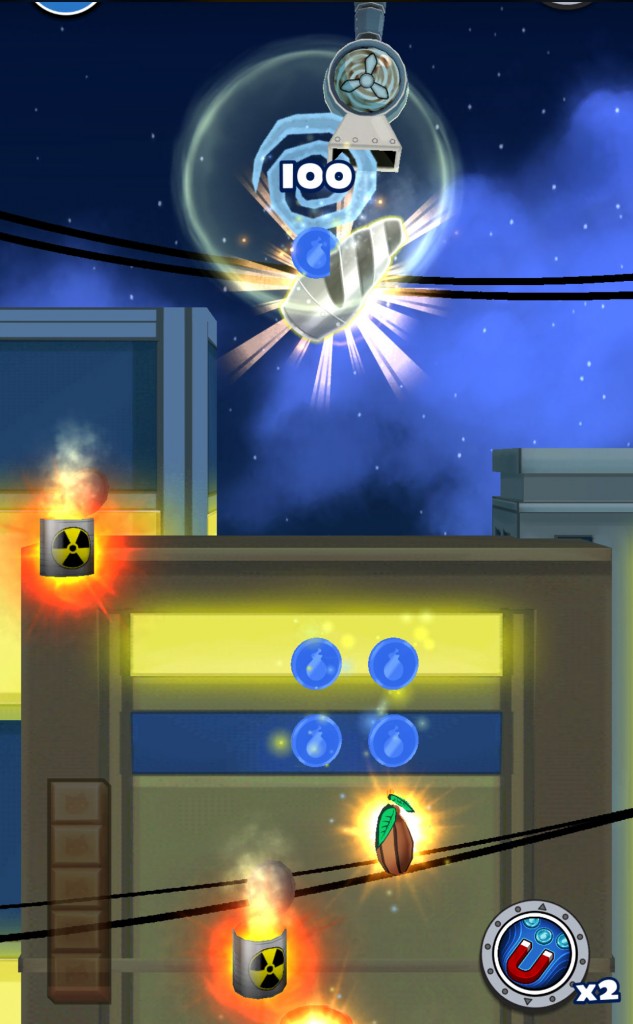 Robo Choco –
This is the game you can play off the bat. In this game, you control a vacuum cleaner to suck up as many cocoa beans and coins as you can before time is up. There's lots of obstacles that will slow you down if you knock into them, but there's also power-ups you can suck up along the way to help you along.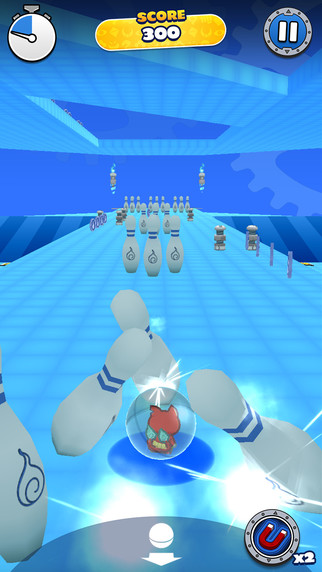 Capsule Escape – Unlocks at Level 4
This game may have bowling pins in it, but it's definitely not like the bowling you're used to. Help your character race through the board, staying on the track and knocking over pins to earn points.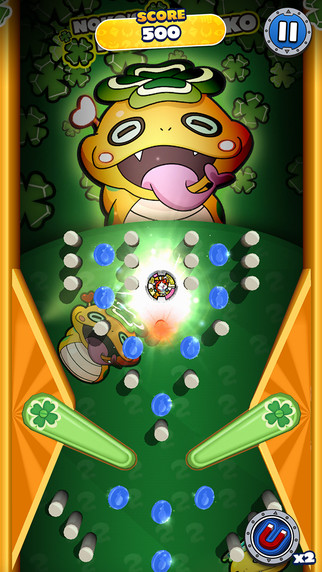 Manji Mess – Unlocks at Level 7
This game works sort of like Pinball. Drop in your Medal and keep it on the board for as long as possible. Use the flippers to stop it from falling, and collect coins to earn points.
Photo:
Snap selfies with your Yo-Kai! Any Yo-Kai you've unlocked via Medals and stickers you've unlocked via playing with the app are available in the Photo Booth for you to use to decorate your photos. It's even more fun if you get creative with it. Make it look like you're eating them, poking them, or even take shots at different locations to make it look like you went on an epic Yo-Kai adventure.
We took a picture of Jibanyan and Whisper hanging out with our favorite cat mug: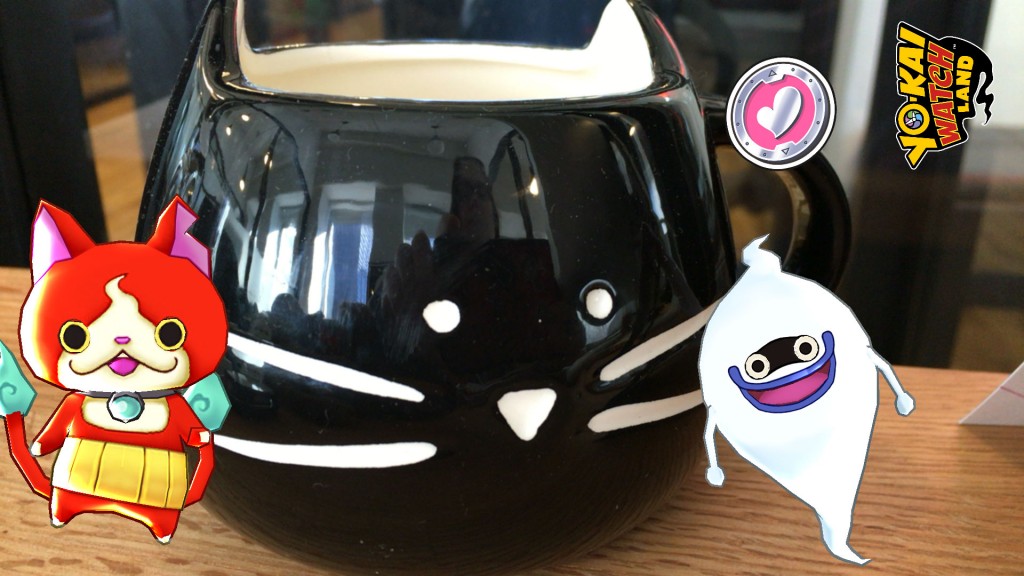 Wiki:
Like any Wiki, this is the place to learn all about Yo-Kai. Read facts about each of the characters, view their medals, and check off your collection. It's a great way to get to know the Yo-Kai universe and all the special abilities each character possesses.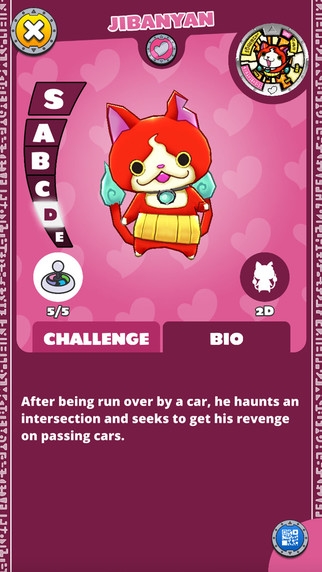 Yo-Kai you've unlocked offer even more to do inside the Wiki. There's challenges available to help you level up, such as taking photos with that particular character or scoring a certain amount of points in a mini game. You can also see their 2D character art and see which games are available to play with that particular character.
Befriend Zone:
Scan your real world Yo-Kai medals to add the characters into the app.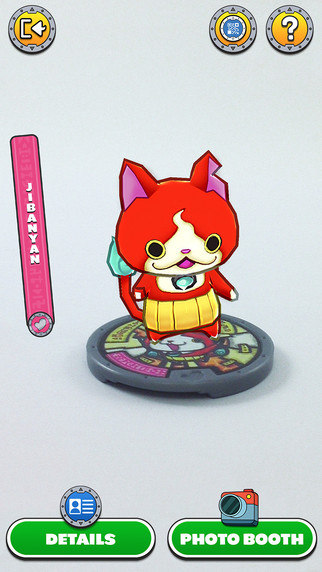 Tap on the Tribe of the Yo-Kai Medal you want to scan in, and then use the on-screen camera to snap a pic of your Medal. (Make sure it's on a flat, well-lit surface for best results)
Once your Medal is scanned, a 3D version of the character will appear on the screen and will be available for you to interact with in the game forever.
The island also has a Trophy Booth where you can view all the Trophies and Stickers you've earned in the game.
So far, the game is pretty jam-packed with stuff, and it definitely seems like we're in for a decent amount of updates and new content as time goes on. If you're a Yo-Kai fan, this is definitely a fun way to continue the obsession, so definitely give this one a download on your favorite iOS or Android device. Plus, it's FREE to download, so what do you have to lose?