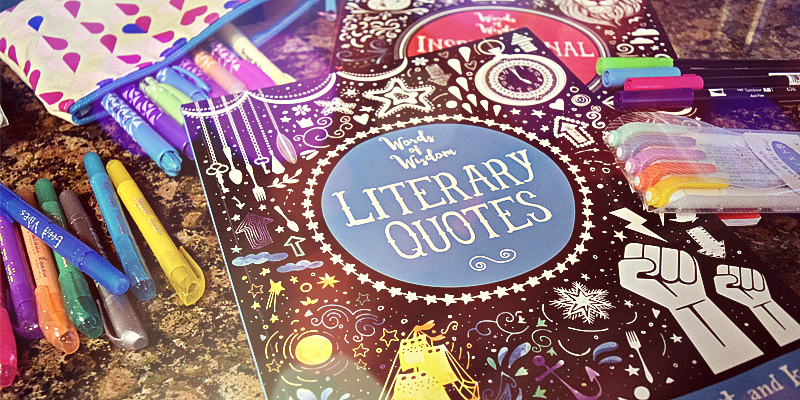 These Words of Wisdom Coloring Books Will Inspire You While You Color
Are you obsessed with gorgeous hand lettering, inspiring quotes, and/or getting your color on? The new Words of Wisdom poster coloring books from our friends at Kane Miller Publishing combine all three!
They were kind enough to give us a peek at these amazing new coloring books and they're truly a step above. Let's take a look!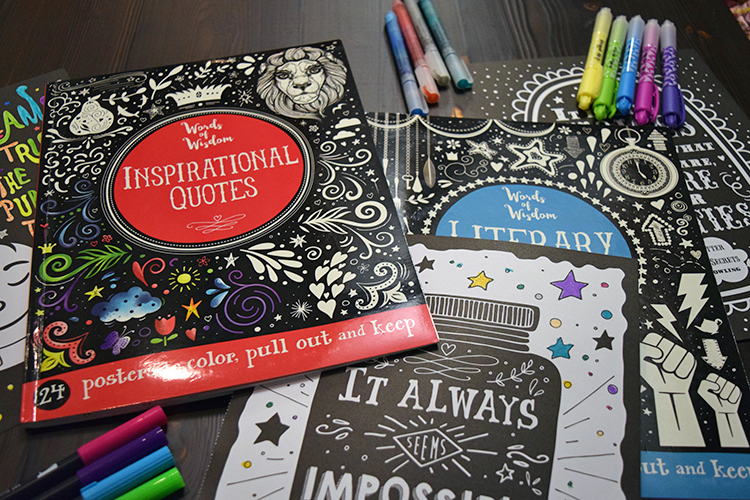 There's two books in the Words of Wisdom series. "Inspirational Quotes" includes empowering quotes from iconic people throughout history, including Walt Disney and J.K. Rowling. "Literary Quotes" features quotes from classic authors such as Dr. Seuss and stories such as Alice in Wonderland. You'll never struggle to find the perfect Quote of the Day ever again. (And you'll get to color it in and make it your own!)
Flip over each design and you'll find a short bio so you can get to know each notable person so they can inspire you even further.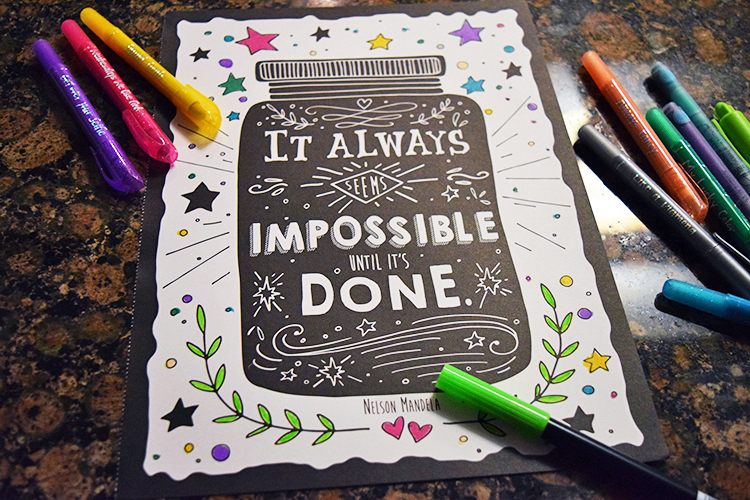 Each page features a lovely hand-drawn quote and pretty art that makes them totally frameable. Since these are posters and not just coloring pages, the designs really pop. The pages are thick which means you won't bleed through if you use markers or paints to express yourself. They're also perforated so you can easily pull out any pages you want to keep. You're definitely going to want to hang these on your bedroom walls and in your locker to keep you inspired wherever you go.
Each Words of Wisdom book contains 24 posters to color so feel free to frame a few and give them as gifts!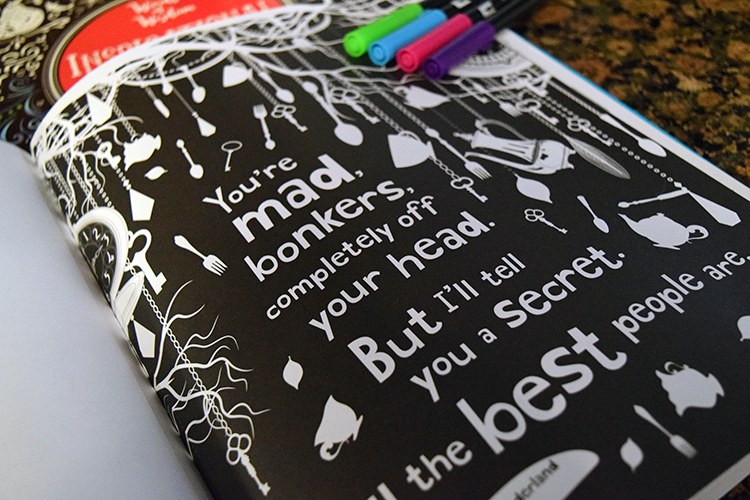 You can snag your copies now through Usborne's site and they'll be more widely available this March. Looking for more easy ways to embrace your inner DIY-er? Check out these Crafts for Non-Crafty Crafters!