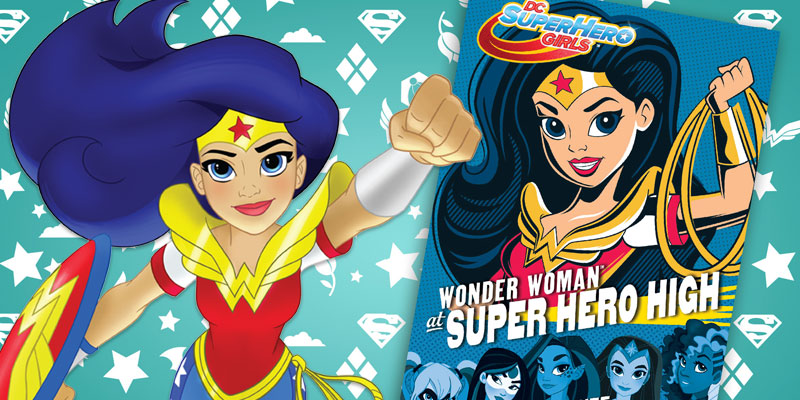 Wonder Woman at Super Hero High
Get your cape on – the very first DC Super Hero Girls book is here! "Wonder Woman at Super Hero High" by Lisa Yee finally hit bookstore shelves today, and we're SUPER hyped! (See what we did there?)
In Wondy's story, we meet a young Wonder Woman who's just aching to leave her home on Paradise Island for a chance to attend Super Hero High, a prestigious high school for up and coming super heroes. When the school suddenly has an opening, Wondy heads off to her new school with a positive attitude, determined to bring good to the world in ways she's only dreamed of – although her mother, Hippolyta is hesitant to let her go.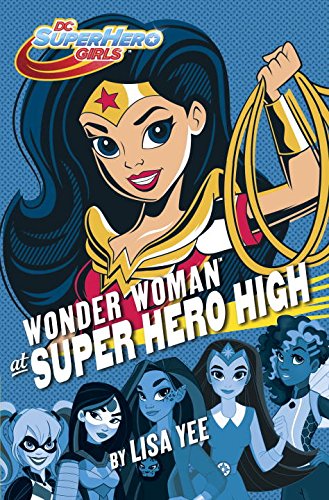 Super Hero High is basically the high school you wish you could attend. It's like a dream come true – you get to take classes in flying and weaponry, and even fashion design, so you can learn how to make a kick-butt costume. Amongst the other heroes, though, there are also future villains. Not only do we get to meet Wondy in this book, we get introduced to Harley, Bumblebee, Hawkeye, Katana, Star Sapphire, and more! When Wonder Woman starts getting mysterious notes threatening her to leave Super Hero High, she wonders if they're coming from Mandy Bowin, the girl who she replaced at the academy. When she gets chosen to be on the Superhero Triathalon team, Wondy finally gets a chance to prove herself as the super-cool super hero she truly is!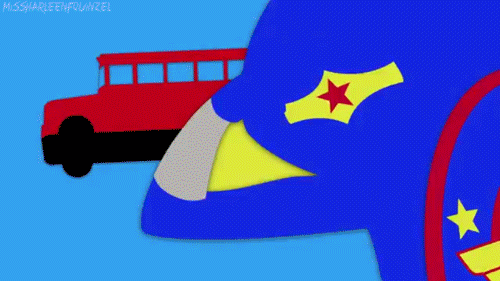 The second book in the DC Super Hero Girls series comes out on July 5th, and it's all about Super Girl. If you haven't seen the show yet, hop in your invisible plane and head on over to dcsuperherogirls.com and catch up!