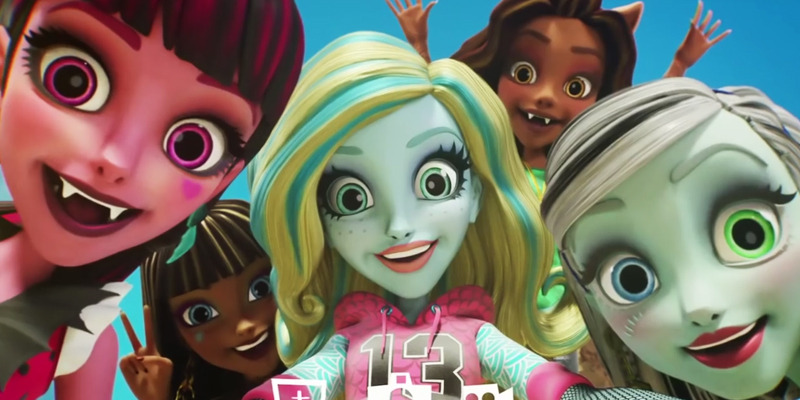 "Welcome to Monster High" is Hitting The Big Screen This August
Calling all Ghouls! The trailer for "Welcome to Monster High" dropped a few weeks ago, but MH released yet another trailer yesterday announcing that it will be hitting theaters for a special one day only event! Back in April we brought you guys 6 Fangtastic Facts About "Welcome to Monster High", but now all the speculation is over – the trailer gives us an ever deeper glimpse into what the movie will be all about.
This is the first "rebooted" Monster High movie, and we've got to say, the graphics and animation look more spooktastic than ever.
"Welcome to Monster High" is an origin story, showing us how the ghouls and mansters came together at Monster High. Monsters once lived in hiding because they were afraid they'd be in danger if they were discovered by humans, but Draculaura and Frankie Stein had other plans. They dreamed of a world where all monsters, creatures, and other ghouls could be accepted and welcomed for who they are. On a mission to make their dream come true, these two best ghoulfriends headed out on an epic adventure to recruit students and build Monster High, a place where everyone is accepted and celebrated for their freaky flaws.
Unfortunately, not everything good can always be easy, so there's of course going to be some drama. There's a villainess zombie named Moanica who's spreading trouble and putting the identity of the monsters and the school at risk! In addition to the newly designed characters and backstory, we'll be introduced to Ari Hauntington and Moanica D'Kay for the very first time.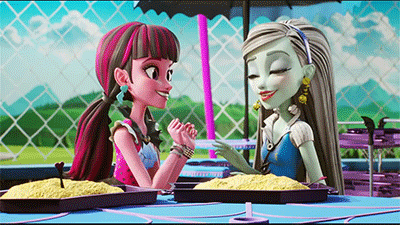 In what is some of the coolest Monster High news in forever, this movie isn't just going to be released digitally and on DVD. You'll get your chance to see it on the big screen on August 27th! "Welcome to Monster High" will be released in select theaters thanks to Fathom Events for a one day only special event. In addition to the flick, you'll get to see a behind the scenes look at MH's partnership with Lady Gaga and a "Dance the Fright Away" pre-show dance tutorial featuring the amazing YouTube choreographer, Matt Steffanina! Tickets for the movie go on sale July 29th.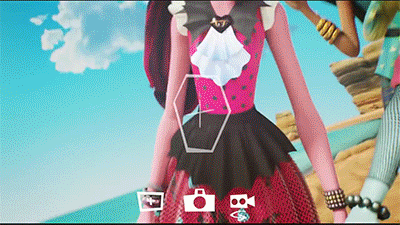 If you can't catch it in theaters, don't worry – the DVD/Blu-Ray will be released a month later on September 27th and the soundtrack will be released on August 12th. The soundtrack will feature 3 fangtastic tracks – "We're the Monstars (Dance the Fright Away)", "Better Together", and "Feeling So Amazing".
We absolutely can't wait to grab some popcorn and watch our favorite MH characters come to life on the big screen this August! For even more frightfully good Monster High quizzes, news, and info, click here!