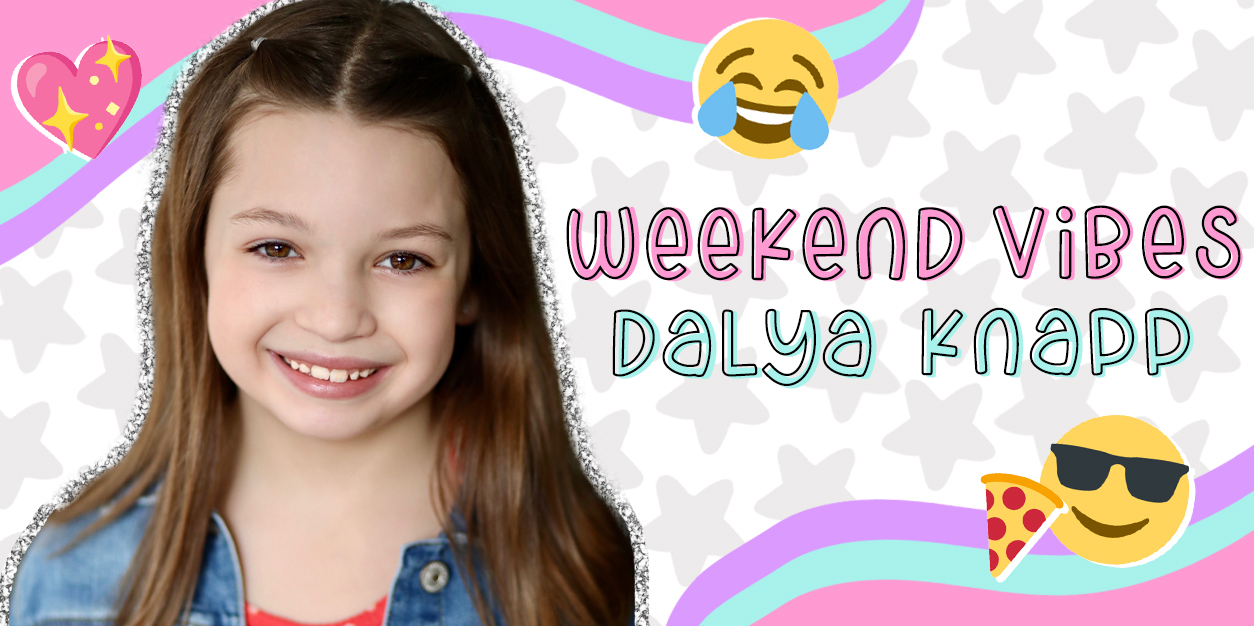 WEEKEND VIBES: Dalya Knapp on her Dream Paris Weekend and her Current Movie Obsession
Celebrate the weekend with your favorite stars in our new YAYOMG! series, WEEKEND VIBES! From late-night snack cravings to their dream party crashers, we're giving you a glimpse into their weekend plans.
WEEKEND VIBES is back, and today we're catching up with actress, dancer, and singer, Dalya Knapp!
This talented 11-year-old is living out her dream! She currently stars in the hit Paramount Plus series, Evil, and has performed in a touring production of the iconic musical Les Misérables. In addition to her passion for acting, Dalya loves to channel her athletic side as a competitive gymnast!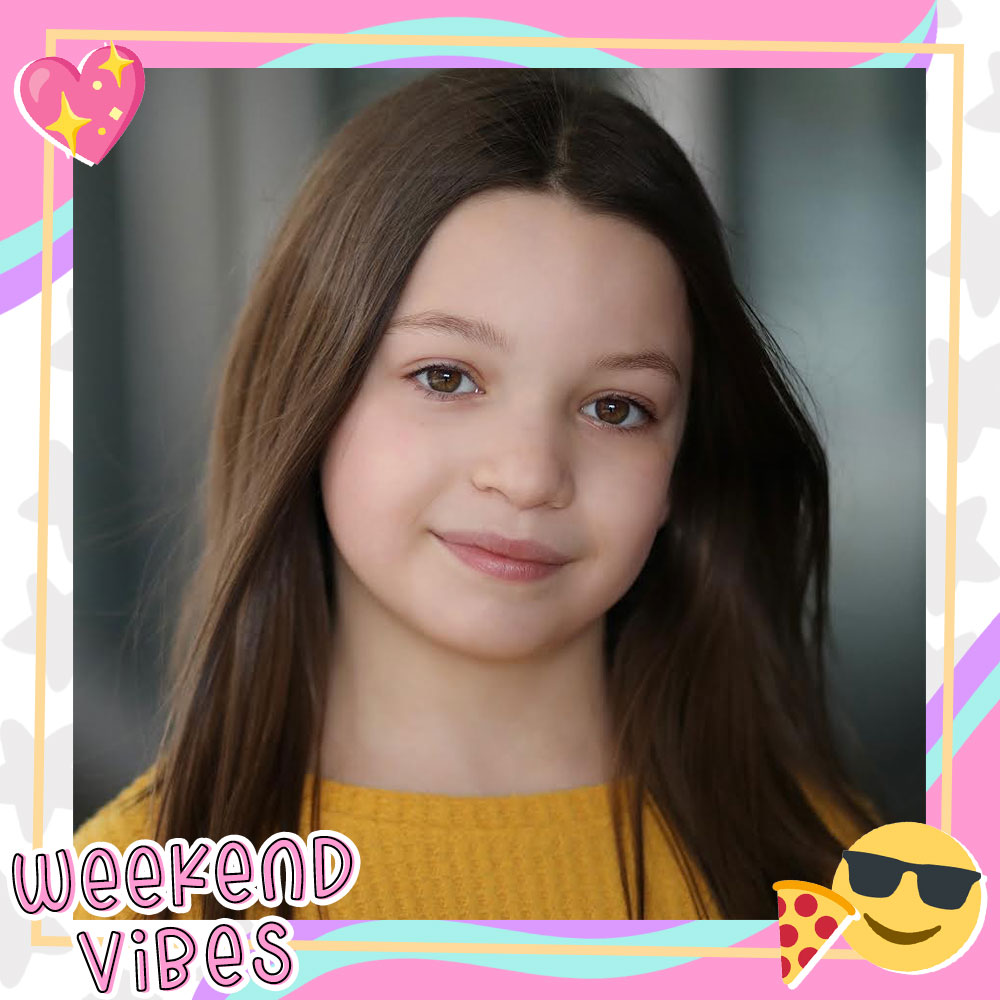 When she's not performing or competing, she loves kicking back just like the rest of us by spending time with her family, getting comfy with a good book, or watching YouTube videos.
Want to know how Dalya Knapp spends her weekends? Get to know her as she gives a peek into her weekend favs, her dream weekend in Paris, and the movie she's totally obsessed with watching!
WEEKEND VIBES: Dalya Knapp: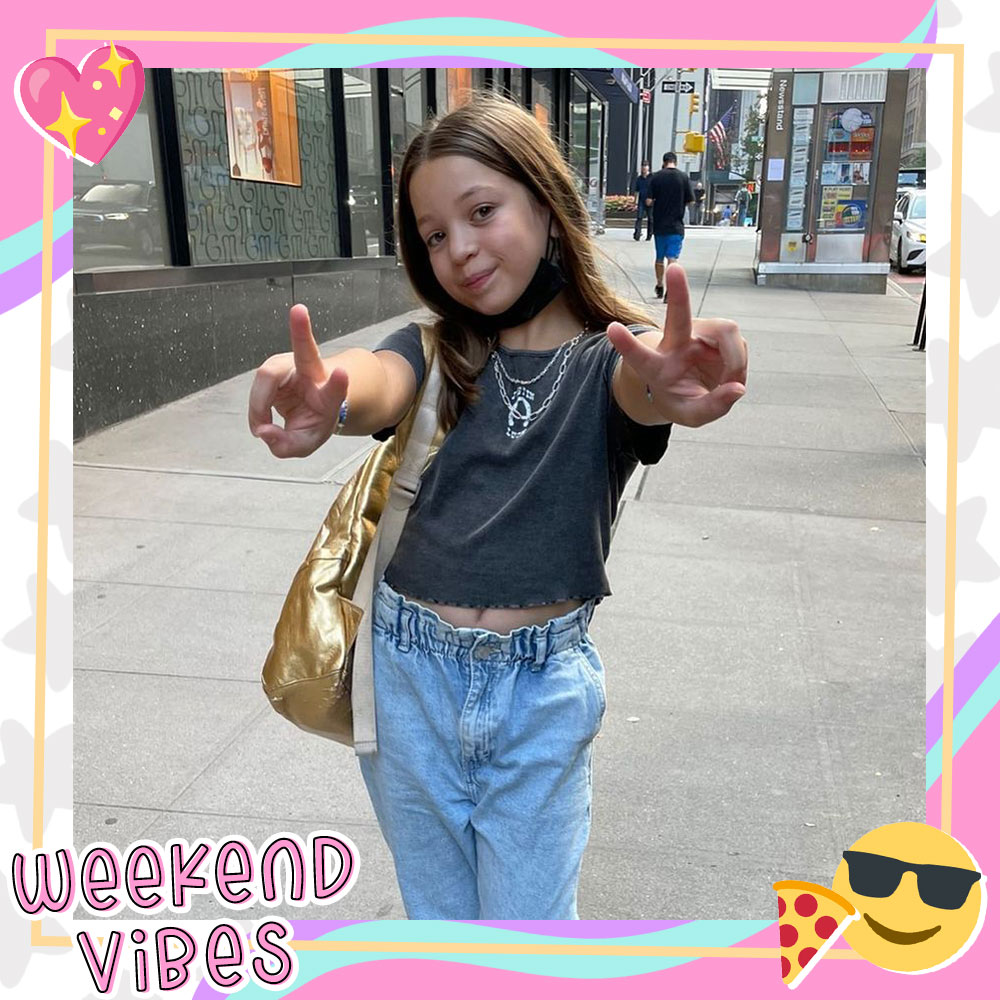 PLAN YOUR WEEKEND:
GOING OUT OR STAYING IN?: Go out!
KICK IT SOLO OR INVITE THE SQUAD?: Invite the squad.
WHAT'S THE PLAN?: For my dream weekend, I would want to go to Paris with my best friends, their moms, and my mom. We would walk around Paris, which would be SO cool – I have always wanted to go there.
On the weekends I usually go to a friend's house or drive. I love to hang out with my friends or play games with my family. I also dance on Sundays and watch Evil with my family, and my cousins come over. It's really fun!
PICK YOUR FIT: I would put on my favorite outfit: my jeans, my tank top, and all my jewelry.
DREAM PARTY CRASHER: Probably Ariana Grande or Billie Eilish – they're such fun people, and they will brighten up any party I'm having!
WEEKEND ANTHEM: Call Me By Your Name by Lil Nas X, Astronaut in the Ocean by Masked Wolf, Run Away by Ben Platt, Arcade by Duncan Laurence, and Senorita by Shawn Mendes.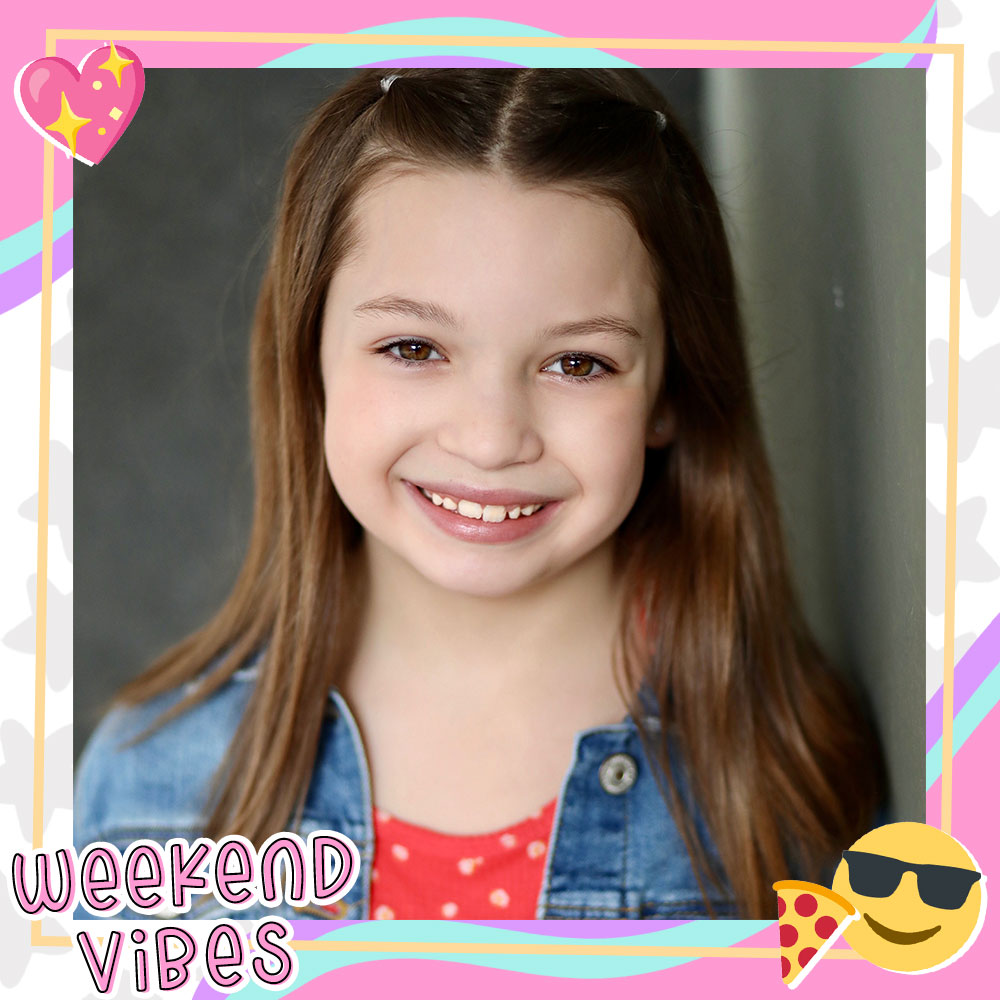 SNACK TIME:
BREAKFAST FAV: French toast and waffles
LATE NIGHT SNACK: Definitely Fruit Roll-Ups
FAV PIZZA TOPPING: I don't really like toppings on my pizza. I just like plain cheese and sauce.
SWEET SIPS: I usually have hot chocolate in the morning. I like it not too hot, not too cold!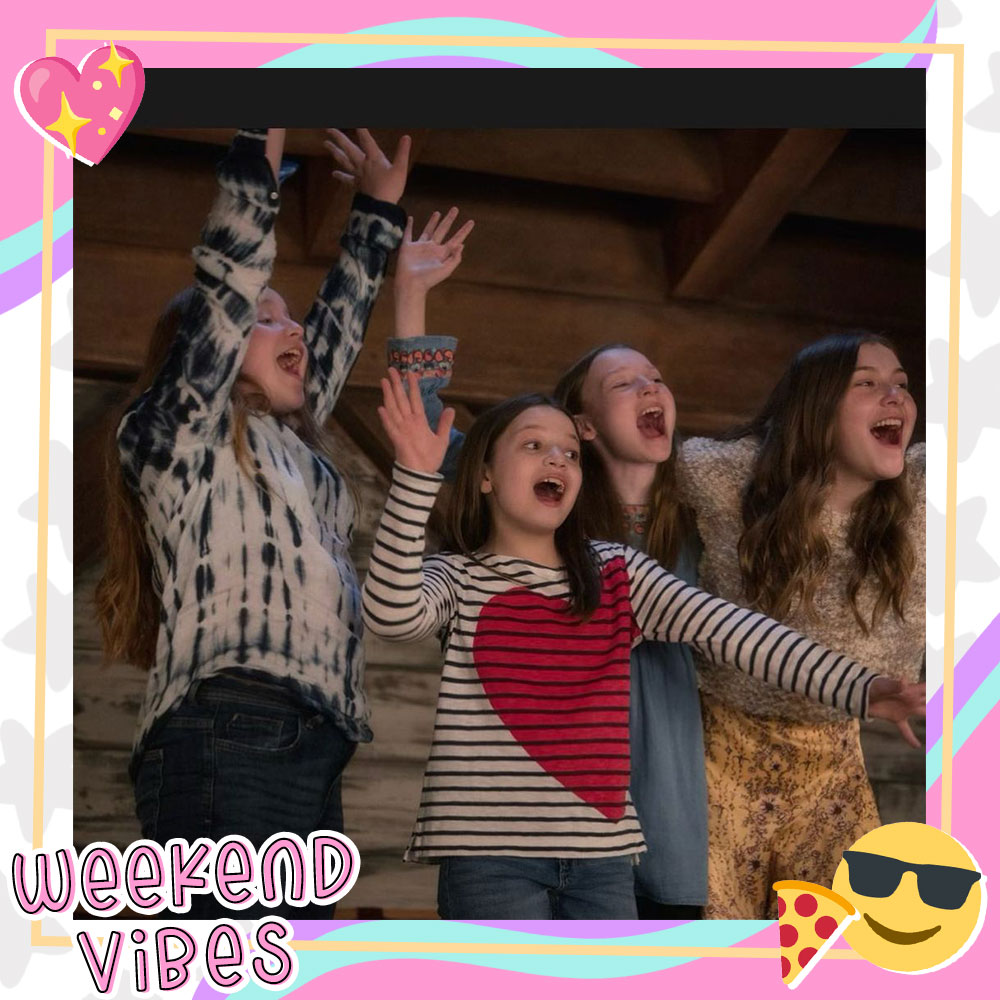 UNWIND:
SELF-CARE STYLE: I really like skincare, so face masks, face creams, and serums.
WHAT ARE YOU READING?: I like comic books, graphic novels, all that type of stuff.
FEEL GOOD SHOWS/MOVIES: I watch the Cruella movie all the time! I watched it for the first time a few weeks ago and now I'm obsessed with it!
GO-TO SHOWER BELT-OUT JAM: Any Olivia Rodrigo or Taylor Swift song.
MONDAYS ARE: I don't really like Mondays because it means I have to start a whole new week of school!
How do your other favorite stars spend their weekends? See what Indi Star, Bryson Robinson, and Reese Herron had to say!