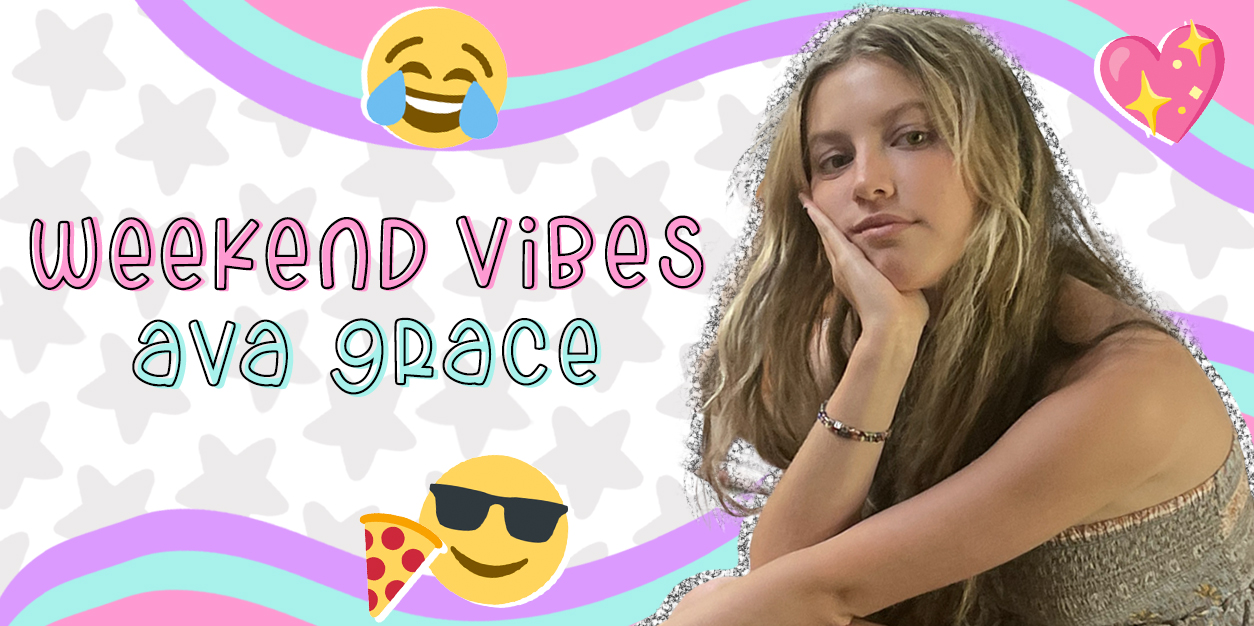 WEEKEND VIBES: Ava Grace Shares her Love of Coffee Shops & Weekend Adventures
Celebrate the weekend with your favorite stars in our new YAYOMG! series, WEEKEND VIBES! From late-night snack cravings to their dream party crashers, we're giving you a glimpse into their weekend plans.
WEEKEND VIBES is back, and today we're catching up with actress and singer-songwriter, Ava Grace!
Ava Grace started writing music at just ten years old, and she's on the verge of releasing her brand new single, Kite. She's performed in choirs as well as musical theater performances and plays both guitar and piano. It's her musical ambitions that landed her first acting role in Honey Girls, which is now available on DVD & digital download and is inspired by the popular (and totally adorable) Build-a-Bear line.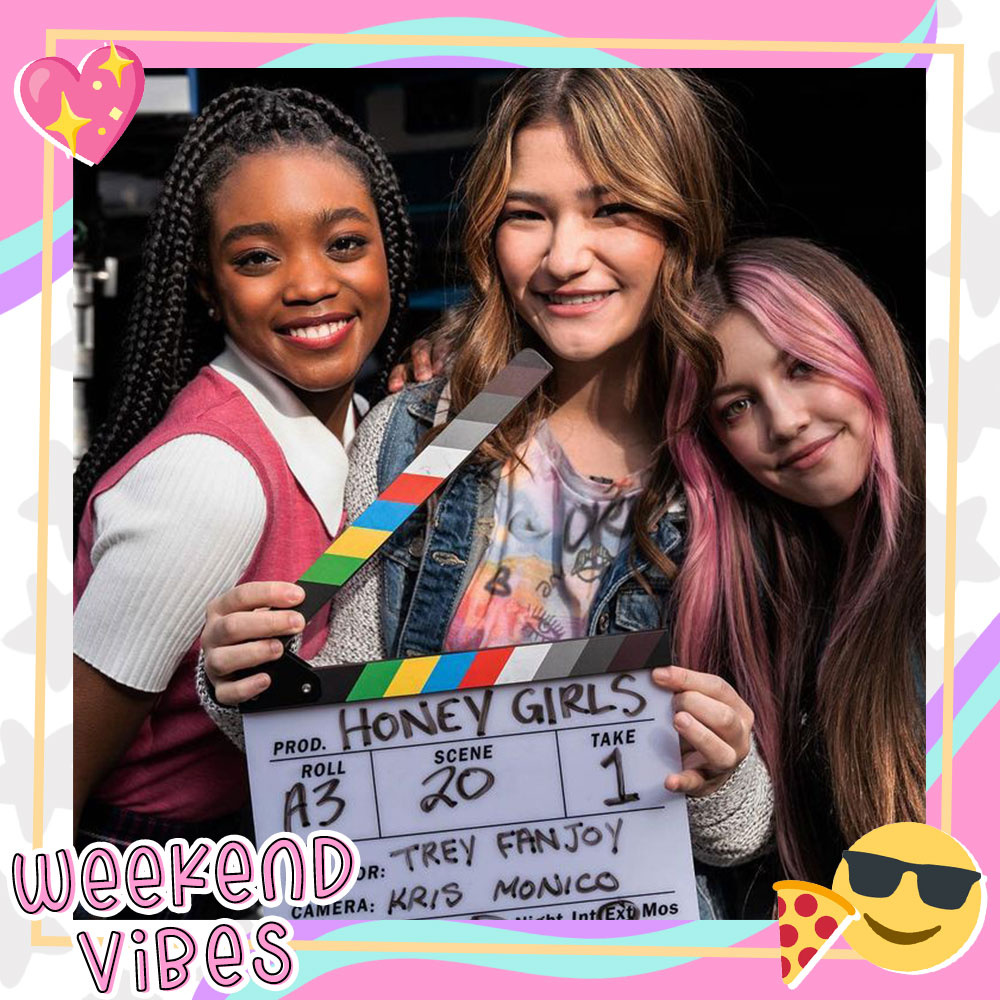 This new girl-power-fueled flick is about three girls competing in a talent competition hosted by a global pop star to win a chance to become a solo artist. When Charlie, Maya, and Alex realize they shine brightest as a group than solo, they form a secret band that becomes a huge hit. Ava stars as Charlie, who may be the shyest member of the group, but is a fountain of knowledge when it comes to music, artists, and bands.
IRL, Ava Grace is pretty similar, with a love of older artists, thrifting, and spending time with her friends. Get to know her as she chats about her perfect weekend adventure, her go-to karaoke jams, and her love of poetry.
WEEKEND VIBES: Ava Grace: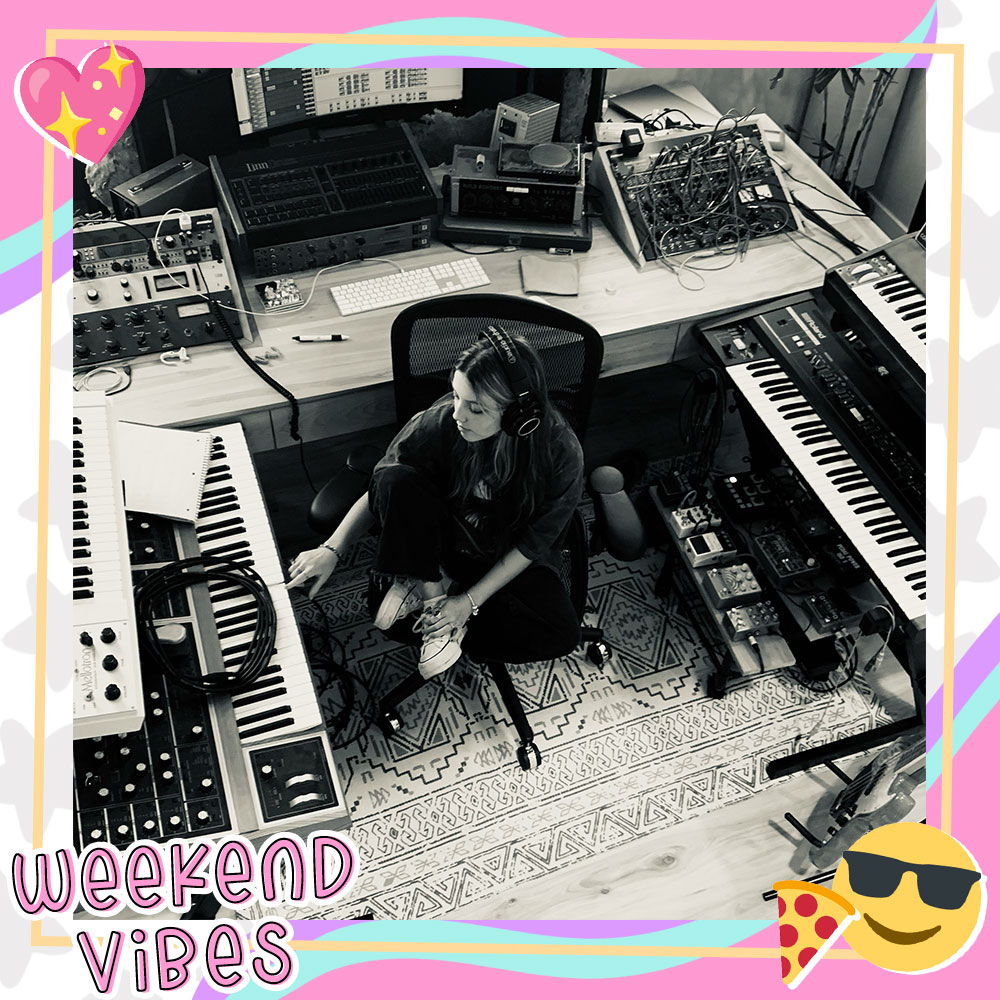 PLAN YOUR WEEKEND:
GOING OUT OR STAYING IN?: Going out! I love going on little adventures and making memories.
KICK IT SOLO OR INVITE THE SQUAD?: Invite the squad! I always enjoy spending meaningful time and having close friends around me to amplify the mood!
WHAT'S THE PLAN?: My plan would be to try a local coffee shop, listen to live music, do some karaoke, and spend time in nature.
PICK YOUR FIT: Depending on the weather, my fit would probably be a simple t-shirt or sweater, my favorite jeans, and my burgundy off-brand Converse I found at a thrift store.
DREAM PARTY CRASHER: My dream party crasher would have to be any Harry Potter character (besides Voldy, of course) since I'm a big fan of the Wizarding World.
WEEKEND ANTHEM: My favorite weekend anthem would be any Stevie Wonder or James Brown song, something to dance along to or groove to.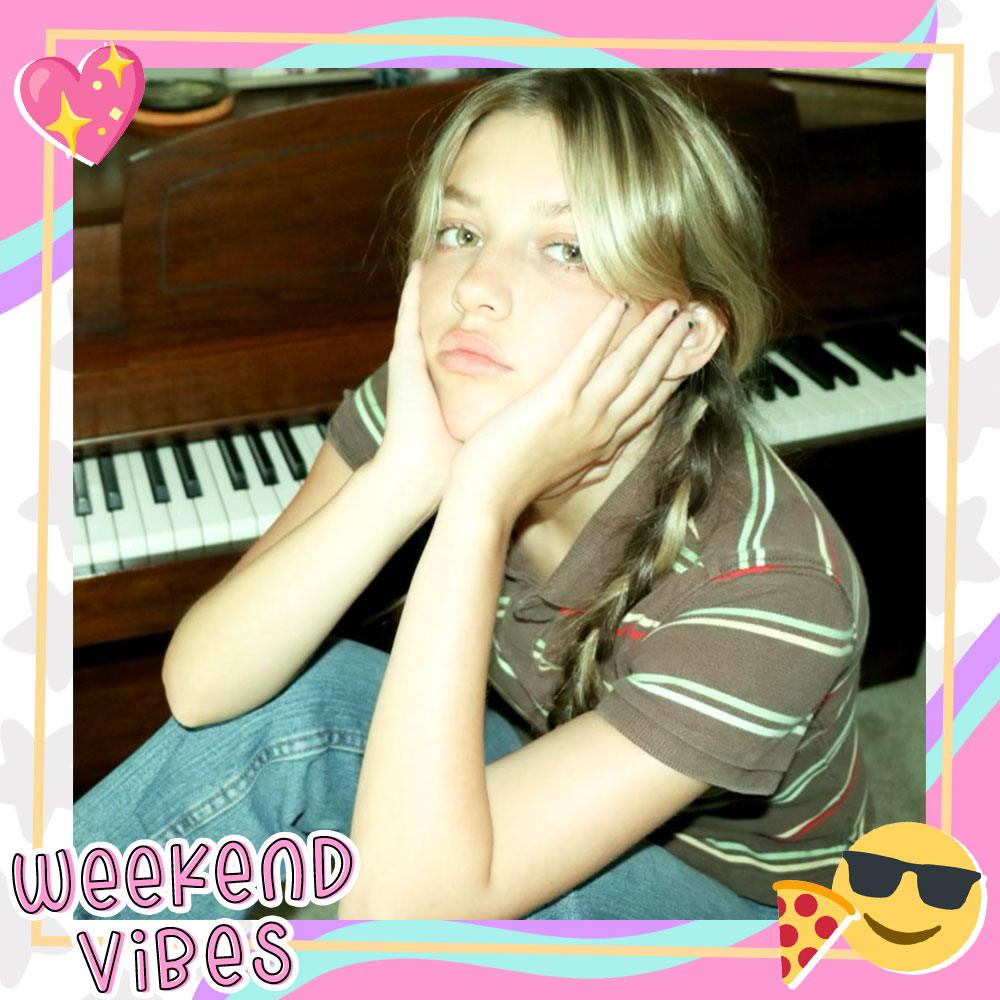 SNACK TIME:
BREAKFAST FAV: My go-to breakfast is oatmeal or avocado toast.
LATE NIGHT SNACK: Guacamole and tortilla chips or club crackers.
FAV PIZZA TOPPING: Pizza toppings I'm very fond of are pineapple or tomato basil with vegan cheese.
SWEET SIPS: I'm a huge fan of teas and coffees. My usual order is a dirty Chai made with oat milk. Hot or iced, depending on the weather.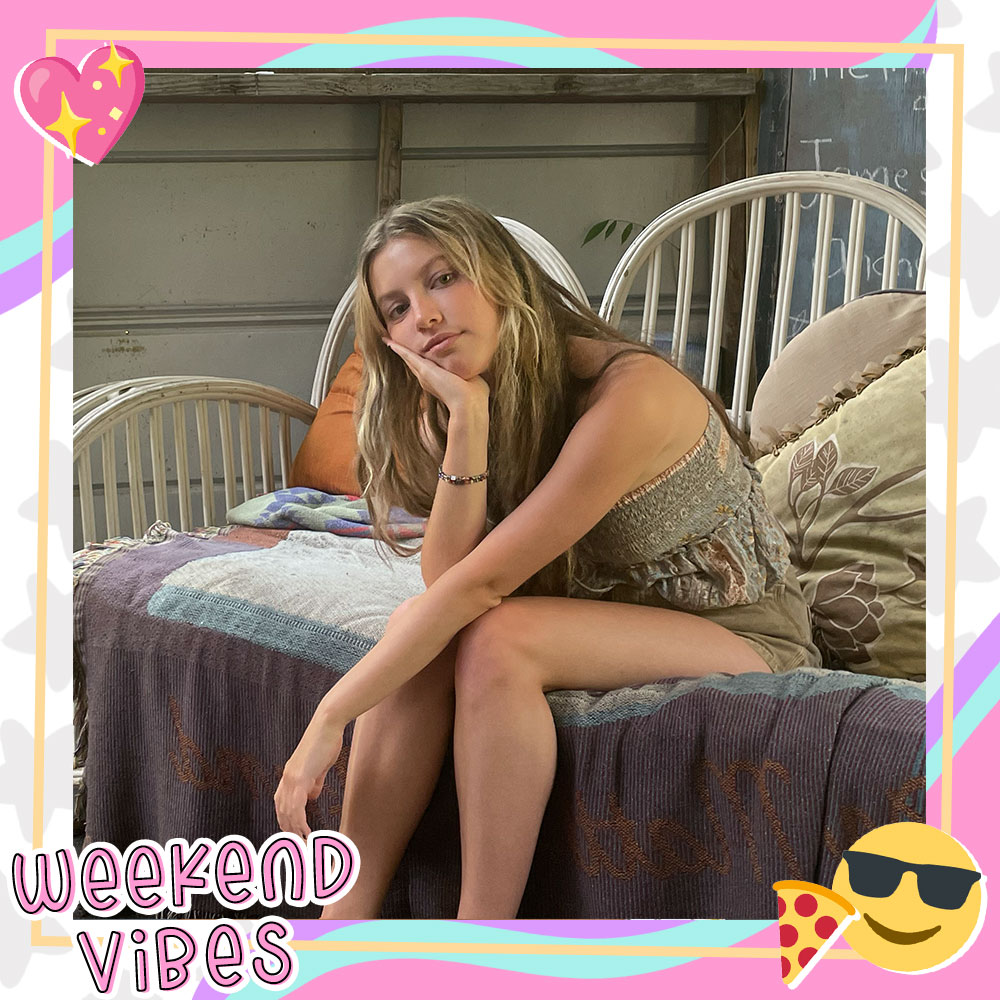 UNWIND:
SELF-CARE STYLE: Writing poetry, doodling, or dancing is how I unwind. To me, it's incredibly relieving and allows me to feel relaxed and at peace.
WHAT ARE YOU READING?: I love to read the poetry books I've found in antique shops. My favorite book to read is We Were Liars.
FEEL GOOD SHOWS/MOVIES: A good show I like watching is Avatar the Last Airbender. My favorite movies are Ponyo, Edward Scissorhands, and Napoleon Dynamite.
GO-TO SHOWER BELT-OUT JAM: When I Was Your Man by Bruno Mars has always been my favorite karaoke/shower song to belt out!
MONDAYS ARE: Mondays are refreshing, in my opinion. I like getting to start off a new week!
Living for the weekend? Crush those mid-week blues by catching up on our WEEKEND VIBES series!