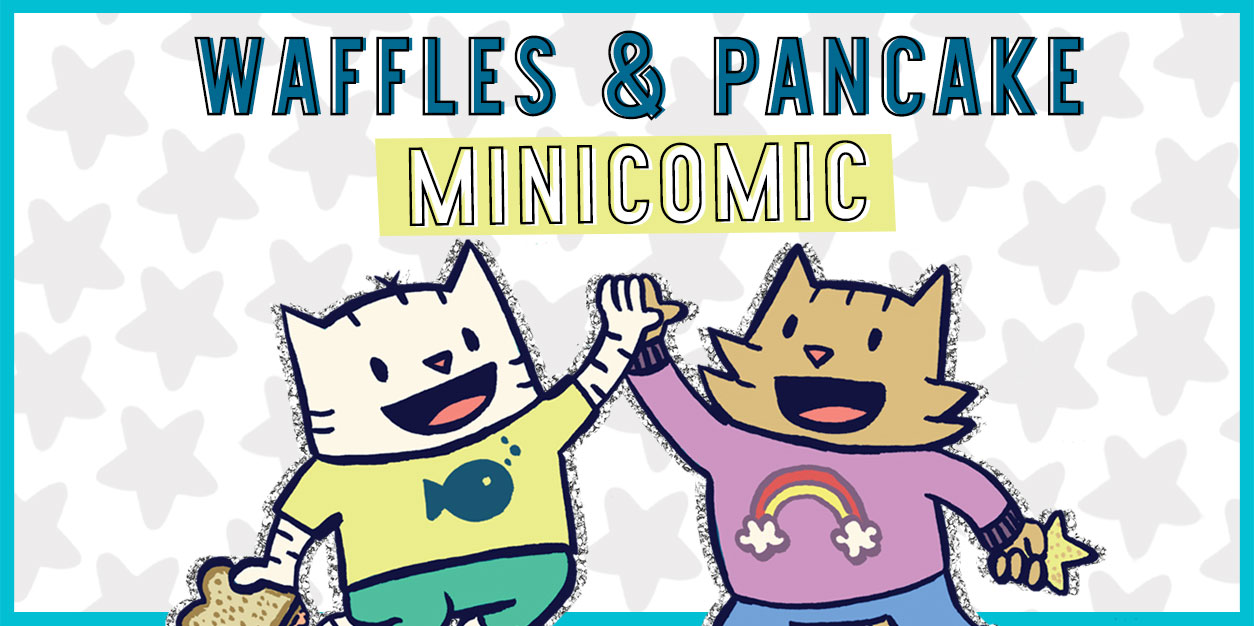 Waffles and Pancake Share Their Favorite Things in this EXCLUSIVE CatStronauts Inspired Minicomic
Spending a day at the science museum with your BFF learning about everything from constellations to dino-cats and munching on star tots and tuna melts sounds like the perfect Saturday hang, right? But what if you got separated from your group and were possibly stuck inside the museum?! That's the challenge Waffles and Pancake are facing in their newest CatStronauts inspired adventure!
Waffles and Pancakes: Planetary-Yum is a spin-off of the wildly popular CatStronauts graphic novels where author Drew Brockington is taking readers back in time to when heroic pilot Waffles was a just kitten. In this new series, you'll get to see what Waffles and his sister Pancake were like as kids and LOL your way through all their silliest mishaps and adventures.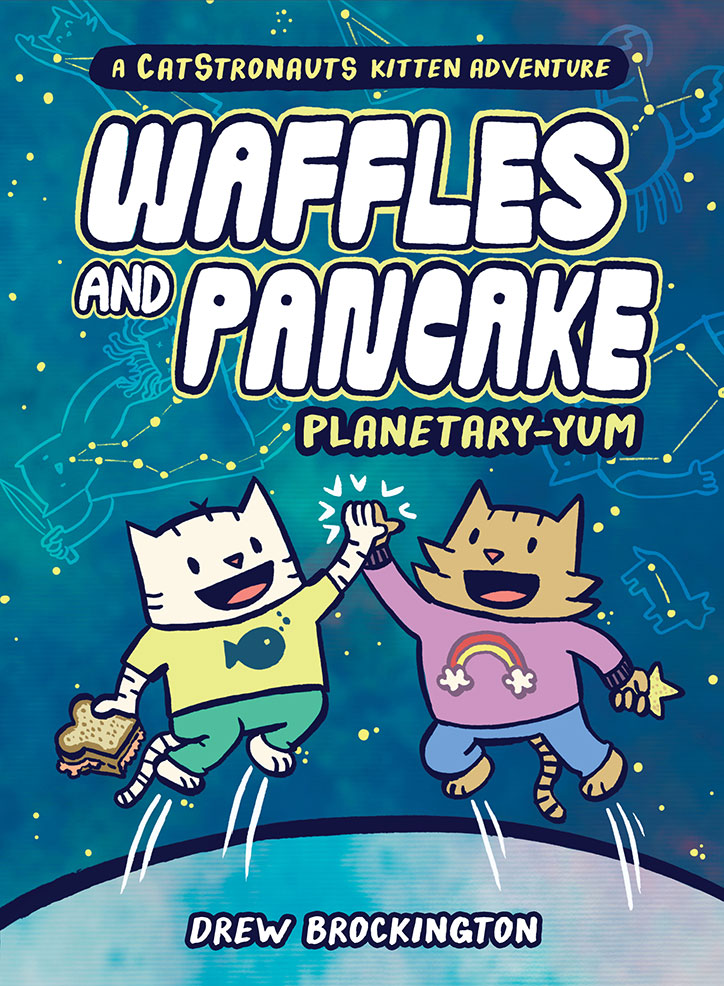 Inspired by his beloved CatStronauts series, Drew Brockington is going back in time to when everyone's favorite Catstronaut, Waffles, was a kitten! Fans of Narwhal and Jelly and Elephant & Piggie will love this fun, cat-tastic early graphic novel series.
One very special Saturday, Dad-Cat decides to take Waffles and his sister Pancake to the big city to go to the science museum! While they're there, the kittens see extraordinary things, like dino-cats, hairballs in 4D, and even the planetarium. But as the kittens learn about constellations and Neil Pawstrong, they get separated from Dad-Cat. Oh no!
Will the kittens be able to find their (possibly invisible) Dad-Cat? Or will they get stuck living in the museum and eating star tots and tuna melts fur-ever?! This early graphic novel series is chock-full of educational facts about space—perfect for young readers.
Waffles and Pancake: Planetary-Yum
AUTHORS: Drew Brockington
PUBLISHER: Little Brown Young Readers
DATE: October 26, 2021
You'll have to read the book to find out if this pawsome kitten duo ever makes it out of the science museum, but we're so excited to share that Waffles and Pancake are here on YAYOMG! excitedly sharing a few of their favorite things in an EXCLUSIVE minicomic penned by Drew Brockington.
Want a peek into what Waffles was like as a kitten? Hop into your spaceship and cozy up with this adorable minicomic to see what you're in for when you crack open your copy of Waffles and Pancake: Planetary-Yum!
Waffles and Pancake: Planetary-Yum Minicomic: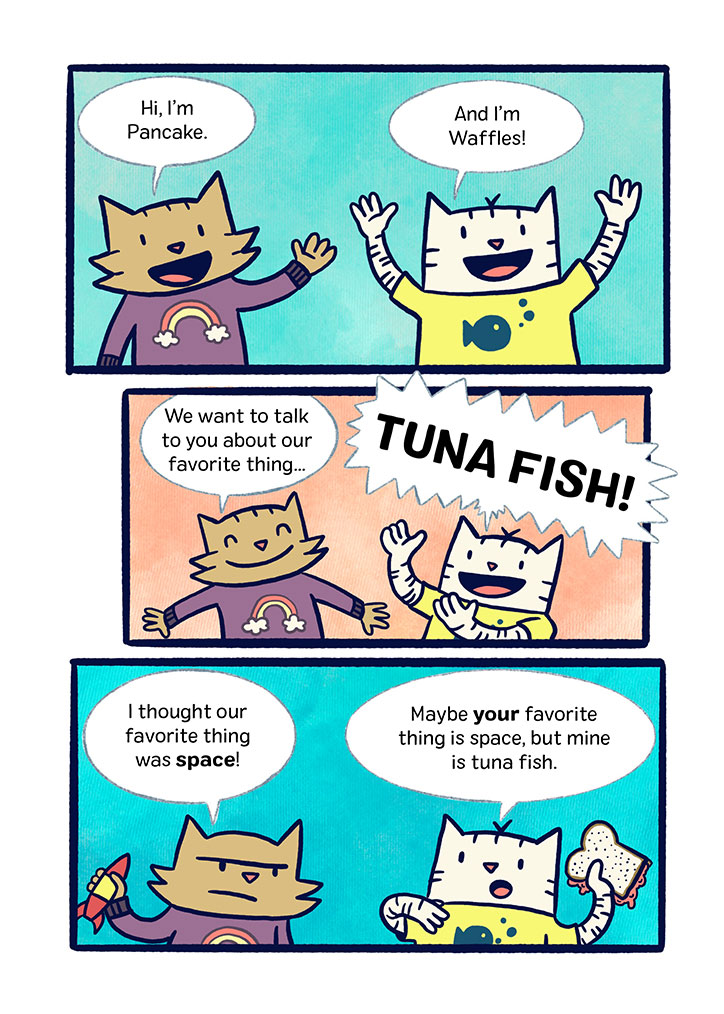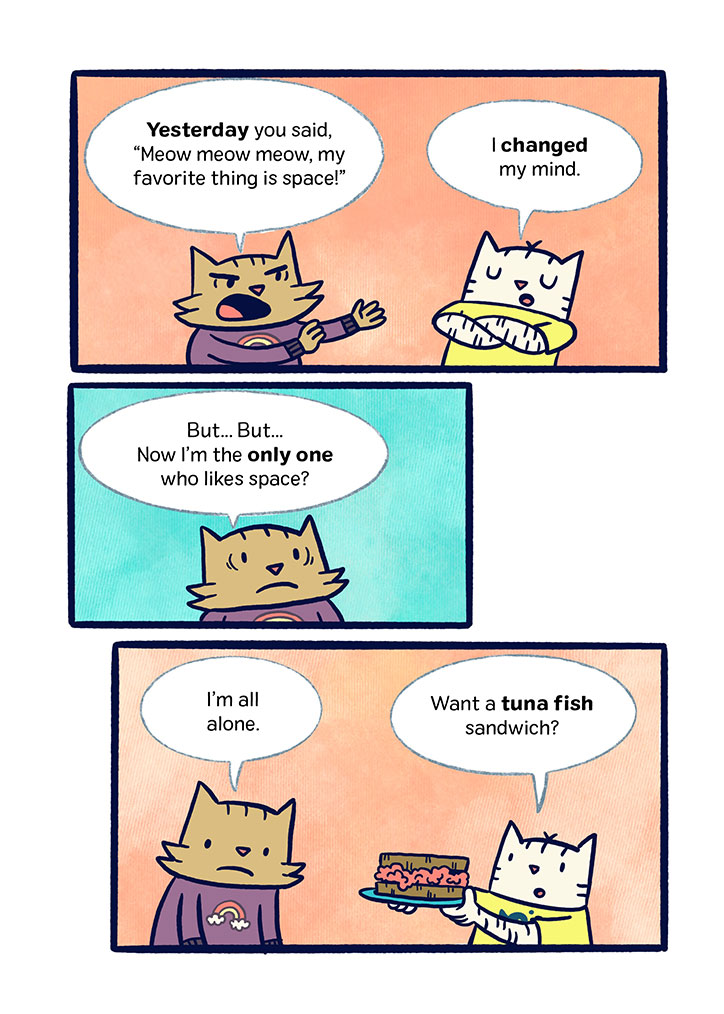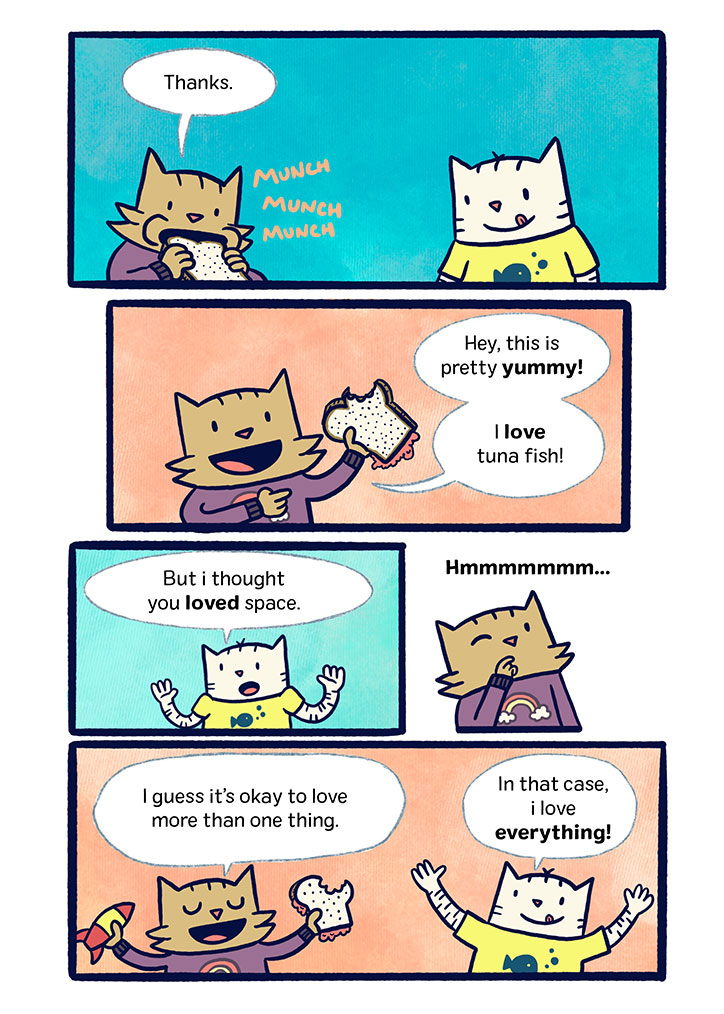 Want to check out even more minicomics inspired by your favorite graphic novel characters like The Okay Witch and Emmie & Friends that you can't find anywhere else? Click here!