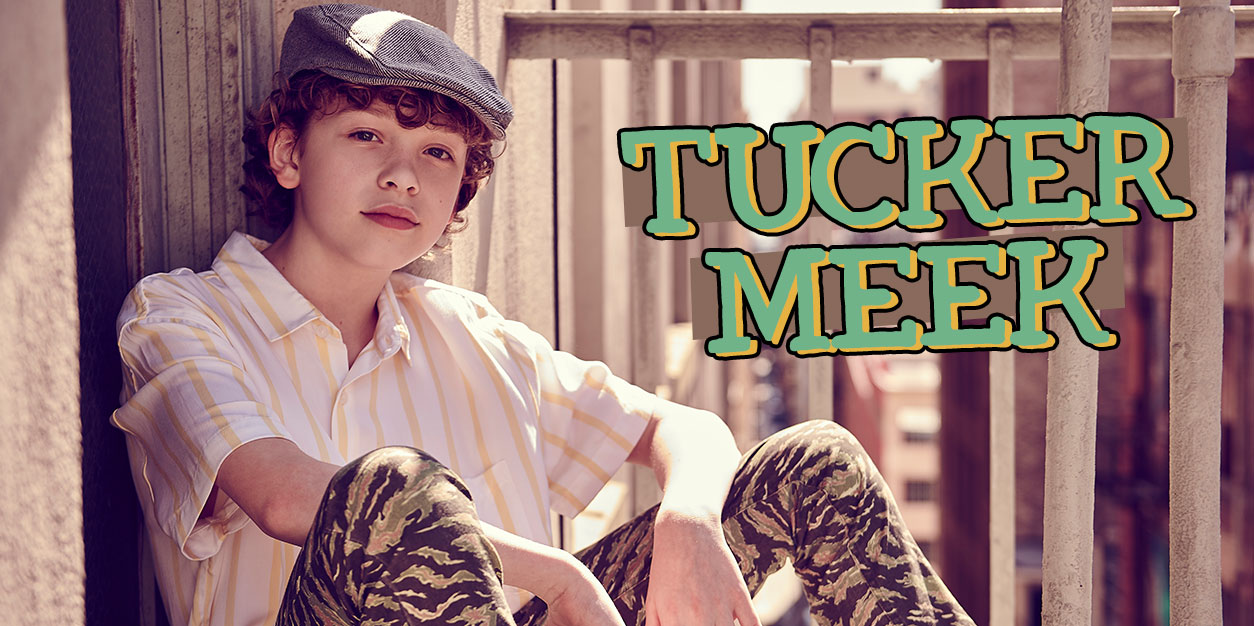 Tucker Meek Talks Little, Giving Back, and Classic Video Games
From his breakout role in the hilarious new film, Little, and a guest spot on ABC's Schooled, you can definitely say that Tucker Meek is one to watch!
We caught up with Tucker about what it was like on the set of Little and he filled us in on playing Devon and how much fun he had with his costars Marsai Martin, JD McCrary, and Thalia Tran.
Check out our interview to read all about Tucker's Little experience, his love of retro video games, and the rewarding moment he had while giving back!
Get to Know Tucker Meek:
You star as Devon in the new movie, Little. What can you share about the film and your character?

TUCKER MEEK: Little is a story about second chances, believing in yourself, and learning that being kind is ultimately a lot easier than being a bully. My character is quirky and a rule-follower. He's definitely not part of the cool crowd. Devon is confident and the kind of kid who isn't caught up with trying to fit in. Friendship means more to him than popularity.
What was it like working alongside Marsai Martin, JD McCrary, and Thalia Tran? Do you have any favorite moments from filming you'd like to share?

TUCKER: It was great to work with other kids my age. Making friends on set is one of my favorite things about acting. When we're filming, we're super professional. But when the cameras aren't rolling and off the set, we're just kids.

We had a ton of fun playing video games and having Uno tournaments. I have to say, we were all pretty competitive. The script was pretty funny so we definitely had to contain our laughter until they called cut.
How did you first discover your interest in acting?

TUCKER MEEK: I started acting when I was about 5 and was asked to film a commercial in my hometown. I didn't really know what that meant but thought it would be fun to see myself on TV. Once we got to the studio, it was even better than I imagined. I probably asked a million questions that day. When we were finished filming, the crew let me practice commercials with the teleprompter and I loved it! I used to make up commercials about my toys. I guess acting has just always been a part of me!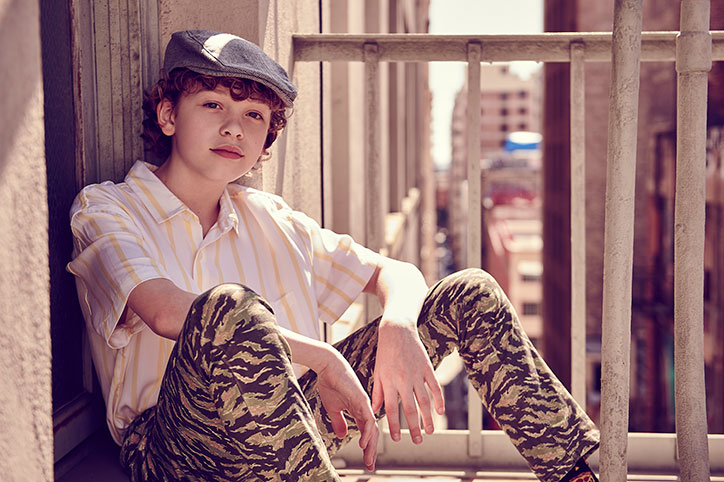 We hear you're a fan of classic video games – can you share a few of your favs?

TUCKER: I love the original Super Mario Brothers game, PAC-MAN, Zelda, Metroid, Galaga, pretty much any classic video game you can think of! I love going to arcades that have retro game cabinets. I think I probably should have been born in the 80's.
Who is your hero and why?

TUCKER MEEK: I really look up to my dad. He is humble, patient, and has a great work ethic. He is also very funny and nice to everyone he meets. I guess I can say my dad is my hero!
What is your favorite subject in school?

TUCKER: My favorite subject is probably Math. Numbers just make sense to me.
You work with an organization called Learning Ally. Tell us a little about why you love to give back and support this great cause.

TUCKER MEEK: Learning Ally is a nonprofit organization that creates audiobooks for visually impaired children. I have always loved to read. If narrating audiobooks is helpful and allows other kids to enjoy the same books that I love, I am grateful I get the chance to volunteer for such a great organization.

I will never forget the time I got an email from someone that found a new favorite book because they listened to me read Wonder by RJ Palacio. That book is one of my all-time favorites because it's about accepting others for who they are. Dyslexia means you read differently, but it doesn't make you different. If an audiobook can help a kid read the same story as the other kids in his class, then he can participate when they are discussing the book. That's pretty awesome!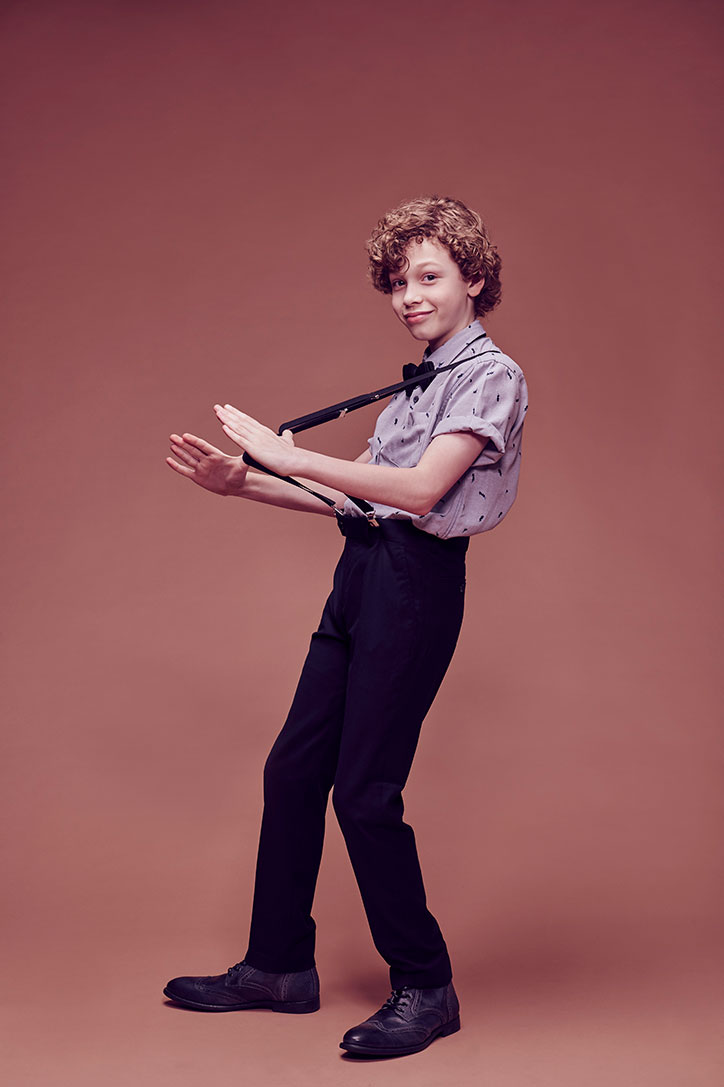 Are there any goals you have for the future?

TUCKER: As an actor, playing goofy characters is a lot of fun. But, I love special effects and think it would be awesome to be in a Sci-Fi Fantasy – maybe a nerdy tech by day and a superhero by night. I also love voicing characters for animation. So I hope to have many more opportunities as a voice actor. Personally, I think my biggest goals are to be a positive role model and never take myself too seriously.
What advice would you give for other kids who are interested in acting?

TUCKER MEEK: Don't give up! My dad always says you gotta throw a lot of lines in the water to catch a fish. Acting is kind of the same way. I try to learn something new every time I audition and work on a set. I also think it's important to bring a little of yourself in to your characters and just have fun!
Now that you've got the scoop on Tucker Meek, we think you'll love getting to know actor Devin Trey Campbell!