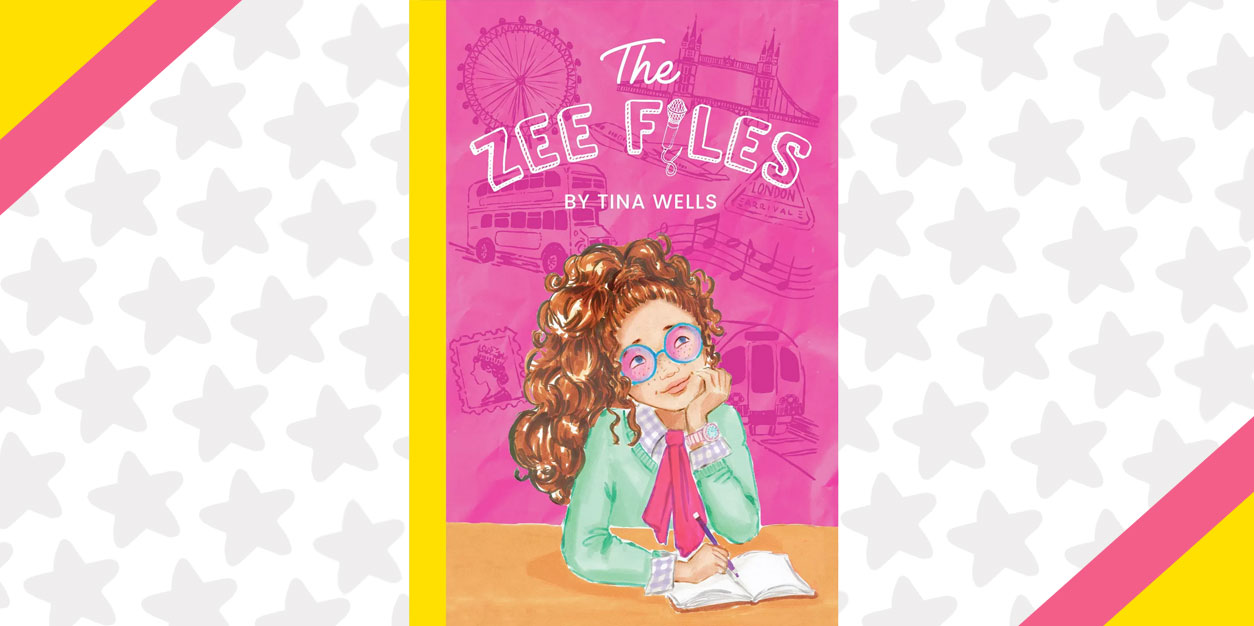 Foodie Favs & Faux Glasses: 5 Fun Facts About The Zee Files
2020 has made travel a little hard for those with wanderlust, so if you've been dreaming of going somewhere new, we think you'll love getting swept away in Zee's big move across the pond to London in The Zee Files!
Zee is saying goodbye to her familiar life in California and embarking on a new adventure in a brand new city. As she adjusts to her life in London, Zee hopes to make new friends, start her music career, and totally crush it at her creative arts boarding school. Of course, things are never so simple IRL, and Zee finds herself struggling to find balance between tough classes, bestie troubles, and not so great roomie!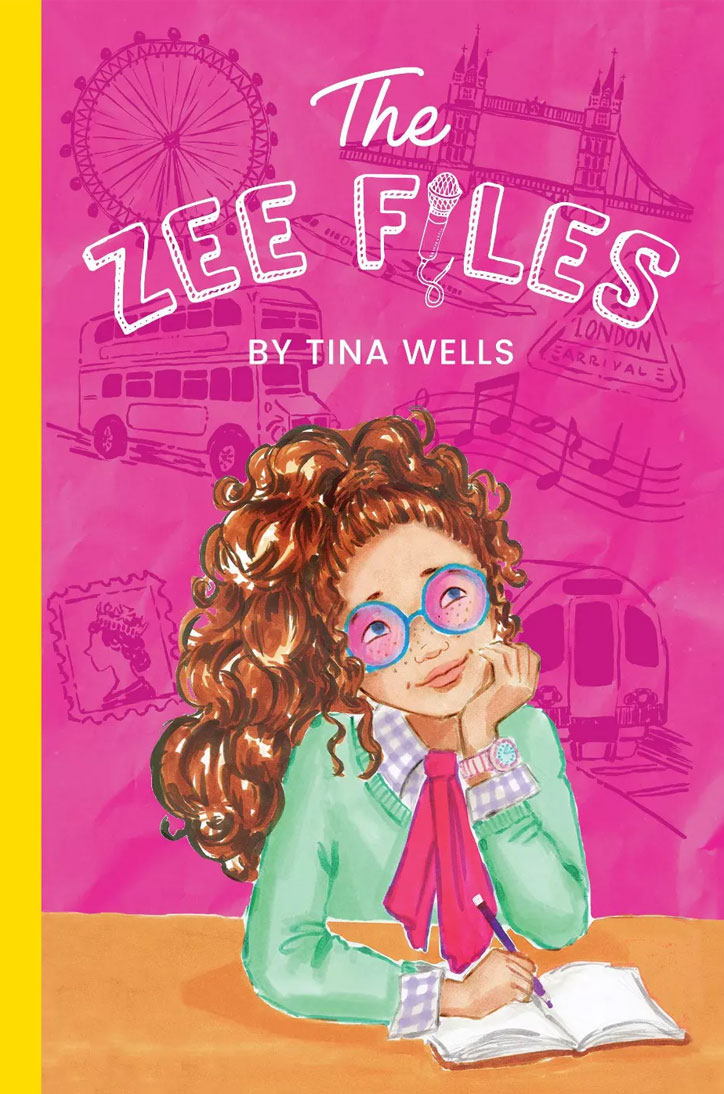 Meet Zee! Fans of the bestselling Mackenzie Blue books will love this spin-off series that follows Zee's new adventures across the pond—in London!
Thirteen-year-old Mackenzie Blue Carmichael, aka "Zee," has never eaten fish 'n' chips, never slept away from home longer than a few nights, and knows nothing about London. But when her family relocates for her dad's new job, Zee has to leave her old life in California behind for a new one in England.
Now at her new boarding school, The Hollows Creative Arts Academy, Zee hopes to find new friends and jumpstart her music career. But things aren't so easy. Some classes are more difficult than expected, and between a chilly roommate, a BFF who's gone MIA, and distractions from the hottest—and poshest—student in her grade, Zee has to wonder: will she ever find her place in London?
The Zee Files
AUTHOR: Tina Wells
PUBLISHER: West Margin Press
DATE: December 1, 2020
Will she ever fit in at The Hollows Creative Arts Academy? You'll have to read it to find out, but you can learn more RIGHT NOW because author Tina Wells has shared 5 Fun Facts about the book for our readers!
From her own experiences that inspired Zee's big move to London and Zee's favorite foods, we're giving you a behind the scenes look at The Zee Files!
Author Tina Wells Shares 5 Fun Facts About The Zee Files:
Tina and Stephanie co-wrote The Zee Files while living in three different countries

While writing The Zee Files, Tina moved from the United States to the southeast coast of Brazil. Stephanie lives in the Dominican Republic. She moved there two years ago with her family after living in New York for almost 20 years. Both of their experiences moving to new countries helped them relate to Zee's experience moving from California to London. They know exactly what it's like to be a new girl in a foreign land, meeting new friends, and adjusting to new surroundings.
Some of the restaurants we mentioned are real — and some aren't

There are few recognizable restaurants throughout the book, like Soho Farmhouse, Jeni's Ice Cream, and Umami Burger. These are some of Tina and Stephanie's favorite eateries — they even mentioned a few of their favorite flavors of Jeni's ice creams in a particular scene with Zee and her new friend Izzy. But then there are other restaurants that they created for the book that don't actually exist, even if they might have been inspired by real eateries.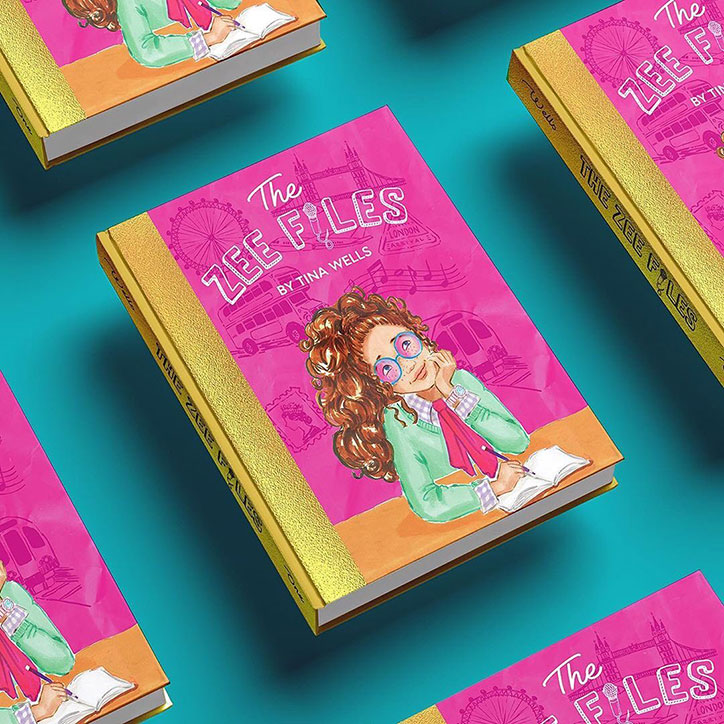 Zee's glasses aren't prescription – they're for fun

We see Zee wearing a pair of rose-colored glasses on the cover of the book, and in illustrations throughout the story. But she actually has fantastic eyesight – she just loves wearing the glasses for fun.

Zee has several pairs of fun eyeglasses that she coordinates with her wardrobe when possible. Who says eyeglasses are just for reading?
Zee is a "flexitarian"

Zee loves food, but she considers herself a "flexitarian", which is someone who eats mostly fruits and vegetables (i.e. plant based), but might eat fish or meat on occasion. Zee enjoys vegetarian meals like vegetarian chili or veggie wraps, but also will have a burger from time to time.

Zee also has a huge sweet tooth — you'll see her love for sticky toffee buns, cookies, and cakes throughout the book.
Finally, there is only one way to access The Zee Files — and Zee holds the key

The Zee Files are where Zee, Chloe, and Ally collect their photos, videos, audio clips, songs, and other messages for each other. It's like an online scrapbook of each other's lives that's updated in real-time. But how is it that it stays a secret? What if someone sees the file on Zee or Chloe or Ally's computer? The folder has a password that the girls have to plug in every time they open it, and Zee creates and changes the password every few weeks. So, even if someone did see the file, they'd have to know the password to open it. And that's something only our dear Zee can share!
Looking for even more relatable reads about friendship and school struggles? We think you'll love Serena Says by Tanita S. Davis!