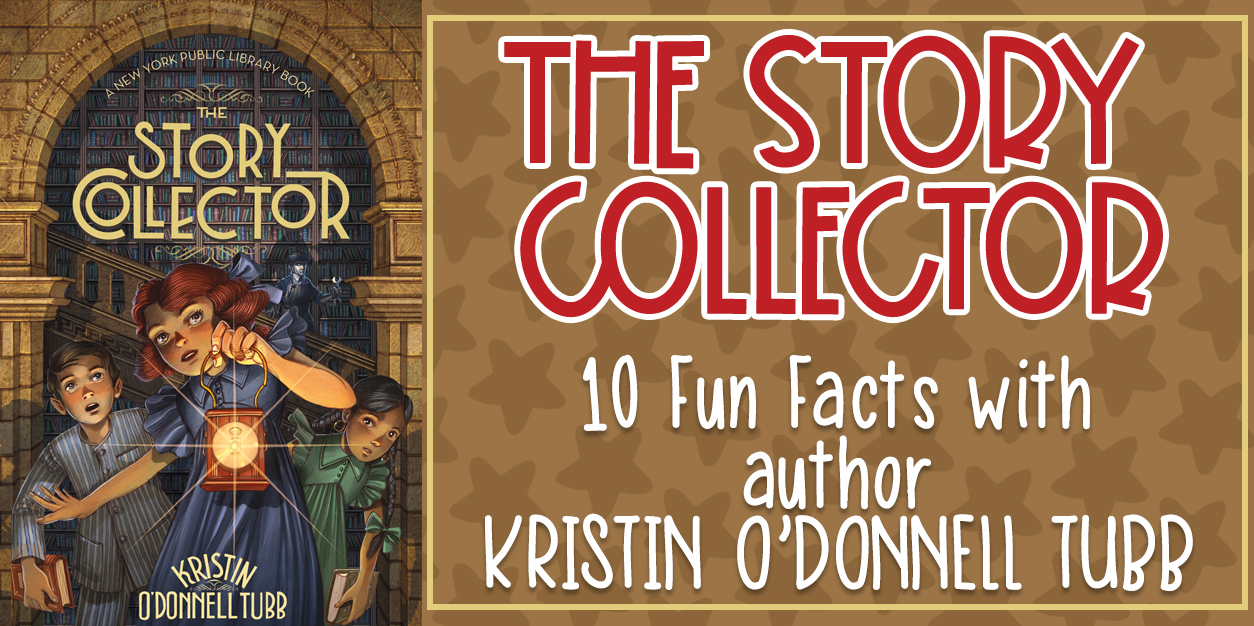 10 Fun Facts About The Story Collector with Author Kristin O'Donnell Tubb
As a book lover, heading to the library is forever and exciting thing to do. From the comforting smells of old books to shelf upon shelf of adventures to get lost in, we're sure you've fantasized about what it might be like to curl up and live inside the comfort of your favorite library. For Viviani Fedeler in The Story Collector, living in the library isn't just a dream – it's a reality!
In this new book by author Kristin O'Donnell Tubb, Viviani and her family live inside one of the most iconic libraries in the world, the New York Public Library in NYC. Viviani has spent her entire life growing up in the library and knows every room by heart, so it comes as a big surprise when she starts to believe that the library is haunted. Viviani recruits her friends to help her find out what is going on, and they're in for quite an adventure filled with ghost hunting, mystery solving, and more!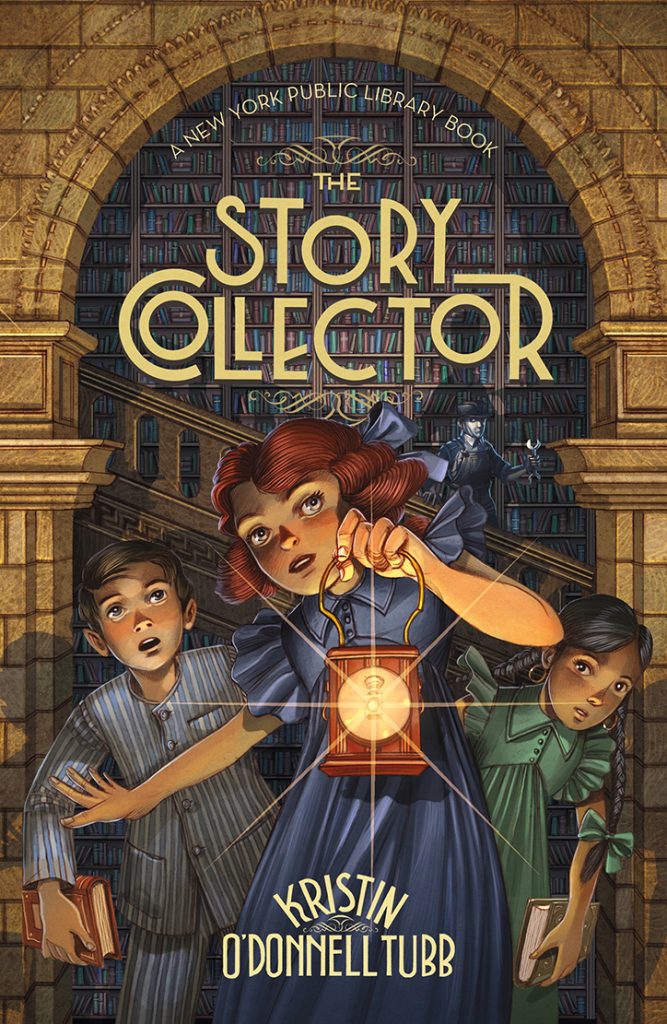 SYNOPSIS:
"For every book lover who fantasized about getting locked in the library overnight, The Story Collector is a dream come true!" —New York Times-bestselling author Alan Gratz
In the tradition of E. L. Konigsburg, this middle-grade mystery adventure is inspired by the real life of Viviani Joffre Fedeler, born and raised in the New York Public Library.
Eleven-year-old Viviani Fedeler has spent her whole life in the New York Public Library. She knows every room by heart, except the ones her father keeps locked. When Viviani becomes convinced that the library is haunted, new girl Merit Mubarak makes fun of her. So Viviani decides to play a harmless little prank, roping her older brothers and best friend Eva to help out.
But what begins as a joke quickly gets out of hand, and soon Viviani and her friends have to solve two big mysteries: Is the Library truly haunted? And what happened to the expensive new stamp collection? It's up to Viviani, Eva, and Merit (reluctantly) to find out.
Author Kristin O'Donnell Tubb was kind enough to share 10 Fun Facts about The Story Collector and the real-life family the story is based on.
Author Kristin O'Donnell Tubb shares 10 Fun Facts About The Story Collector:
FACT #1:

Viviani Fedeler is thought to be the only person ever born in the New York Public Library. She was born in the central building on May 8, 1917, and lived in the library until she was 15. Her father was the building superintendent, and she lived in an eight-room apartment with her parents and two brothers, John Jr. and Edouard, on the second floor.

FACT #2:

Viviani Joffre Fedeler's unique name came about because of her unique home. Apparently, her parents were stumped for a proper moniker for their red-headed newborn. Two days after her birth, a large soiree celebrating the French War Commission took place in the library. Rene Viviani, once the prime minister of France, and Marshal Joseph Joffre, a general during World War I, were both guests of honor. One of the attendees suggested to John Fedeler Sr. that he should name his daughter after these two distinguished gentlemen. And so he did!

FACT #3:

It is believed that the New York Public Library truly is haunted! Ten people died while the building was under construction from 1902 to 1911. One of them, as Viviani's father told the family, was named Big Red, thanks to his fiery whiskers. According to legend, he died while securing plaster to the ceiling in the Rose Main Reading Room. Many NYPL librarians believe that the building is haunted to this day (so the opening scene in Ghostbusters, where the fellas get slimed? That's based in truth!)

FACT #4:

The mystery in The Story Collector centers on a stolen stamp collection and is based on a true crime! John Jr. once told The New York Times that he remembered how "a stamp thief concealed himself somewhere in the Central Library one night, intent on getting away with a rare library collection worth more than $10,000." How they solved the crime in real life mirrors how Viviani and friends solve the crime in the story.

FACT #5:

Like her father, Viviani was a tremendous storyteller. She once told The New Yorker that she'd often tell her classmates stories about the building, about "subterranean streams under the library, and caverns full of torture chambers and phantoms." Viviani's adventuresome love of story is a central theme of The Story Collector.

FACT #6:

Viviani's father, John Sr., was not only a superintendent and quite the storyteller, but he was also an inventor. He once worked with Thomas Edison!

FACT #7:

When Viviani's father, John Sr., retired as the building superintendent, her brother, John Jr., took the job. The Fedelers were therefore caretakers of this beautiful building from July 1910 (before the library even opened to the public) until June 1949. Families lived in other branches of the NYPL system as well, even into the 1980s.

FACT #8:

The eight-room apartment where Viviani and her parents lived is now a hall of offices for library staff members. The windows of the apartment once overlooked a fountain in Bryant Park, but they are now on the interior of the building and overlook a computer lab.

FACT #9:

The opening chapter of The Story Collector tells of a baseball game between the Fedeler kids and their friends. This scene is based on an interview that John Jr. did with The New York Times, in which he tells of playing such games inside the library. "On days when the building was closed," the Times reported, "the (kids) would pick big books at random from the reference shelves, set them out as bases, and would whoop and holler at softball games just as if the reading room were a sandlot."

FACT #10:

I was honored to take two behind-the-scenes tours of the New York Public Library to get a feel for Viviani's home. I asked the tour guide to take me to places that only an 11-year-old resident might know about. So we went to the basement. The delivery docks. The seven-story stacks. It was a treat to see this iconic building as a home.
The Story Collector is out now, so head to your favorite library to pick up a copy. We hope it inspires you to learn more about the history behind your local library and keep you ever-adventuring! We think this one is a great pick to read for fun, but it's also perfect book report material since it combines history, mystery, and adventure.
For even more awesome reads, check out our August YAYBOOKS! Roundup!