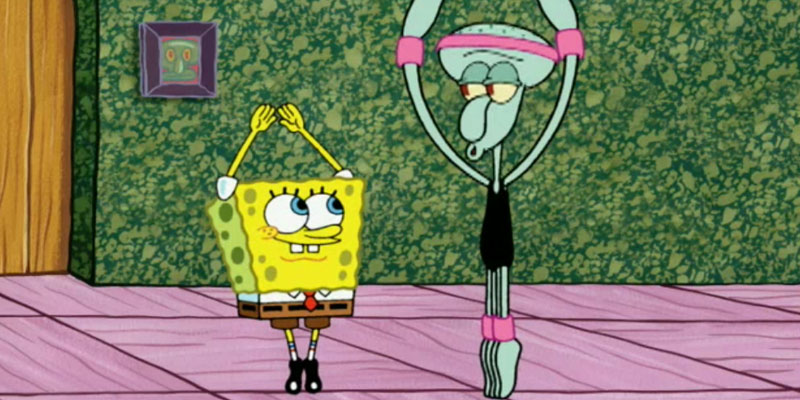 The SpongeBob Musical is Headed to Broadway
Ohhhh! Who sings on a stage in an NYC theater? SpongeBob SquarePants! That's right – everyone's favorite sponge is making his Broadway debut in "The SpongeBob Musical" in 2016!

The SpongeBob Musical will first premiere in Chicago at the Oriental Theater for a quick run – June 7-July 3, 2016. Then the gang will be swimming over to NYC for their official Broadway debut for the 2016-2017 season! The theater and casting will be announced soon (it's totally feasible for Tom Kenny to perform on Broadway, right?), but for now, here's some deetz on the story and music.

The show will be CLAM-packed with music created by awesome bands and musicians. Panic! at the Disco, Aerosmith, Jonathan Coulton, John Legend, T.I., Plain White T's, The Dirty Projectors, The Flaming Lips, Cyndi Lauper, Lady Antebellum, They Might Be Giants, and David Bowie will all be helping score the musical, making it quite possibly the greatest score in the history of musicals.

Nickelodeon describes the show as: "The end is near. Only one sponge can save the day. But he's going to need help from some of the greatest songwriters in rock and pop music history. The SpongeBob Musical unleashes anarchic absurdity under the sea… and on Broadway. A rousing tale of a simple sea sponge who faces the unfathomable. It's a celebration of unbridled hope, unexpected heroes, and pure theatrical invention."

Count us in, we're sold! See you on opening night, we'll be the ones throwing seaweed confetti everywhere.