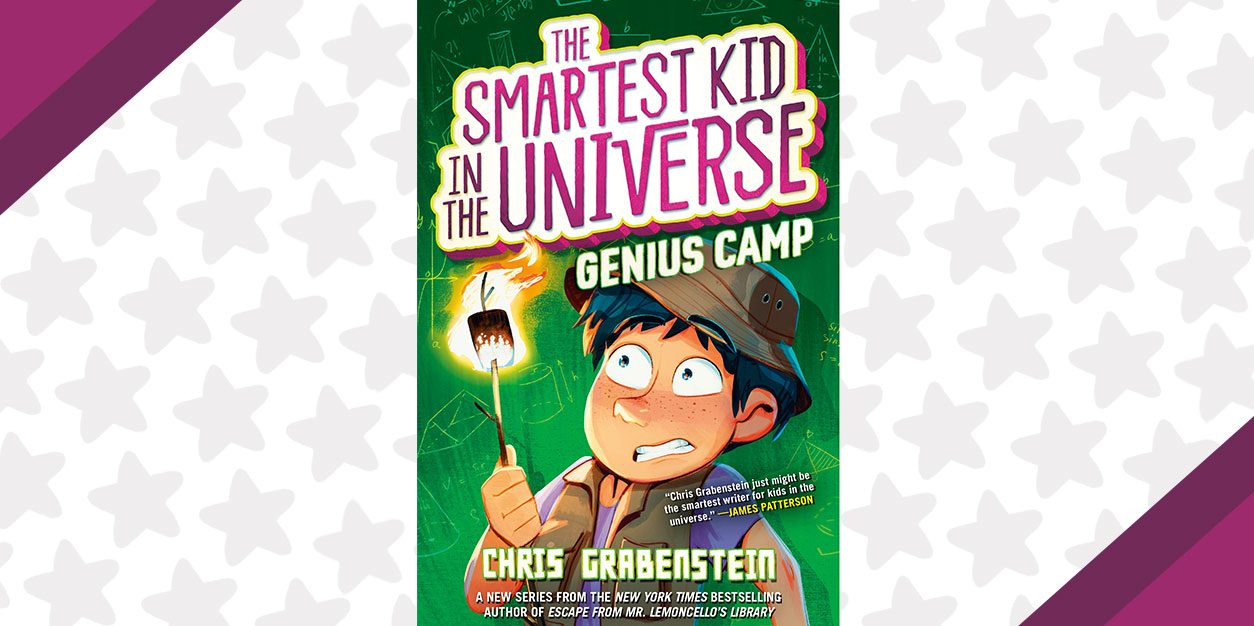 Genius Camping Hacks Inspired by The Smartest Kid in the Universe: Genius Camp
Jake McQuade is back for yet another jellybean-fueled adventure filled with hilarious antics and challenging puzzles in The Smartest Kid in the Universe: Genius Camp!
When billionaire tech inventor Zane Zinkle discovers that Jake has stolen his title of Smartest Kid in the Universe, the tantrum-prone techie is ready for revenge. He hatches a plan to take back the title by luring Jake and his friends Grace and Kojo to an exclusive camp for uber-intelligent kids. Swapping low-fi tents and sleeping bags for high-tech everything, Jake and the other geniuses will have one seriously awesome summer – or so they think!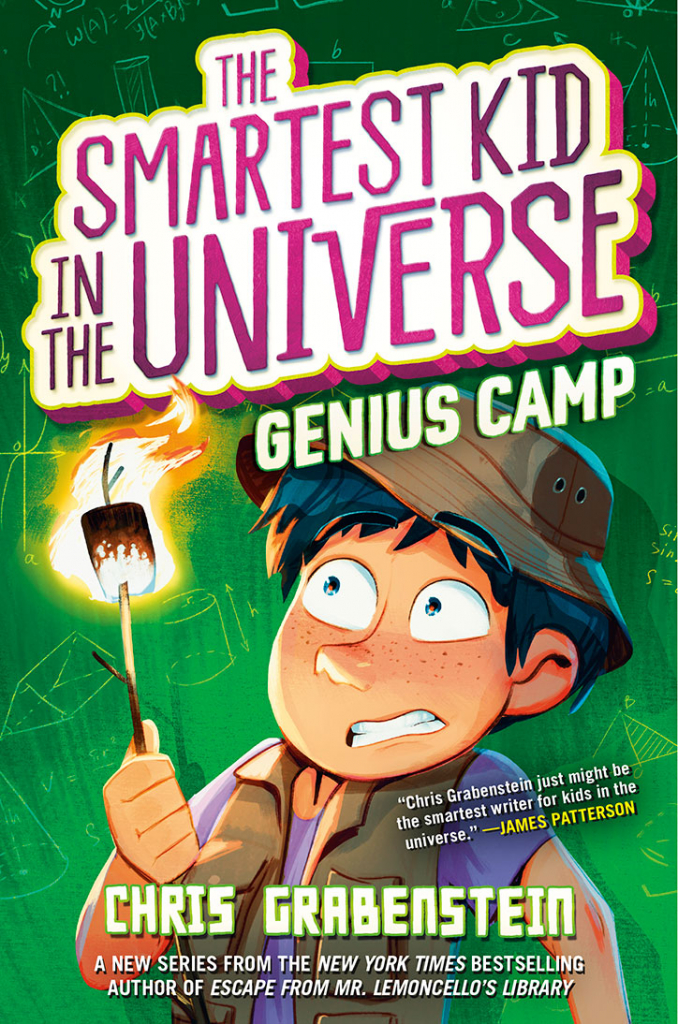 The Smartest Kid in the Universe goes to genius camp in book two of this action-packed series from the New York Times bestselling author of Escape from Mr. Lemoncello's Library!
Jake McQuade is the smartest kid in the universe—and he's back to defend his title! This time, he is heading off to a camp for geniuses sponsored by billionaire tech mogul (and brilliant inventor) Zane Zinkle.
But genius camp is not like regular camp. There are limo buses, robot polar bears, and high-tech cabins with high-tech toilets! But it isn't all fun and brain games at camp, especially when Jake goes up against the artificially intelligent Virtuoso quantum computer—the smartest machine in the universe—which also happens to be Zinkle's latest genius creation! It's boy versus bot in this epic showdown packed with s'mores, puzzles, action, adventure, and hilarious, jelly bean-fueled fun! Bonus puzzle included!
The Smartest Kid in the Universe: Genius Camp
AUTHOR: Chris Grabenstein
PUBLISHER: Random House Children's Books
DATE: November 30, 2021
Jake quickly realizes there's something sketchy going on and Can this former slacker use his newfound smarts to outwit his nemesis yet again, or will Zane Zinkle and his quantum computer take over in this action-packed adventure?
You'll have to read it to find out, but before you do, author Chris Grabenstein is here to prepare you for your next camping trip by dishing out some genius camping hacks that'll have your family and friends convinced you're the outdoorsy type!
Author Chris Grabenstein Shares Genius-Level Camping Tips Inspired by The Smartest Kid in the Universe: Genius Camp:
In the second book of my Smartest Kid in the Universe series, 12-year-old artificially-intelligent Jake McQuade heads off to Genius Camp, which is sponsored by billionaire tech mogul (and brainiac inventor) Zane Zinkle.
Genius Camp, of course, is full of genius hacks to make camping a little less…campy.  For instance, instead of cabins, there are high-tech tiny houses with even higher-tech toilets.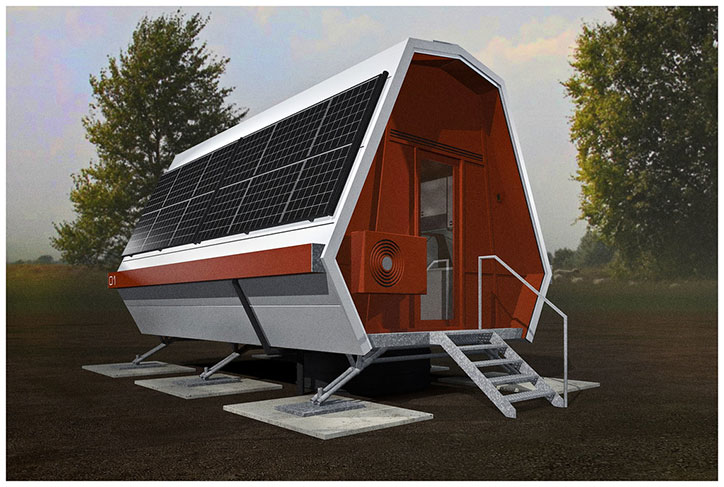 Here are some other genius hacks you might consider the next time you head out into the woods to sleep under the stars. Just be sure to ask for adult supervision, especially when dealing with fires and cooking. (But those adults are going to say, "Whoa! You're a genius!")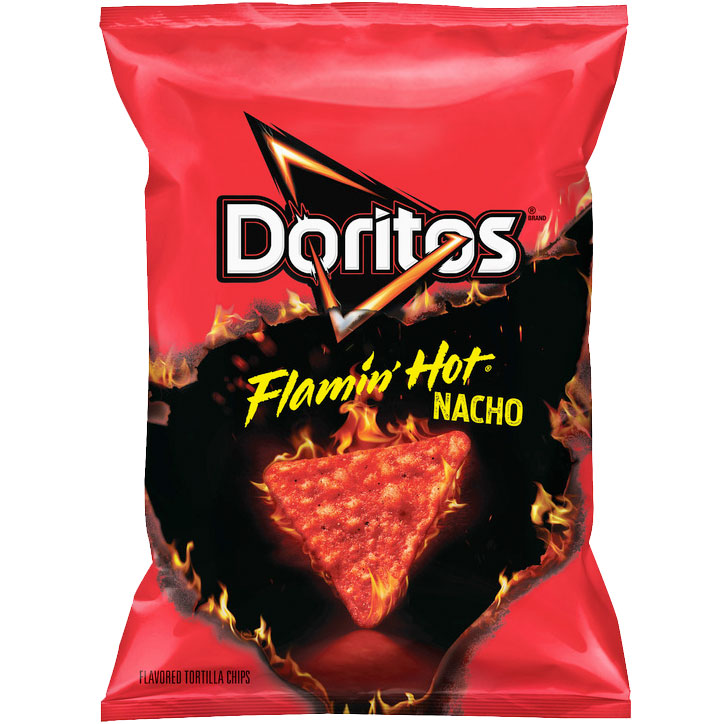 USE DORITOS AS KINDLING:
That's right. Forget about scouring the woods for dry twigs or packing expensive fire starter sticks. Just pop open a bag of Doritos and use a few of the triangular corn chips to get things started.
Doritos are oily, so they'll ignite easily and, since they're dense, they'll burn for a long time. But don't burn the bag. You'll want to save some chips to snack on while you wait for your campfire to become a roaring blaze.
Yes, Doritos really can be "flamin' hot!"
PACK DRYER SHEETS:
Bugs hate the smell. Tuck a dryer sheet into your P.J.'s and keep the gnats from nibbling on your nose and toes in the night. Wake up with that outdoor fresh scent and less static cling, too!
MAKE A PILLOW WITH YOUR CLOTHES:
Why cram a whole foamy or feather-fluffy pillow into your backpack when all you really need is a flat pillowcase that you can stuff with clothes? It can even become your dirty clothes bag.
If it's going to be a long trip with lots of stinky underpants, you might want to pack a few more of those dryer sheets.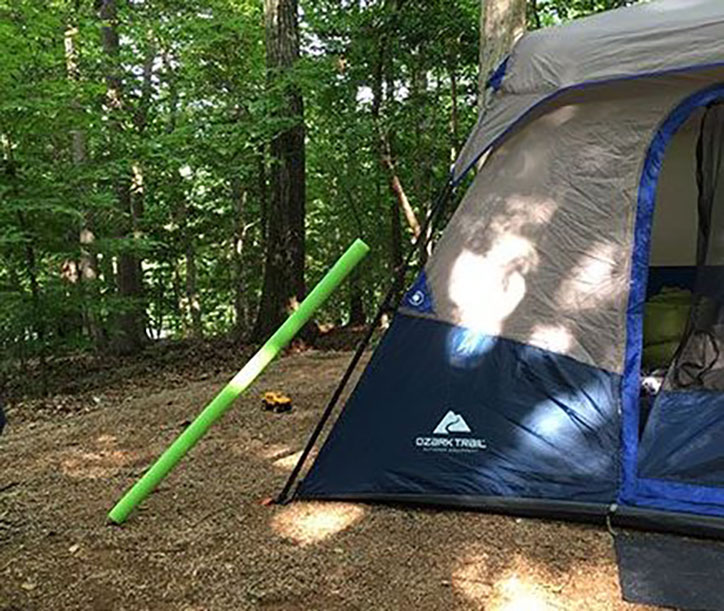 BRING POOL NOODLES FOR YOUR TENT:
There's nothing worse than tripping over your tent's guy lines unless it's tripping over them, pulling out the stakes, and collapsing the tent on your whole family.  So, with an adult's help, slice up a couple of old pool noodles and slide them over the lines. They'll be easier to see, so you'll be less likely to trip over them.
Plus, it'll make it easier for your tent to float if there's a sudden torrential downpour, which, when you're camping, there always is.
PREPARE MEALS IN ADVANCE:
Then just reheat and eat. If you can't prep food in advance, consider only camping in the parking lots of fast-food restaurants, especially the ones with drive-thru windows. They might let you use the bathroom, too! Woo-hoo! No more latrines.
PACK YOUR CLOTHES IN RESEALABLE PLASTIC BAGS:
When you're at sleepaway camp, put each day's outfit (socks, shorts, shirt, and undies) in a one-gallon plastic bag, zip it up, and take it with you to the shower. Just be sure you don't take your peanut butter and banana sandwich instead of your clothes.
MAKE A LANTERN WITH A JUG OF WATER:
To fill your tent with soft light, simply strap your headlamp (you remembered to pack a headlamp, right?) around a one-gallon jug of water with the lamp facing in. 
And when it's light's out time, strap the lamp back on your head and finish reading The Smartest Kid in the Universe: Genius Camp!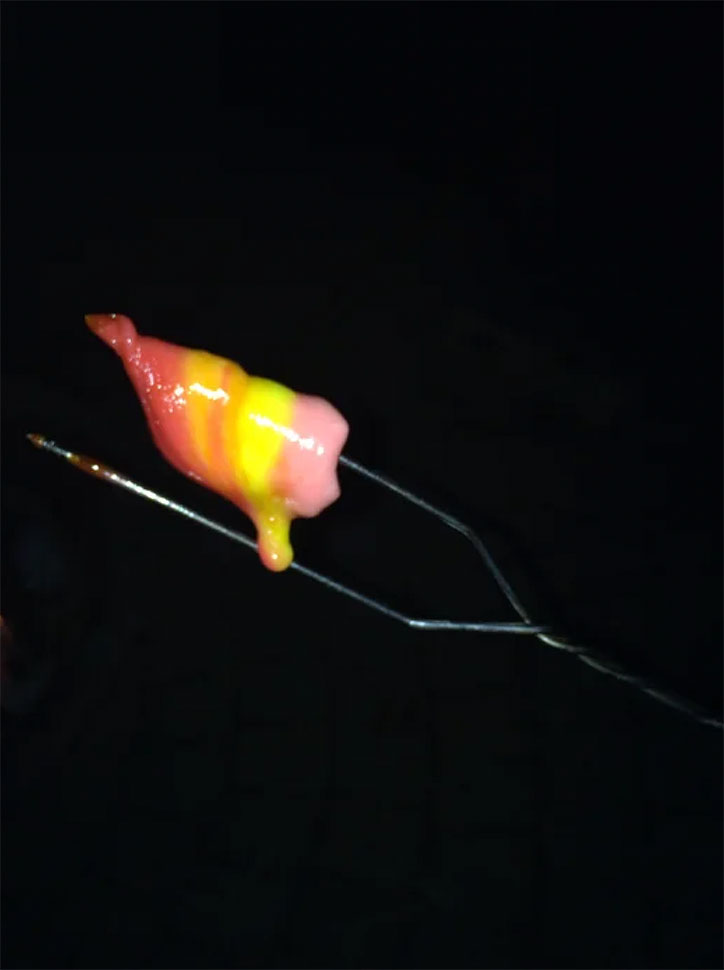 STARBURST ROASTING ON AN OPEN FIRE…:
Don't want to make any more s'mores? Roasted Starburst candies are crunchy on the outside, gooey on the inside.
All you need are a bag of Starburst candies, a metal skewer, a fire, and your Dentist's phone number on speed dial!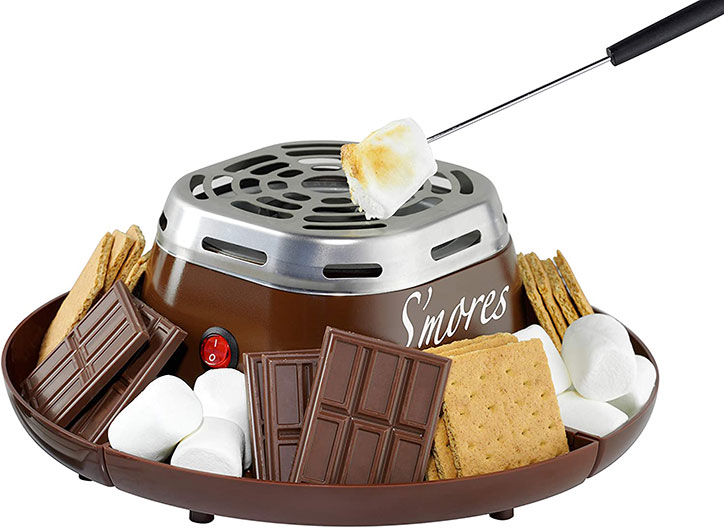 BUT WHAT IF S'MORES ARE THE ONLY PART OF CAMPING YOU ENJOY?:
Easy-peasy. Stay home!
Forget about the bugs, the dirty clothes, and tripping over tent lines. Just plug in your Electric S'mores Making Kit!  Miss the smell of the outdoors?  Open a window.  But be sure you have dryer sheets stuffed in your pockets just in case any of those nasty gnats sneak in through that open window to join you.
Want to know more about Jake McQuade and his genius adventures? Click here for 6 Fun Facts about The Smartest Kid in the Universe series!