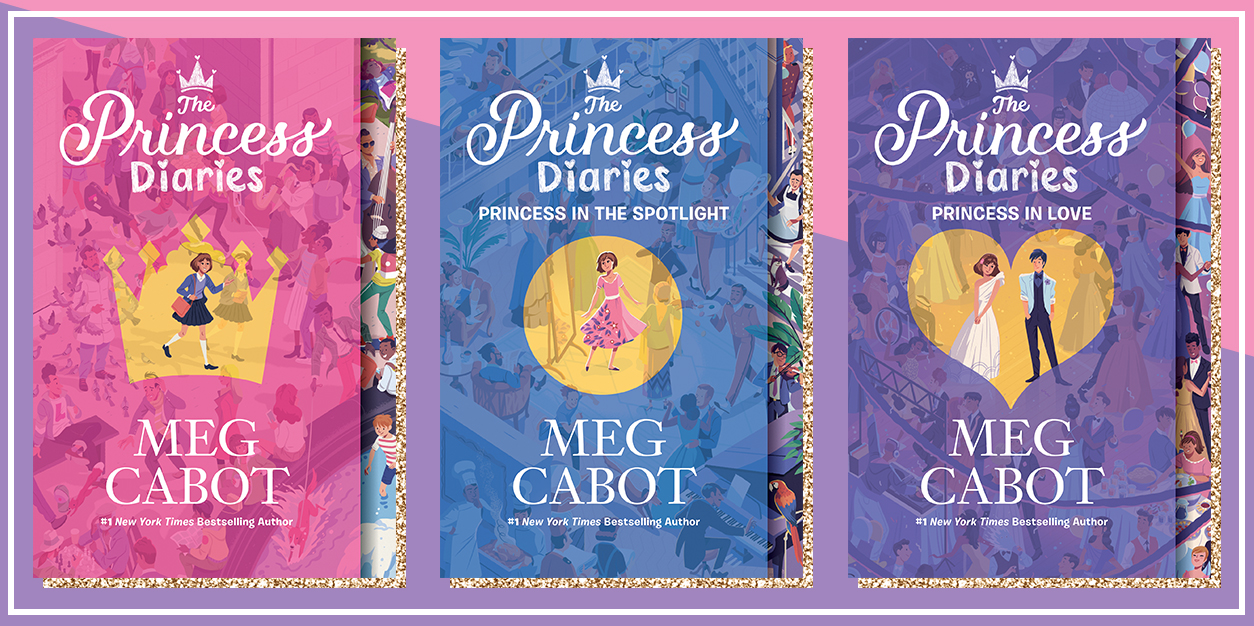 The Princess Diaries Royal Reads GIVEAWAY!
NOTE: This post is sponsored by HarperCollins.
It's the 20th anniversary of The Princess Diaries, and we're celebrating in true Genovian style – with a GIVEAWAY!
In honor of this iconic series turning twenty, HarperCollins is re-releasing the first three books – complete with gorgeous new covers worthy of a princess. Each cover features stunning illustrations filled with story easter eggs, making them a total collector's item for both new readers and Mia Thermopolis fangirls alike!
The one and only Mia Thermopolis is back and ready to reign! Celebrate the 20th anniversary of Meg Cabot's blockbuster series in royal style—with all-new middle grade editions of the first three books!
Mia Thermopolis is pretty sure there's nothing worse than being a five-foot-nine, flat-chested freshman, who also happens to be flunking Algebra. Is she ever in for a surprise.
First Mom announces that she's dating Mia's Algebra teacher. Then Dad has to go and reveal that he is the crown prince of Genovia. And guess who still doesn't have a date for the Cultural Diversity Dance?
The Princess Diaries is the first book in the beloved, bestselling series that inspired the feature film starring Anne Hathaway and Julie Andrews.
The Princess Diaries
AUTHOR: Meg Cabot
PUBLISHER: HarperCollins
DATE: November 3, 2020
If you've never read The Princess Diaries, you're in for a treat! These new middle grade editions are perfect for snuggling up with a cozy mug of cocoa and getting your winter read on! Mia's journey from awkward high school freshman to crown princess of Genovia is filled with hilarious mishaps, swoon-worthy crushes, and lots of royal drama. (And most importantly, a sassy cat named Fat Louie!) This best-selling series by Meg Cabot has spanned two generations for a reason – it's an absolute classic!
Want to get reading? We're giving away a Princess Diaries Prize Pack fit for a royal! Grab your favorite adult and fill out the form below for your chance to win!
The Princess Diaries Giveaway: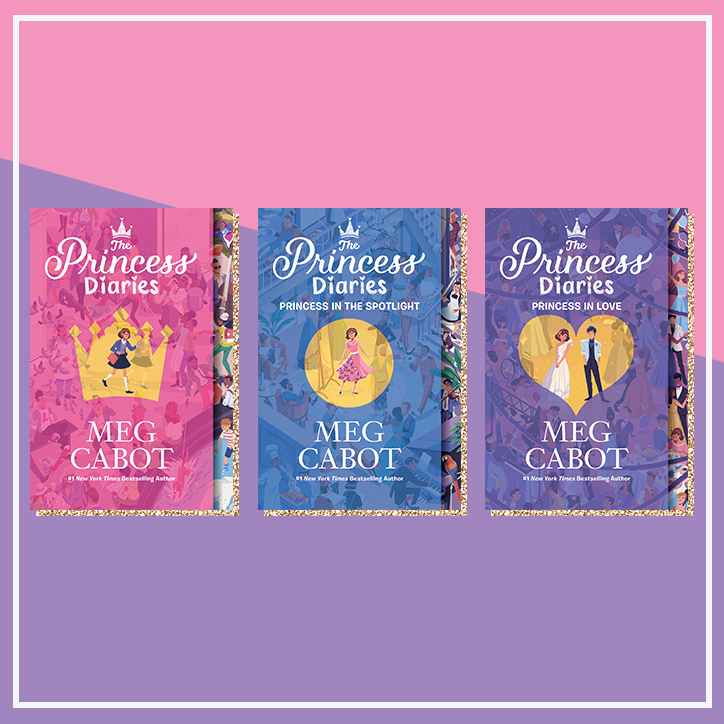 WHAT DO I WIN?:
ONE lucky winner will receive a Princess Diaries Prize Pack that includes:
– ONE (1) copy of The Princess Diaries by Meg Cabot
– ONE (1) copy of The Princess Diaries: Princess in the Spotlight by Meg Cabot
– ONE (1) copy of The Princess Diaries: Princess in Love by Meg Cabot
*Prizes provided by HarperCollins
HOW DO I ENTER?:
Grab a parent or guardian and have them fill out the form below by December 6, 2020 at 11:59pm ET.
Giveaway runs from 11/06/20 at 10:00 am ET through 12/06/20 at 11:59 pm. Open to US residents ONLY. Be sure to read the fully detailed rules HERE before entering.
THIS GIVEAWAY HAS ENDED AND THE WINNER HAS BEEN CONTACTED.
You must be 18 or older to enter. Please, only ONE entry per person. If selected as a winner, we will provide your parent/guardian with an affidavit to confirm that you are a valid winner who has permission to win. They will be REQUIRED to sign and return the affidavit to YAYOMG! to claim your prize. Prizes will not be mailed out without signed parental consent.
Wish could you be a princess like Mia? Click here to take our Princess Diaries quiz and find out your best princess trait!