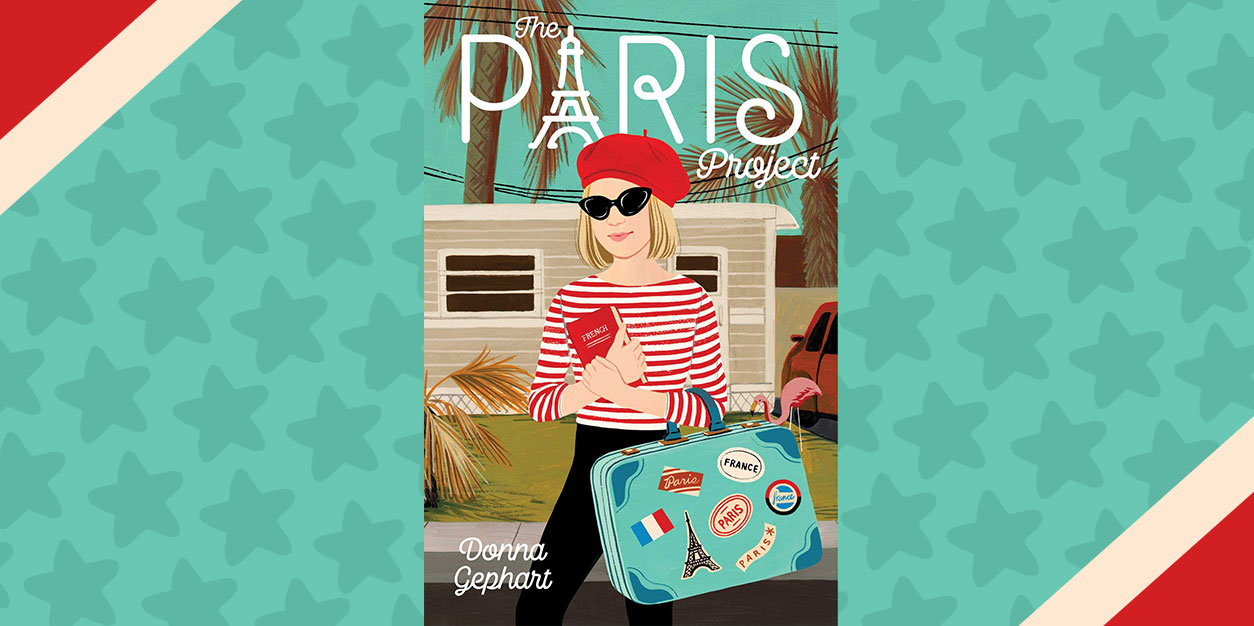 5 Fun Facts About The Paris Project
Here at YAYOMG!, we're all about celebrating ambitious girls with big dreams. That's why our current fictional fav is Cleveland Rosebud Potts from The Paris Project!
Living in a trailer park in a tiny town in Florida, Cleveland is determined to see the world and break free from small-town life. Inspired by the Madeline books she read when she was a little girl, Cleveland has been dazzled by the idea of moving to France and made it her mission to attend an American school in Paris for her 8th-grade year. She does everything she can to make her dreams come true – walking dogs in her neighborhood to save money, learning how to speak French from a CD she took out of the library, attending ballet class, and learning to cook French cuisine.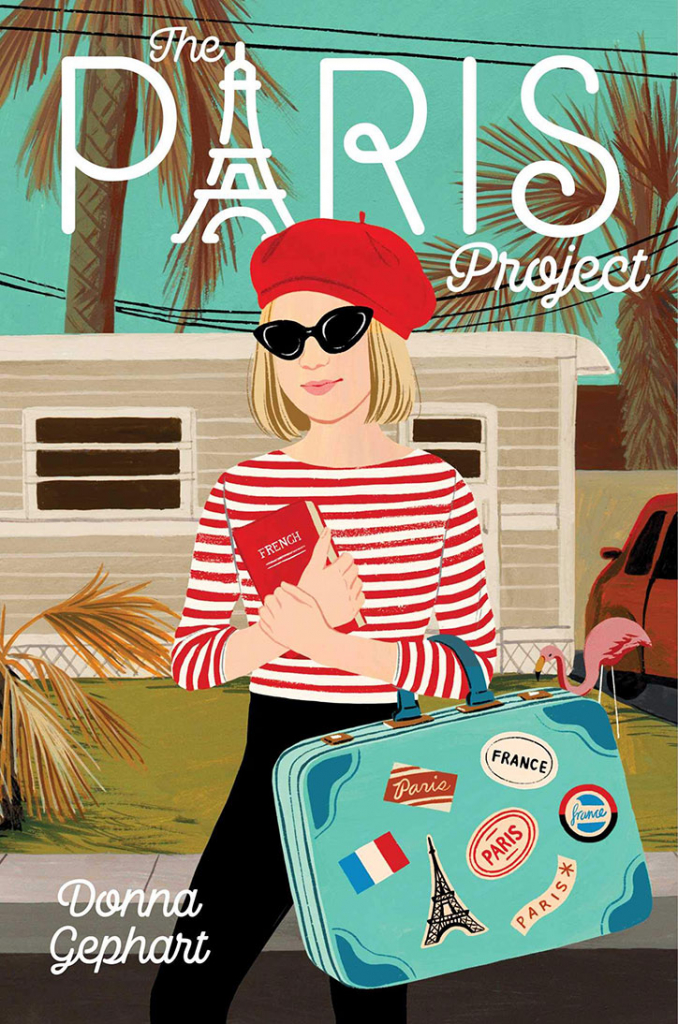 Fans of the Nate series by Tim Federle and The Fourteenth Goldfish by Jennifer Holm will love Cleveland Rosebud Potts in this poignant and heartfelt novel from the award-winning author of Lily and Dunkin.
Cleveland Rosebud Potts has a plan. If she can check off the six items on her très important Paris Project List she will make it out of the small-minded and scorching town of Sassafras, Florida, to a rich and cultured life at The American School of Paris.
Unfortunately, everything seems to conspire against Cleveland reaching her goal.
Cleveland is ashamed of her father and angry that her mother and sister are never around because they have to work extra shifts to help out the family. Her Eiffel Tower tin has zero funds. And to top it all off, Cleveland's best friend Jenna Finch has decided she's too fancy for her and her neighbor Declan seems to be hiding something.
As Cleveland puts her talents to the test, she must learn how to forgive family for their faults, appreciate friends for exactly who they are, and bloom where she's planted—even if that's in a tiny town in central Florida that doesn't even have a French restaurant. C'èst la vie!
The Paris Project
AUTHOR: Donna Gephart
PUBLISHER: Simon & Schuster Books for Young Readers
DATE: October 8, 2019
Cleveland works hard to try and check everything off her list of goals, despite some hilarious mishaps, leaving us completely charmed by her unwavering determination. We were touched by how woven into this sweet, funny read is a deeper story about addiction, incarceration, and the last effects these serious issues can have on a family.
We are so excited to share that author Donna Gephart is taking you beyond the pages with 5 Fun Facts about The Paris Project, out today from Simon & Schuster. Read on to learn more about this heartwarming story!
Donna Gephart Shares 5 Fun Facts About The Paris Project
FACT #1:

Guess what? When I started writing The Paris Project using my trusty spiral notebook and favorite pen, I thought I was writing a funny book about three Jewish guy friends. But Cleveland Rosebud Potts marched across the page and refused to leave. I'm so glad she did because she had an important story to share with me and with you, dear reader.

Cleveland wants more than anything to get out of her small town of Sassafras, Florida and move to Paris, where she's sure all of her problems will disappear, but Cleveland must learn to face the hard things in her life and, with the help of family and friends, bloom where she's planted.
FACT #2:

Do you like dogs? Cleveland loves them and has a French-inspired dog-walking business in the trailer park where she lives. Plus she has her own dog — Miss Genevieve, who she named after the dog in the book, Madeline's Rescue, which she loved when she was little. Miss Genevieve's real name is Roscoe, but Cleveland didn't think Roscoe was French enough. Miss Genevieve/Roscoe is based on my friend's dog, Bing. You can see the artist's illustration of Bing on the back cover.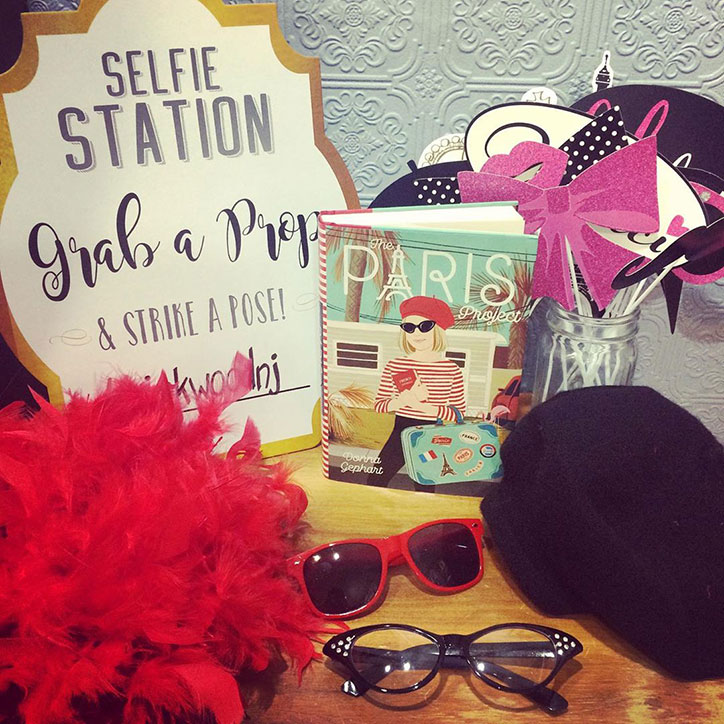 FACT #3:

There are some French words and phrases in The Paris Project and a glossary in the back. One of my favorites is zut. It means "heck." So if you get really annoyed, you can say, "Zut!" and feel very French about it.
FACT #4:

Cleveland and her big sister, Georgia, are both named after places their mom visited that were important to her.
FACT #5:

While The Paris Project is filled with humorous parts, it also has serious themes. One of those themes is about incarceration — a person being put in jail or prison — and the affect that has on the entire family.

A not very fun fact is that one in fourteen children in the US have experienced the incarceration of a loved one. I hope Cleveland's story helps the problem of mass incarceration in our country be seen, talked about, and ultimately fixed.
If you live in South Jersey, you can celebrate the release of The Paris Project on October 8th from 6 pm to 8 pm at Inkwood Books. There will be a French-inspired photo booth, crepes, and moi, where I'll be signing books and saying hi to everyone. Get all the info by clicking here.
If you like The Paris Project, we think you'll also love The Okay Witch by Emma Steinkellner.