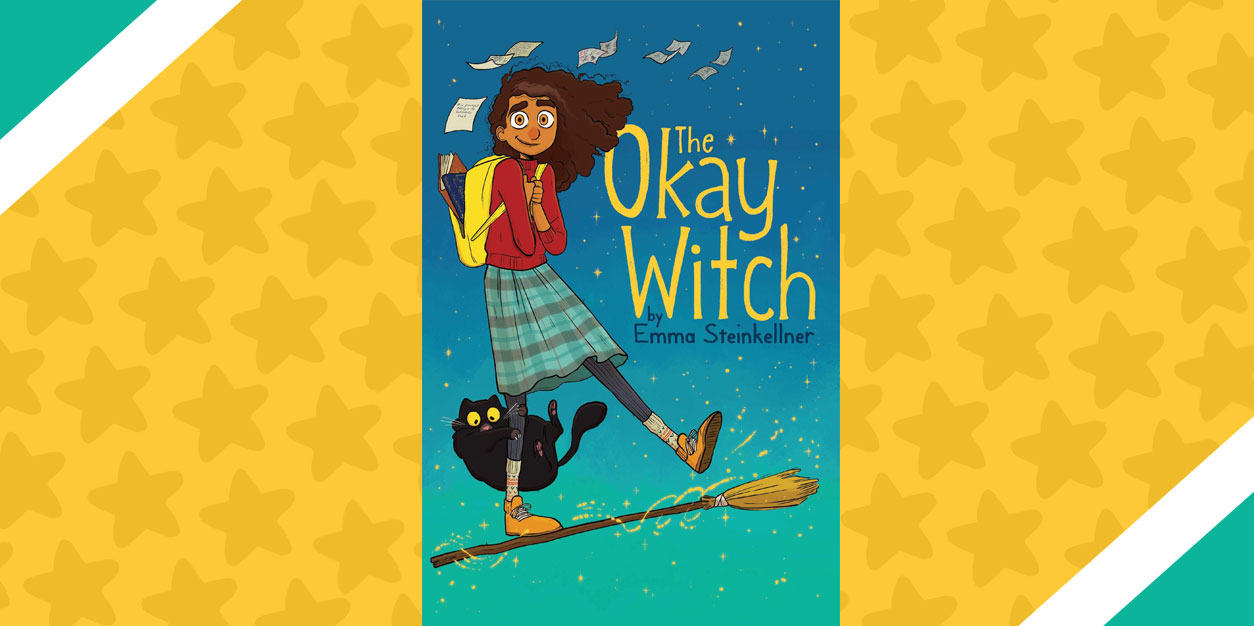 Moth Hush's Back to School Tips That Work Like Magic: An Okay Witch Minicomic
Just like a lot of you, Moth Hush is out there trying to make it in the world of homework, bullies, and middle school. She's kind of awkward and doesn't really fit in, but on the Halloween after her 13th birthday, everything gets a little bit…witchy!
As Moth discovers her magical powers, she also begins to unravel the secrets of her family's connection to the history of witches in their small New England town. Moth is an empowering main character that readers will adore. She's hilarious and real and finds the confidence to believe in herself and isn't afraid to make mistakes. Plus – she's friends with a talking cat!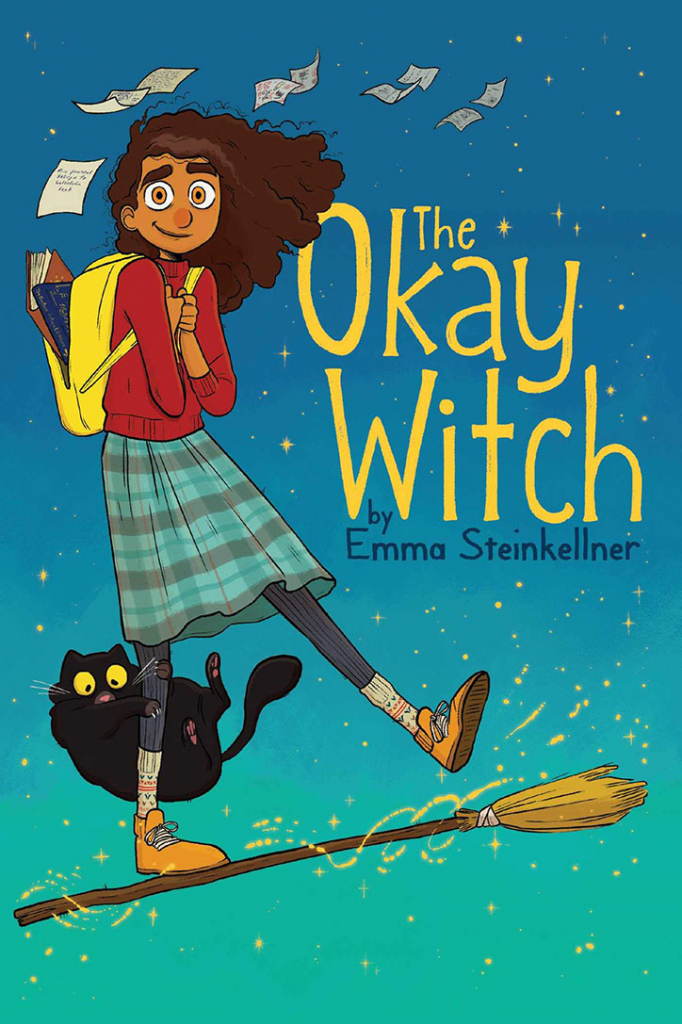 Sabrina the Teenage Witch meets Roller Girl in this hilarious, one-of-a-kind graphic novel about a half-witch who has just discovered the truth about herself, her family, and her town and is doing her best to survive middle school now that she knows everything!
Magic is harder than it looks.
Thirteen-year-old Moth Hush loves all things witchy. But she's about to discover that witches aren't just the stuff of movies, books, and spooky stories. When some eighth-grade bullies try to ruin her Halloween, something really strange happens. It turns out that Founder's Bluff, Massachusetts, has a centuries-old history of witch drama. And, surprise: Moth's family is at the center of it all! When Moth's new powers show up, things get totally out-of-control. She meets a talking cat, falls into an enchanted diary, and unlocks a hidden witch world. Secrets surface from generations past as Moth unravels the complicated legacy at the heart of her town, her family, and herself.
In this spellbinding graphic novel debut, Emma Steinkellner spins a story packed with humor and heart about the weird and wonderful adventures of a witch-in-progress.
The Okay Witch
AUTHOR: Emma Steinkellner
PUBLISHER: Aladdin
DATE: September 3, 2019
Equal parts heartwarming and humorous, The Okay Witch is perfect for the Fall weather and Halloween festivities headed our way. It's absolutely one of our favorite reads this year. We love how the shows that history can have a significant impact on the present and that not everyone's experiences things in the same way.
Moth Hush's Back to School Tips That Work Like Magic:
Feeling the first day jitters? You'll feel comforted in knowing that even witches have to head back to school this time of year! In this minicomic from author Emma Steinkellner, Moth is sharing her most magical advice for surviving a new school year!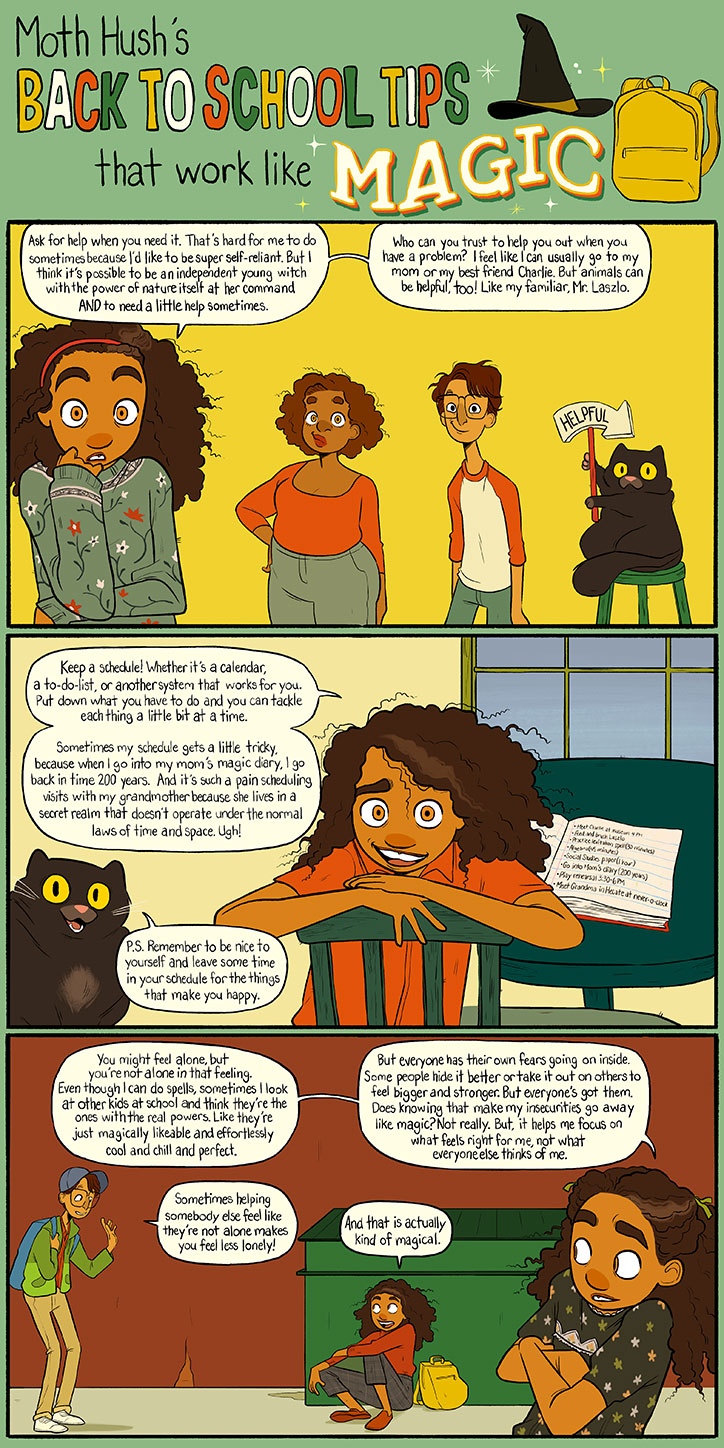 Need more advice for rocking the new school year with confidence? Look no further than Sissy Sheridan's top 5 confidence hacks for heading back to school!