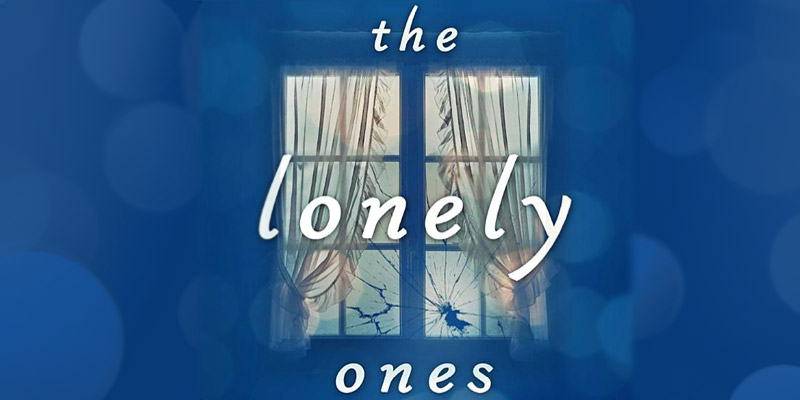 The Lonely Ones
"When your only friend is your own endless imagination, how do you escape your mind and connect to the world around you?" That's the question "The Lonely Ones" asks its readers, is something many of us have dealt with at some point our lives. "The Lonely Ones" by Kelsey Sutton is a brilliant read for anyone who has ever felt a little bit alone and finds solace in reading, writing, or wrapped up in the fantasies of your own mind, where the world can be anything you want it to be.
Fain's world is far less than perfect. Her parents are too busy to give her much attention as they struggle with their adult problems, like the economy and finding new jobs. Her siblings are wrapped up in their own lives, and would rather hang out with their friends than their sister. Fain doesn't have any friends of her own, and the only kids at school who speak to her are the ones who bully her, making her feel worse than she already does. Some days, it's like she doesn't exist at all. This is why Fain uses her creative side to create a new world for herself. As a talented writer, Fain writes fantastical adventures, imaginary creatures, and everything in between into her stories, helping her lose sight of her not so great life and explore incredibly wonderful new worlds.
During the day, it's exactly that. Pen to paper, nothing more than words on a page and Fain's very active imagination. But at night, these fantasy adventures come to life! Fain lives, breathes, and rules in the worlds shes imagines and writes about. Her creatures, monsters, and fantasy friends lure her out each night, accompanying her on all sorts of adventures – from the depths of spacec to the beauty of a mountain top – things she'd never get to experience in reality. These nighttime adventures begin to change Fain in her actual life, and she becomes more open to the world around her. She starts to see possibilities for friendships and new experiences in her REAL life as well. Will Fain choose to remain queen of her own perfect worlds, or will she be able to let it all go and finally experience the real world, no matter how vulnerable it may make her feel?
This story is beautifully written in free verse, which really adds something special to the bittersweet mood of the story and really feeds into Fain's sense of loneliness and the inner workings of her mind. The poetic writing brings out such magical imagery and really captures you, making you feel Fain's struggles right along with her.