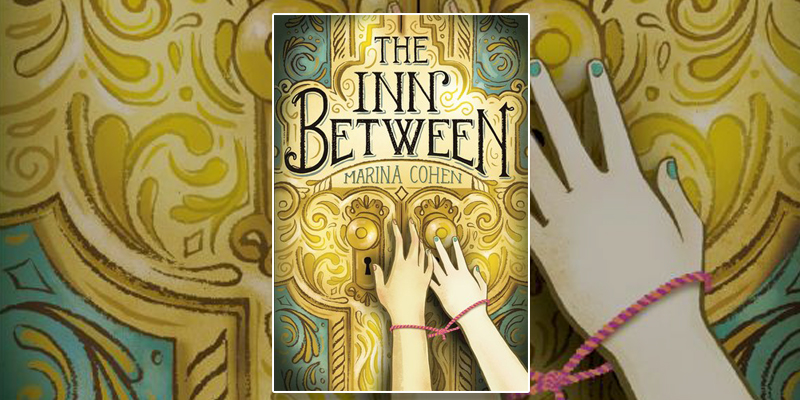 The Inn Between
The "The Inn Between" by Marina Cohen didn't take us very long to read, but it's certainly left a lasting impression. This mysterious read reminds of an episode of R.L. Stine's "The Haunting Hour" or the old Nick series "Are You Afraid of the Dark". It's the perfect bite-sized taste of spooks and thrills that really builds up to it's powerful ending.
For a pretty short read (just over 200 pages), it packs a surprising amount of depth. There's quite a lot of friendship, creepy moments, twists and turns, and even a few illustrations (by Sarah Watts) all wrapped up into this little book. (Also that cover. OMG. Who could not want to pick up this book after seeing that fantastic cover?!)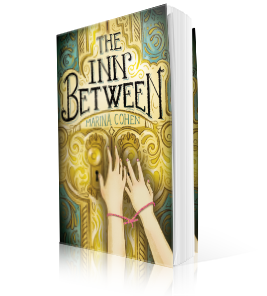 Quinn and Kara are best friends. The kind of best friends who don't just wear friendship bracelets, they tie them together so they can never be apart. Sure, it's not so easy figuring out how to walk around and do stuff while connected, but they don't care. They're friends til the end. Unfortunately, Kara's family is moving away, so Quinn joins them on the road trip to their new home.
Things haven't exactly been going great for Quinn recently. She got caught cheating on a Spanish assignment and her sister Emma disappeared one day after school. It's all weighing on Quinn's mind while on this road trip, but she's trying to make the best of her final days with her best friend. When they get tired on the road, they decide to spend the night at the Inn Between.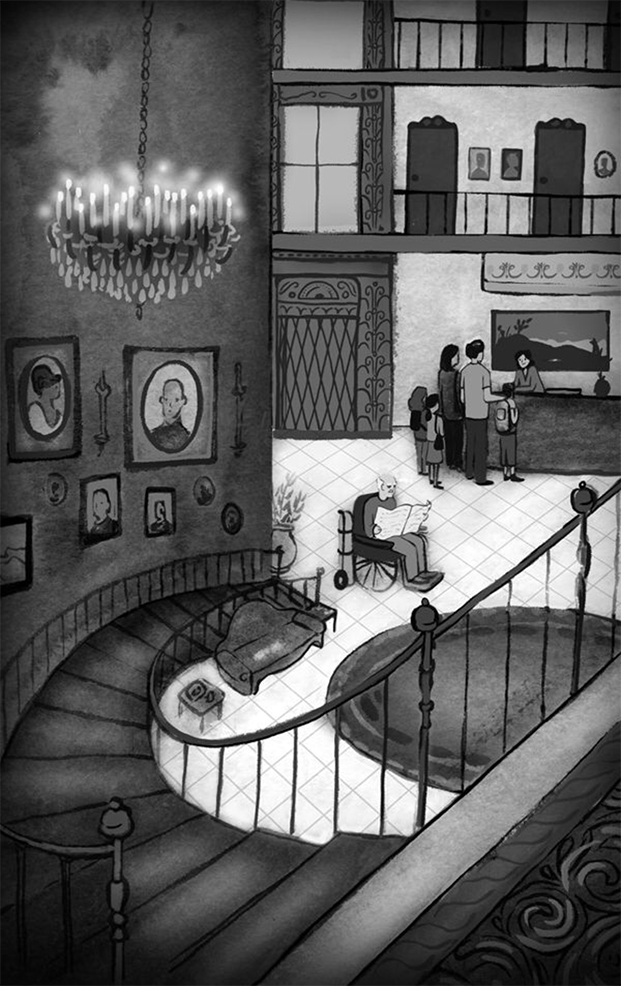 Nothing about this place is quite right. The hotel is inside of an old Victorian mansion. The staff is eerily cheery and vague. The food is free and all you can eat. The rooms are catered specifically to your personality. A creepy man in a baseball cap seems to be following Quinn and Kara everywhere they go.
Quinn is determined to get to the bottom of what's happening, and what she finds out doesn't just surprise her, it will surprise you too!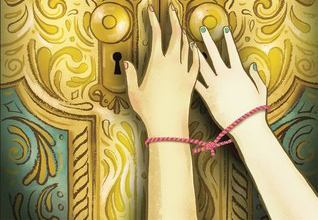 The story really grabs you right from the beginning and holds you tight until the very last page where you'll exhale, not even realizing you had been holding your breath in anticipation of what happens next. Even if you're able to guess the ending while reading, it's enjoyable to see it all play out. If you're anything like us, you'll want to run to your BFF, give them a huge hug, and make friendship bracelets together all night long.
If you loved this book as much as we did, or are just a fan of eerie old hotels, stay tuned for our "Inn Between" inspired skeleton key necklace craft, coming soon. We'll teach you guys how to make a really cool necklace out of a skeleton key like the ones that appeared in the book that'll add vintage flair to any look!