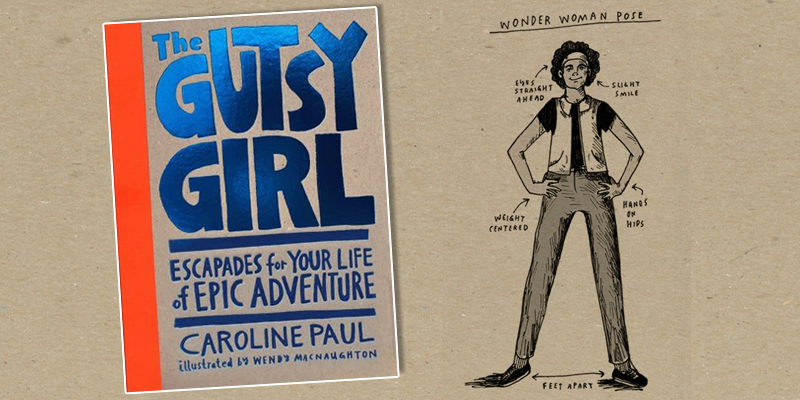 The Gutsy Girl: Escapades for Your Life of Epic Adventure
It's hard to describe "The Gutsy Girl: Escapades for Your Life of Epic Adventure" better than Cheryl Strayed's quote on the back of the book. "Inspiring. The book of the year for daredevils, doers, and dreamer of all ages."
It's just so accurately what this book by Caroline Paul is all about! We have a feeling that each and every Lumberjane has this book crammed under their pillows to inspire their "hardcore lady-type" personas.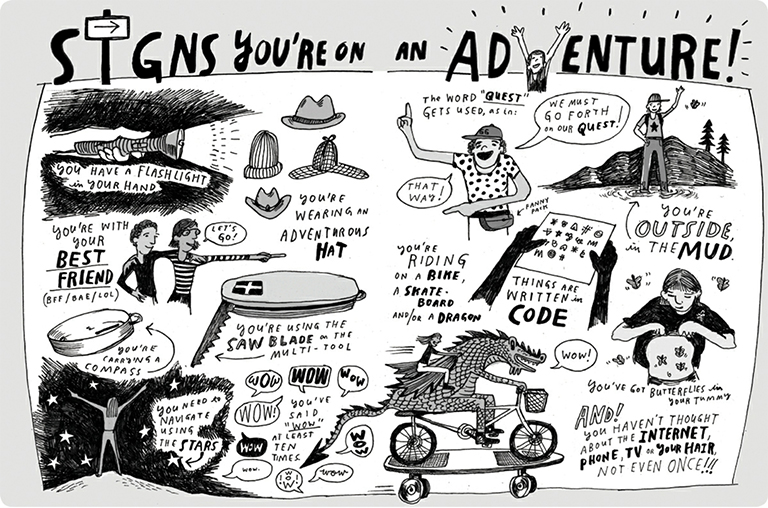 "The Gutsy Girl" is jam packed with life-altering girl power. There's info about lady heroes throughout history to inspire you and fantastic quotes about adventure, bravery, and life in general. There's no shortage of awesome ideas on stuff you can do to make your life more exciting, and tons of great illustrations by Wendy MacNaughton that teach you everything from how to tie different types of knots to how to build a boat out of a milk carton.
And of course, there's stories about Caroline Paul's real life adventures that'll have you dying to get outside and explore the big, bad world. (Spoiler Alert: Caroline Paul is a LEGIT lady hero, and if her thrilling stories don't inspire you, we're not sure you have a pulse!)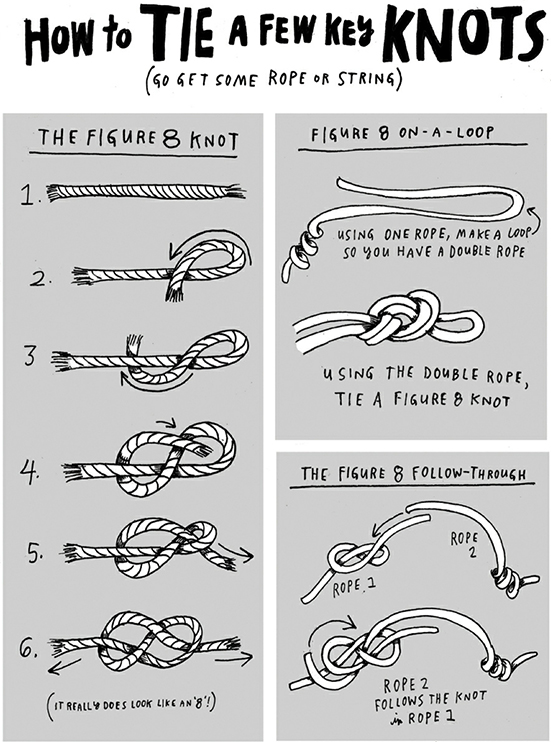 This book deserves a place on the shelf of every single girl who has ever known what it's like to be a girl. Not just kids. Not just adults. Every. Single. Girl. We all have dreams and goals that we sometimes need a push to get out there and start achieving, and that's what this book is made for.
It teaches you cool life skills in an extremely fun and not scary way. It encourages you to get out there and try something you've never done before. It even offers writing prompts so that you can journal all these new and exciting adventures. Should you jump off that cliff? There's a handy info graphic that helps you figure out the difference between a safe jump and a dangerous jump. Don't know how to find the North Star? There's an illustration for that. Not sure what to pack in your Adventure Kit? It's all nestled in between the pages of this fantastic read.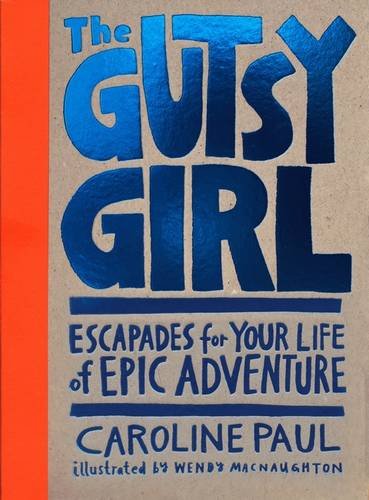 "The Gutsy Girl" also contains "Derring-Do" activities which are basically mini activities and tips on how to begin adventuring in small doses. Learn to identify an animal track or how to calm yourself down when something starts to get the best of you. Don't forget to use the handy dandy "Gutsy-o-Meter" to figure out what level of Gutsy you are! If you're "Watching T.V. and Sleeping" level, this is exactly the book you need in your life. The best part? You can read it from the couch BEFORE you take a deep breath and try something new. Baby steps.
Enough of our rambling, your first exciting quest is to head to the bookstore to snag a copy of this book! For even more kick-butt girl reads, check out these 6 Enchanting Reads for Princesses Who Don't Need Saving.