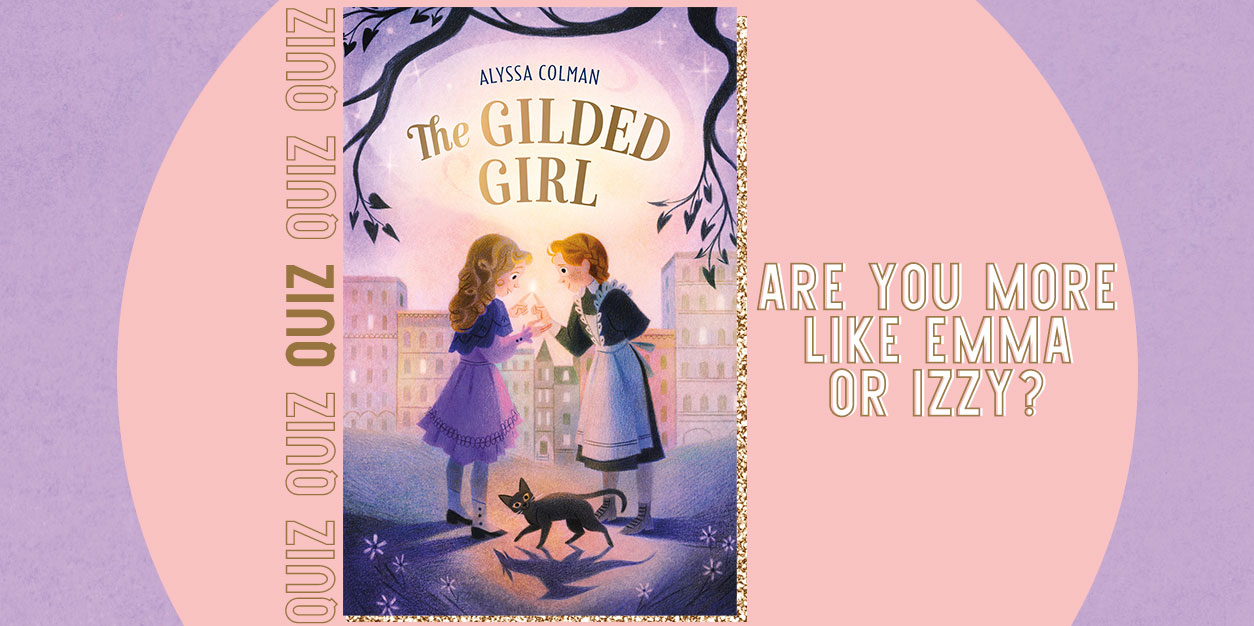 QUIZ: Are You More Like Emma or Izzy from The Gilded Girl?
NOTE: This post is sponsored by Macmillan.
Welcome to Miss Posterity's Academy for Practical Magic, the magical boarding school found between the pages of The Gilded Girl by Alyssa Colman. It's the most prestigious school for girls who are flickering to learn how to kindle their magic and make their wildest dreams come true!
At Miss Posterity's, things aren't quite as they seem. You'll need to wield a crystal and use your magic to transform your bland dinner into a delectable meal, learn every step of the kindling ceremony dance, and try not to be late to your Everyday Enchantments class as you chase down classrooms that are always changing places.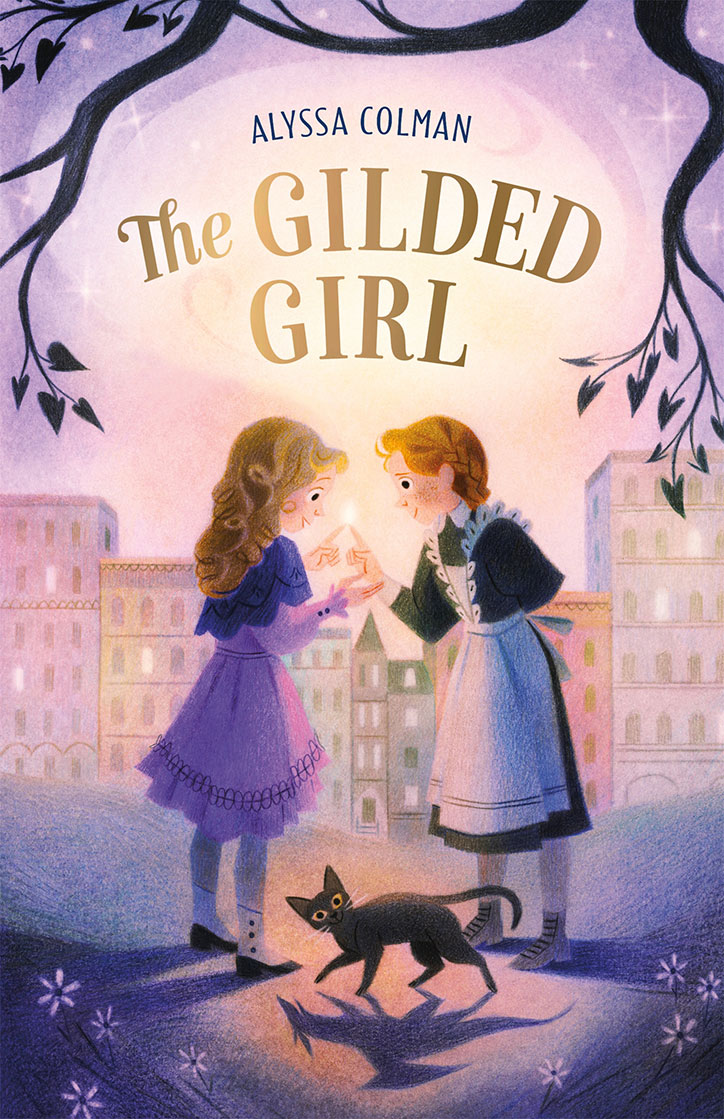 Any child can spark magic, but only the elite are allowed to kindle it. Those denied access to the secrets of the kindling ritual will see their magic snuffed out before their thirteenth birthday.
Miss Posterity's Academy for Practical Magic is the best kindling school in New York City—and wealthy twelve-year-old Emma Harris is accustomed to the best. But when her father dies, leaving her penniless, Emma is reduced to working off her debts to Miss Posterity alongside Izzy, a daring servant girl who refuses to let her magic be snuffed out, even if society dictates she must. Emma and Izzy reluctantly form a pact: If Izzy teaches Emma how to survive as a servant, Emma will reveal to Izzy what she knows about magic.
Along the way, they encounter quizzes that literally pop, shy libraries, and talking cats (that is, house dragons). But when another student's kindling goes horribly wrong, revealing the fiery dangers of magic, Emma and Izzy must set aside their differences or risk their magic being snuffed out forever.
Heartfelt, fast-paced, and utterly absorbing, The Gilded Girl is Alyssa Colman's sparkling debut novel about determination, spirit, and the magic of friendship.
The Gilded Girl
AUTHOR: Alyssa Colman
PUBLISHER: Farrar, Strauss, and Giroux BYR
DATE: April 6, 2021
As a new student, Emma feels a bit out of place. She comes from a life of privilege like the other girls, but she feels like she doesn't quite fit in. She's determined to learn magic and take on every challenge with grace and poise like her mother, but soon realizes that sometimes it's more important to let your true feelings shine. Izzy is the fiercely independent school maid who's had to work for everything she's ever had and can't stand the way the wealthy girls have been handed everything they've ever asked for. She's never had a friend, but she's about to discover that friendship is the key to having everything she's ever dreamed of!
Which girl is most like you? We put together a magical quiz to help you find out if you're more like Emma or Izzy from The Gilded Girl!
QUIZ: Are You More Like Emma or Izzy from The Gilded Girl?:
Are you ready to step into a magical world unlike any other? Find out if you're generous like Emma or independent like Izzy by taking our quiz inspired by The Gilded Girl below!
Ready to read this amazing story? Read the first chapter and enter to win our The Gilded Girl prize pack, filled with amazing goodies that will inspire you to spark magic every day!