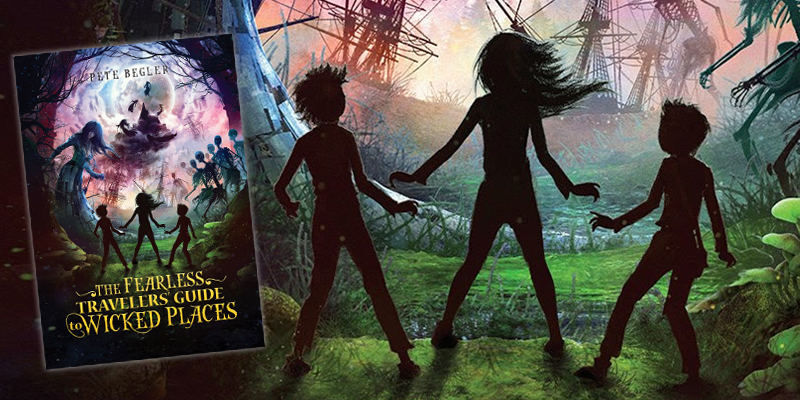 The Fearless Travelers' Guide to Wicked Places
Every time a fantasy book is sent our way, we let out a deep sigh. Ugh, do we HAVE to review this? It's similar to that horrible feeling you get at the end of the school year when there's amazing weather outside and you're stuck inside doing your homework. You know you have to, but it's so just hard to force yourself to focus. It always makes people GASP out loud, but we're just not really fantasy fans.
This is how we reacted when our friends at Capstone sent us a copy of "The Fearless Travelers' Guide to Wicked Places" by Pete Begler. Except, there was something different about this one, and we could tell before we even read it. That's why it ended up landing a spot on our Most Anticipated Reads of 2017 list.
It turns out, we were right. This book is nothing short of fantastic! You guys are are going to LOVE it.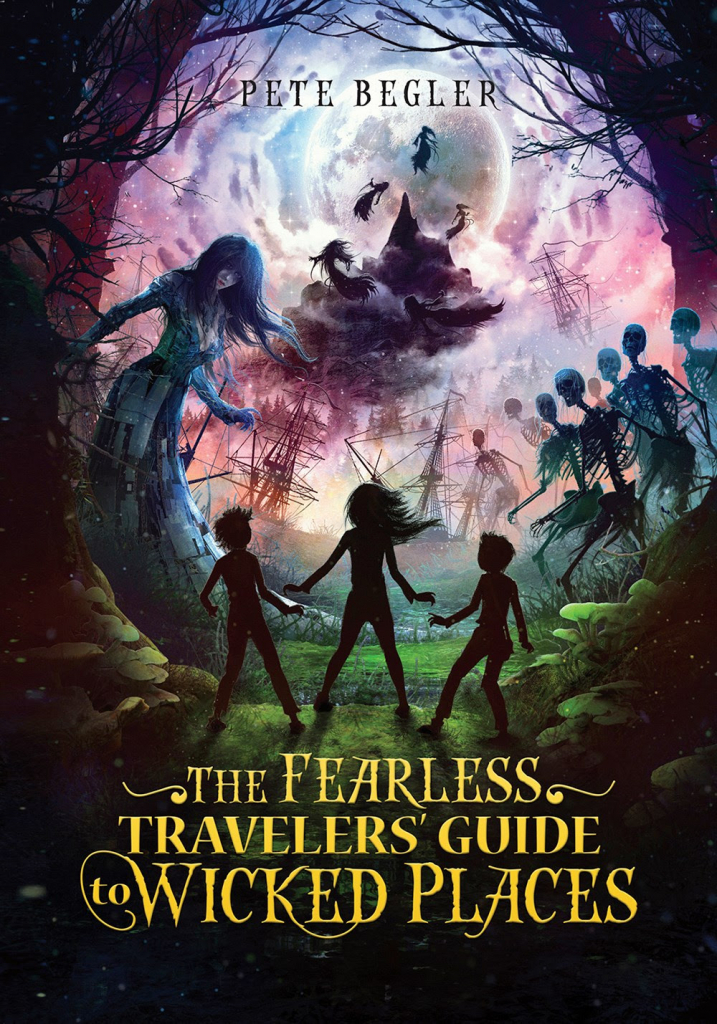 Before you dive in, absolutely judge this book by it's enchanting cover and it's intriguing title. Just look at it. Stare at it for a few minutes. Let it all soak in. Those beautiful swirls of colors and the eerie shadows truly set the vibe of the story. There's always a deep purple cloud looming overhead and with each and every page, nothing is ever what it seems. If you think that's pretty, just wait until you get your hands a copy of the gorgeous hardcover.
We love the Motto of the Fearless Travelers that kicks off the book, letting the reader know they're in for a wild ride. We love it so much, we turned into a graphic for you guys to share: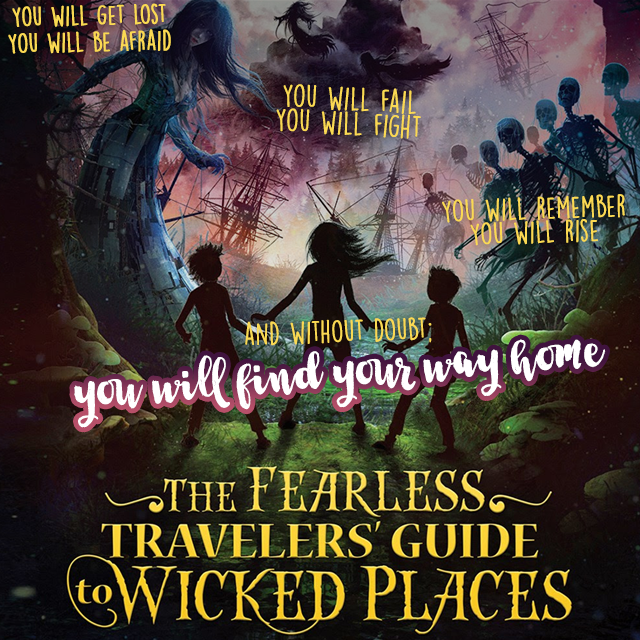 Now, let's dig in. Nell Perkins is a 12 year old girl who doesn't exactly fit in with her peers. Every time she looks at someone, they begin to transform into an animal. The problem? No one else can see these strange transformations, so Nell seems pretty bizarre to an outsider. As women begin disappearing from Nell's town of Mist Falls, she realizes there's an odd force at play that's definitely up to no good. When she tries to speak up about an incident she saw involving a dark purple cloud and a shoe covered in blood, no one takes her seriously since she's the "weird" girl in town.
As Nell embarks on her first day of Summer break, she feels relieved that she can finally spend a few months just being herself without consequence. Unfortunately, her mother is taken by the strange purple cloud and she knows she's the only one who can save her. Nell and her brothers George and Speedy team up with an odd man named Duke Badger to travel to the Dreamlands and the Wicked Places to help save her mother from the witchy Dark Daughters.
Nell must be more courageous than she ever imagined she could be as she comes face to face with unusual creatures, powerful magic, and unpredictable worlds she never knew possible.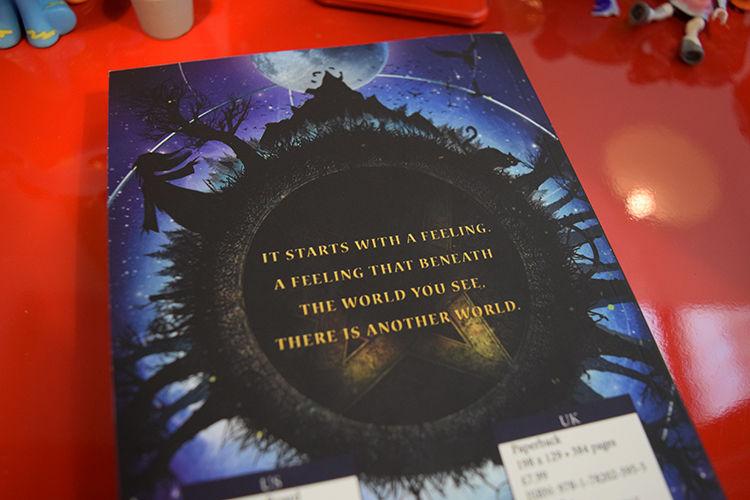 The story is super creative, well-written, twisty, and layered. It's vivid, detailed, and full of uncertainty. You'll always be left with a shiver down your spine and a nagging wonder of what will happen next. Even if you're a reluctant fantasy reader like us, you'll likely be unable to put this book down. The fantastical story is paced extremely well and there's always something exciting or suspenseful happening on every page. During the moments where things slow down a bit, the surroundings and Nell's journey are described with such wonderful detail that you'll find yourself imagining yourself traveling along right beside her.
It's obvious that Pete Begler has written for TV shows, "The Fearless Travelers' Guide to Wicked Places" is extremely cinematic at every turn and is just BEGGING to be turned into a movie. (We nominate Francesca Capaldi to play Nell. She's exactly who we thought of as we were getting to know Nell in the first few pages and it stuck with us while reading. Bonus: She's 12! Make it happen, movie execs!)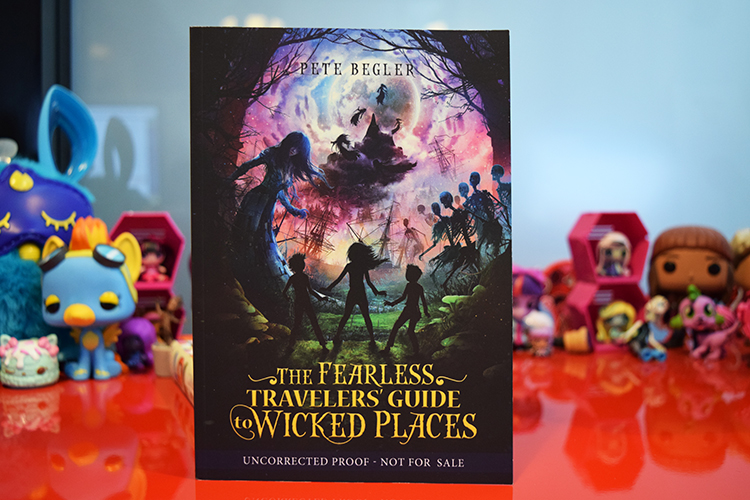 Speaking of Nell Perkins, we just completely loved her right off the bat. She doesn't believe that she's as fearless, strong, or beautiful as her mother – but as the reader, you can tell from the very beginning of the story that this is far from true. Nell Perkins is extremely special and the "gift" she has that people mock her for is actually one of her very best qualities, which she eventually comes to realize along her journey.
Have we convinced you guys to give this book a read yet? We're trying be enticing yet spoiler free because we believe it's definitely best read with a fresh perspective and unknowing of what's about to unfold. Upon writing the book, author Pete Begler said "I wanted to write a book about remaining true to who you are, seeing through the masks people present to the world, discovering your own power and embracing all the possibilities life has to offer." He definitely succeeded. This book is all of those things and more.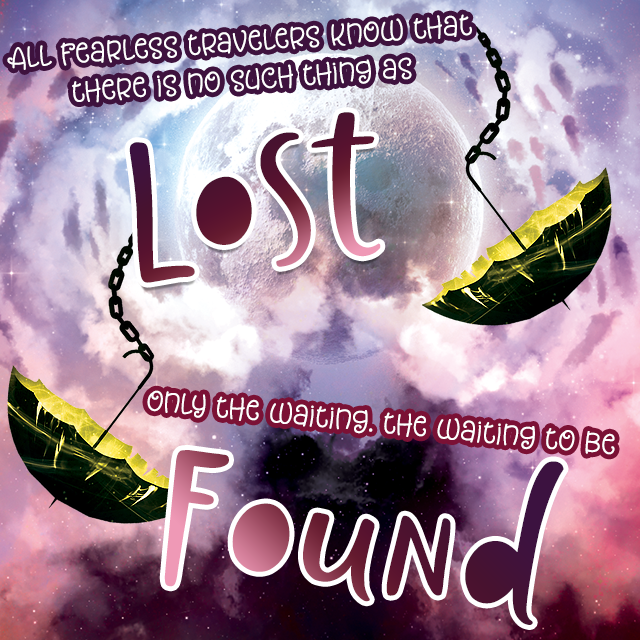 All in all, we were delightfully surprised by "The Fearless Travelers' Guide to Wicked Places" and definitely recommend it to any reader who's looking for an unpredictably twisty, yet fun story to read. It's got tons of quotable lines, heartwarming moments, and it's just oozing with creativity and adventure.
We also recommend it to anyone playing along with YAYOMG! Book Bingo. It's perfect for anyone looking to mark off "More than 300 Pages", "Cover You Love", "Strong Female Character" and a few other squares for sure.