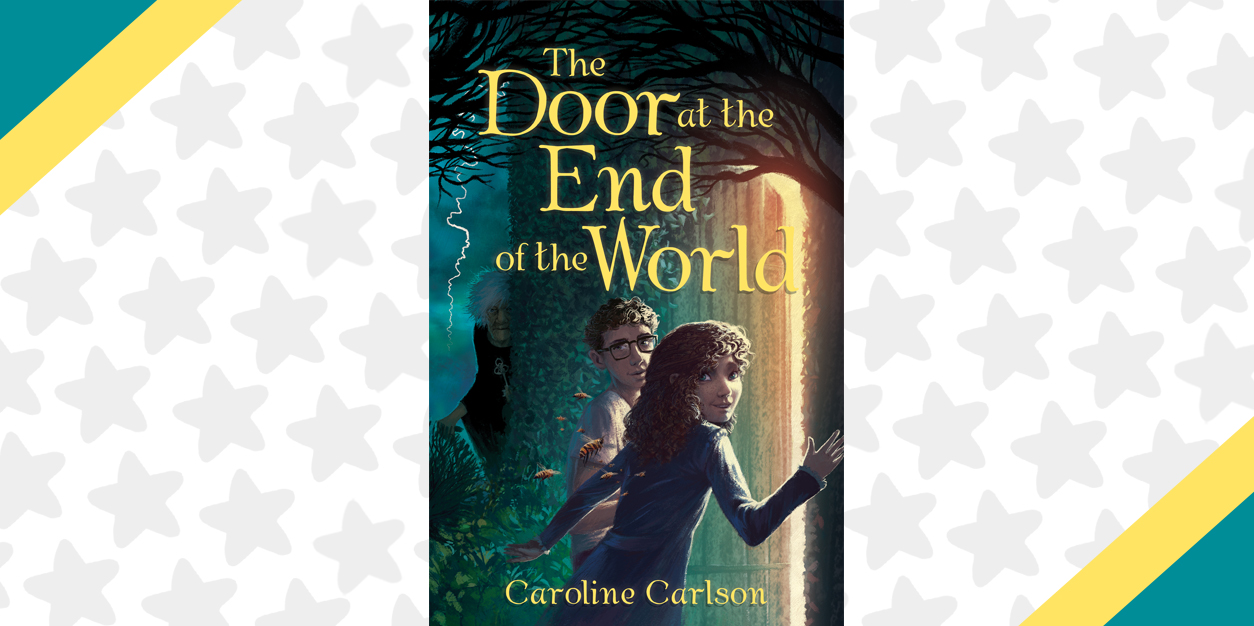 5 Fun Facts About The Door at the End of the World + GIVEAWAY!
Leading up to it's release, we kept hearing The Door at the End of the World being compared to A Wrinkle in Time and Stranger Things – which obviously grabbed our attention. We love both, and after reading this fantastic new book , we have a very good feeling that you will too!
This otherworldly adventure by Caroline Carlson is a perfect read for anyone who's ever felt unremarkable. If you love stories rich with intriguing fantasy worlds and magical creatures – you'll absolutely love adventuring along with Lucy.

The Door at the End of the World is now available from HarperCollins, but we're giving TWO lucky YAYOMG! readers a chance to win a signed copy. Scroll down for your chance to enter.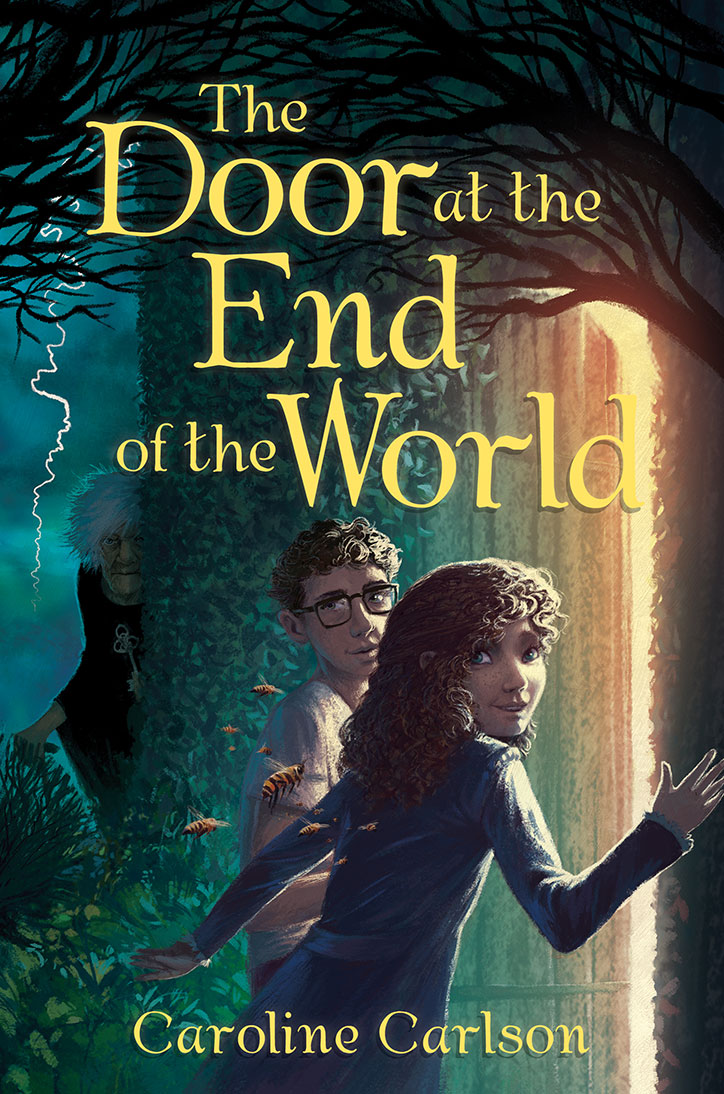 What begins as a rather unremarkable Tuesday quickly turns to disaster when Lucy, the Gatekeeper's deputy, discovers that her boss has vanished and the door connecting Lucy's world to the next world over is broken—and it all might be Lucy's fault.
To save the Gatekeeper and set things right, Lucy must break the rules for the first time ever and journey with an otherworldly boy, a suspiciously sneaky girl, and a crew of magical bees into the seven worlds beyond her own.
But Lucy isn't the only one breaking the rules. As dangers gather around her, she learns she's up against a sinister force that's playing with the delicate fabric of time and space, no matter what the deadly costs or consequences.
Lucy's never had to save the world before—and now, somehow, she's got to find a way to save eight of them.
The Door at the End of the World
AUTHOR: Caroline Carlson
PUBLISHER: HarperCollins Children's Books
DATE: April 9, 2019
Author Caroline Carlson is taking you beyond the pages of The Door at the End of the World. She shared 5 fun facts about bringing this story to life – including the part where it wasn't even supposed to happen in the first place!
Author Caroline Carlson Shares 5 The Door at the End of the World Fun Facts:
I didn't mean to write this book

Some authors have lots of different ideas for stories bumping around in their imaginations all the time, but I'm the sort of writer who usually has only one good idea at a time. A few years ago, I had a great idea for a book…but when I tried to start writing it, I realized my great idea wasn't so great after all. I needed a new story to write, and since my editor was waiting for a manuscript from me, I needed it quickly! So I decided to take a shower. By the end of the shower, I promised myself, I'd come up with a brand new idea.

About 45 minutes later, I'd gotten most of the soap out of my hair, and I'd thought of a title: The Door at the End of the World. It seemed like a good title for a book. I didn't have any idea what would happen in the book, but the title made me want to find out — so, later that day, I started writing. The whole time I was writing the first draft, in fact, I wasn't quite sure what would happen next. But I was excited to find out!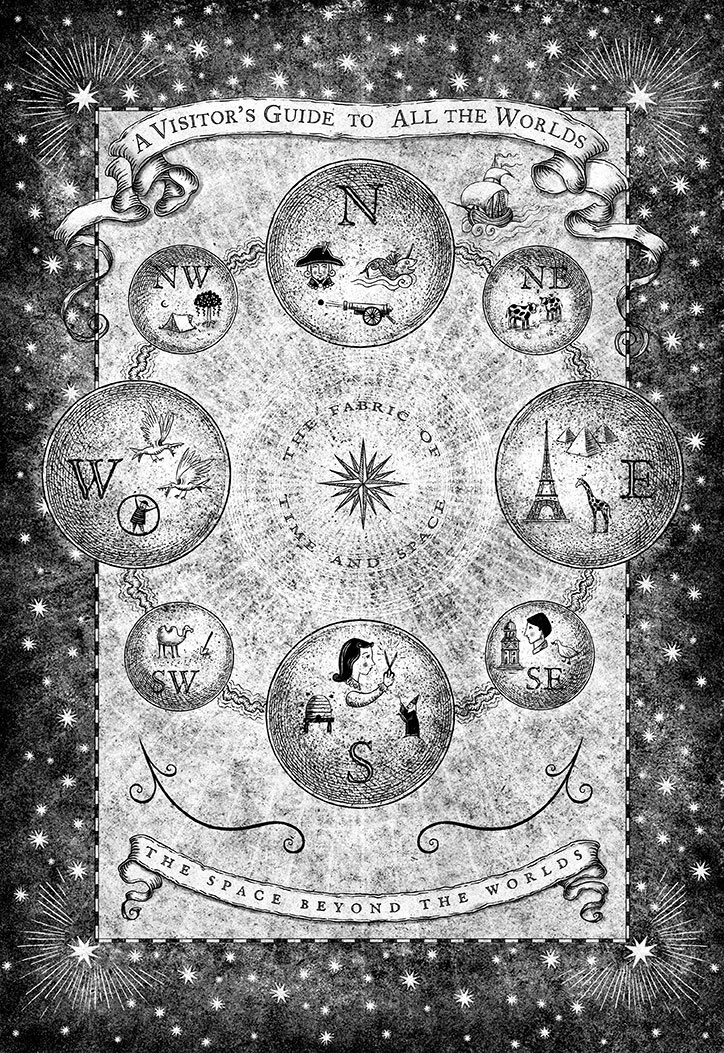 The story takes place in eight different worlds – including our own

The main character, Lucy, lives in a cute little world called Southeast, where ducks float around in ponds and nothing much more exciting than that ever happens.

Fortunately for her, Southeast is connected by magical doors to two other worlds: South, which is full of flying carpets, bubbling purple lagoons, and other fantastic things; and East, which is our world, full of things that seem equally fantastic to Lucy, like giraffes and grapefruit. There are eight worlds in all, each connected to its neighbors by magical doors.

Over the course of the story, Lucy and her friends get to visit all eight of them: a forested world where you get around by swinging on vines, an ocean world where battles on the high seas are a spectator sport, a high-tech world where you can tell your house what to do, a world that's mostly full of cows, and more!
Thistle-backed thrunts aren't as cute as they look

Since some of the eight worlds in The Door at the End of the World are magical, I got to invent a few magical creatures who you'll meet during the story. My favorites are the spelling bees: a hive's worth of friendly, intelligent bees who fly into formation to spell out words like HOW DO YOU DO? and TROUBLE! and, sometimes, HELP! The bees are nicer than the yellow-winged wailers, huge birds who fly into thunderstorms because they love to be zapped by lightning. And worst of all are the thistle-backed thrunts. They may look adorable—like spiky little fuzzballs with teeth—but they can eat through anything, and what they'd like to eat most is you.
Cows can go down stairs

You might be surprised to find out that even authors who write fantasy fiction have to do real-life research when they're creating their imaginary worlds. Most of my eight worlds are entirely made up, but I wanted to make sure they were made up in ways that readers would believe, which meant I had to be sure to get my facts straight! Here are some of the questions I had to research as I was writing The Door at the End of the World:

What's a place that's halfway between central Europe and New Zealand? (In the western hemisphere, it's somewhere near Colorado. A few scenes in the book take place just outside of Denver.)

When was the Ford Model T invented, and how does it work? (1908, and it's pretty complicated, but one of the characters in the book attempts to drive one anyway.)

Can cows walk down stairs? (Despite what you might have heard, they can walk down stairs if the stairs are shallow enough, but they really don't like to, so you'd better give them a good reason to do it.)
I still can't remember one important character's name

When I name the characters in my books, I usually don't change those names later on. In The Door at the End of the World, Lucy has always been Lucy, her brother Thomas has always been Thomas, and the mysterious, possibly criminal girl named Rosemary has always been named Rosemary — at least as far as anyone knows.

When it was time to name one important character, Lucy's accidental traveling companion who might actually be a prince, I got a little stuck. First, his name was George — but there's a real Prince George in England now, and I didn't want anyone to think I was writing about him. So I changed his name to Henry — but I already had another character named Henry in the book. Finally, I decided to call him Arthur. It's a nice, princely name, but since he's had so many names by now, I can never remember which one is right! When I talk about this character, I call him "George-no-Henry-no-Arthur, wait, is it Arthur? Let me look it up." True story: I even had to look up his name while I was writing this paragraph. Sorry, Arthur.
The Door at the End of the World Giveaway: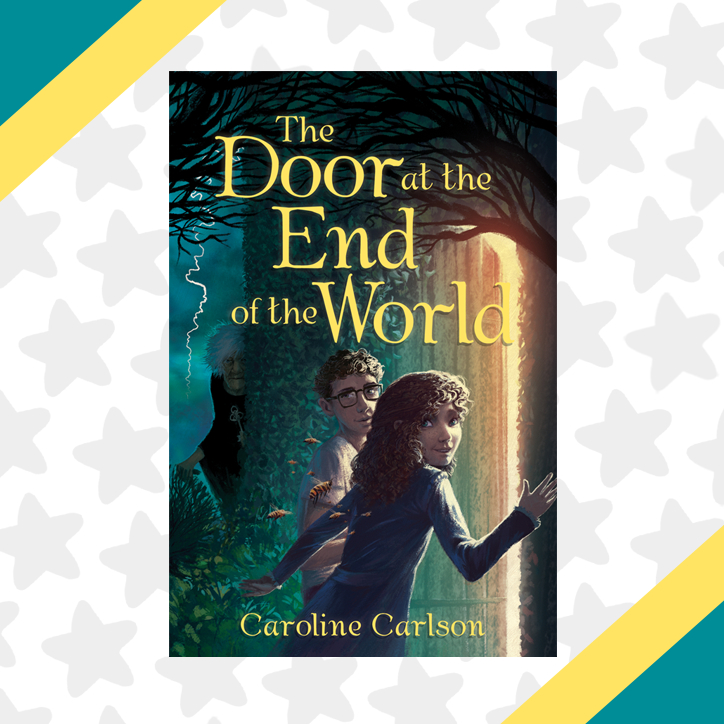 WHAT DO I WIN?:
TWO lucky winners will receive a SIGNED copy of The Door at the End of the World. Prizes generously provided by Caroline Carlson.
HOW DO I ENTER?:
Grab a parent or guardian and have them fill out the form below by April 25, 2019 at 11:59pm ET.
Giveaway runs from 4/11/19 at 03:30 pm ET through 4/25/19 at 11:59 pm. Open to US residents ONLY. Be sure to read the fully detailed rules HERE before entering.
*You must be 18 or older to enter. Please, only ONE entry per person. If selected as a winner, we will provide your parent/guardian with an affidavit to confirm that you are a valid winner who has permission to win. They will be REQUIRED to sign and return the affidavit to YAYOMG! to claim your prize. Prizes will not be mailed out without signed parental consent.
Want to win more amazing reads? Click here for your chance to win a copy of Twinchantment by Elise Allen and a Loungefly Mini Backpack!