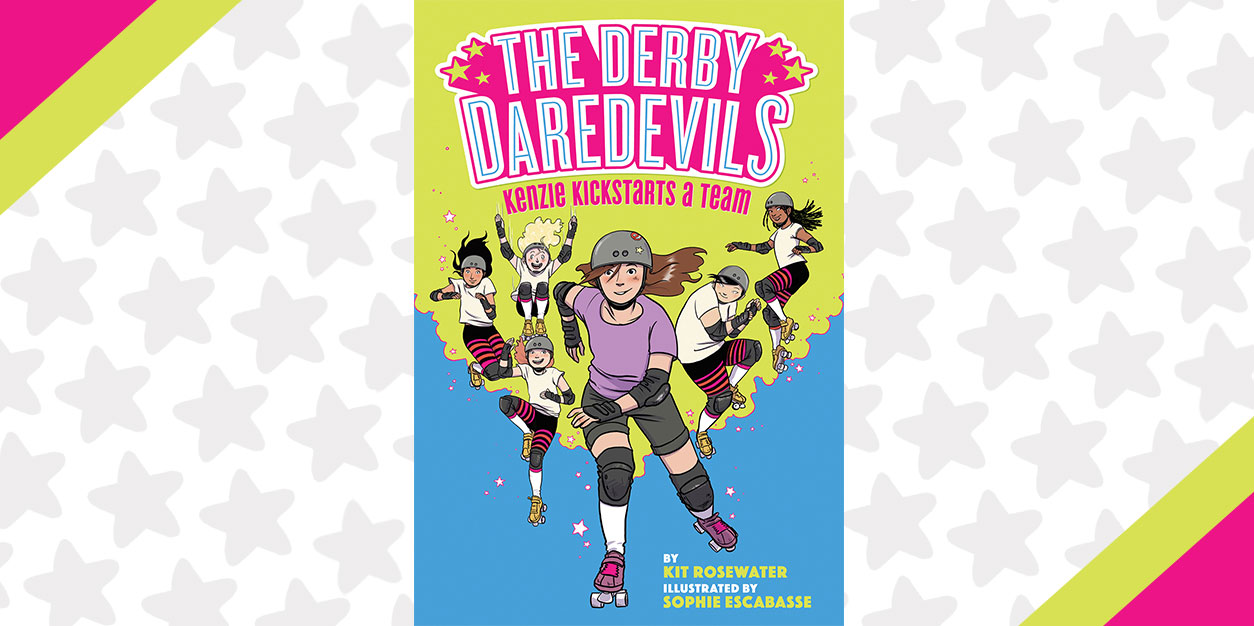 7 Fun Facts About The Derby Daredevils
Friendship, teamwork, and roller derby collide in The Derby Daredevils, an exciting new series from author Kit Rosewater.
Kenzie and her BFF Shelly have been dreaming of skating on a roller derby team pretty much forever. When a junior league finally opens up in their town, their excitement quickly comes to a halt. The girls won't be able to play together unless they have a full team of five! They quickly start recruiting, but adding new friends into such a close-knit friendship isn't always easy. Kenzie starts to get jealous when Shelly becomes super close with their other teammates and invites Kenzie's secret crush to join the team.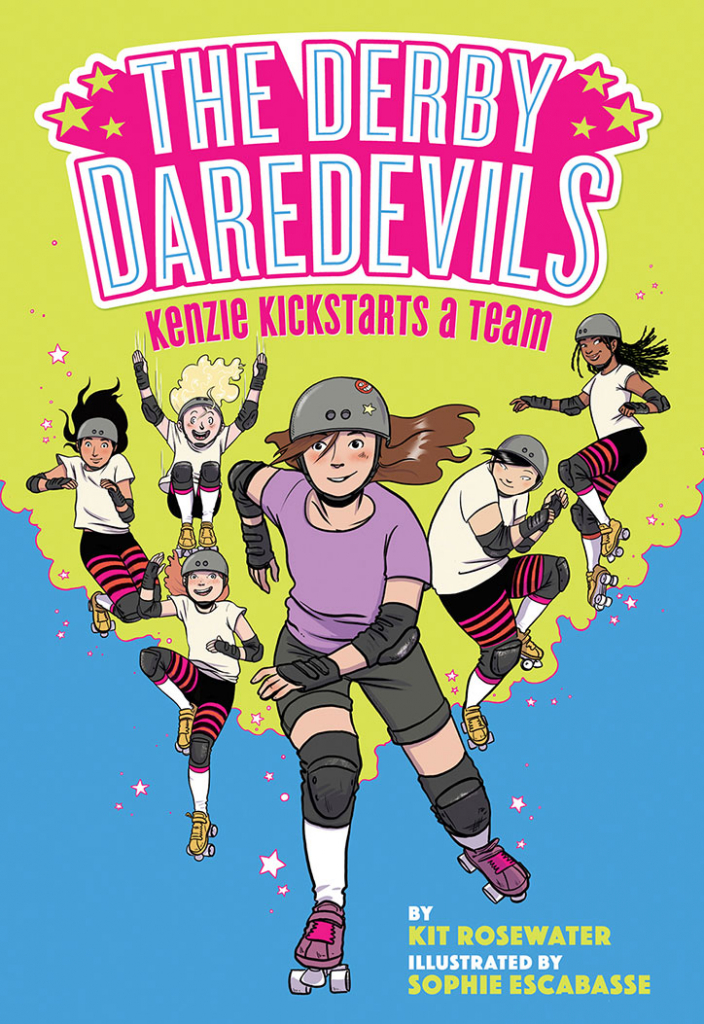 A highly illustrated middle-grade series that celebrates new friendships, first crushes, and getting out of your comfort zone.
Ever since they can remember, fifth-graders Kenzie (aka Kenzilla) and Shelly (aka Bomb Shell) have dreamed of becoming roller derby superstars. When Austin's city league introduces a brand-new junior league, the dynamic duo celebrates! But they'll need to try out as a five-person team. Kenzie and Shelly have just one week to convince three other girls that roller derby is the coolest thing on wheels. But Kenzie starts to have second thoughts when Shelly starts acting like everyone's best friend . . . Isn't she supposed to be Kenzie's best friend? And things get really awkward when Shelly recruits Kenzie's neighbor (and secret crush!) for the team. With lots of humor and an authentic middle-grade voice, book one of this illustrated series follows Kenzie, Shelly, and the rest of the Derby Daredevils as they learn how to fall—and get back up again.
The Derby Daredevils: Kenzie Kickstarts a Team
AUTHOR: Kit Rosewater
ILLUSTRATOR: Sophie Escabasse
PUBLISHER: Amulet Books
DATE: March 24, 2020
If you love friendship driven series like The Startup Squad and The Baby-Sitters Club, The Derby Daredevils will quickly become your new fav. It's filled with awesome illustrations by Sophie Escabasse that add to the action and really bring the story to life. We loved all the kick-butt derby names (Bomb Shell! Kenzilla!) and the glimpse into derby life, but mostly, we just loved what a sweet story this is. It's an honest look at first crushes, changing friendships, and learning how to pick yourself up when you fall. Plus, we just know it'll inspire girls to find their confidence and start lacing up their skates to create derby teams of their own.
We're so excited that author Kit Rosewater is here today to dish on the series and give readers a peek at what's waiting for them between the pages of the first Derby Daredevils book, Kenzie Kickstarts a Team.
Author Kit Rosewater Shares 7 Fun Facts About The Derby Daredevils:
FACT #1:

I love diving into research while writing, and for The Derby Daredevils that meant lacing up skates and hitting the track! To truly understand what it was like for the Daredevils to try out roller derby, I had to give it a go myself. Because I'm good at remembering rules, I trained to become a roller derby official instead of a roller derby player.

Unfortunately I had to stop due to health issues just before the derby bout season began, but I am trained as a referee, which really comes in handy for writing all those roller derby jam scenes!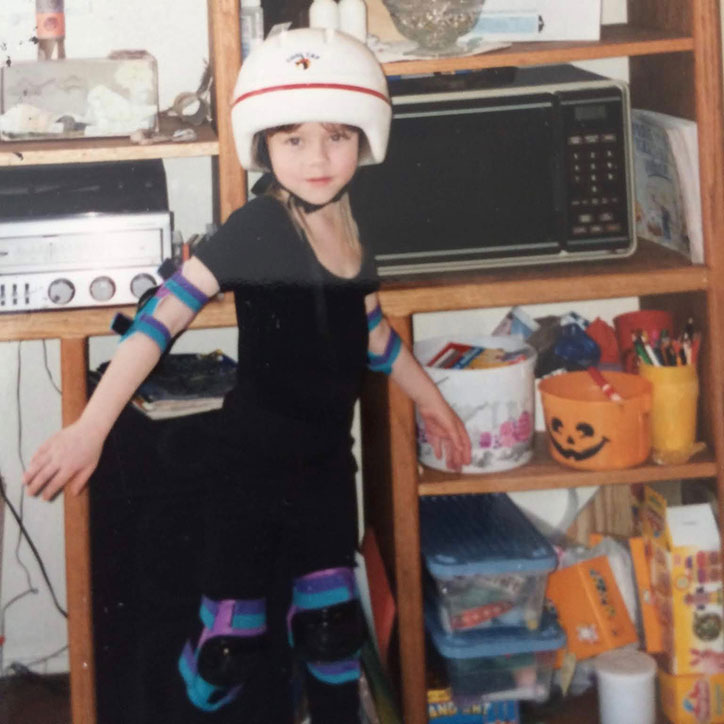 FACT #2:

One of the reasons I wanted to write about roller derby is because it's a sport that's really creative, and when I was a kid I thought I had to choose between being creative or being athletic. I loved playing basketball in my driveway or throwing the softball at the park, but because I wasn't amazing at running or throwing, I thought that meant sports weren't for me. Not true!! You can play sports and be an artist, or a writer, or a singer or musician.

If I could go back in time, I would tell my kid-self to keep doing all the things she loved instead of putting herself into one labeled box. (My labeled box was "nerdy theatre kid," if you were wondering.)
FACT #3:

Before my characters officially became the Daredevils… they were known as the Flannels! I know, weird name for a roller derby team, right? That's because originally the Flannels weren't a roller derby team, they were a group of friends living in the city. Kenzie, Shelly, and the crew began as a younger chapter book series of third graders trying out lots of different activities like acting, dog grooming, neighborhood investigating… and roller derby skating!

When my agent and I took the series proposal on submission to editors, there was a lot of interest in the roller derby book, as well as some hints that the girls might have more freedom to do cool things if they were older. It was a no-brainer to age the girls up and put them on the roller derby track from the start!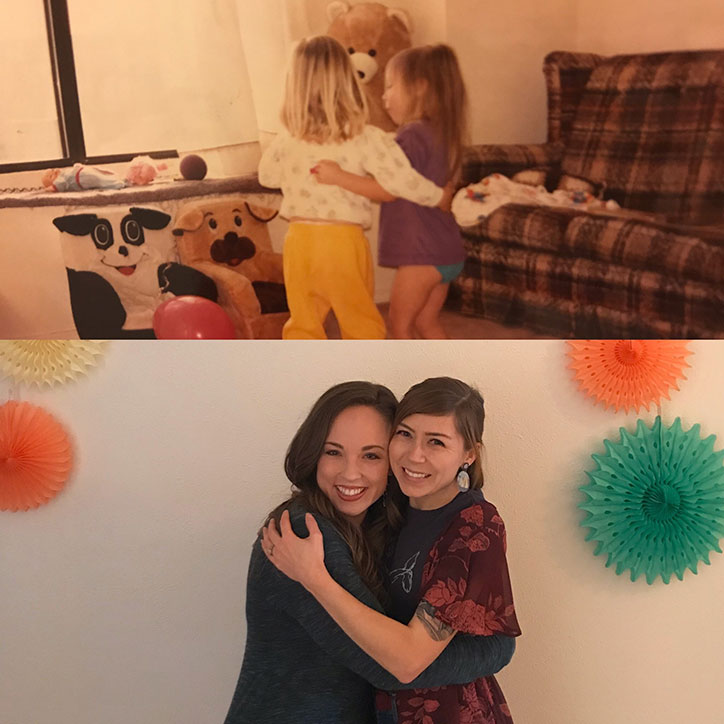 FACT #4:

The best friend Dynamic Duo from Book 1 of The Derby Daredevils series — Kenzie and Shelly — is based on my own childhood friendship! When I was still a baby, my mom met another mom from a parenting group who had a daughter only six months younger than me. We joke that we're each other's oldest friends. We were friends before we could talk, and are still friends today! Her name is Holly, and I put a special shout-out to her in the book by using her derby name, "Wreck the Holls," for one of the characters!
FACT #5:

While the Daredevils Book 1 went through a lot of changes during the editing process, something that always stayed the same was keeping the series based on a group of friends. As a 90s kid I grew up watching films and TV shows with big ensemble casts. Old school movies like The Sandlot, The Goonies, and The Mighty Ducks made me feel like I was included within this awesome group of friends. I wanted to give the reader that same feeling with this series, so I always knew there would be a group of kids who got together and went off on adventures and shenanigans!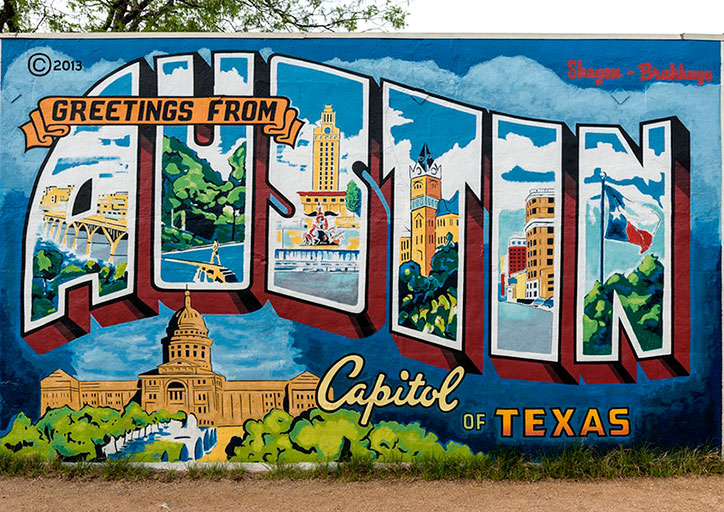 FACT #6:

The Derby Daredevils series is set in Austin, Texas for three main reasons. The first is because I was living in Austin while I wrote Book 1, and it was easy to take walks along Lady Bird Lake or South Congress Avenue and collect tons of cool places for the girls to hang out.

The second reason is because of Austin's connection to roller derby! While derby originated in the 1930s, it was revived in Austin in the early 2000s as the wickedly-cool sport we know it as today.

Finally, I knew Austin was the perfect setting for the Daredevils because the series is all about a group of quirky misfits who band together, and Austin is known as a quirky city where anything can happen and anyone can flourish. Its main motto is: Keep Austin Weird!
FACT #7:

I LOVE bright and colorful fashion, so as soon as I found out The Derby Daredevils were a go, I immediately started a collection of clothes and accessories to wear while doing author events! Some of my favorite items include bright pink hoop earrings, a rainbow-sequined crop top, a roller skate disco dress, a blue-sequined bomber jacket with disappearing and reappearing stars, and a shimmery rainbow dress!
The Derby Daredevils: Kenzie Kickstarts a Team is out today, and the next book, Shelly Struggles to Shine, is slated for later this year! Looking for more books that bring together awesome girls playing extreme sports? We think you'll love Shred Girls by Molly Hurford.