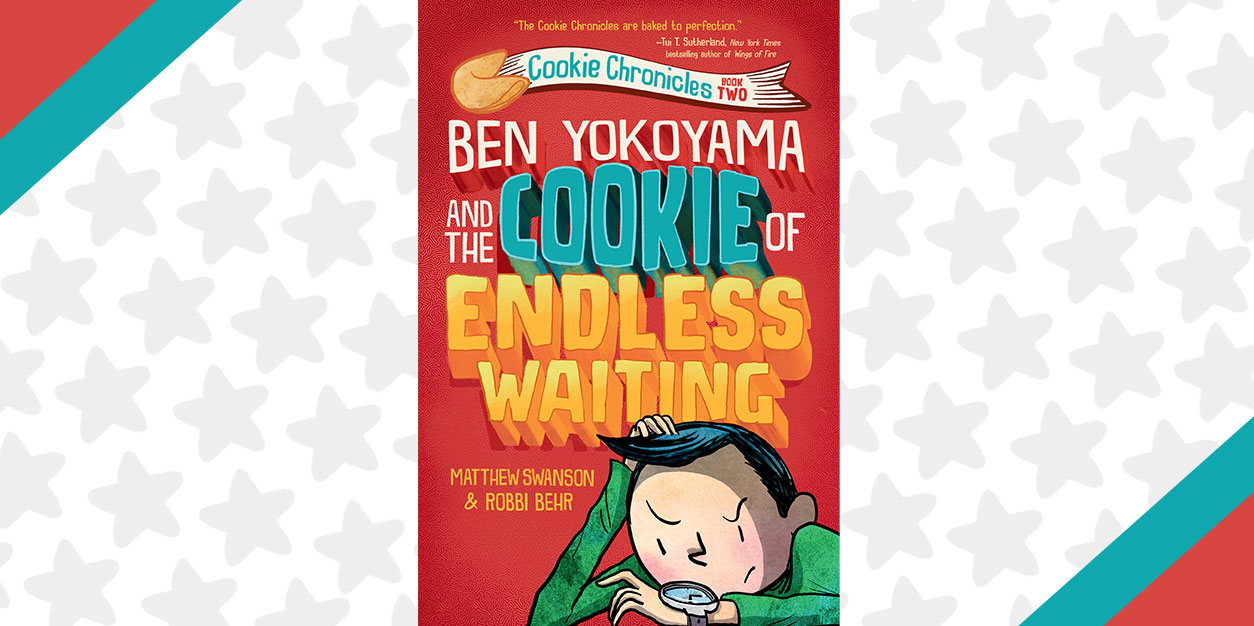 10 Things That Are Totally Worth Waiting For: An EXCLUSIVE Cookie Chronicles Minicomic
Cracking open a fortune cookie after scarfing down some tasty Chinese takeout is pretty much the best part of the meal. Chowing down on that crispy cookie while finding our fortunes always leaves us wondering why more meals don't end with a sweet treat and words of wisdom.
In Ben Yokoyama and the Cookie of Doom, the first book in the new The Cookie Chronicles series, Ben goes out with his aunt to a Chinese restaurant and has his first-ever fortune cookie. The experience is life-changing for Ben – actually, more specifically – he thinks it might be life-ending! His fortune reads "LIVE EACH DAY AS IF IT WERE YOUR LAST", which as a super literal-minded kid, leaves him both alarmed and inspired. He immediately starts crafting a bucket list of all his lifelong dreams and things he'd like to accomplish on his last day on Earth. As Ben starts crossing things off the list, he starts taking bold risks, trying new things, and inspiring his family to do the same! It's hilarious, heartwarming, and filled with unique illustrations showcasing Ben's LOL-worthy misadventures.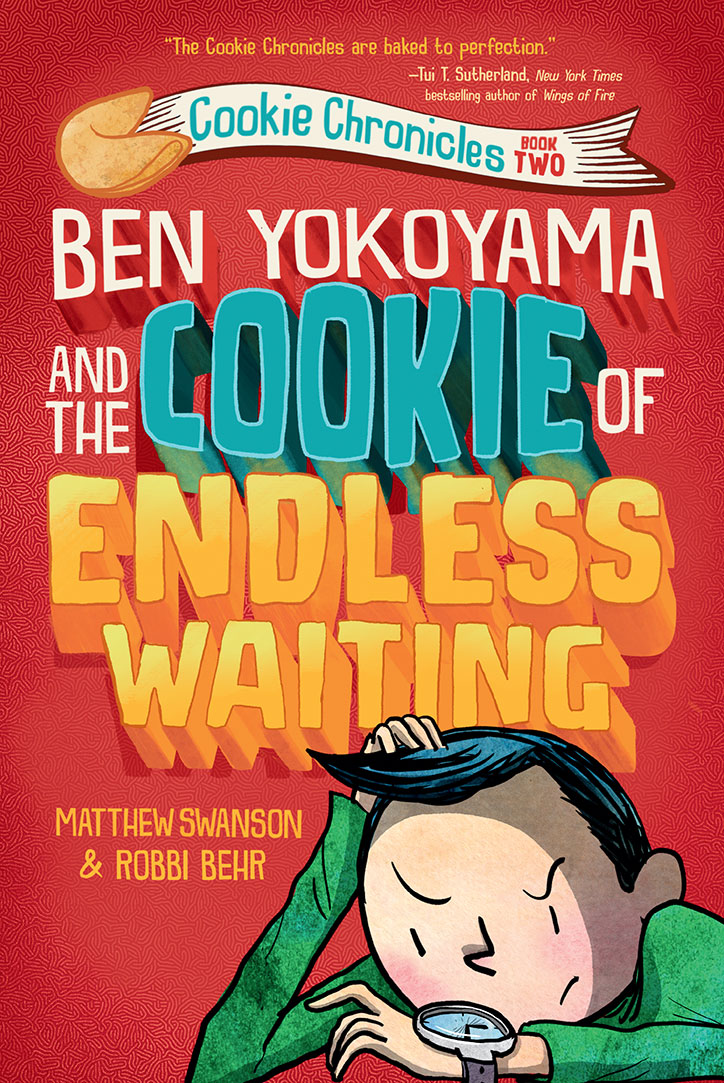 Ben Yokoyama and the Cookie of Endless Waiting is a part of the Cookie Chronicles collection. Literal-minded Ben cracks open a fortune cookie and it tells him that he can have anything he wants, if only he's willing to wait… A madcap adventure about the perils of patience, for fans of DIARY OF A WIMPY KID or THE TERRIBLE TWO.
Good things come to those who wait.
Ben does his best to heed his fortune cookie's advice, and as a result he is paired with Walter–the kid who's always picked last–for a school scavenger hunt. Working with Walter must be a good thing if the cookie said so, but so far all he does is talk too loud and recite obscure facts about feet. Meanwhile, Ben has an argument with his best friend Janet, and waiting for her to apologize first isn't going so well…. But eventually, Ben's patience starts paying off: if he and Walter are able to pull out a win in the scavenger hunt, they'll earn a half-day of recess for the whole school! Waiting may not always be a good thing, but taking the time to listen and consider all options isn't half bad.
The Cookie Chronicles: Ben Yokoyama and the Cookie of Endless Waiting
AUTHOR: Matthew Swanson and Robbi Behr
PUBLISHER: Alfred A. Knopf Books for Young Readers
DATE: March 2, 2021
The second book, Ben Yokoyama and the Cookie of Endless Waiting, was also just released, and it's just as fun as the first! In this book, Ben's fortune reads "GOOD THINGS COME TO THOSE WHO WAIT," so he believes that he can get anything he wants by pressing pause on his life and responsibilities and just…waiting. Will Ben's patience pay off? You'll have to read it to find out – but we've got a special treat for you in the meantime!
Authors Robbi Behr and Matthew Swanson, the wife/husband, illustrator/author co-creators of the Cookie Chronicles series, have created an EXCLUSIVE minicomic all about the things in life that are totally worth waiting for!
The Cookie Chronicles EXCLUSIVE Minicomic: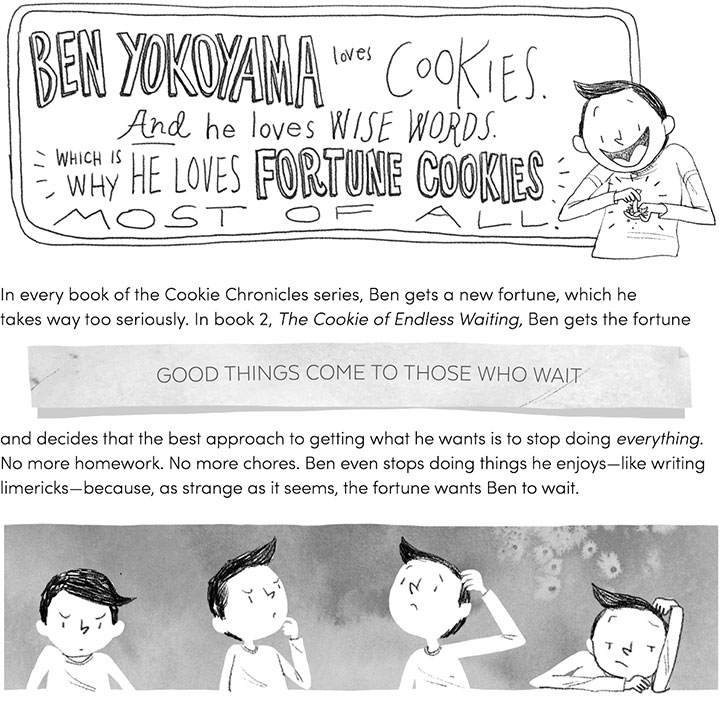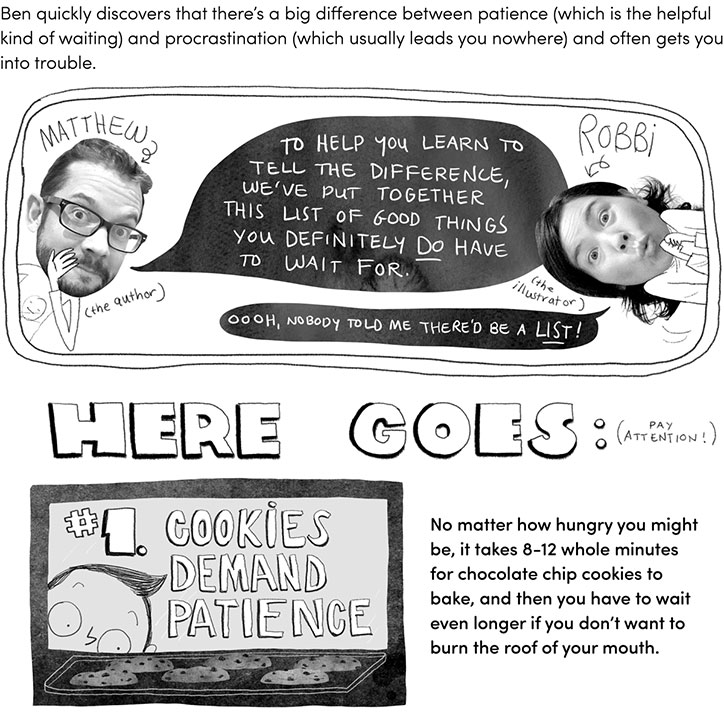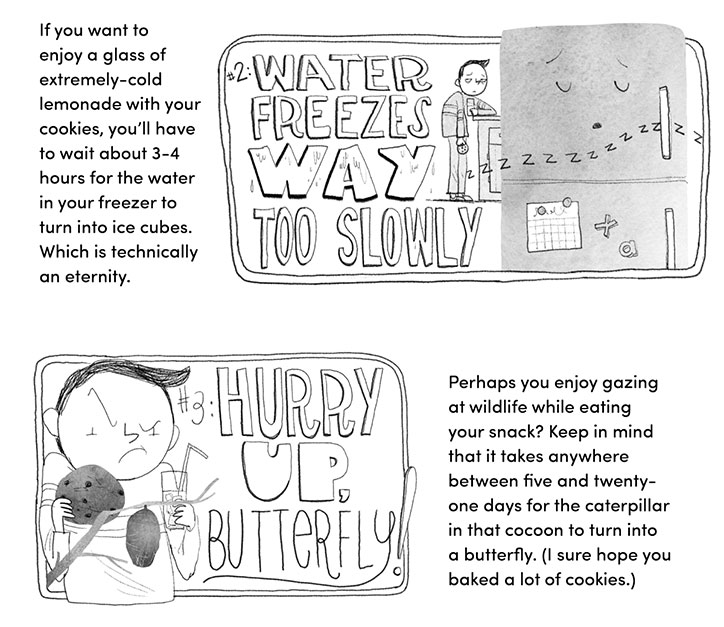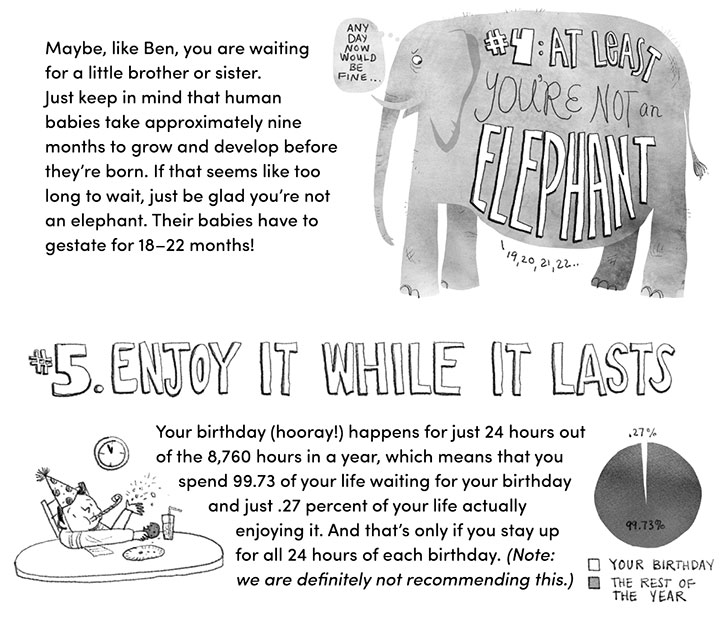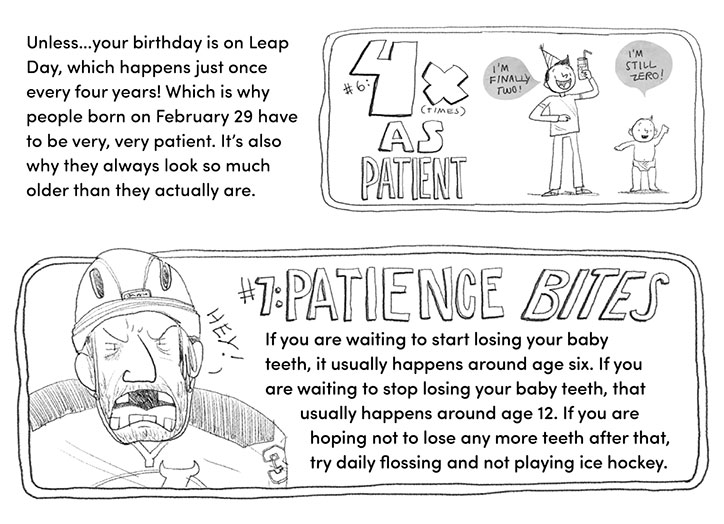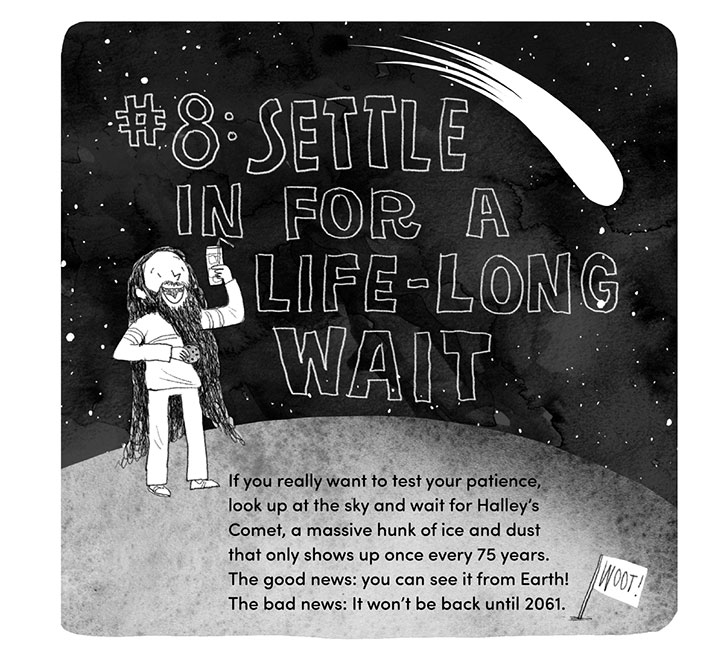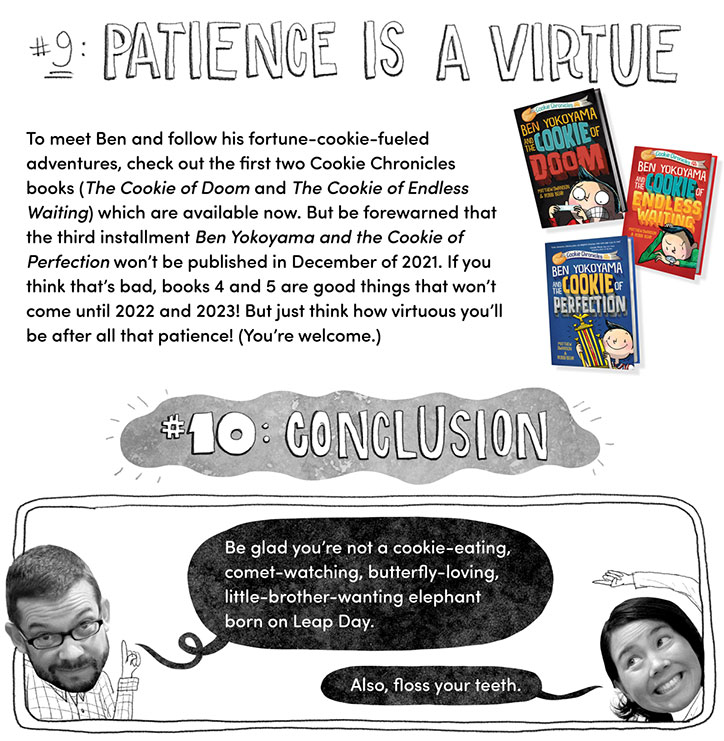 Can't wait to read The Cookie Chronicles? You can learn more about the authors, their many other books, and/or ask them to visit your school by visiting their website HERE! You can also follow their adventures (and watch their daily, 60-second videos) on Instagram and YouTube!