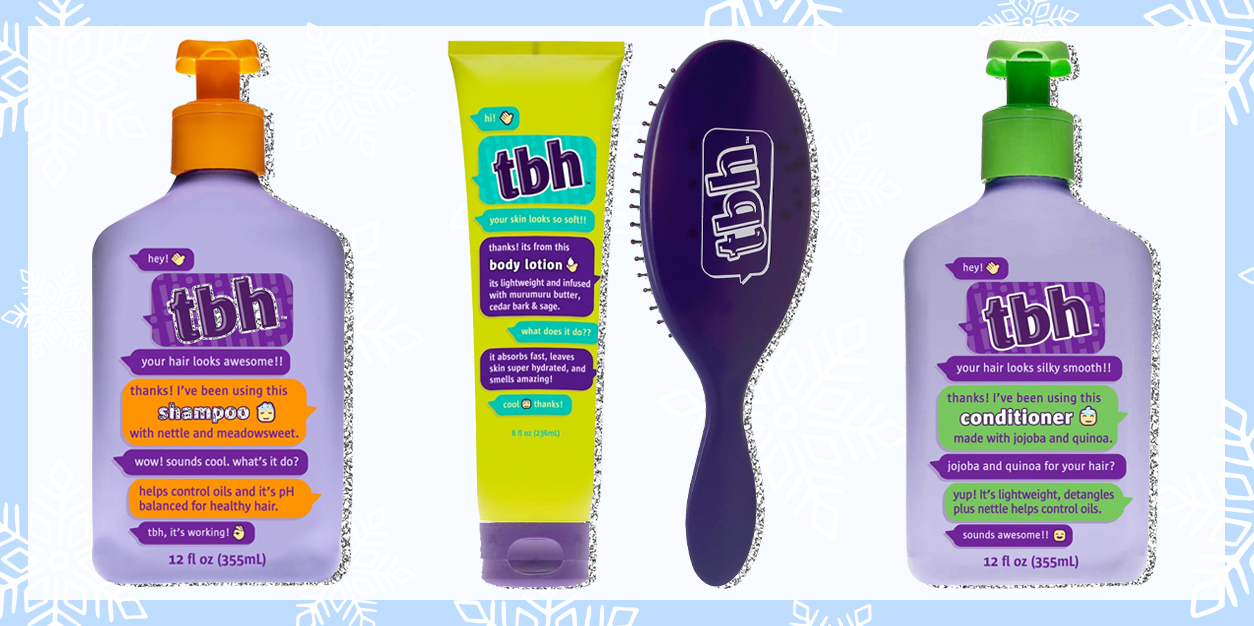 TBH Kids Showertime Gift Set Giveaway
NOTE: The items in our TBH Kids Holiday Showertime Gift Set Giveaway were provided by the brand for the purposes of our Holly Jolly Giveaways. No money was exchanged, and all opinions are our own. We reached out to these brands for this giveaway series because they create products we love.
In need of a winter routine refresh? For our next Holly Jolly Giveaway, our friends at TBH Kids are spreading holiday cheer by giving one lucky winner a SNOW-tally amazing Showertime Gift Set!
With 2022 on the horizon, you're probably starting to think about what's to come in the new year. As you set goals to try new things and improve your grades, we believe the new year is the perfect time to reset routines and start fresh! Routines and habits can be hard to adjust – but whether you want to get up an hour earlier to squeeze in some mindfulness or start taking nightly showers before bed, it can be hard to stick to a new routine or habit without some serious effort.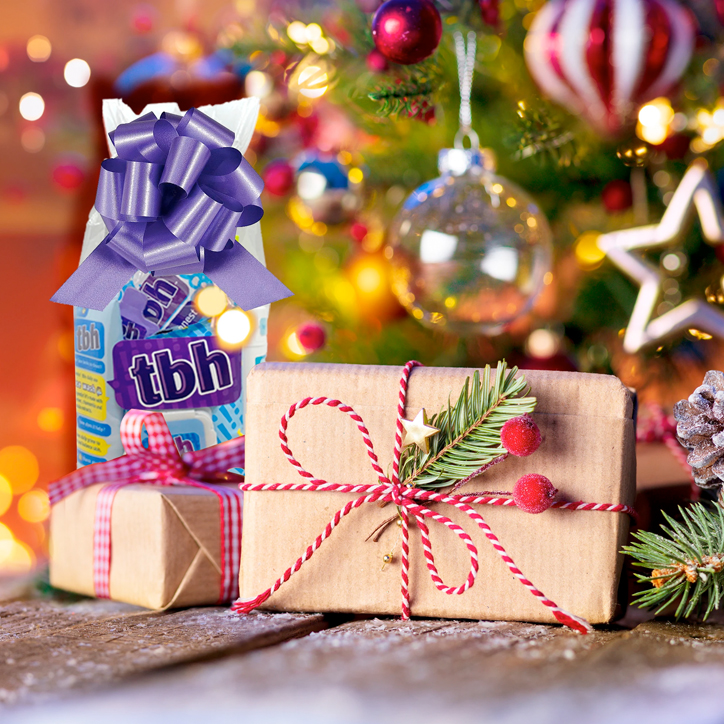 The TBH Kids Showertime Gift Set is here to save the day! Their all-natural bath, body, and hair products make starting healthy routines a breeze! They're products you'll look forward to using, bringing so many nourishing nutrients to your hygiene rituals. From invigorating body wash to moisturizing body lotion, these 5 fab products will have you looking forward to your daily showers. Plus, stepping away from screens and stress and into a soothing shower for a few minutes won't just help you get squeaky clean – it'll help clear your mind, too! Showers are super relaxing, and you'll step out ready to face any challenges that lie ahead. So as you set intentions and resolutions for the new year, definitely consider a shower time shakeup!
TBH Kids has tons of amazing gift sets you'll want to add to your holiday wishlist, but if you're feeling lucky, grab your favorite adult and have them enter for a chance to WIN a Showertime Gift Set below!
TBH Kids Holiday Showertime Set Giveaway: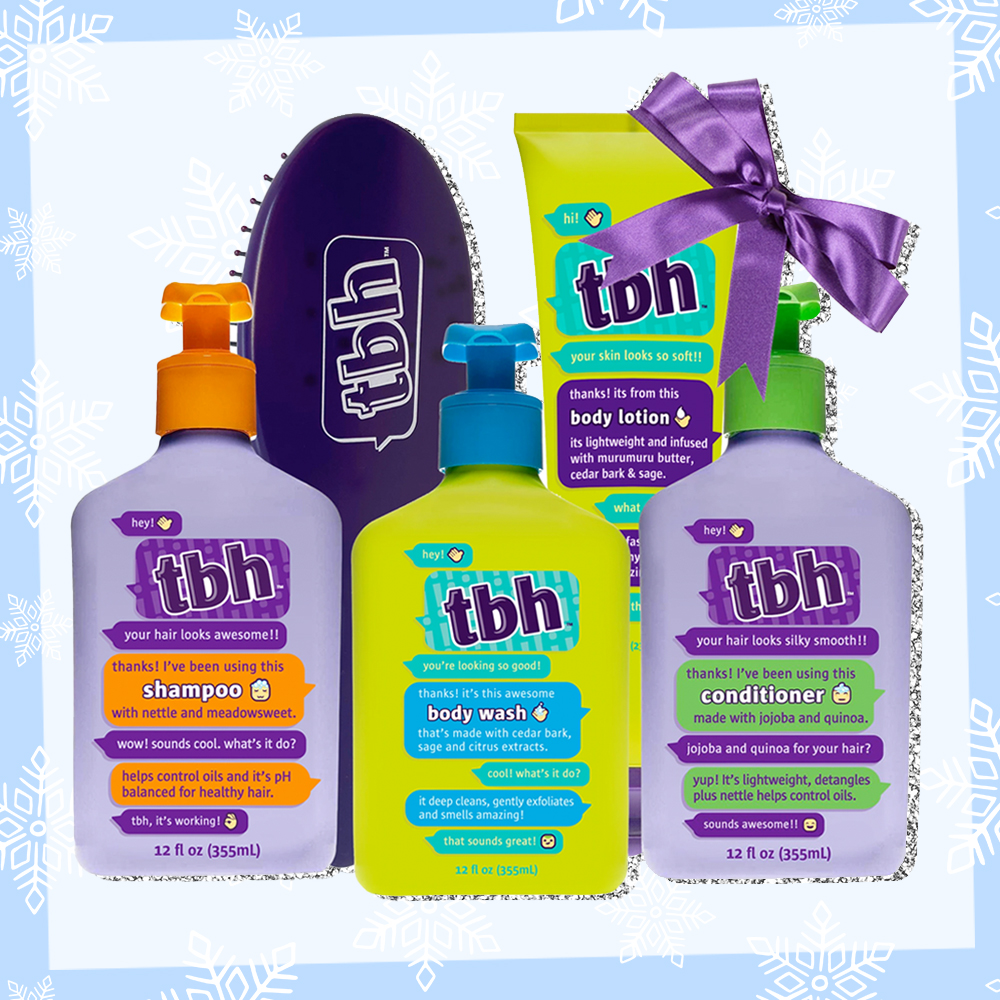 WHAT DO I WIN?:
ONE lucky winner will receive a TBH Kids Holiday Showertime Gift Set Prize Pack that includes:
– ONE (1) TBH Kids Shampoo
– ONE (1) TBH Kids Conditioner
– ONE (1) TBH Kids Body Wash
– ONE (1) TBH Kids Body Lotion
– ONE (1) TBH Kids Detangling Brush
Prizes generously provided by TBH Kids
HOW DO I ENTER?:
Grab a parent or guardian and have them fill out the form below by November 24, 2021 at 11:59pm ET.
Giveaway runs from 11/10/21 at 01:00 pm ET through 11/24/21 at 11:59 pm. Open to US residents ONLY. Be sure to read the fully detailed rules HERE before entering.
THIS GIVEAWAY HAS ENDED AND THE WINNER HAS BEEN CONTACTED.
You must be 18 or older to enter. Please, only ONE entry per person. If selected as a winner, we will provide your parent/guardian with an affidavit to confirm that you are a valid winner who has permission to win. They will be REQUIRED to sign and return the affidavit to YAYOMG! to claim your prize. Prizes will not be mailed out without signed parental consent.
Need more holiday cheer (and free stuff!) in your life? Keep an eye on this link now through November 26th so you don't miss a single one of our Holly Jolly Giveaways!