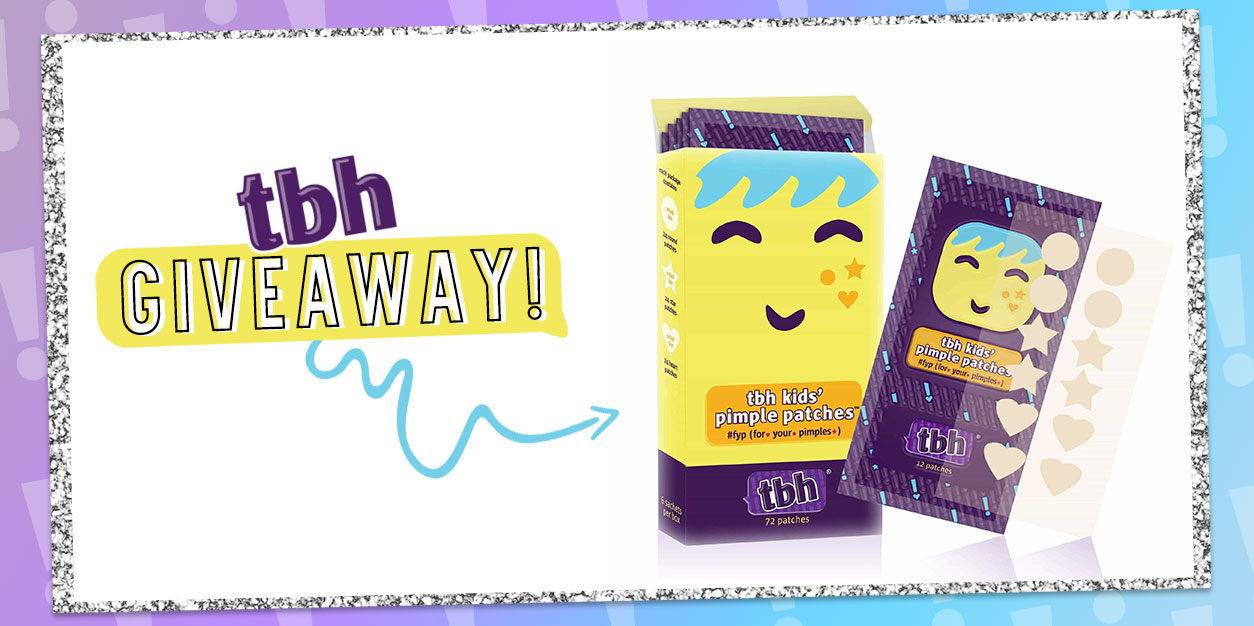 Stick It to Your Insecurities with TBH Kids Pimple Patches + GIVEAWAY!
NOTE: This post is sponsored by TBH Kids.
Pimples can make you feel totally icky, and they always seem to pop up at the worst possible moments – right before picture day, a major school dance, or a special event you've been counting down to for months. Rather than feeling bummed, TBH Kids is swooping in like a skincare superhero with a new product designed to help you stick it to your insecurities and tackle breakouts in the process!
TBH Kids Pimple Patches are the first-ever acne patch designed for tweens and teens. Shaped like stars, hearts, and circles, these adorable patches are basically stickers for your face that help keep breakouts at bay! It's SUPER tempting to pick or pop a pimple – but that's the last thing you should do. Popping your pimples can lead to infection and scarring, and your beautiful face deserves so much better! That's why when you see a pimple pop up, just clean and dry your face, then pop on a pimple before bed. Stop to take a share-worthy selfie, drift off to dreamland, and in the morning you'll wake up pimple free. Having a sleepover? Share with your besties to celebrate those clear skin vibes together!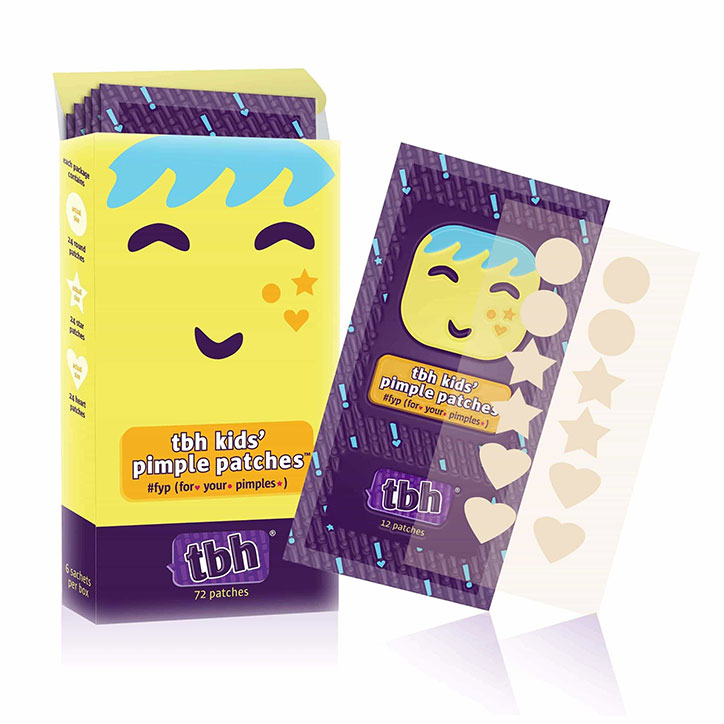 Just like their other products TBH Kids Pimple Patches are made with naturally derived, gentle ingredients. The pimple patches are made with grape seed extract, volcanic ash, tea tree oil, willow bark acid, and hyaluronic acid. Together they help heal and soothe your skin while creating a pick-proof barrier to stop you from irritating your pimples.
Ready to start sticking it to your insecurities? We teamed up with our friends at TBH Kids to give FIVE lucky winners a chance to win a pack of Pimple Patches and a 7-piece TBH Kids Skincare Starter Kit to help you make the most of your daily hygiene routine!
Ready to enter? Grab your favorite adult and have them enter below for your chance to WIN!
TBH Kids Pimple Patches Giveaway: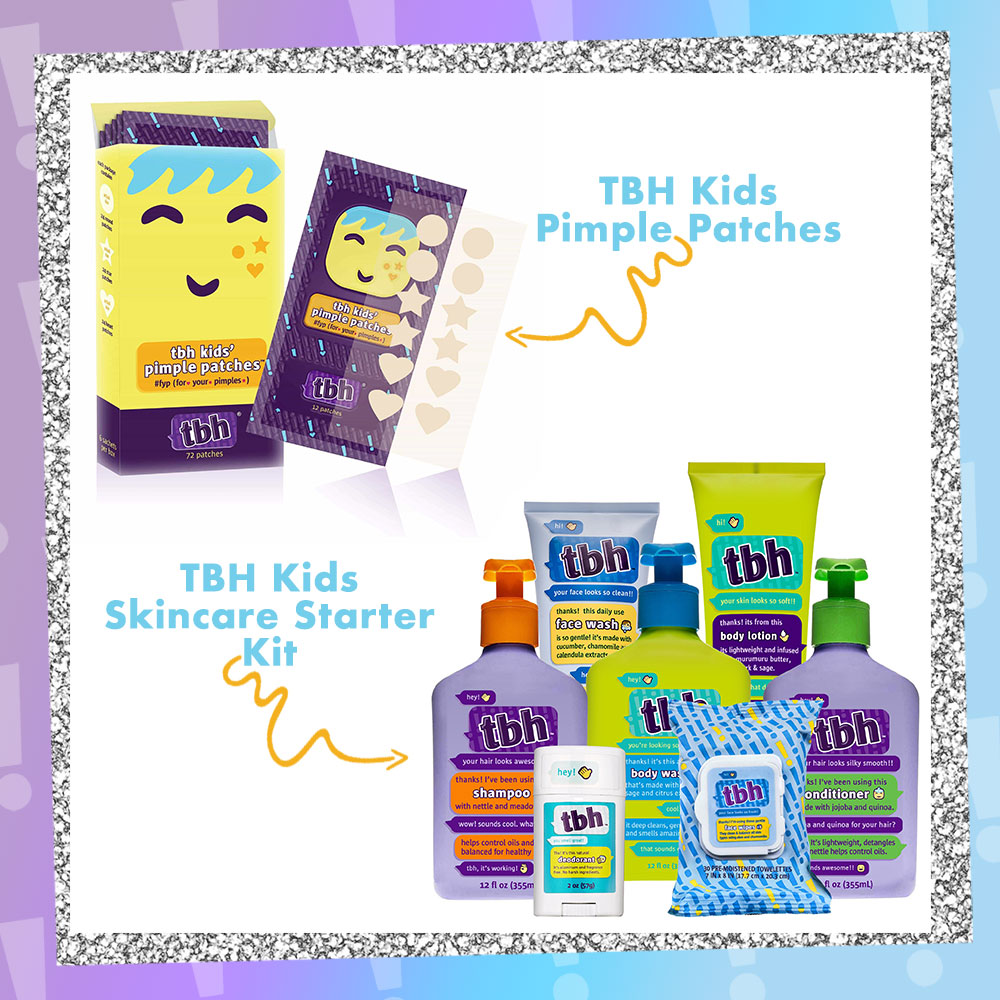 WHAT DO I WIN?:
FIVE lucky winners will receive a TBH Kids Prize Pack that includes:
– ONE (1) Pack of TBH Kids Pimple Patches
– ONE (1) TBH Kids Skincare Starter Kit
*Prizes generously provided by TBH Kids
HOW DO I ENTER?:
Grab a parent or guardian and have them fill out the form below by July 23, 2021 at 11:59pm ET.
Giveaway runs from 07/09/21 at 11:00 am ET through 07/23/21 at 11:59 pm. Open to US residents ONLY. Be sure to read the fully detailed rules HERE before entering.
THIS GIVEAWAY HAS ENDED AND THE WINNER HAS BEEN CONTACTED.
You must be 18 or older to enter. Please, only ONE entry per person. If selected as a winner, we will provide your parent/guardian with an affidavit to confirm that you are a valid winner who has permission to win. They will be REQUIRED to sign and return the affidavit to YAYOMG! to claim your prize. Prizes will not be mailed out without signed parental consent.
Feeling that clear skin vibe? Snag yourself a pack of Pimple Patches & even more amazing TBH Kids products here!