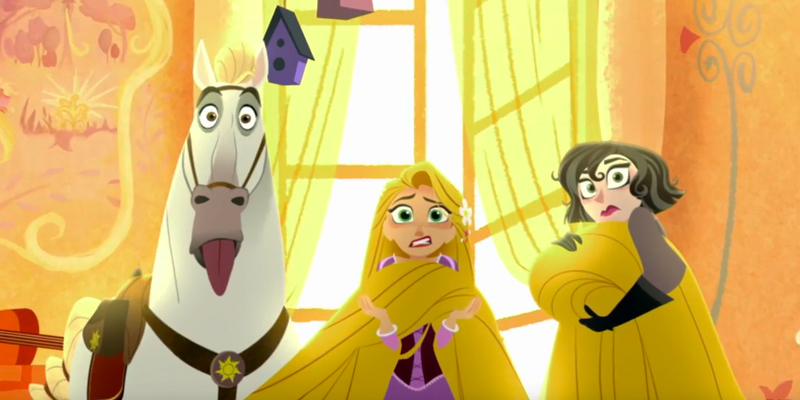 Take a Peek at Tangled: The Series in this New Teaser
Disney Channel just released the very first teaser trailer for "Tangled: The Series" and it looks totally magical! Sure, it's super short and leaves us a ton of questions (WHY IS RAPUNZEL'S LONG GOLDEN HAIR BACK!?), but seeing Rapunzel, Eugene, Pascal, and Maximus back together again is enough to get us all excited! Take a look here.
We don't know much more about "Tangled: The Series" than we did a few months back when it was first announced, however, now we do know the art style and the official title of the show. The series will feature (totally gorgeous) stylized 2D animation, most of the original voices, all the best characters, and a slew of new music to add to your favorite Disney playlist. The series takes place in between "Tangled" and "Tangled Ever After", and follows Rapunzel as she postpones her wedding to learn more about her long lost family and the kingdom of Corona before she gets married.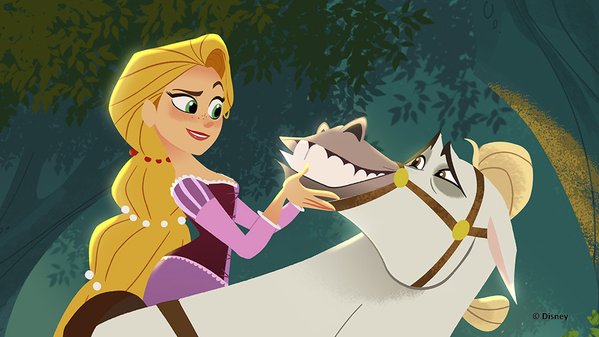 So what's up with Rapunzel's hair? Based on the teaser it seems like her magical golden locks are back for some reason or another, and that it's a huge surprise to everyone. We're probably going to have to wait until the series premieres this Winter to find out what's actually going on, but for now we can theorize. (But if you've never seen "Tangled", you may not want to read below, as it could get a little spoiler-y.)
1. Since "Tangled: The Series" is supposed to follow Rapunzel trying to learn more about her family and the people of Corona before settling down with Eugene, maybe she decided her hair was an important part of figuring everything out? That frying pan is great for knocking out baddies, but magical hair is kind of the best adventurer's tool a girl could ever ask for!
2. She looked in the mirror, took one look at her boring, non-magical hair and was like "OH HECK NO!!" and headed straight to the royal salon.
3. Mother Gothel seemed pretty bummed when Eugene cut off Rapunzel's hair, so while she was sleeping she used some of Rapunzel's magical tears to re-grow it.
4. Pascal loved napping in those warm, luscious locks, so he scooped up all her hair that got chopped off and glued it all back on himself, strand by strand.
5. As Rapunzel took her rightful place as princess and helped rule Corona, maybe each good deed made her magic stronger and her hair grew back all on it's own?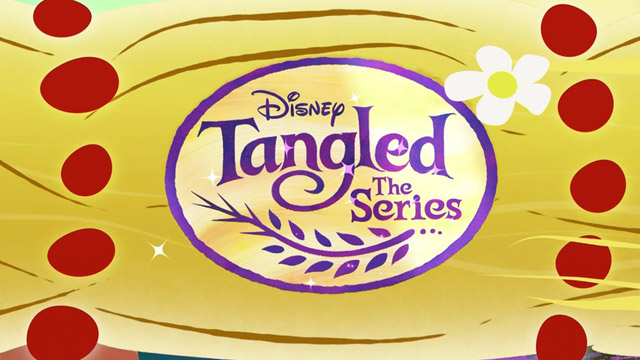 There's probably no chance any of those are accurate (though we think our Pascal theory might hold some weight, despite his tiny lizard fingers), so our guess is as good as yours. Good thing we've got until "Tangled: The Series" premieres on the Disney Channel in February 2017 to continue brainstorming more theories!