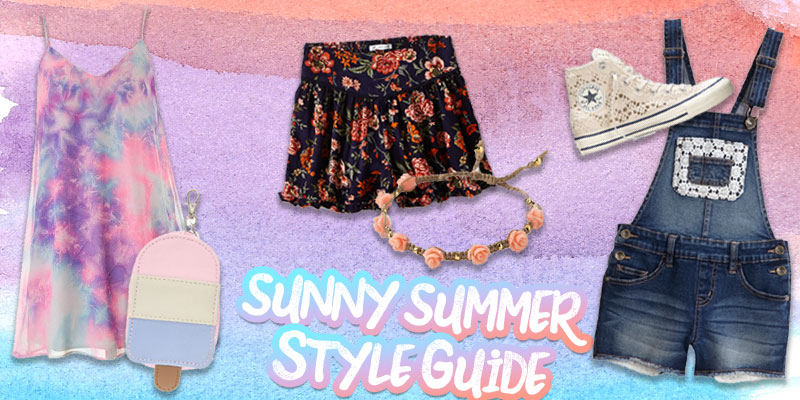 Sunny Summer Style Guide
It may not officially be Summer for a few more days, but here in NYC, we've been pumping the AC and rocking our favorite sunnies for at least a month now. Since school is out, beaches are open, and we've already had our first firefly spotting of the year, we figured it was time for a Summer Lookbook.
In our Sunny Summer Style Guide, we put together 3 fun looks you can rock in the warm weather They're all super laid back and casual, perfect for sipping iced tea in the sun, chowing down on hot dogs at a BBQ, or celebrating 4th of July in a few weeks.
First up, we've got the Crochet Cutie look.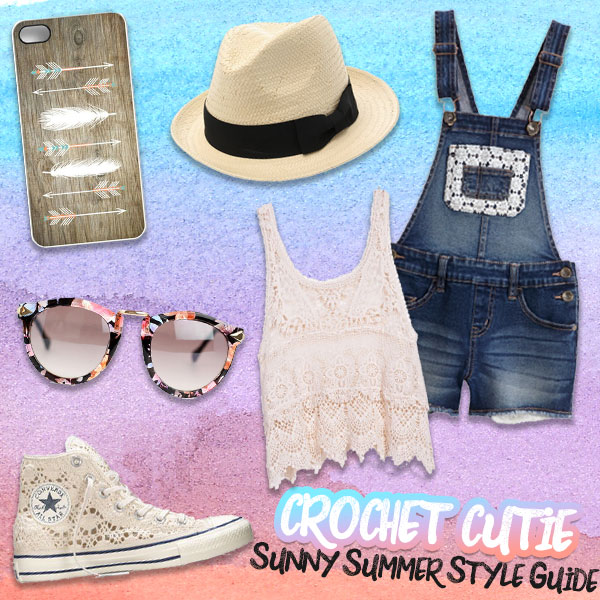 This look feels the most like Summer, so we're starting here. Something about crocheted tops, shorts, and shoes just screams Summertime to us. For this look, we paired some adorable overall shorts (with a crochet pattern) with a crochet tank and a crochet pair of Converse. Yes, you heard us right. CROCHET. CHUCKS. They come in a bunch of colors and run in both Women's and Kids sizes, so no matter what your shoe size, you're totally covered.
We accessorized the look with a straw fedora, a pair of floral sunnies, and a pretty arrow phone case to remind you that adventure is out there! You'll look so cute in this outfit that you'll actually want to get your butt off the couch and head outside. For fun adventuring tips, check out The Gutsy Girl book! Need a quick look for July 4th? Add some red, white, and blue accessories instead of florals and arrows and you're totally set.
Next in our Sunny Summer Style Guide is the Fab Florals look.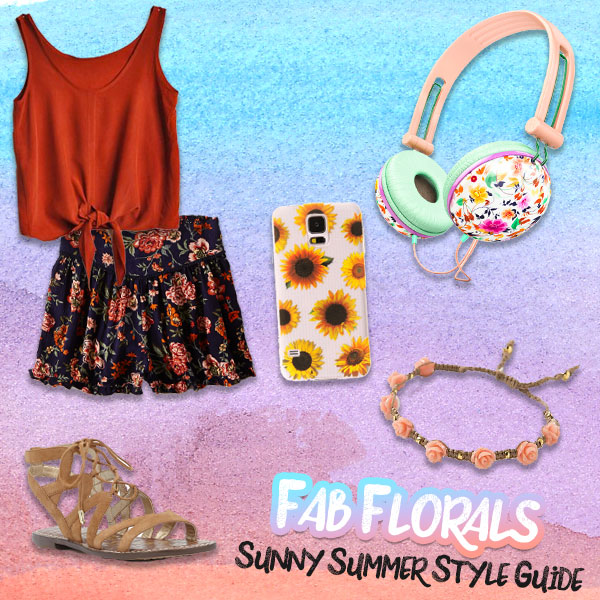 Okay, so, we may be obsessed with florals. We put together an entire Fierce Florals Style Guide for you guys back in Spring, and TBH, they're all great Summer looks as well. But for this look, we put away the pastels and went with some darker shades. A simple knotted tank paired with some soft, floral shorts is all you need to celebrate the warm weather. Add in a cute pair of gladiator sandals, and you're done. Add to the look with as many (or few) floral accessories as you see fit. We chose a sunflower phone case, a braided floral bracelet, and a killer pair of floral headphones. We've got a great Flower Crown DIY project that would be perfect to pair with this look if you're the crafty type!
Finally, to wrap things up, we've got the Tie-Dye Dreamer outfit.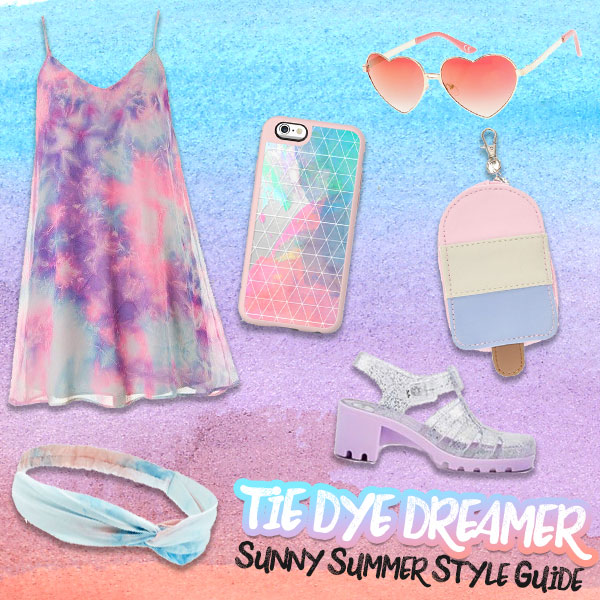 This is probably our favorite outfit in the series because it's the most colorful. This beautiful pastel tie-dye dress is the perfect staple piece for your look. No matter what you choose to pair it with, it'll definitely give you Summer vibes. We paired it with Jellies, because, well…Jellies. Accessorize with other tie-dye accessories, like headbands and phone cases OR just match your accessories to similar shades found in your main tie-die piece, like a pair of pink heart sunnies or that deliciously adorable ice cream clutch.
We hope our Sunny Summer Style Guide helped inspire your Summer wardrobe! Now that you're stylish and totally glam, check out these Summery Reads to pack in your beach bag or read in the AC!