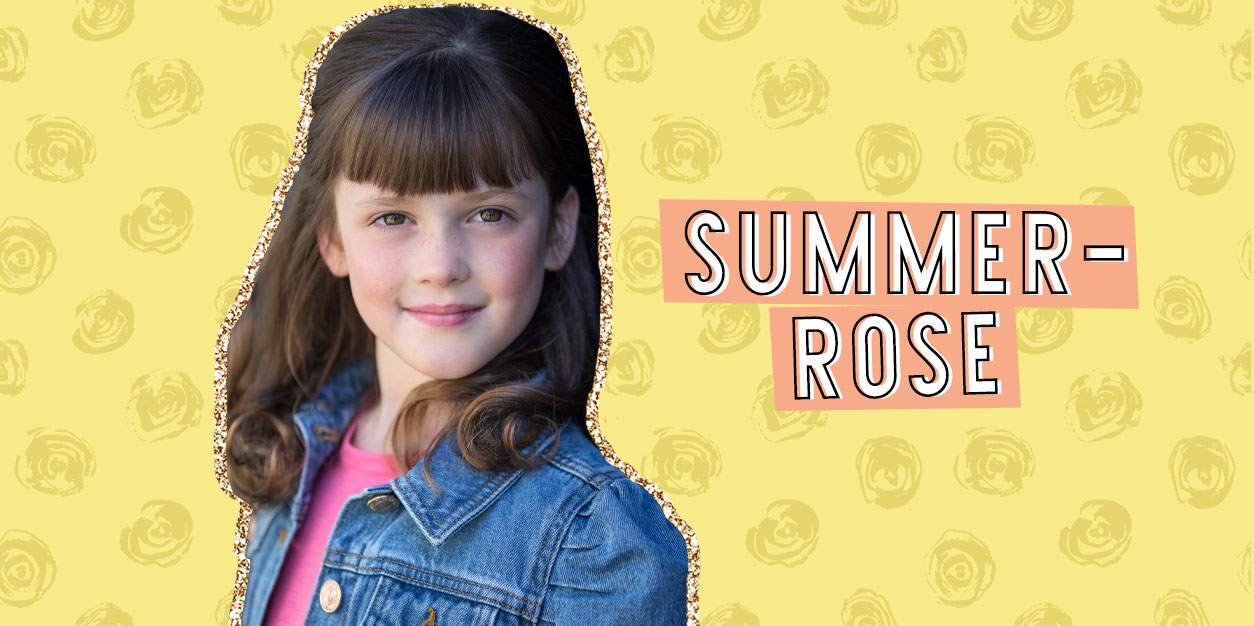 Summer-Rose Dishes on Dance and her Favorite Things
At just 8 years old, Summer-Rose is already making her mark as a super talented dancer, gymnast, and actress!
She's recently been cast as the voice of Lucy in The Call of Mektoub: A Christmas Story, which is set to release later this year. She is also gearing up to release her very first mini-album in July!
Her talents aren't the only thing that sparkle, though! Summer-Rose loves to wear her favorite tiara and shimmering dance leotards any chance she gets. When she isn't busy performing, training, or getting ready for her next role, Summer-Rose loves spending time with her Boxer dog, Bella, and making TikToks with her sister.
Get to know Summer-Rose as she dishes on her love of dance, her upcoming music, and all of her favorite things!
Get to Know Summer-Rose: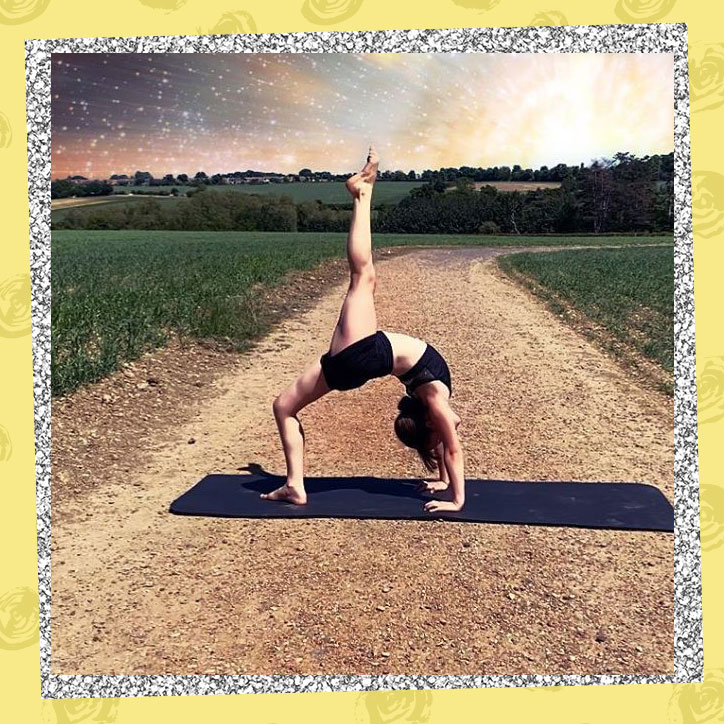 What do you love most about being a dancer?

SUMMER-ROSE: I think what I love most about dancing is having fun doing what I love and expressing myself!
Who are some of your dance idols?

SUMMER-ROSE: My absolute dance idol has to be Darcey Bussel, the most famous and amazing Ballerina. I have her signed book in my bedroom and always love looking at it.
We hear you have an album coming out soon! Tell us a little bit about your music:

SUMMER-ROSE: Yes, I'm really excited about my mini-album, which is due for release in July.

I really loved recording the songs and having fun with them. It's available to buy on all download platforms worldwide, including Spotify, Amazon Music, and iTunes.
What is your biggest dream for the future?

SUMMER-ROSE: My biggest dream is to carry on training and to be a professional dancer and actress.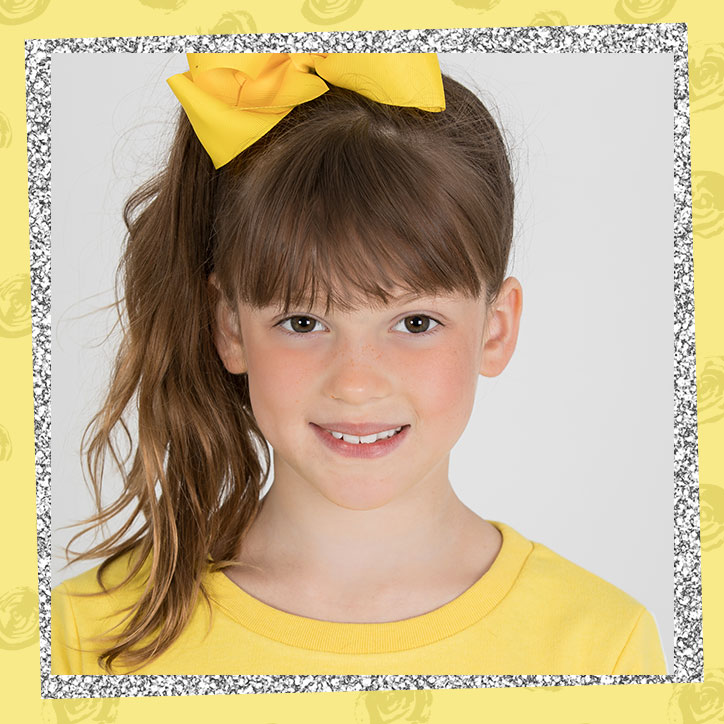 My advice for other girls is:

SUMMER-ROSE: My advice to other girls would be to always work hard, never give up, and to always follow your dreams!
Favorite Color(s)

SUMMER-ROSE: My favourite colours are definitely Red and Yellow.
Food(s) You Can't Live Without

SUMMER-ROSE: Nutella Chocolate! It's my all-time favourite thing to eat in the morning on toast!
Best Place to Shop:

SUMMER-ROSE: My favourite place to shop is 100% at Pineapple Dance! I love all their dance range and live in it daily! I've also been asked to model on their next photoshoot, which is a dream come true, and I'm beyond excited about it!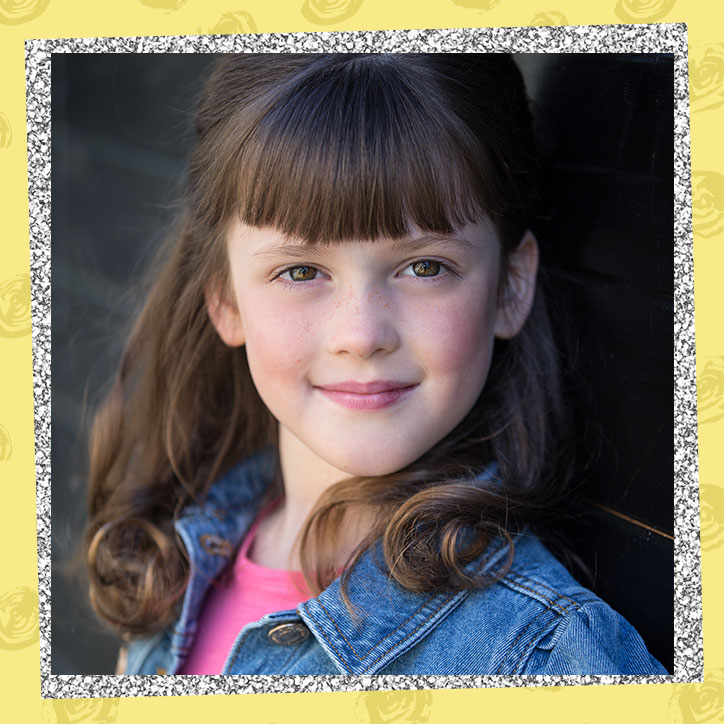 Describe Yourself in 3 Words

SUMMER-ROSE: Fun, Cheeky, Adventurous.
Fav Types of Videos to Make:

SUMMER-ROSE: My fav type of videos to film are Tik Toks with my sister Scarlet Grace. We always have a lot of fun making them.
Someone You'd Love to Meet

SUMMER-ROSE: It would be a dream come true to meet Ariana Grande!
If you loved getting to know Summer-Rose, check out our interview with her older sister, actress and screenwriter Scarlet-Grace!