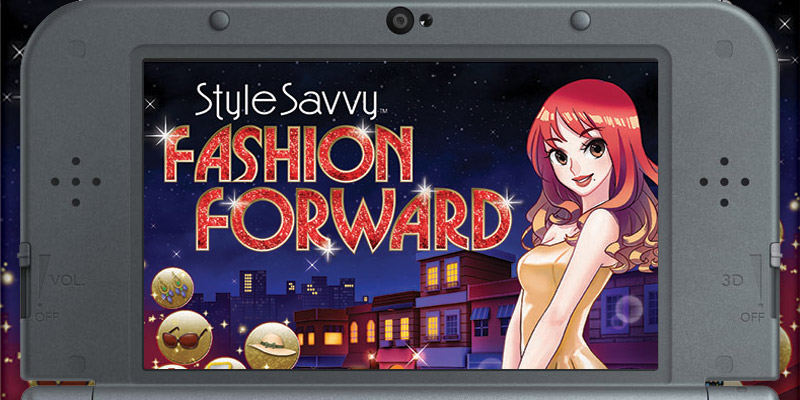 4 Ways Style Savvy: Fashion Forward Gives New Life to the Series
Fans of the Style Savvy series know that these games are a great way to embrace your inner fashion designer and see first hand what it's like to run a successful boutique. The upcoming 3rd entry in the series Style Savvy: Fashion Forward, is no exception. The new game takes everything that's great about first two and kicks things up a notch by adding a ton of new gameplay that gives Fashion Forward life in a whole new way.
The game has been released in Japan and Europe for about a year now (As "New Style Boutique 2"), but it's finally headed to North America this Summer!
4 Fun Ways Style Savvy: Fashion Forward Gives New Life to the Series: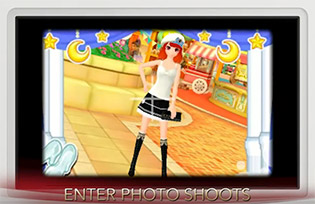 1. Break free from the boutique:
In the first two games, in addition to designing glamorous looks, you were also in charge of running every aspect of a fashion boutique. From stocking inventory to pleasing customers, you really got a feel for what it's like to run a shop. In Fashion Forward, you can now choose from 5 different careers, including Hair Stylist, Makeup Artist, Designer, and Model. Give your customers the perfect fringe bangs or rock the runway as a model – the choice is yours!
Still love the thrill of running your own shop? Don't worry, you can still do that!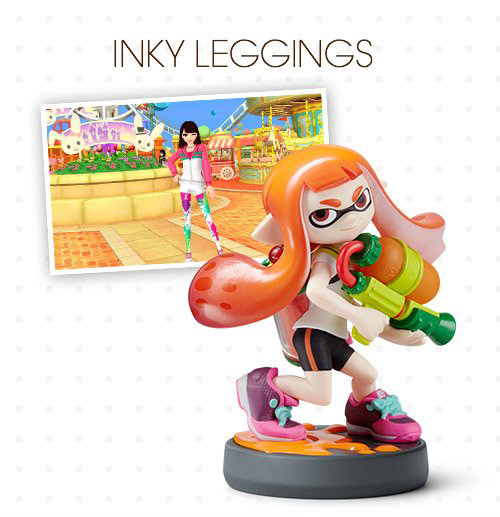 2. Use amiibo to bring your designs to life:
If you're like the rest of the world, you've been hoarding amiibo of your favorite Nintendo characters since day one. Put them to good use in Fashion Forward by tapping an amiibo figure on your New 3DS XL (or amiibo reader) will bring your favorite characters to life in-game via themed clothing items. For example, tapping the Inkling Girl amiibo will give you a pair of paint splattered Inky Leggings or tapping a Zelda amiibo will give you a replica of her fabulous Princess Tiara. We're looking forward to grabbing the Isabelle inspired "Town Secretary Top", because, well…Isabelle.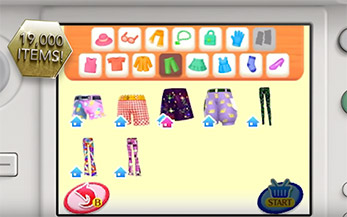 3. Speaking of clothing, there's nearly 20,000 items available to design with:
You'll never find yourself struggling to create the perfect look, as the game is jam-packed with around 19,000 items, which is pretty much double the amount from Style Savvy: Trendsetters. Even literal princesses don't have closets that big! That's like walking into a mall, throwing your hands up in the air, spinning around, and being like "IT'S ALL MINE!".
In addition to outfits, you can now also design your own showroom to show off your favorite designs as well as tickle your interior design fancy.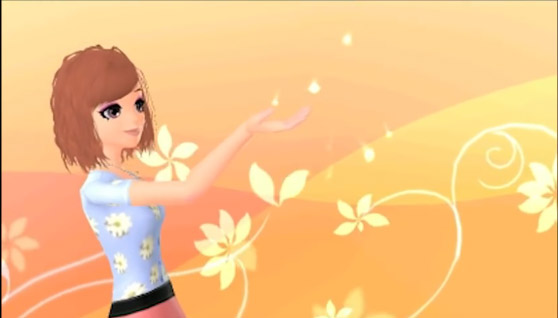 4. Fashion contests will challenge your design skills:
In addition to the usual gameplay, you can also connect with and compete against players from all around the world with an online mode. Compete in fashion contests, create your own contests, and even visit your friends who also play the game!
Can't wait to see what the fabulous Beaumonde City has to offer? You can get your hands on a physical or digital copy of Style Savvy: Fashion Forward on August 19th!