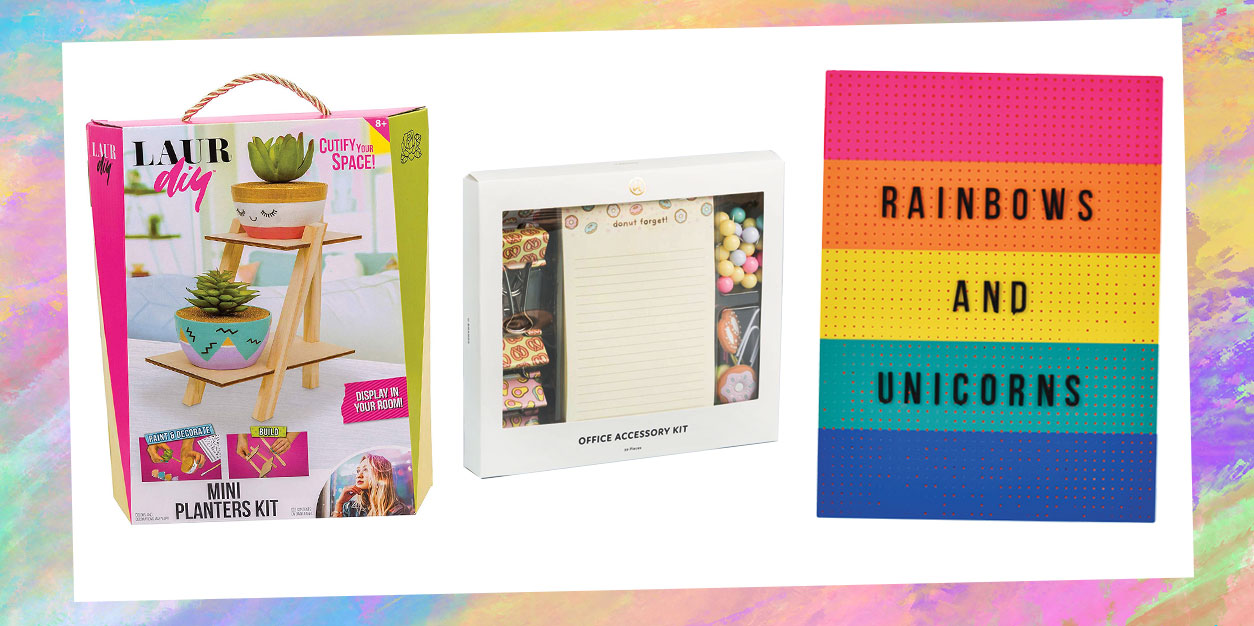 Give Your Study Space an Inspiring Makeover + GIVEAWAY!
NOTE: Our Study Space Makeover Tips were curated by the YAYOMG! team. Some of our picks are items that we have recieved for free for review consideration. Our recommendations are based on items we think our readers will love. We do not use affiliate links.

Giveaway products generously provided by Iscream, RoseArt, and YAYOMG! All opinions are our own; we were under no obligation to give a positive review.
It's a few months into the school year, and you're probably at that point where you're feeling a little overwhelmed. Midterms are on the horizon, those adorable back to school fits you bought over the summer are feeling routine, and the days are beginning to drag.
It's easy to fall into a slump, which is why we're helping you spruce up your study space and breathe new life into your homework habits. By adding a little bit of personality to your space and clearing out the clutter, you'll feel inspired and ready to take on whatever assignments come your way.
To help get you started, we've put together a prize pack filled with awesome study supplies to help keep you motivated this year. Thanks to our friends at RoseArt and Iscream for contributing such cute and useful items! Now, onto the advice!
Here's How You Can Create an Inspiring Study Space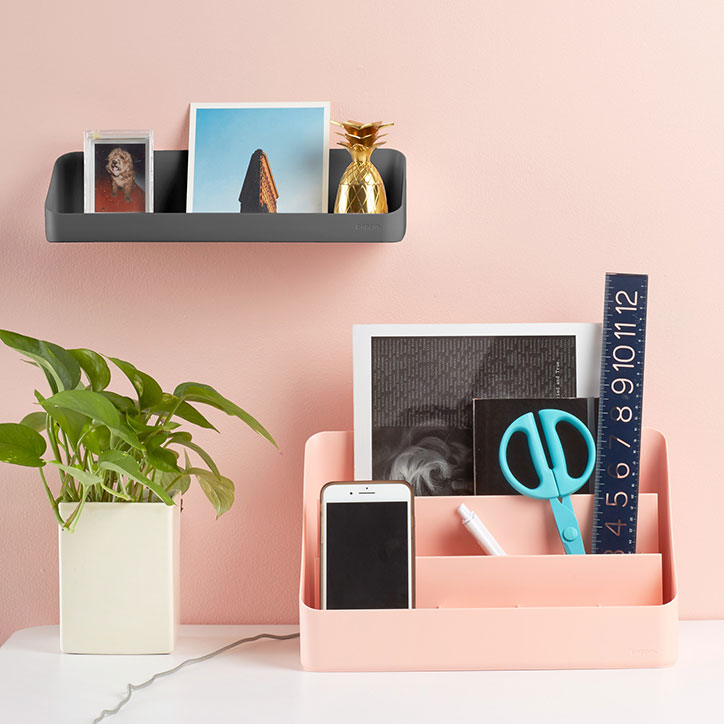 Clear Up Clutter:
It's SO easy to let your desk turn into an endless void of papers, magazines, and snack wrappers – we're super guilty of it too. That's why the most crucial step is taking some time to de-clutter your workspace.
Sort through the mess, recycling or throwing away any old assignments you don't need anymore. Organize essential papers into cute, labeled folders. Store highlighters, sticky notes, and other useful items in a pencil pouch or sectioned organizer, like the Blush Desk Organizer above from Poppin. It may seem obvious or cliche, but if everything always has a place, it'll be out of your way, AND you'll always be able to find what you need.
Setting aside time each week to straighten up so that your space stays fresh and organized. This won't just de-clutter your workspace, but your mind – your most essential study tool. Plus, if you get in the habit of cleaning up your space each week, it'll be a much smaller undertaking.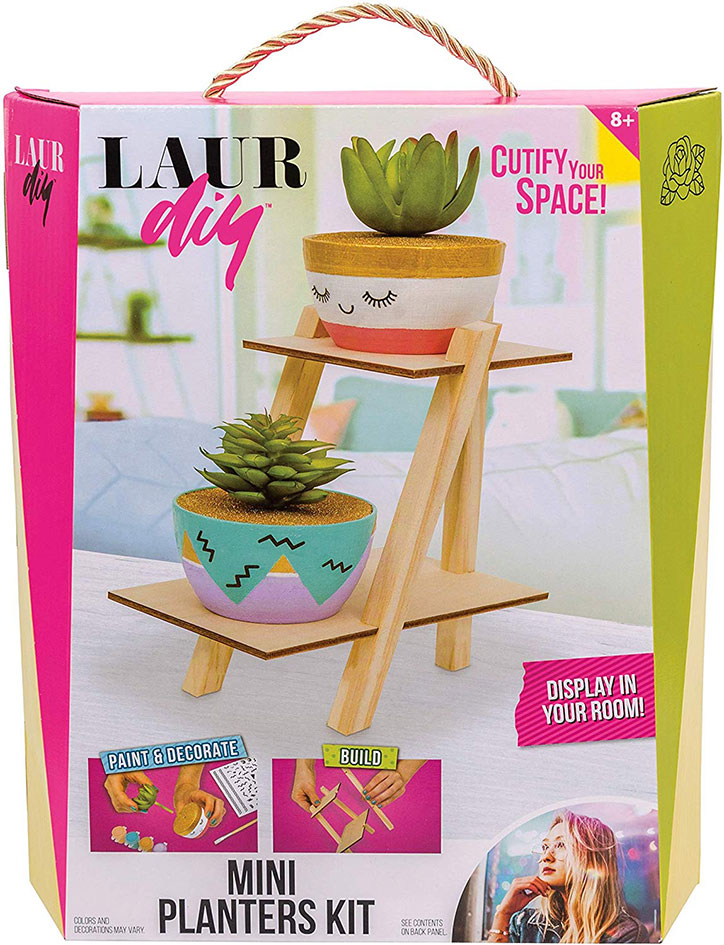 Get Your Plant On:
Plants are proven to help boost your mood, and we find that having plants in the room helps soothe our minds as well. If you're sensitive to smells, don't choose fragrant flowers. Instead, cacti or succulents are a chic way to add a little bit of greenery that doesn't require a green thumb. Fake flowers work well, too!
For added flair, you can DIY your own planters! We're helping you glam up your space by giving away this LaurDIY Kit Mini Planters Kit, courtesy of our friends at RoseArt. Design and decorate your own adorable planters, construct a plant stand, and make the perfect zen accent for your study space!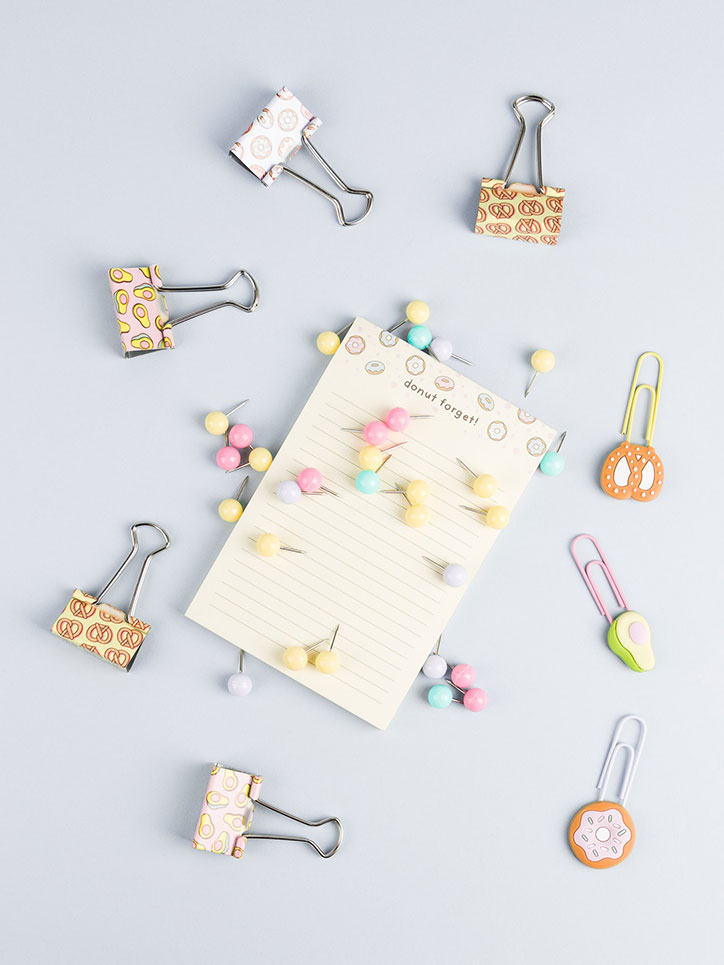 Make It Yours:
If you're someone who finds homework to be tedious and boring, you'll want to do whatever you can to make your study space special.
Instead of yellow sticky notes, grab ones with cute designs that reflect your personality. Try different colored pens to color-code your study notes and swap boring, plain notebooks with cover designs that reflect your personality. It may seem silly, but if you surround yourself with items you're excited to use, you'll be much more likely to use them.
Our pick? The Donut Forget Office Kit from UBrands. $10 gets you binder clips, paperclips, push pins, and a notepad decked out in donut, avocado, and pretzel designs! Staying organized doesn't have to be dull. Like 'em? Enter to win our Study Space Makeover Prize Pack below!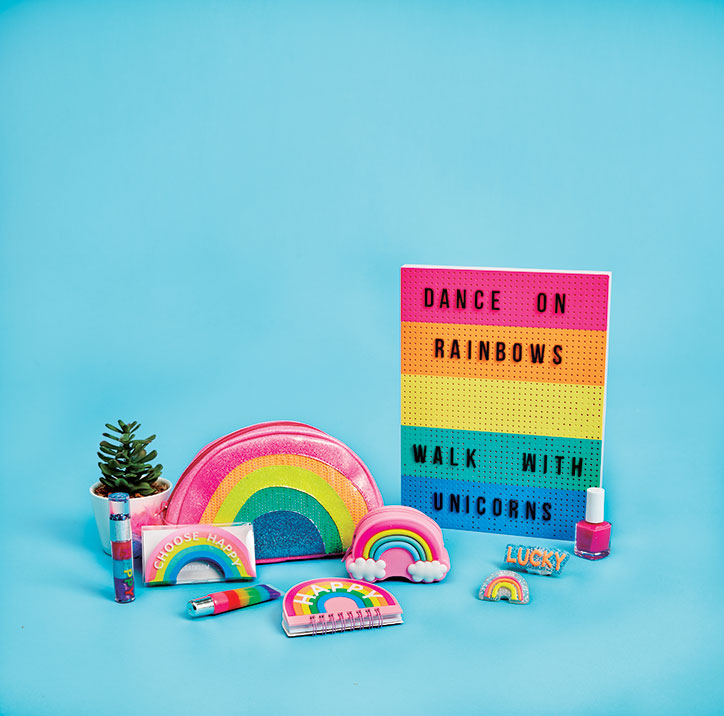 Get Inspired:
So you've cleaned up your space and made it your own, but when you've got a pile of work to do, it can be super daunting. Sometimes getting over the hurdle of getting started when you have a challenging assignment can be even harder than actually completing the work.
You don't need a cheesy "Hang In There" cat poster to feel inspired to crush your goals. Homework can be tough, so having a mantra or inspiring quote nearby can help motivate you to get your work done.
Pretty inspirational quote prints are a great idea to frame or pin to your corkboard. We also love the idea of something you can change as often as your mood, like a dry-erase or letter board, like this Rainbow Message Board from IScream. It's bold, colorful, and the best part is, we're giving one away!
Anytime you're feeling stuck, take a moment to glance up at your quote, take a deep breath, and you'll hopefully discover the motivation you need to power through.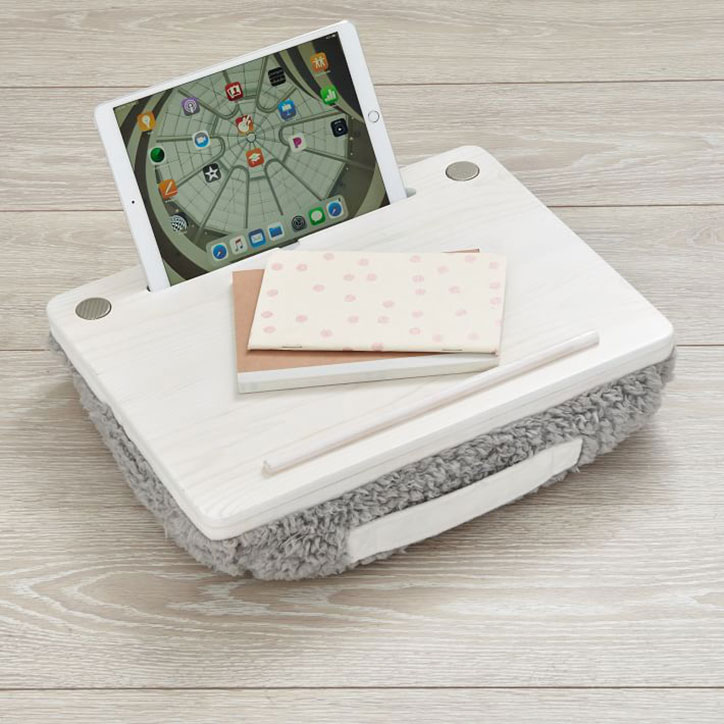 Find Your Focus:
It's easy to get distracted while doing your homework, especially when your phone keeps lighting up with notifications. It's super tempting to check who texted you or get lost watching TikTok and YouTube. We suggest stashing your phone somewhere away from your study space, so you're not as curious about what you're missing. Out of sight, out of mind!
For help finding your focus, spend a few minutes meditating before taking on a challenging project. Meditation helps clear your mind, calm your anxiety, and helps you find your zen. Yoga is also a great option.
It can be hard to focus when you're not comfortable, so sometimes you might want to curl up in your bed. For days like this, we suggest using a lap desk to help you stay focused. Any lap desk will do, but we're obsessed with this one from PB Teen. It's on the pricier side, but it's decked out with a lot of amazing features. From the cozy sherpa cushion to the storage space inside, it's a worthy contender for your holiday gift list. Most importantly, it has a built-in Bluetooth speaker, perfect for listening to white noise or your favorite study playlist while memorizing flashcards or writing important essays.
Study Space Makeover Giveaway: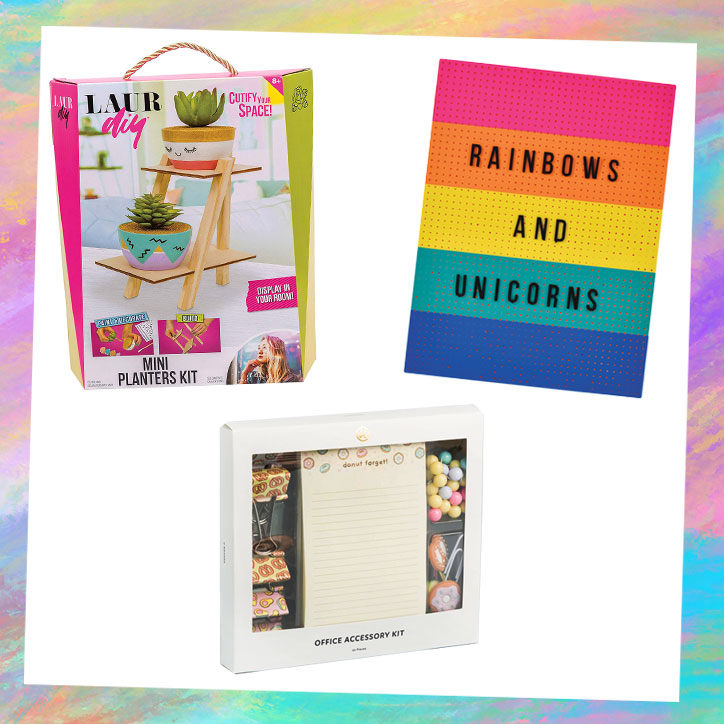 WHAT DO I WIN?:
ONE (1) lucky winner will receive our Study Space Makeover Prize Pack that includes:
– ONE (1) Rainbow Message Board, courtesy of IScream
– ONE (1) LaurDIY Mini Planters Kit, courtesy of RoseArt
– ONE (1) UBrands Donut Forget Office Kit
*Prizes generously provided by IScream and RoseArt. Donut Forget Office Kit purchased by YAYOMG! for the purposes of this giveaway.
HOW DO I ENTER?:
Grab a parent or guardian and have them fill out the form below by November 14, 2019 at 11:59pm ET.
Giveaway runs from 10/31/19 at 04:00 pm ET through 11/14/19 at 11:59 pm. Open to US residents ONLY. Be sure to read the fully detailed rules HERE before entering.
THIS GIVEAWAY HAS ENDED AND THE WINNER HAS BEEN CONTACTED.
You must be 18 or older to enter. Please, only ONE entry per person. If selected as a winner, we will provide your parent/guardian with an affidavit to confirm that you are a valid winner who has permission to win. They will be REQUIRED to sign and return the affidavit to YAYOMG! to claim your prize. Prizes will not be mailed out without signed parental consent.
Now that you've perfected your study space, check out these study tips written by Chicken Girls actress, Sissy Sheridan!