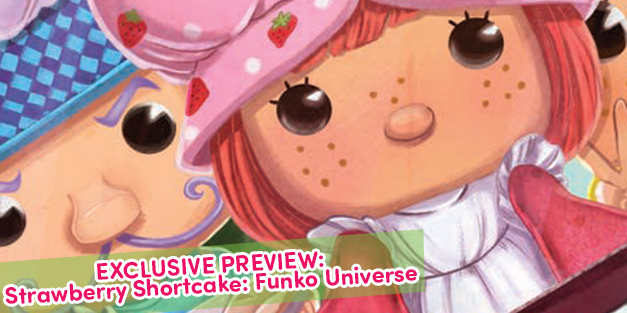 EXCLUSIVE PREVIEW: Strawberry Shortcake: Funko Universe
We know a ton of you guys are huge Funko fans like us, collecting everything from Pops to Dorbz and everything in between. That's why we're super excited to bring you this extra special exclusive comic preview for Strawberry Shortcake: Funko Universe.
This adorable one-shot is a collab between IDW Publishing and Funko. They teamed up to bring comic readers a whole month full of Funko-fied one-shots (and cover variants) of their favorite IDW comics. IDW's Strawberry Shortcake comic series is already deliciously adorable, but when the characters are in their Funko Pop! form, it brings the cuteness to a whole new level.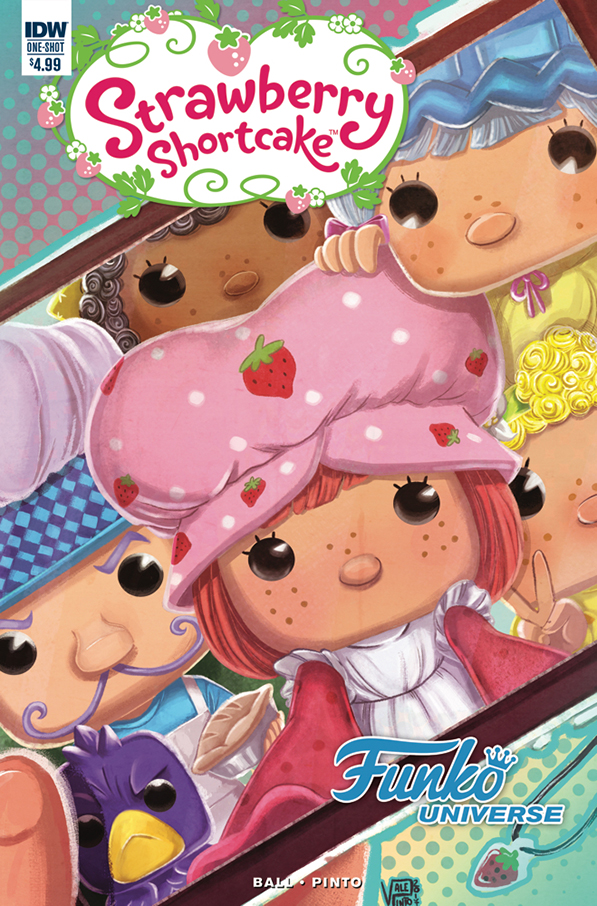 In this special one-shot, Strawberry Shortcake has been asked to be judge in the county fair baking competition. Everyone in town is buzzing about the contest and prepping to enter their tastiest treats. They're also trying to sway Strawberry's vote by doing favors for her, but she knows she must make an impartial vote based on the berry best desserts – not favoritism.
With Purple Pie Man also entering the competition, there's bound to be some drama, especially once he finds out that Strawberry is one of the judges.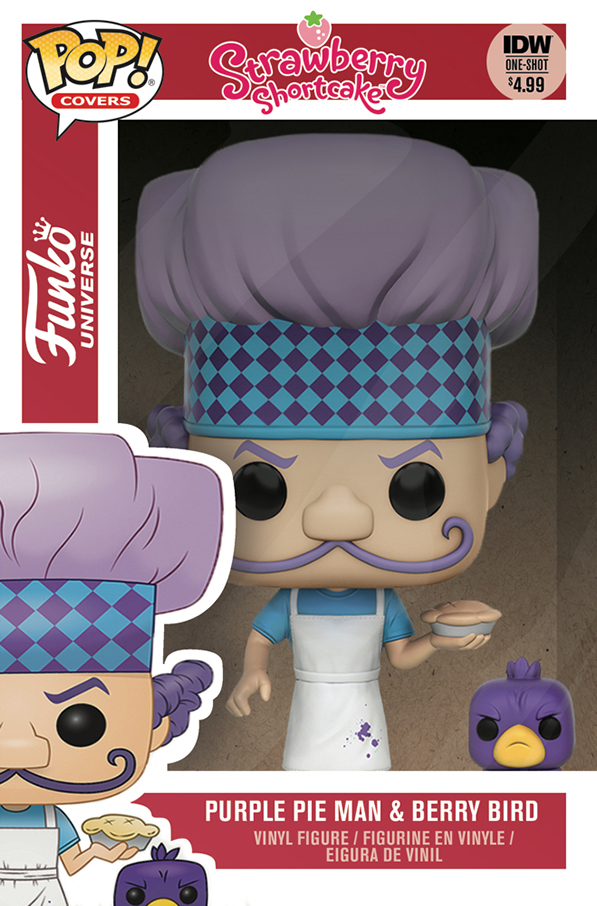 Ready to find out what happens in Strawberry's berry sweet adventure? We've got an exclusive look at the first few page of the issue! Take a read below. Be sure to hit up your local comic store when Strawberry Shortcake: Funko Universe hits shelves on May 24th.
EXCLUSIVE PREVIEW: Strawberry Shortcake: Funko Universe:
Click the images to make them larger.
Isn't this the most adorable comic you've ever seen in your entire life? And the variant covers are simply perfect. We're loving this IDW/Funko collab like crazy and we definitely hope they team up again in the future.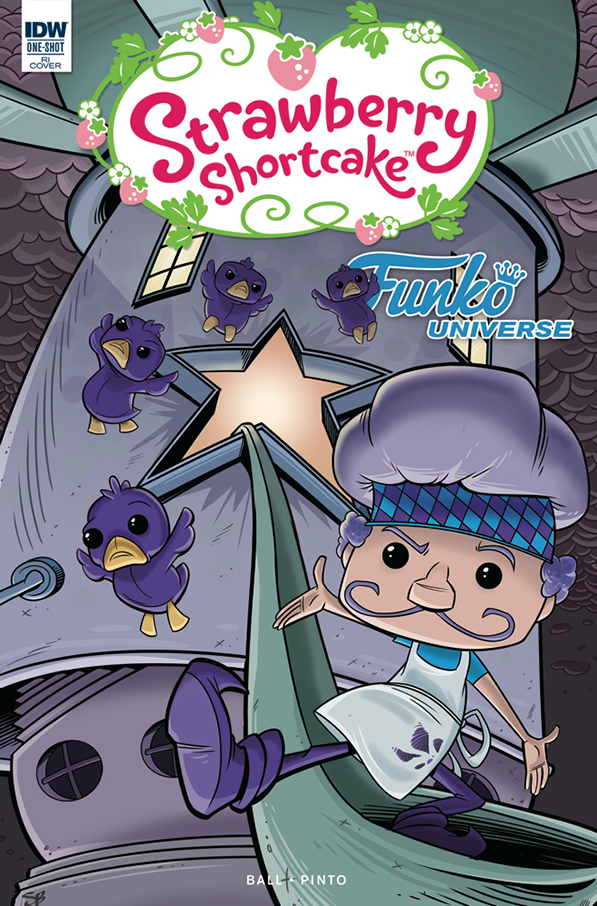 Strawberry Shortcake: Funko Universe
Publisher: IDW
FC • 40 pages • $4.99
Writer: Georgia Ball
Artist/Cover Artist: Valentina Pinto
Variant Cover Artist: Scott Ball
Synopsis: Journey back to Strawberryland with Funko Pop and old friends like Blueberry Muffin, Huckleberry Pie and of course, Strawberry Shortcake! Wherever she goes, trouble and the Purple Pie Man of Porcupine Peak are sure to follow on a berry sweet Funko adventure.
If you like what you see, there's a few other Funko Universe comics for you to pick up including TMNT, Ghostbusters, and more. If you're a Funko fan, you'll love our unboxing of their Disney Treasures subscription box!