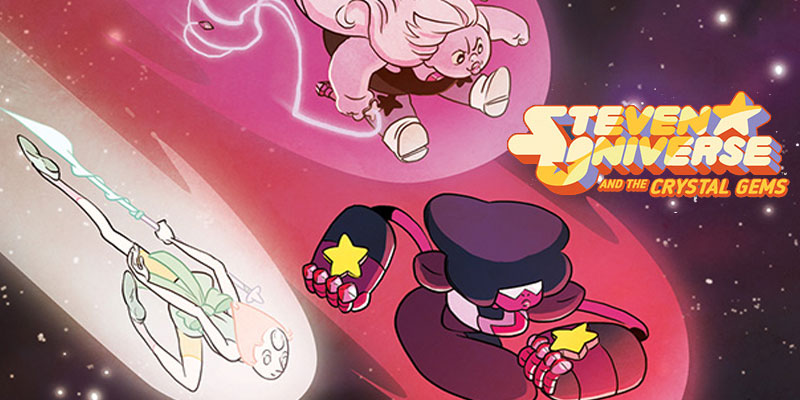 Steven Universe is Getting a Comic Miniseries
Steven and the Gems are headed back to the comic book universe this February in a four-issue miniseries from KaBOOM! Studios!
This new series is called "Steven Universe and the Crystal Gems" and will be written by Josceline Fentonv (who was a guest on the previous SU comics) and illustrated by Chrystin Garland (who's worked on lots of the Adventure Time comics!) When Steven takes the Gems camping, they share scary stories which begin to come to life right before their eyes. The people and things they mention in their stories are somehow able to enter the real world.
Sounds like things are going to get a little bit creepy this time around, so if you love scary stories like Goosebumps, you'll probably be really into this storyline. It should be really fun to see Steven and the Gems take on a horror-esque adventure.

The original Steven Universe comic ran for 8 issues, from August 2014 until March 2015, and it was an all around favorite. Kids loved it. Adults loved it. Even those pesky critics loved it! It was a great series that really lived up to the charm and wonder we're used to when we watch the show, which is why it's such exciting news that a new mini-series has been announced! Make sure to run out and buy a million copies when it comes out this winter and we might get to see even more comics starring Steven and the gang in the future.