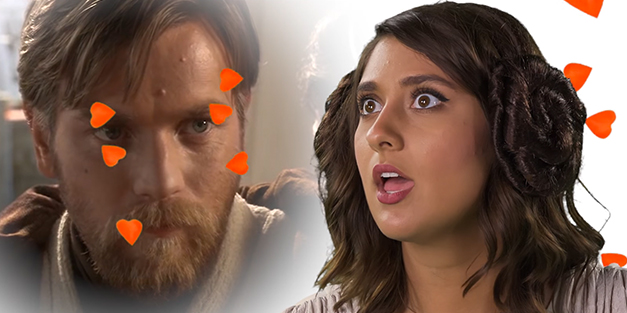 'My Jedi Crush' is the Funniest Star Wars Parody in the Galaxy
Have you ever obsessed over something so hard it consumes you body and soul? Fangirled so hard you cried? Maybe even kinda crushed on a fictional character, whether you're ready to admit that to the world or not? You're not alone!
Singer-songwriter Jetta Juriansz totally knows that feel and she even wrote a song about it. In her latest video, Star Wars: My Jedi Crush, she serenades her only hope, Jedi Master and all around great guy, Obi-Wan Kenobi. Grab your light saber and sing along to this totally hilarious Star Wars parody. Watch it here!
"He so crazy, he so fly, he's my number one Jedi. All the others ain't so dope, Ben Kenobi, you're my only hope!" Only true Padawan can appreciate these brilliantly silly lyrics about the masterful Ben Kenobi.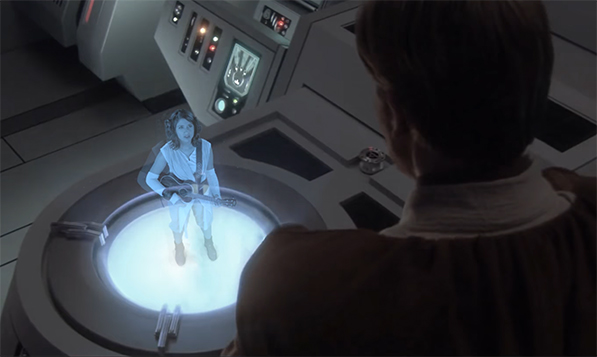 If you're laughing as hard as we are at this Jedi inspired song, you'll be excited to know that Jetta isn't just a talented singer, she's a die-hard Star Wars fan. The proof? She even changed her middle name to "Jedi" in her high school yearbook! That's true fangirl dedication right there. In addition to My Jedi Crush, Jetta recently collabed with kids' entertainment brand pocket.watch on a fun Back to School rap where she played the part of the over-enthusiastic student who loves school so much she even uses Scantrons at home!
If you're a fan of super fun, totally weird videos, subscribe to pocket.watch on YouTube! Whether you live for crazy challenge videos or can't get enough of gaming and reaction vids, there's a ton of awesome stuff made exclusively to make kids laugh their butts off. It's one of our favorite channels right now and we think you guys will love it too.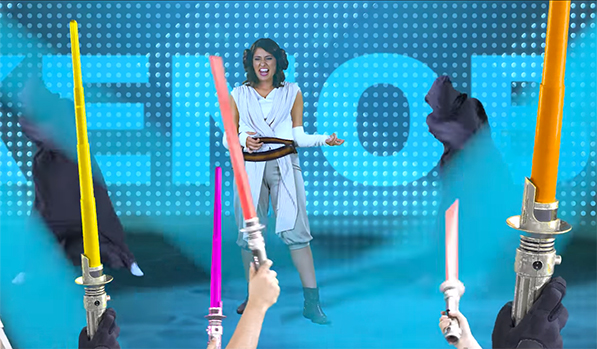 Digging this vid? Download the song on iTunes or stream it on Spotify so you can enjoy that sweet light saber solo over and over as you walk to school or to sing proudly to your Jedi crush. As pocket.watch so eloquently puts it in the comments, "If you're dating someone that doesn't travel across the galactic galaxy to serenade you, then you're looking for love in Alderaann places."
Need more Star Wars in your life to hold you over until The Last Jedi hits theaters? Find out what your favorite Force Awakens character says about you!