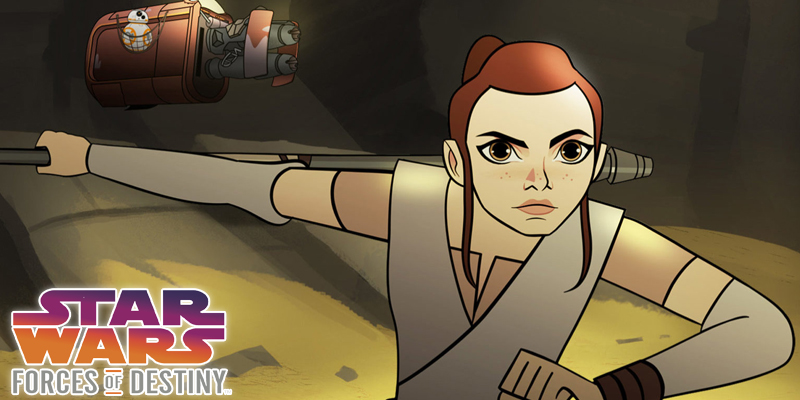 Star Wars: Forces of Destiny is all About Girl Power
Star Wars has always been oozing with amazingly fierce independent ladies, and Disney and Lucasfilm are finally giving them the recognition they deserve! Star Wars: Forces of Destiny is a new micro-series that will highlight Princess Leia, Rey, Jyn Erso, Ahsoka Tano, Sabine Wren, and more.
Watch the first look trailer that premiered during the Star Wars Celebration in Orlando this weekend.
Here's what we know about Star Wars: Forces of Destiny so far: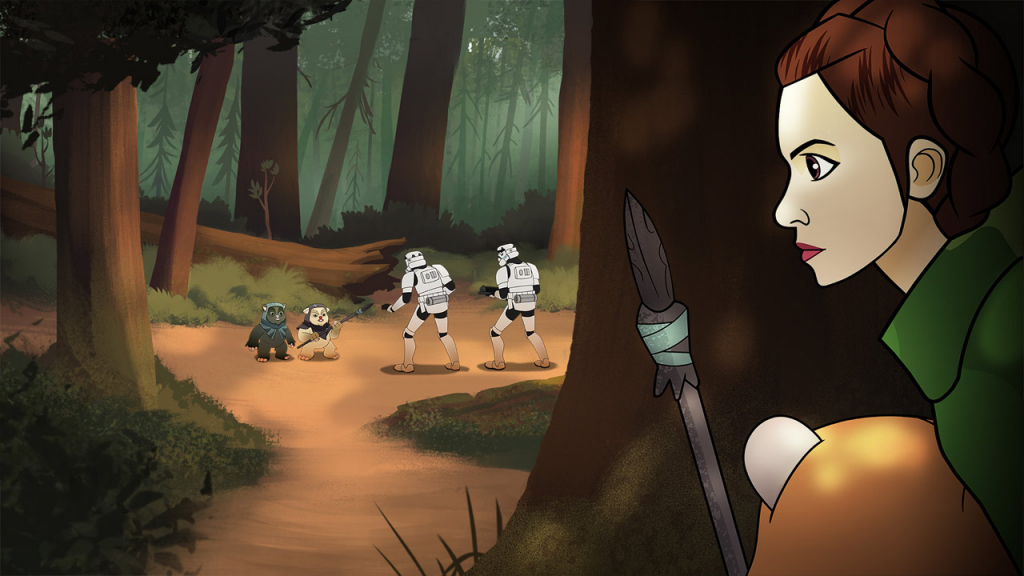 1. The animated shorts will hit Disney's YouTube channel in July. The shorts will be around 2-3 minutes long, and will be narrated by Maz Kanata from The Force Awakens. Fans of Disney's other shorts, like Descendants: Wicked World will be super familiar with this format. According to the press release on StarWars.com, "Star Wars: Forces of Destiny will remain true to the Star Wars canon, showing how choices both big and small ultimately shape the destinies of beloved characters." Sounds amazing!
While the focus of the series will be on the women of the Star Wars universe, you'll also see other favorite characters like BB-8, Chewbacca, Kylo Ren, and more.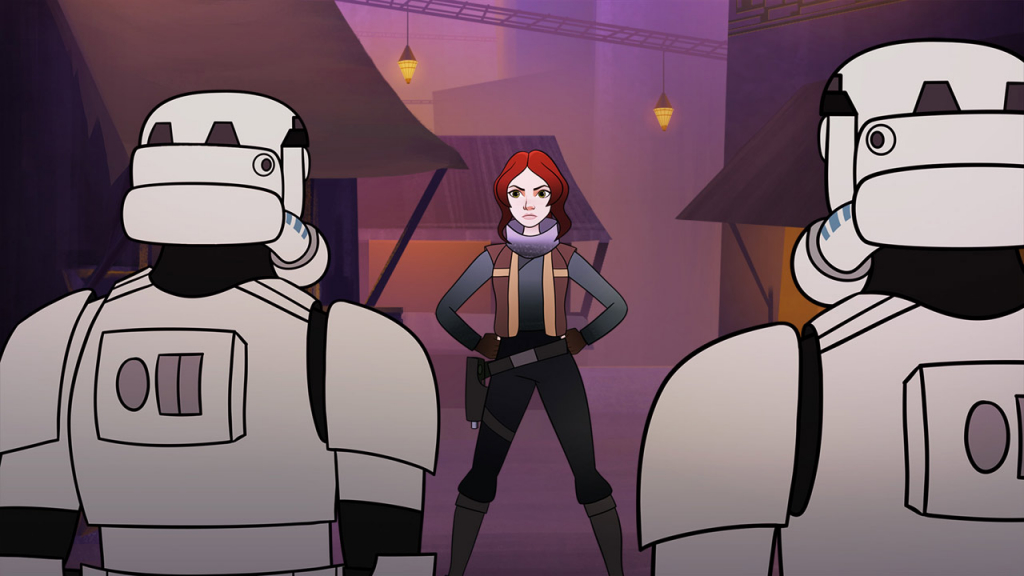 2. Disney Channel will air a two-part Star Wars: Forces of Destiny special in the Fall that will feature all the shorts from YouTube as well as 8-never before seen episodes, so you'll definitely want to tune in for that. It would be totally amazing if one of the new shorts during this tv event tied in to The Last Jedi to get everyone super hyped. But that's not confirmed, just us wishing and fangirling.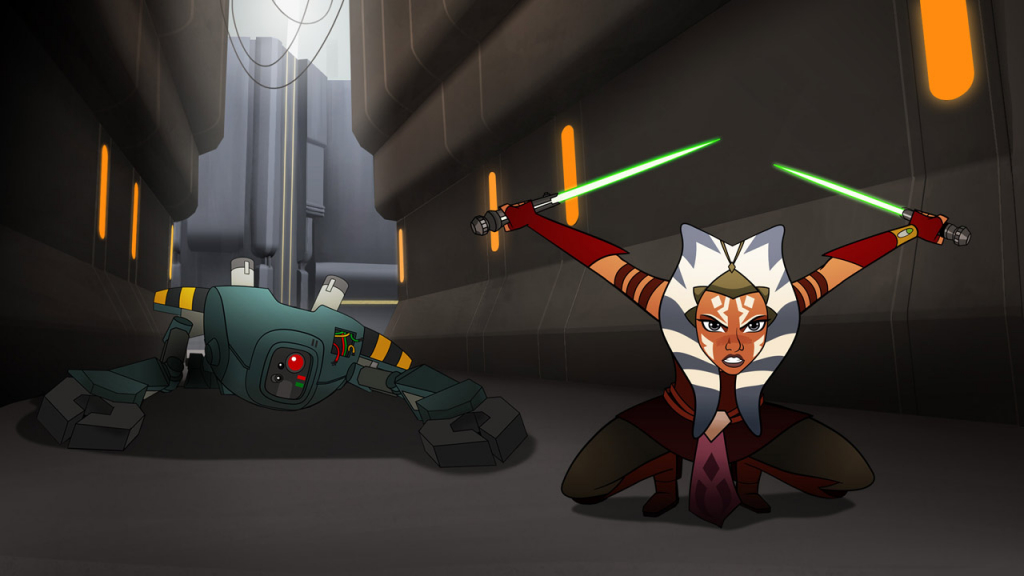 3. Each short will be from the perspective of your favorite female Star Wars characters and explore the Star Wars lore in a new way. For example, Rey's story will take place during the same timeline as The Force Awakens, but will feature something that happened "off-screen", making it a fresh take on a familiar story. The short featuring Sabine Wren will be a link between the Star Wars Rebels Disney XD series and A New Hope film, showing a bit of what happens in between Rebels Seasons 3 and 4. It sounds like these shorts will help you get to know your favorite characters and stories from a brand new perspective – making it great for both old and new fans.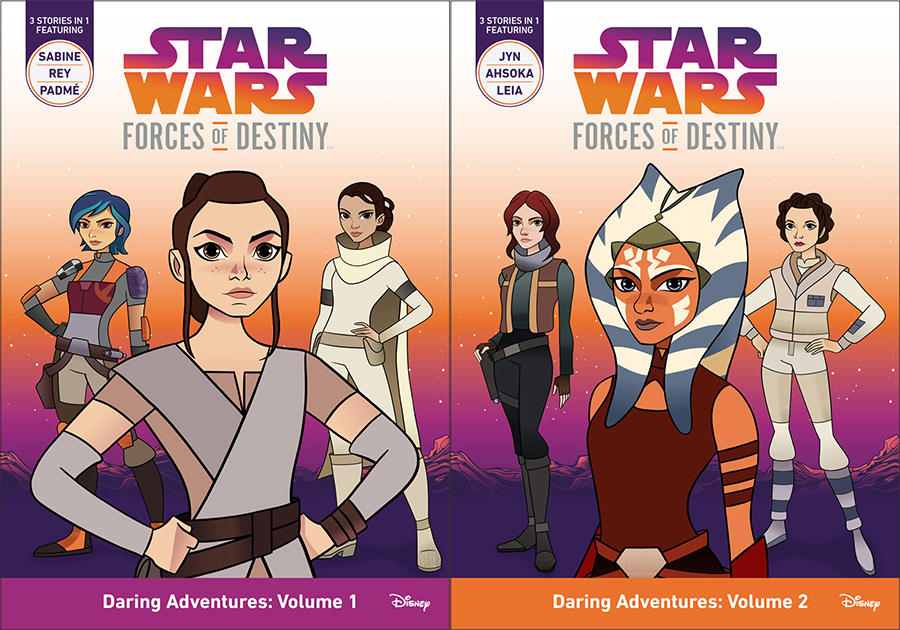 4. Star Wars: Forces of Destiny doesn't just stop at animated shorts. You'll get to enjoy these stories in the form of a book series, bedding, and other merch to help you deck out your life with Star Wars pride. A line of Adventure Figures was also announced, allowing you to bring to life stories of your own. There are 2 volumes of the books announced so far, each featuring 3 female heroines.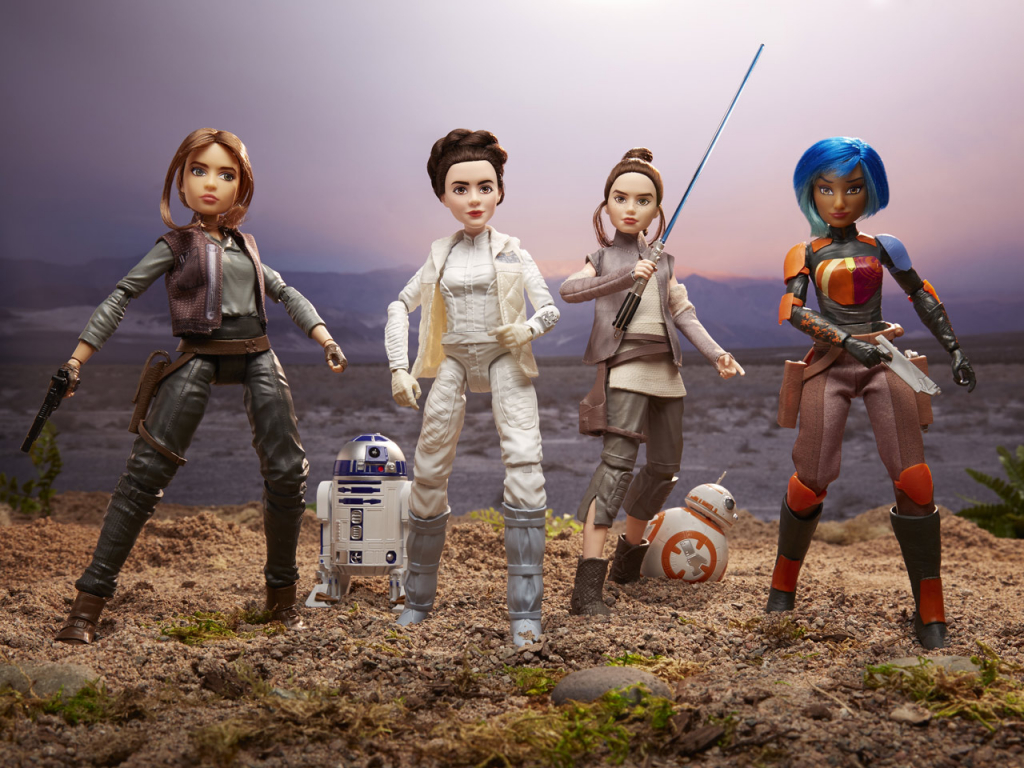 The Adventure Figures are a mix of traditional action figures and dolls, letting you get the best of both worlds. They have lots of bendable/moveable parts, but also feature a range of outfits, weapons, and accessories that'll really help you take your imagination and play to the furthest depths of the galaxy.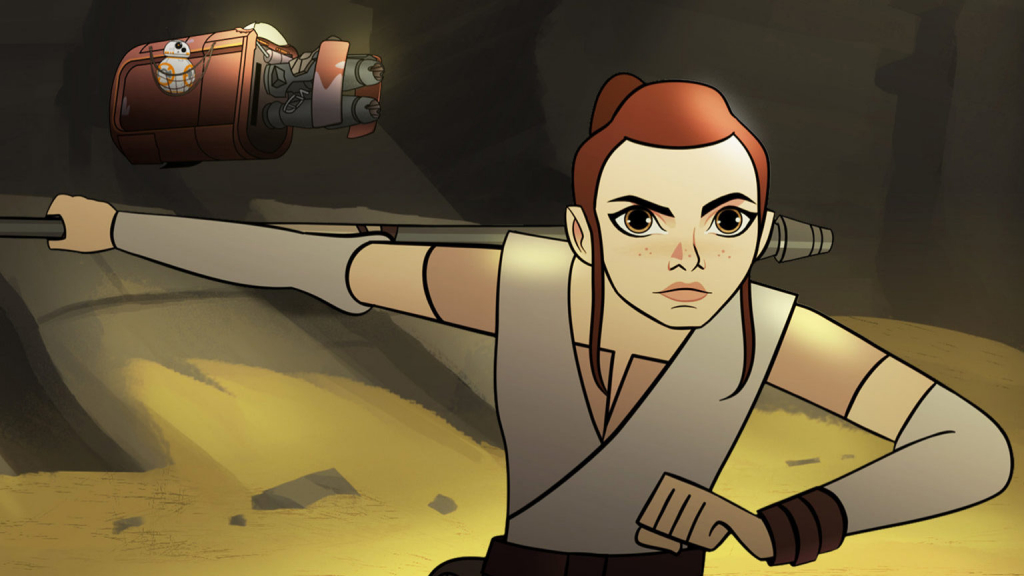 5. "Star Wars: Forces of Destiny is for anyone who has been inspired by Leia's heroism, Rey's courage, or Ahsoka's tenacity," said Kathleen Kennedy, President of Lucasfilm, about the series. With such strong heroines to look up to, girls (and boys!) will be able to make a connection with characters that encourage them to be courageous, fearless, and believe that anything is possible. The best things about the ladies of the Star Wars universe is how complex and diverse they are, and we think that young girls will love seeing themselves represented in this new series.
Whether you're a lifelong Star Wars fan or someone who's completely new to the franchise, you'll be able to find something to love about the Star Wars: Forces of Destiny series. Get ready for the lore, the action, the droids, and the amazing ladies kicking-butt! We can't wait 'til Summer for this awesome new series to premiere!
Excited? Find out how much you know about The Force Awakens by acing this quiz!